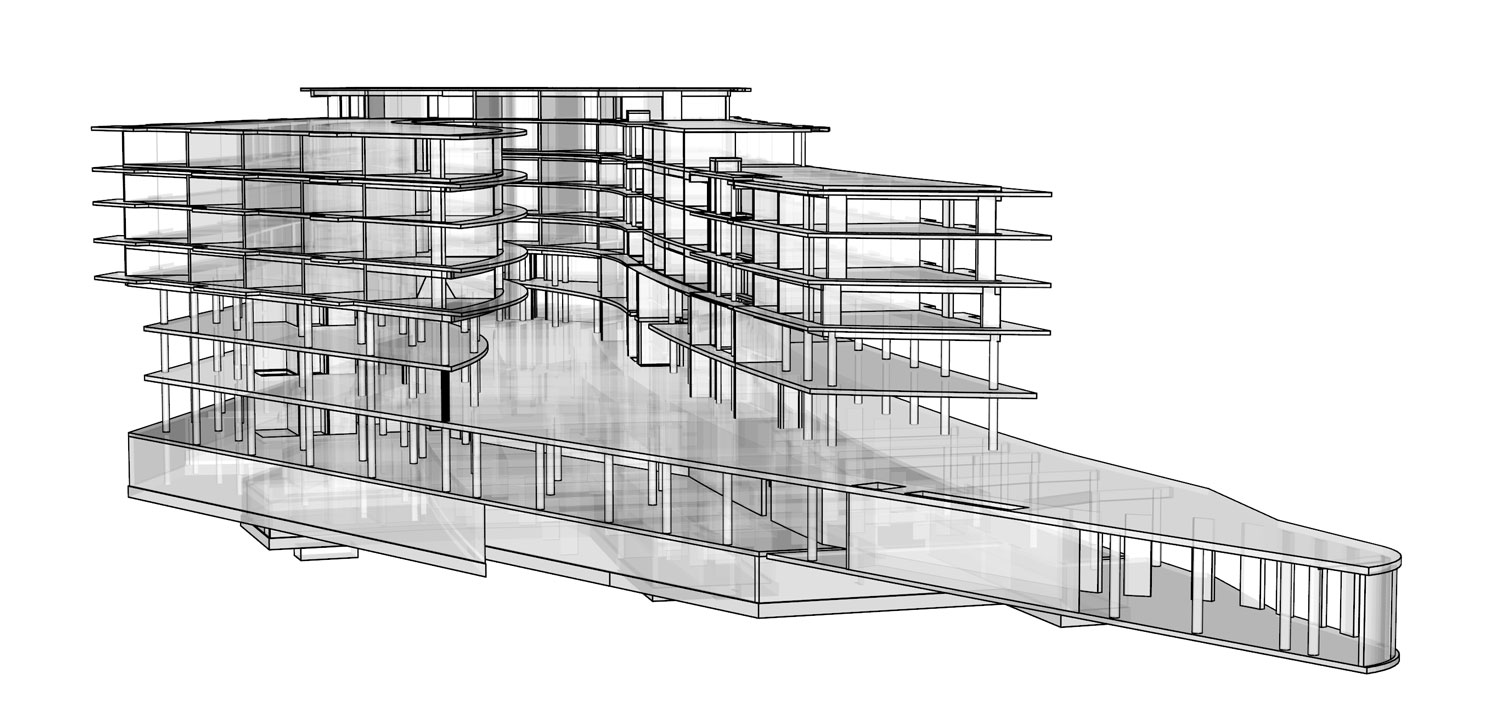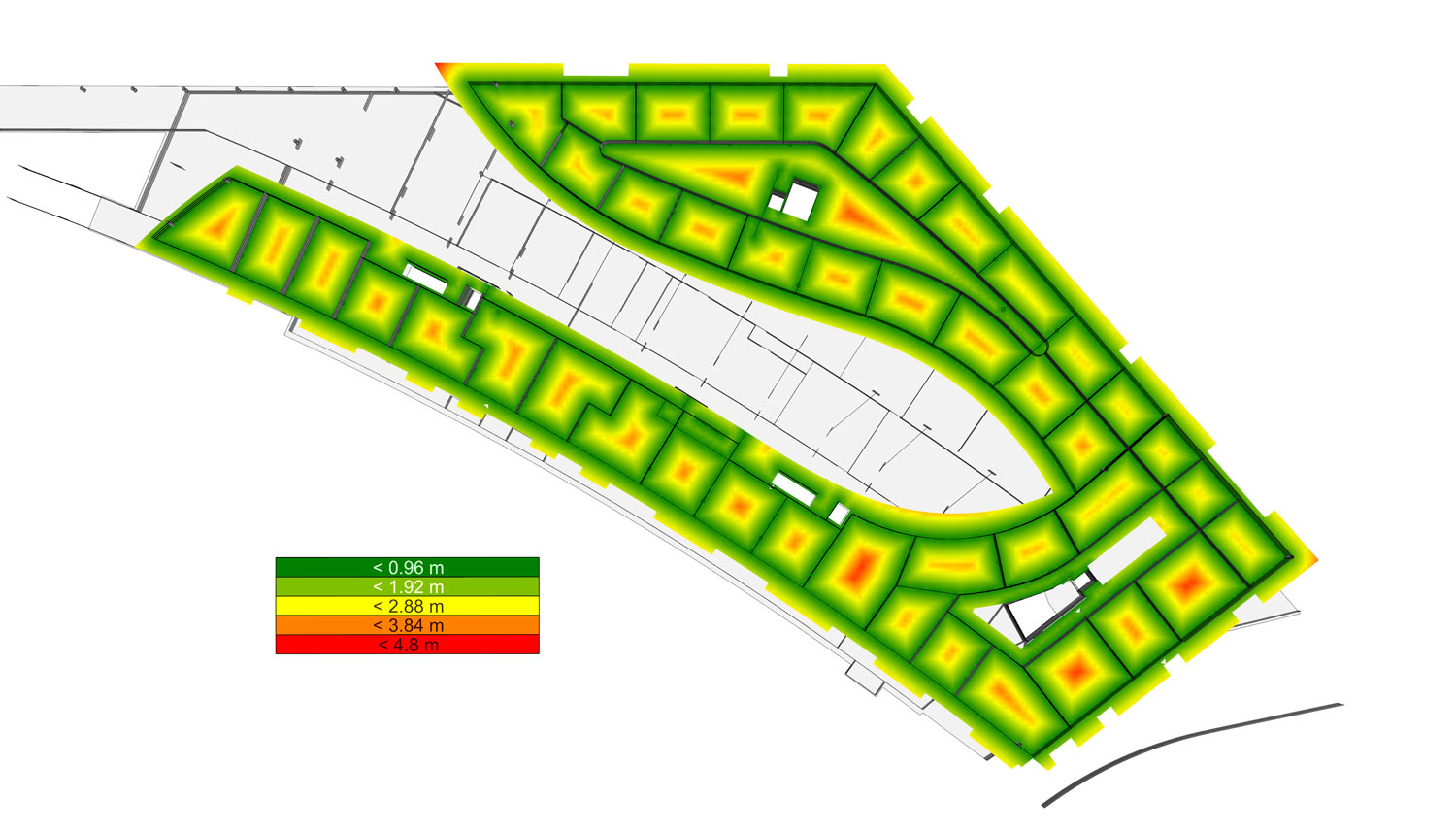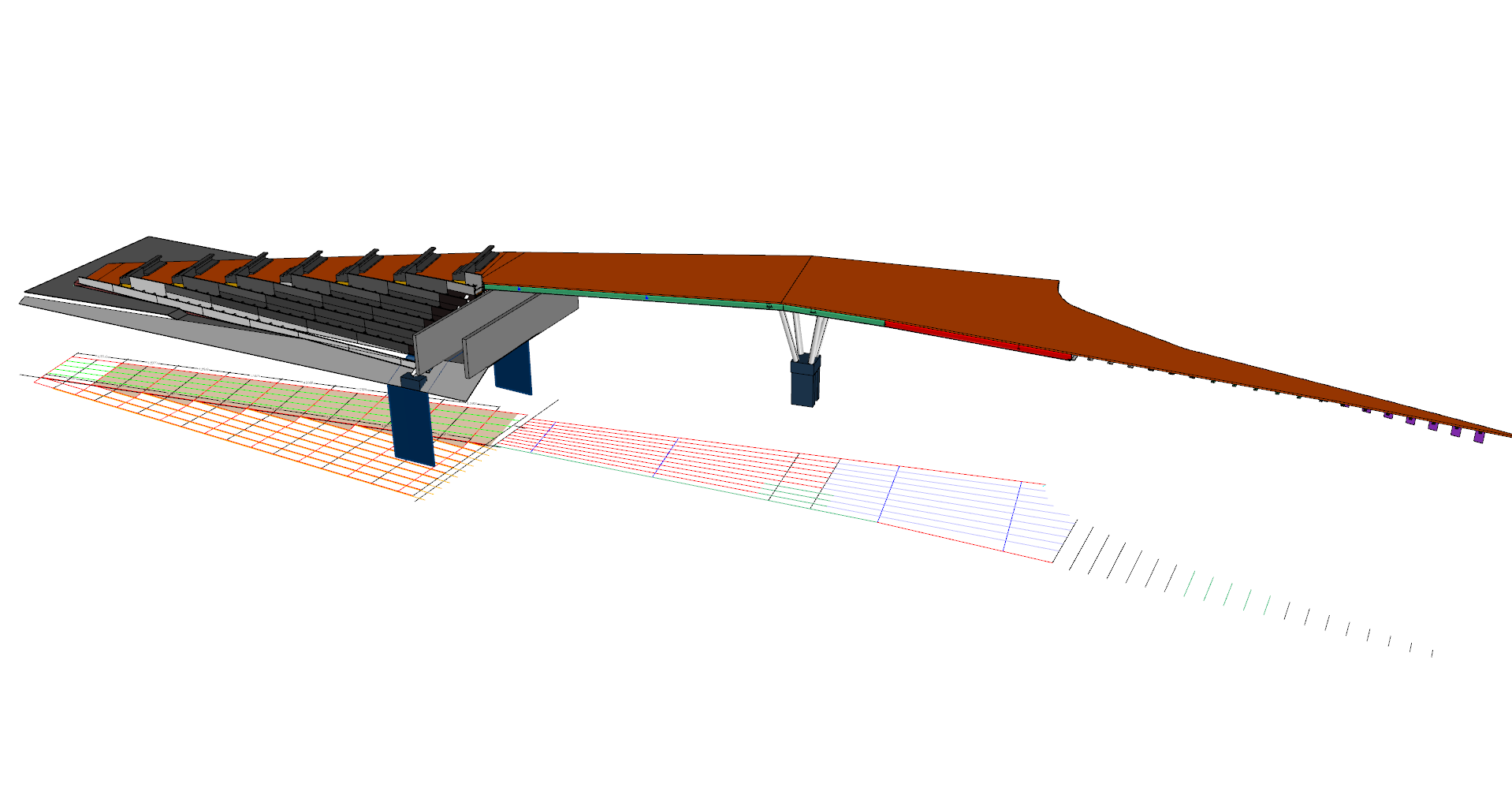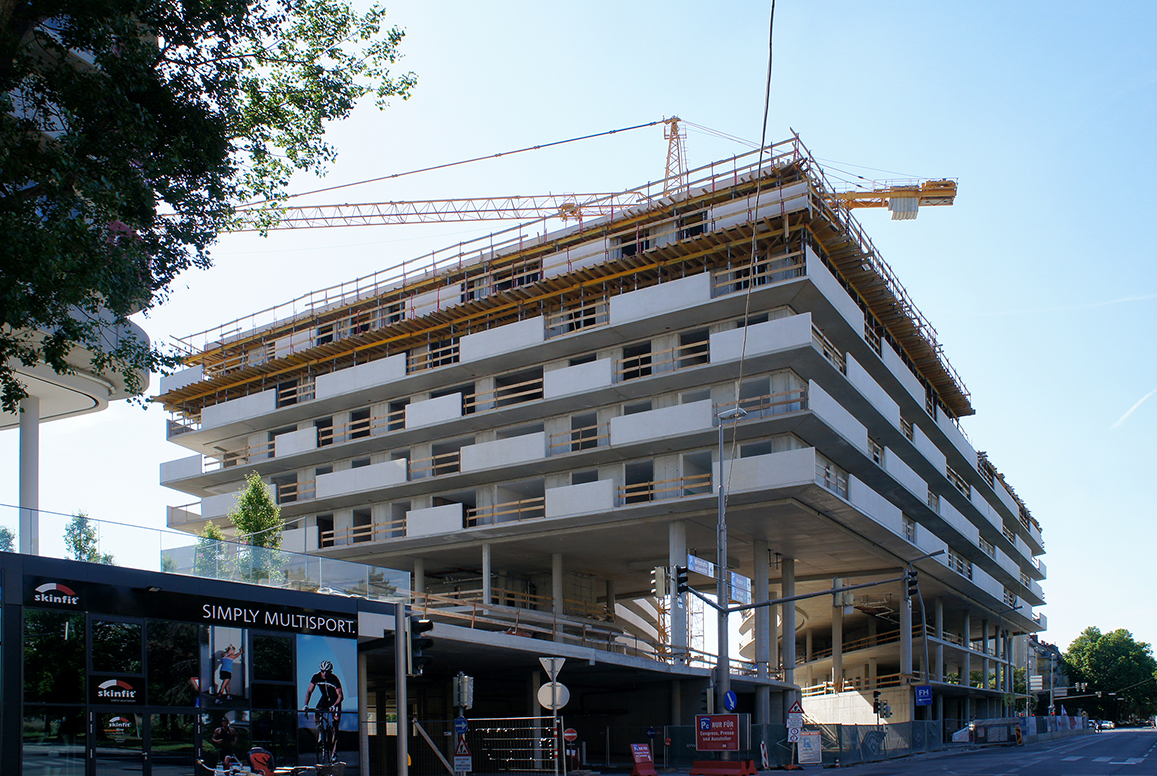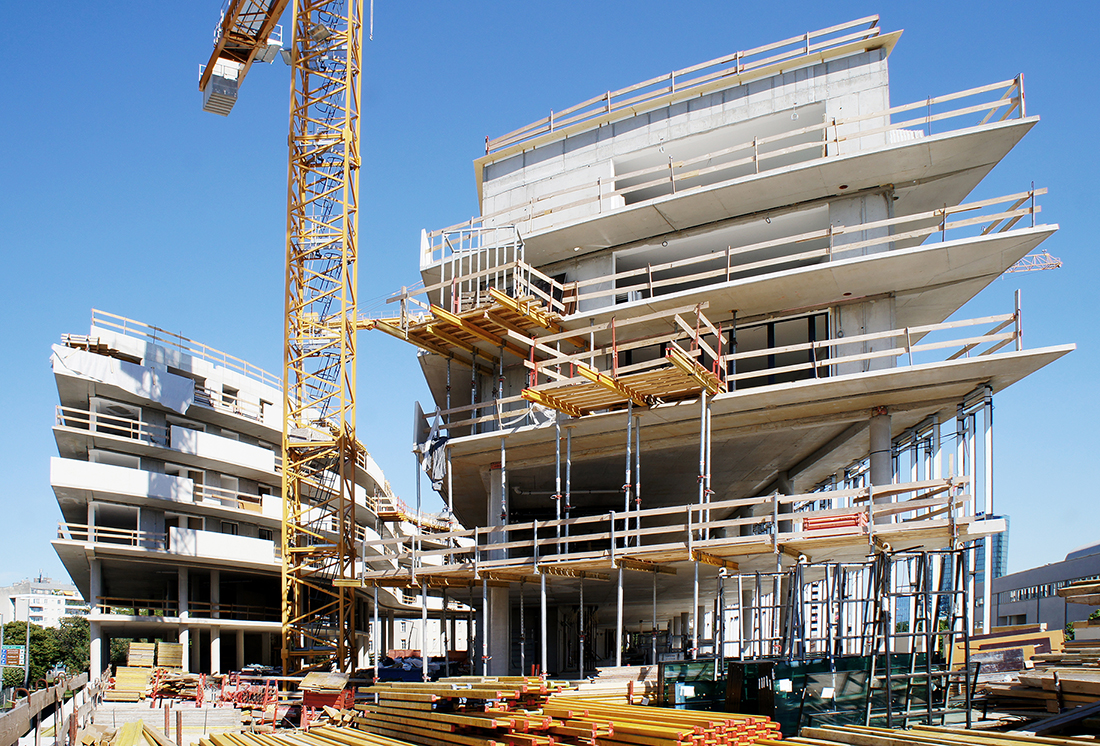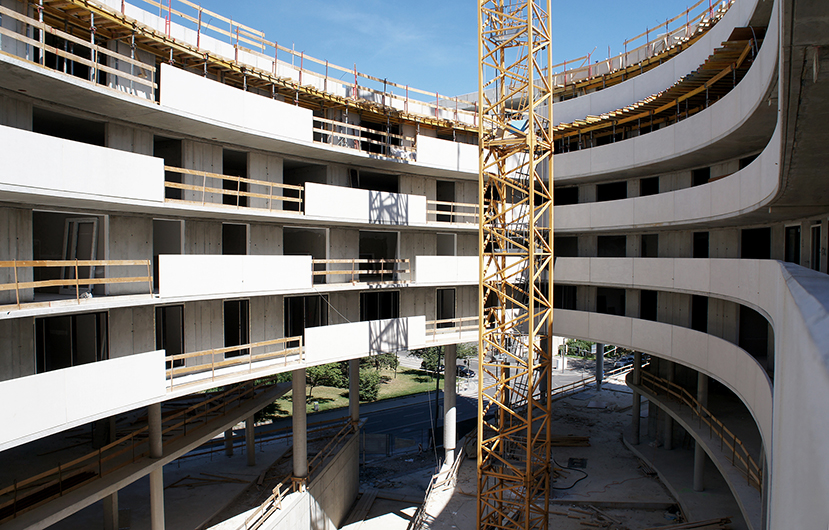 project description

As part of the Messecarree Nord urban scheme, the third building complex (Building A) consists of a two-armed parallel structure surrounding a freeform shaped courtyard. The podium contains retail spaces and a central hall which connects the various functions such as the parking deck and the elevated plaza to the street. Above the plaza, two floors of offices and five floors of residential spaces are planned.
structure

The vertical structural system of the building varies according to the different functions over the building height. The residential floors on the third storey and above, party walls and corridor walls form the backbone for vertical load transfer. These walls rest on columns that penetrate the two office floors below vertically, thereby allowing maximum flexibility in room layout. The columns each run towards the raft foundation depending on its function, stand on wall panels (in particular in the parking garage) or wherever required sporadically intercepted by beams.
The ceilings are designed as a concrete slabs that are reinforced in accordance with the variable supporting grid and the varying loads of the beams.
In the higher residential floors the bracing takes place within the internal walls. In the office floors the four staircase cores act as bracing towards the foundation .
Data

Client: Prisma Zentrum für Standort- und Stadtentwicklung, Vienna, Austria
Architect: Architekten Tillner & Willinger ZT GmbH, Vienna, Austria
Planning: 2009 - 2016
Start of construction: 2016
Expected completion: 2017

Structural engineering