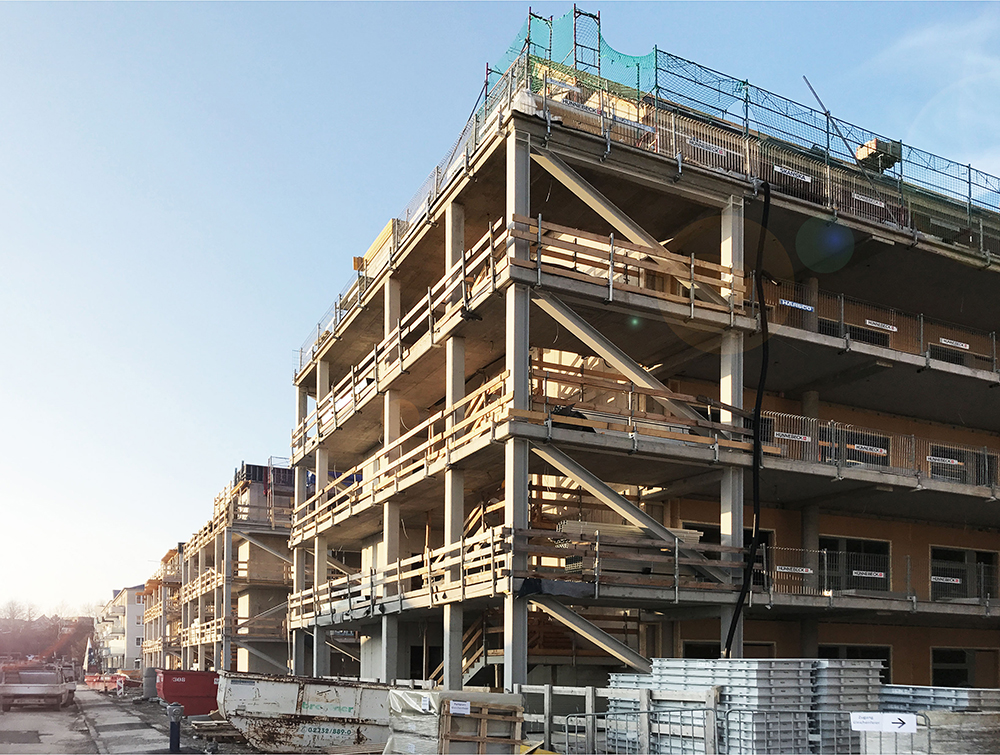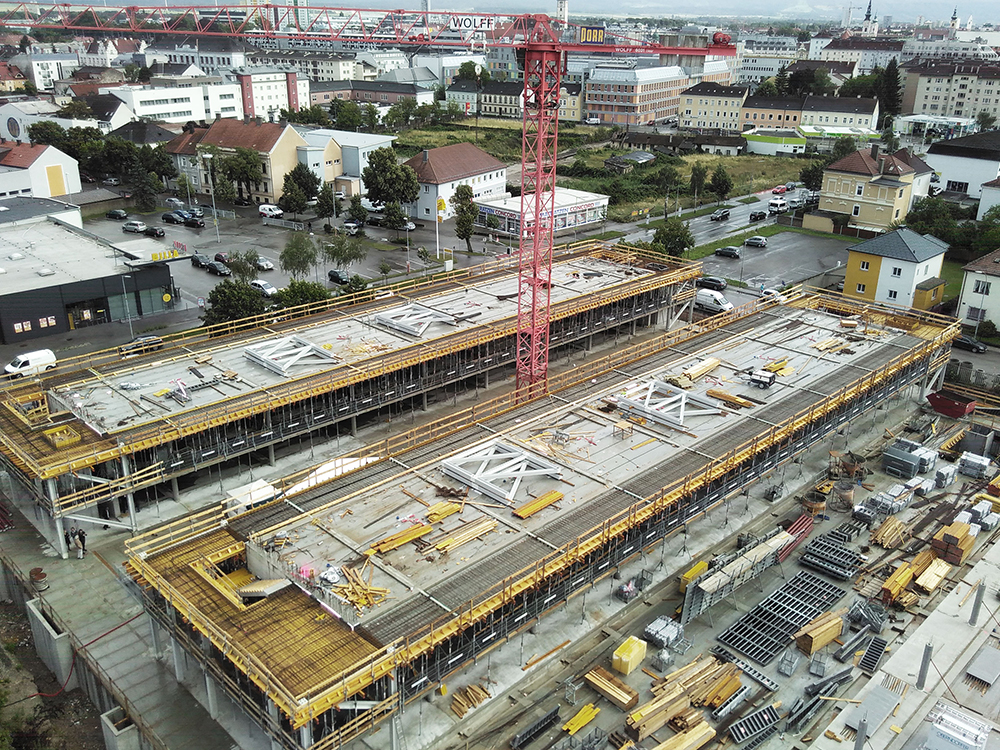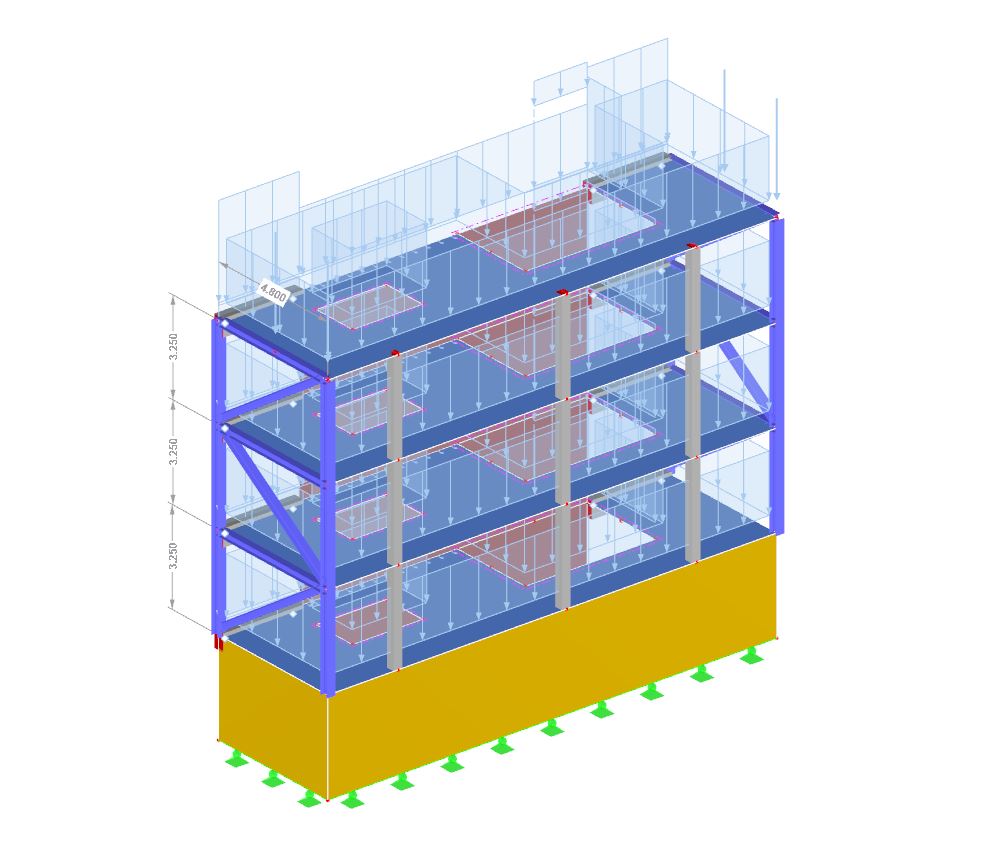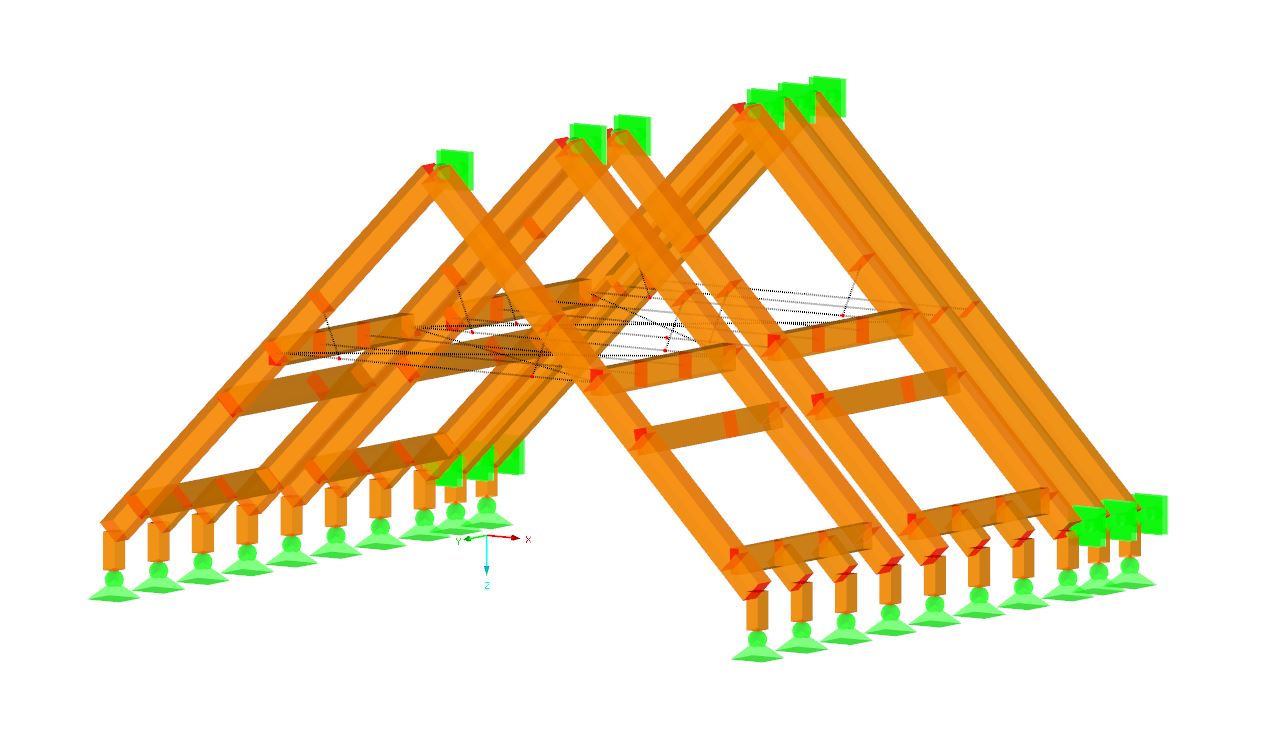 project description

In the centre of St. Pölten, an affordable residential building complex with 185 units is being built as a precast construction with a mix of timber and reinforced concrete elements assembled on-site.
structure

The four building parts are linked via bridges and comprise each a ground floor, three or four upper floors and an attic. The floors are pre-stressed hollow core slabs, which are supported on deltabeams. The vertical loads are transferred via reinforced concrete columns or reinforced concrete walls at the end of each building.
The lateral stability is ensured in the transverse direction by two reinforced concrete shear walls at the end of each building and in the longitudinal direction with 2x2 steel trusses in the façade plane. The foundation is a 30 cm thick reinforced concrete raft with haunches below the building supports. The raft foundation and the exterior walls are built with waterproof concrete.
Data
Client:
bwsg, Vienna, Austria
Architect:
ARTEC Architekten Bettina Götz + Richard Manahl, Vienna, Austria, wup architektur wimmerundpartner, Vienna, Austria
Competition:1st Prize (2013)
Start of planning: 2013
Start of construction: 2015
Expected completion: 2017

GFA: 17,380 m² | Useful area: 14,600 m²
Service:
Structural engineering