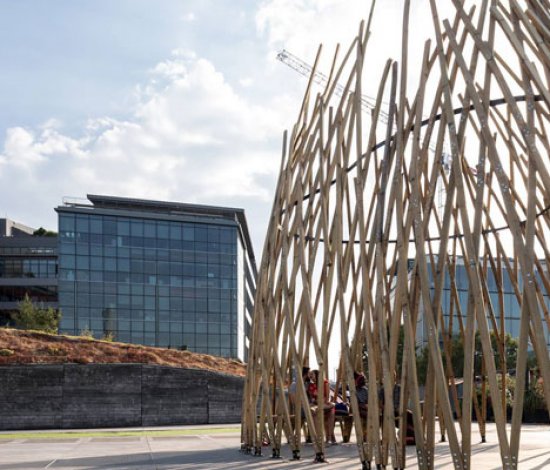 30 August 2018
La Vrillette
"La Vrillette" is the winner of the inter-student competition organized within the course "Sculpture tectonique" taught at ENSA-Paris-La-Villette.
Designed by Damien Fregefond and Clément Berthou (student), the project was constructed by 30 students, using curved wood in small sections with the aid of parametric software and a timber rig equally made by the students. No chemical products were used during the manufacturing. All the process is under the aegis of Marc Leyral (engineer) and Frédéric Martinet (architect).
The project is built on an exceptional site: the roof of the "Cité de la Mode et du Design" in Paris. Bollinger+Grohmann Paris were partner of the operation.