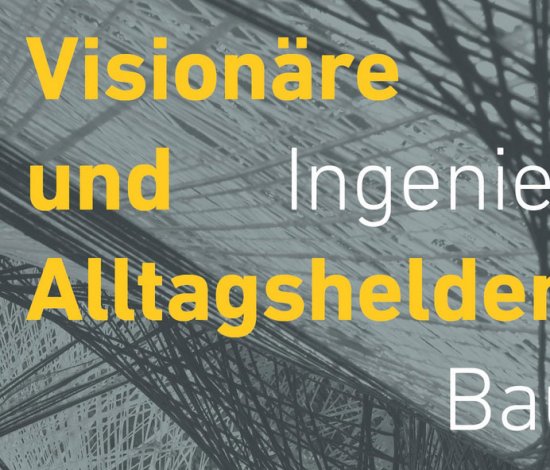 10 November 2017
New publication in DETAIL publishing house: Visionäre und Alltagshelden
Accompanying the exhibition "Visionäre und Alltagshelden" at the OVMF in Munich, a publication with the same name has been published by DETAIL publishing house.
In addition to a historical overview of the development and importance of the profession of engineers and the presentation of current impulse-giving projects,in a third part, several essays supplement various developments and innovations in the construction industry.
Christoph Gengnagel (B+G and UdK Berlin) supported the book with a contribution on the topic "Structural Design and Formfinding Processes".