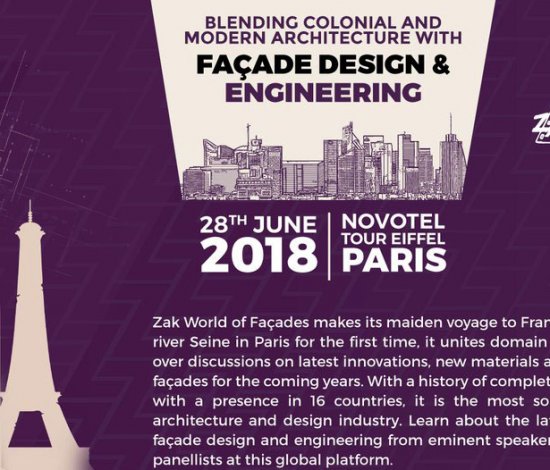 28 June 2018
ZAK World of façades
B+G Paris will participate in the 'ZAK World of Facades' conference in Paris on the 28th of June. Klaas de Rycke, the managing director of the Paris branch, will give a lecture on the topic of 'Double Curvature in the World of Facades'.
Location: Hôtel Novotel Tour Eiffel, Quai de Grenelle, Paris, France
Time: 2 p.m. - 2:20 p.m.
"ZAK world of façades" is one of the largest facade conferences in the world and is held every year in multiple locations.