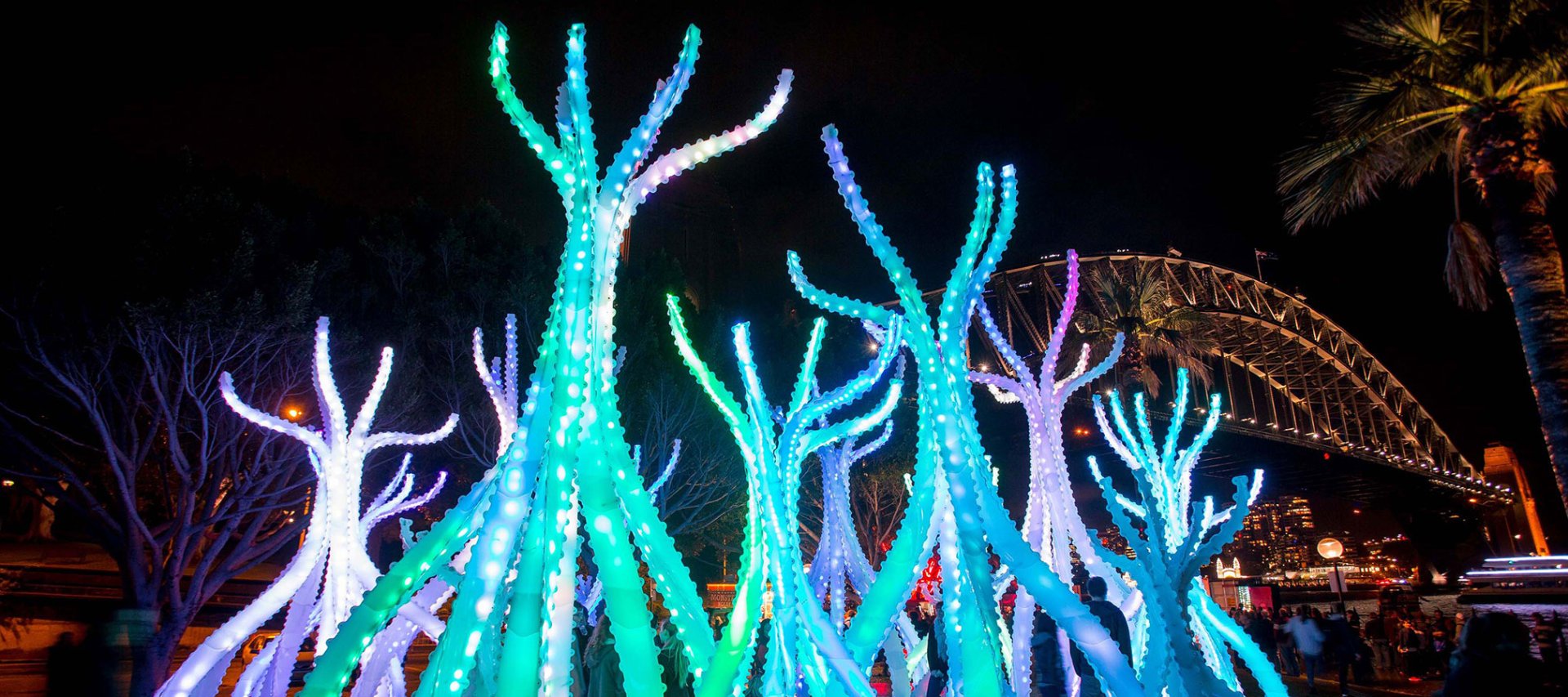 © Destination NSW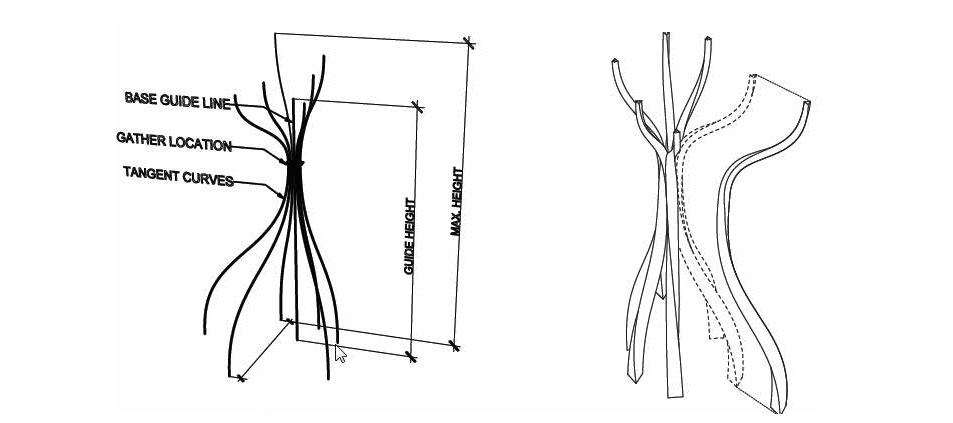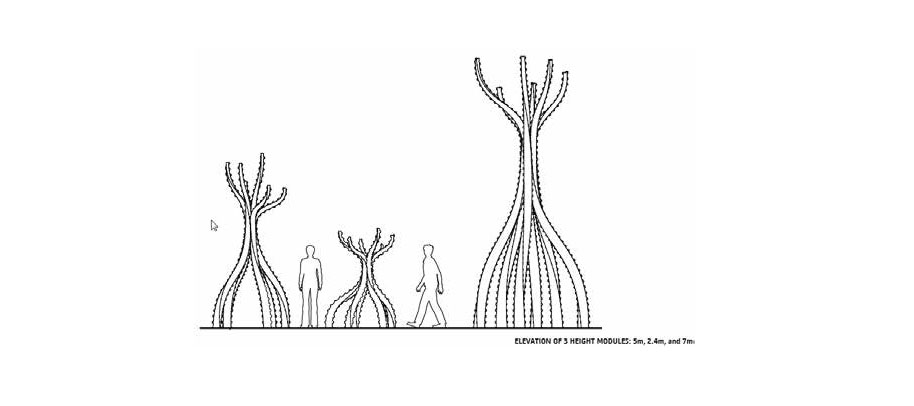 project description

Arclight is an architecturally designed, environmentally inspired structure that echoes the native mangroves of Australia's waterways. Through its complex geometry and architectural form, Arclight creates a dense thicket of clustered synthetic branch structures which incorporate interactive lighting technology programmed to interpret environmental conditions.
The project exploits experimental and cutting-edge architectural approaches: computer-aided manufacturing created by advanced fabrication methods, and computational software which provides designers with the digital tools to make buildings both complex and sustainable. Arclight creates an immersive atmosphere of sculptural, bio-inspired forms that is intensified with LED lights programmed to interpret ambient and environmental phenomena (such as temperature, wind speed, and humidity), which are sensed and expressed via patterns and colours emitted by LED cells.
structure

Three groupings or 'thickets' of 'trees' are made up from elements ranging from 2.4m tall to 7m (8'-21'), of which there are 18 bundles overall. Each bundle is made from 6 grouped strands, formed into triangular box sections from riveted HPDE plastic sheets. Testing and engineering of the individual member strength and the composite strength of bundles was pursued for delivery of the project for a high wind exposure site (60+ mph) and for hundreds of thousands of pedestrian occupants.
Data
Client:
Bond University
Architect:
UNSW
Studio Workshop (C. Knapp, J. Nelson) + Matsys (A. Kudless)
Completion: 2015