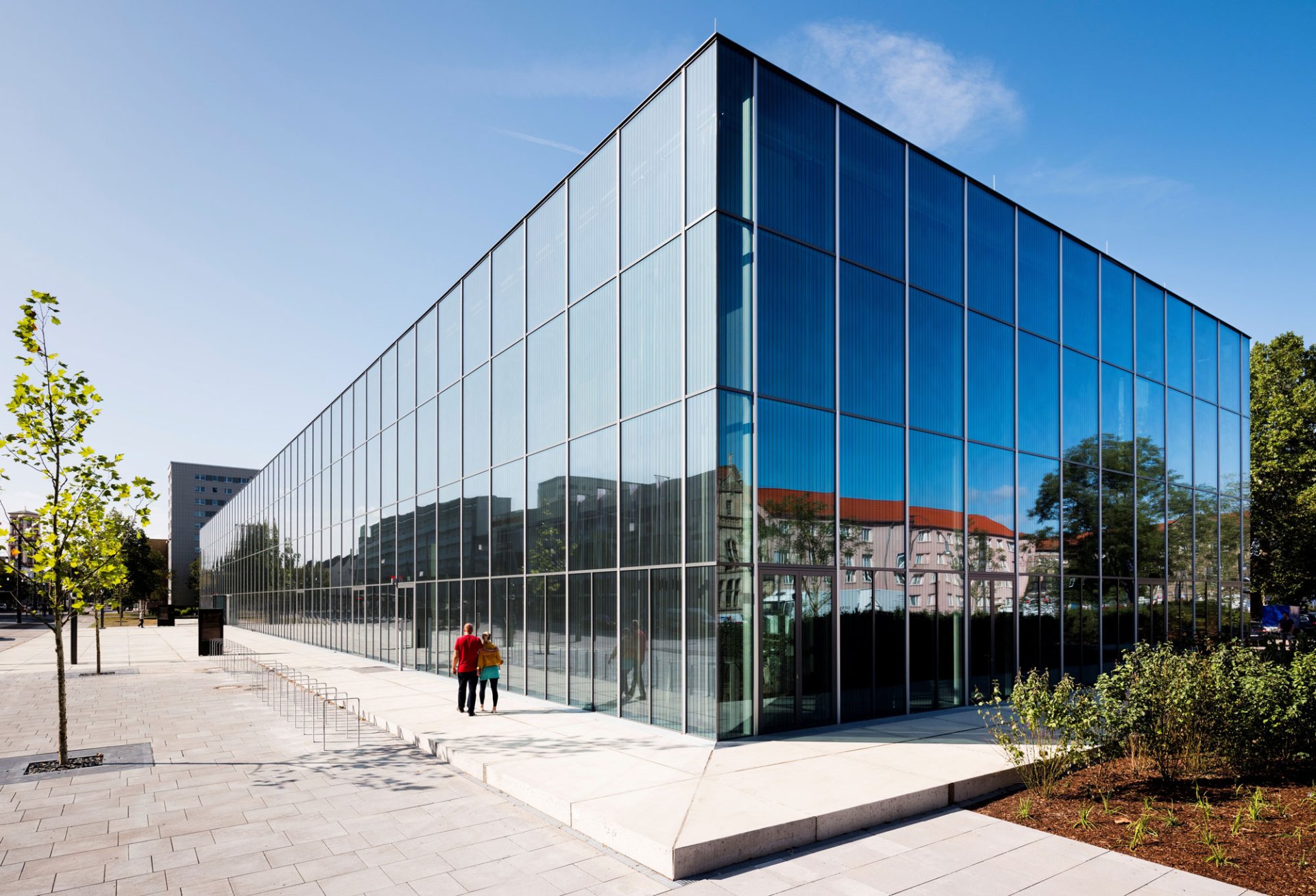 © Thomas Meyer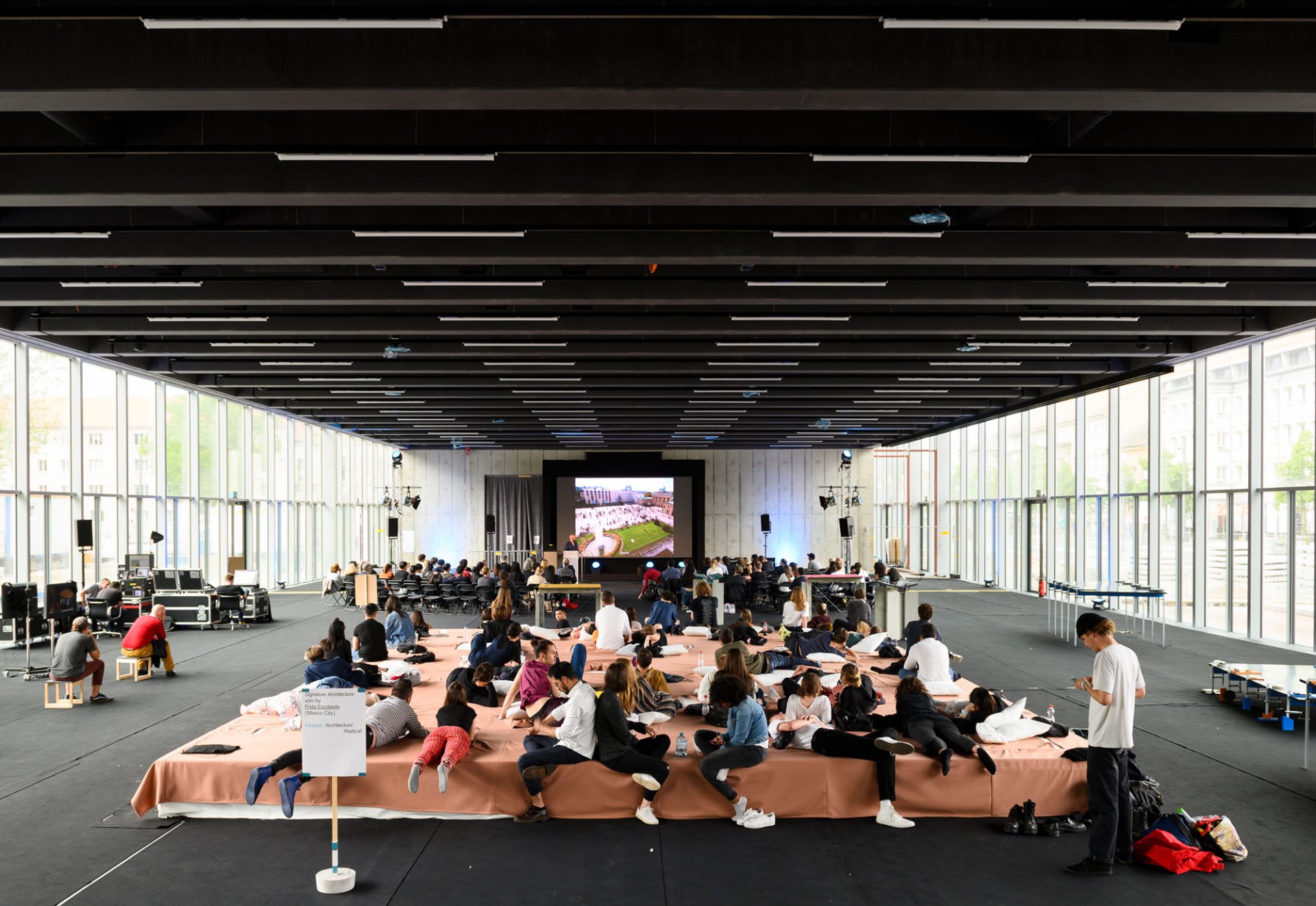 © Thomas Meyer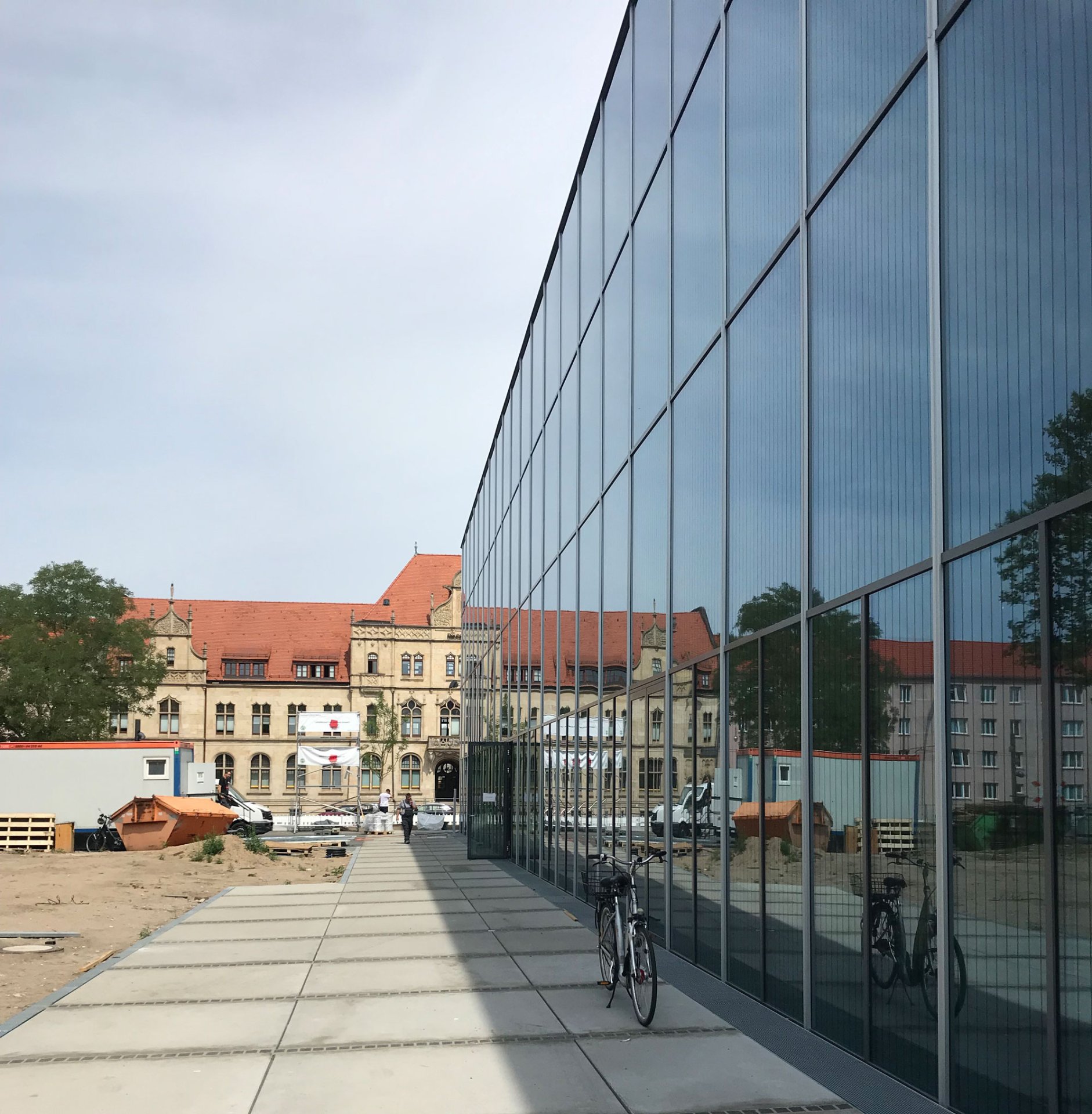 project description

The design by addenda architects won the first prize in the Bauhaus Dessau Foundation competition.
The two-storey museum with partial basement houses the exhibition area on the 1st floor consisting of a closed, approx. 99 m long room, the so-called black box, which is based exclusively on the staircase cores. The ground floor offers an open stage for events, further areas accommodate administration and logistics. The glass façade is set back by approx. 3.3 m to the outside in front of the black box.
structure

The construction of the black box can be compared to a bridge construction. The two longitudinal walls of the black box form the load-bearing system and span 50 m from the core to the core or 18 m over their support. The bearings are formed by the cores, which connect the floors with each other.
façade

The main façade type encloses the building. The façade is approx. 11.6 m high and has a standard axis grid of 2.10 m for the posts. The façade is a free-standing system.
Data
Client:
Stiftung Bauhaus
Architect:
addenda architects
Completion: 2019

GFA: approx. 6,000 m²
Service:
Structural engineering, Façade engineering, Building physics, Fire engineering
Press
Schwebende Black Box hinter Glas: Neubau Bauhaus Museum Dessau, Bärbel Rechenbach; in: Beratende Ingenieur, 3/4 2019