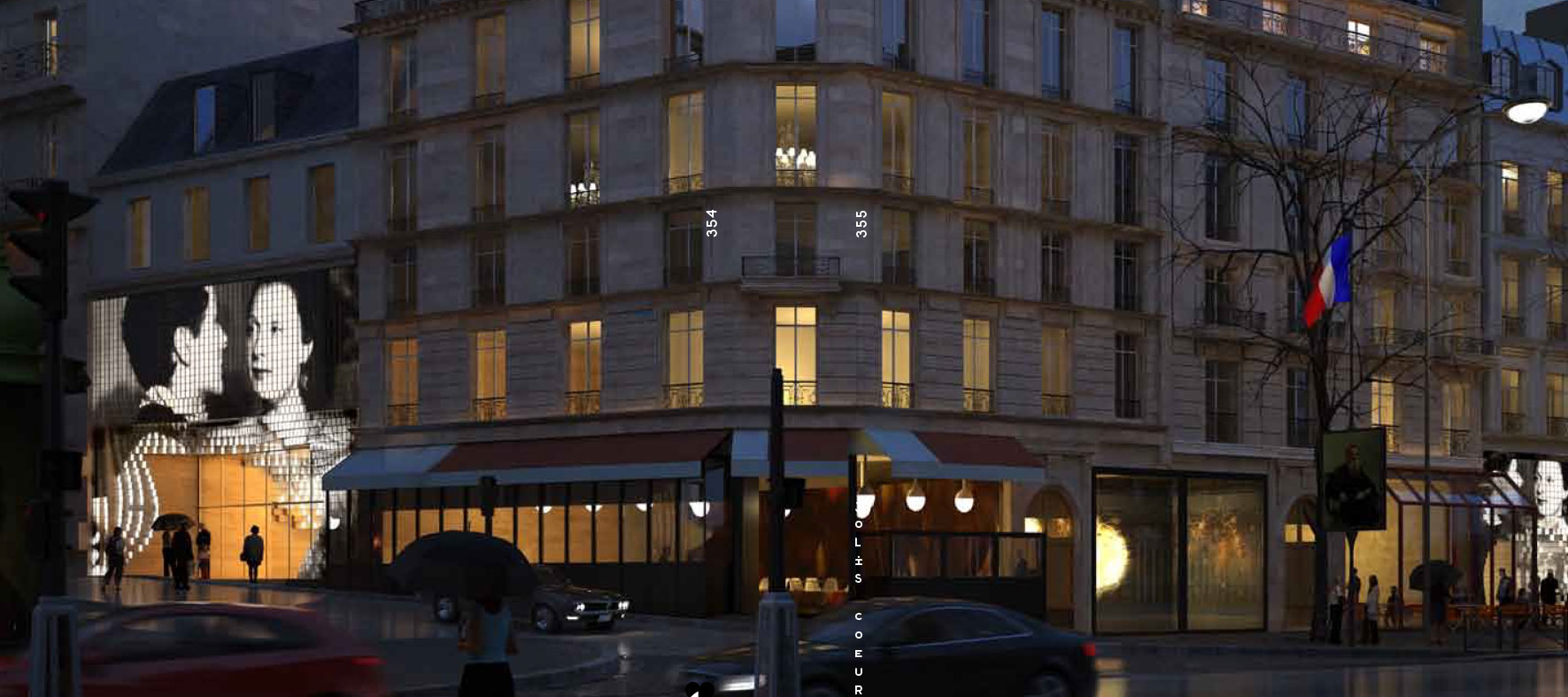 © Loci Anima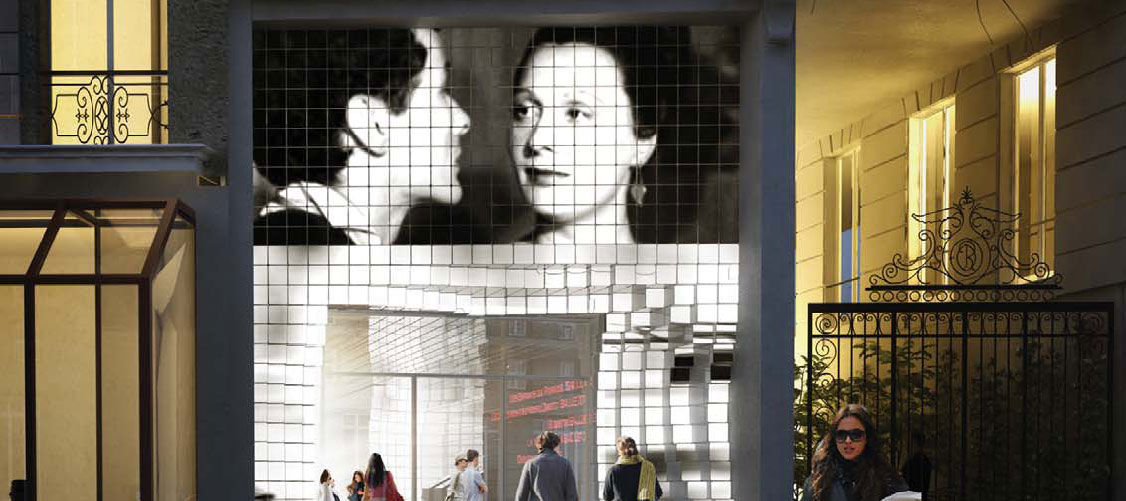 © Loci Anima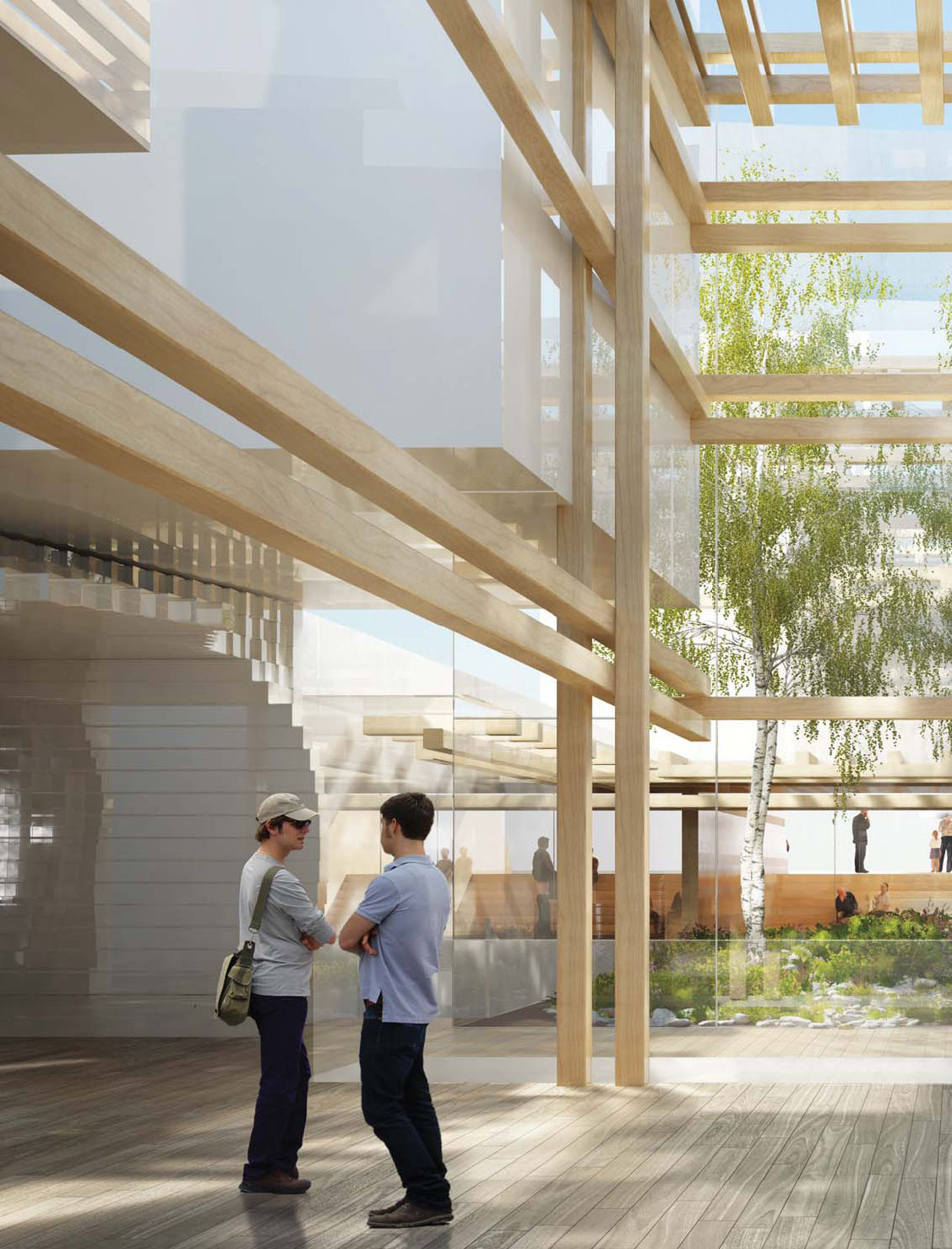 © Loci Anima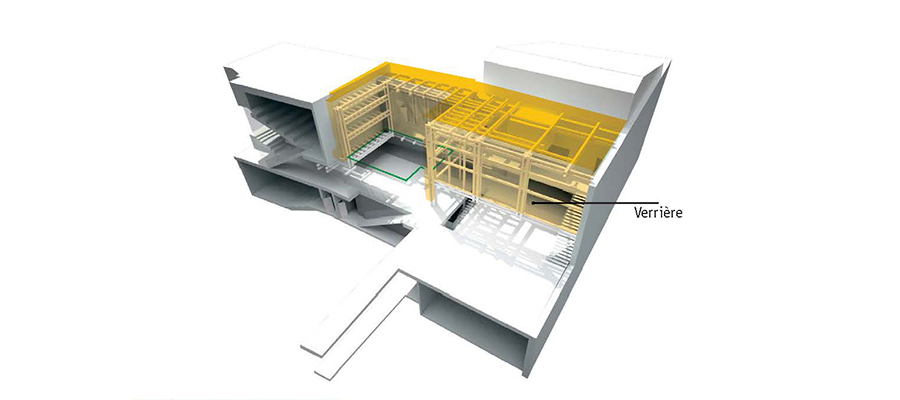 © Loci Anima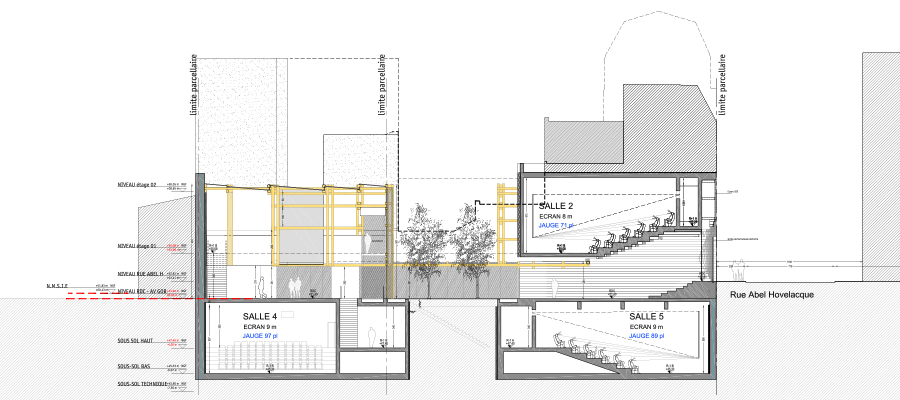 © Loci Anima
project description

The rehabilitation project is inspired by the historical dimension of the site by including it in innovative architecture. The cinema complex is composed of five cinemas with 650 seats. In the cinema, a glass roof houses reception areas, a café and a bookshop around an inner garden.
façade

The street façades consist of a contemporary installation designed with the help of the artist Miguel Chevalier and made from boxes in which LED boxes are integrated. At the same time, the historic entrance is being rehabilitated, allowing the original gate to be rediscovered.
Inside the island, the structures of the canopies, the façades, the access walkways to the projection rooms and the visible structure of the lift are made of Douglas Wood, a construction method influenced by Japanese constructions. At the heart of the project is a large 30-minute flame-retardant glass roof supported by a solid wood structure. All the glass façades at all heights are also supported by a wooden frame.
Data
Client:
Gaumont-Pathé
Architect:
Loci Anima
Completion: 2015

Service:
Façade engineering
Press
Cinéma - A Paris, pleins feux sur les fauvettes, in: Le Moniteur N 5862, S. 66-67
Loci Anima, Cinéma Les Fauvettes, Paris, in: AMC N 252, S. 144-146

Related Links

more projects referring to:
> façade