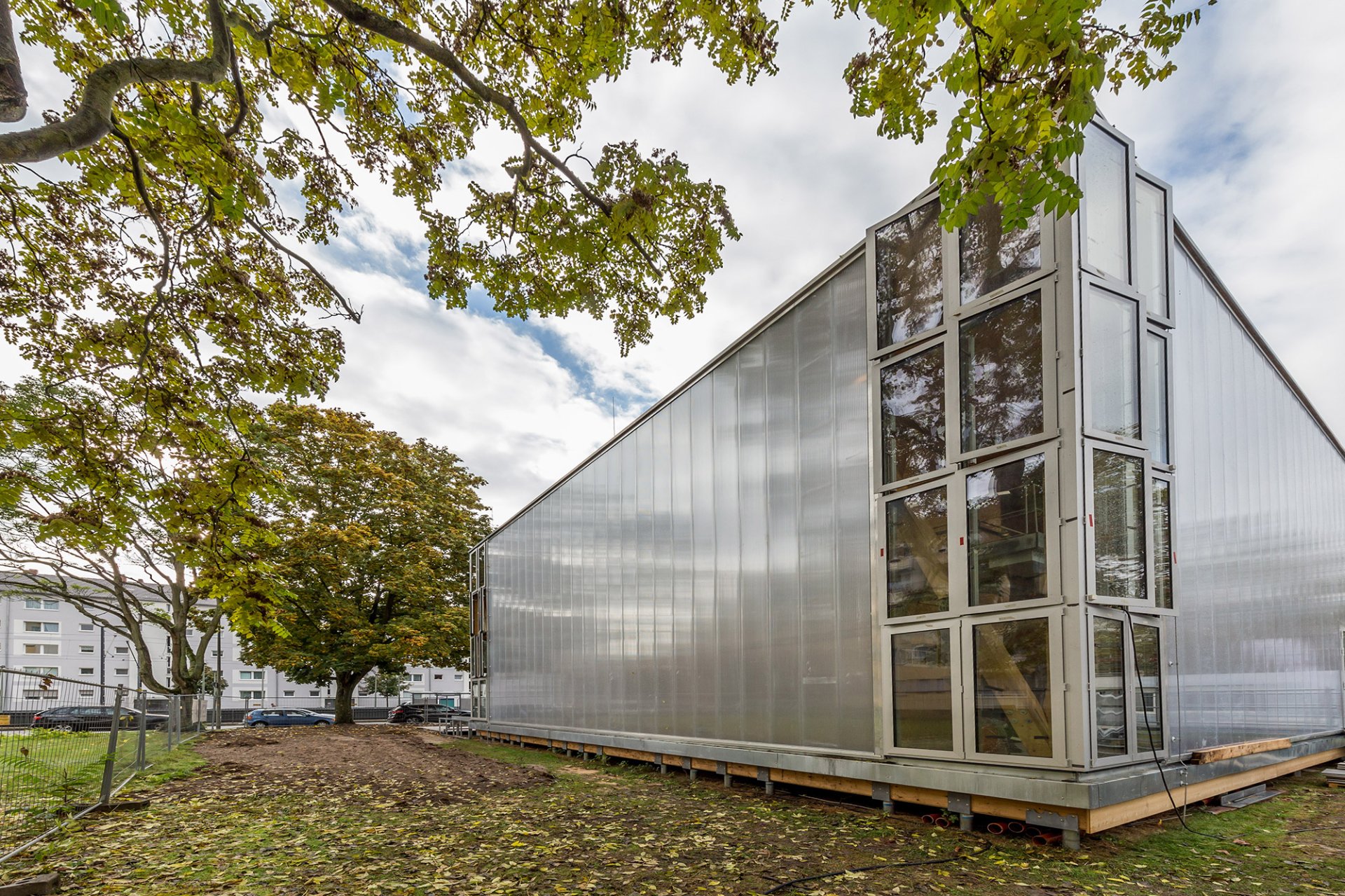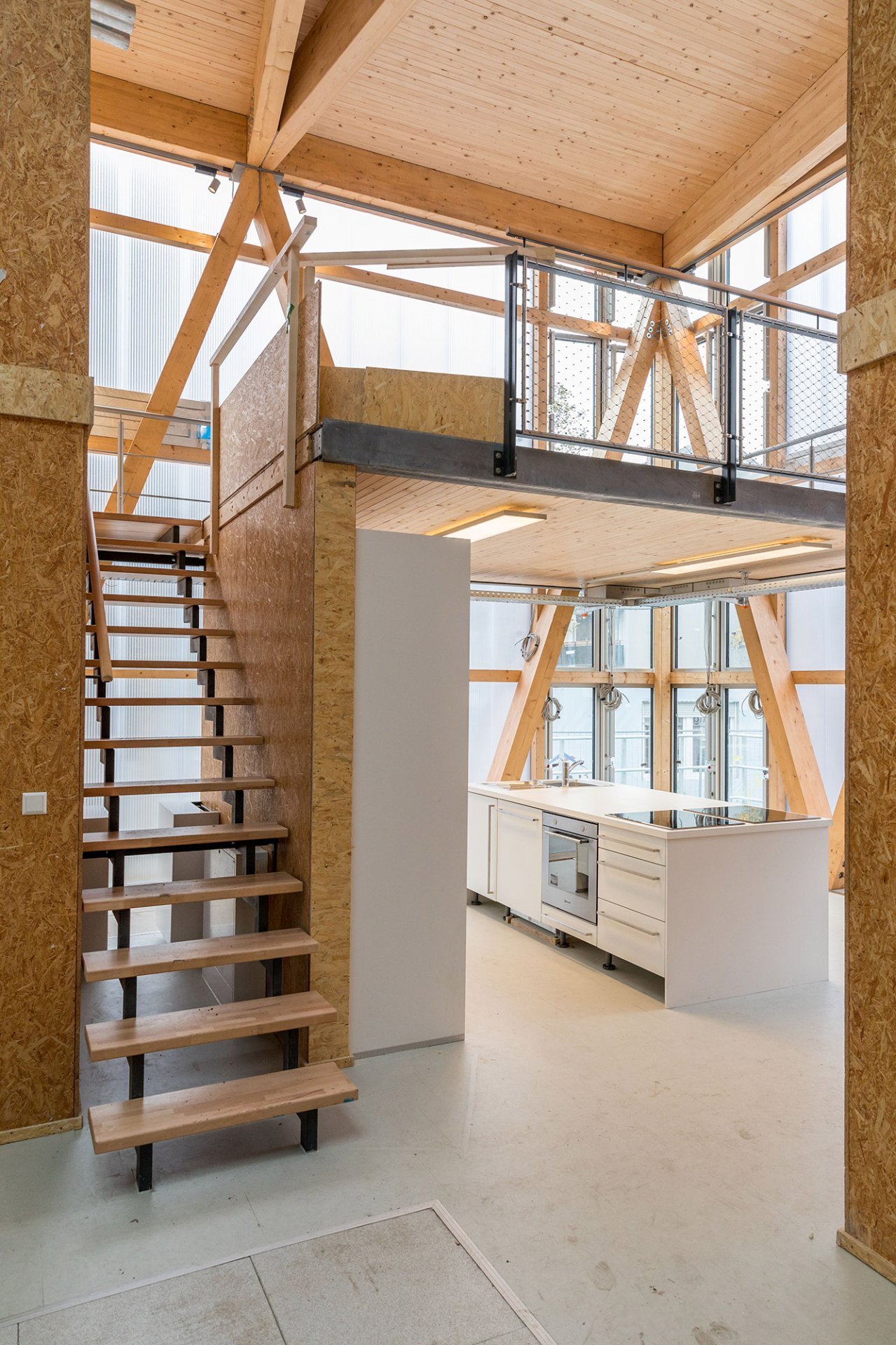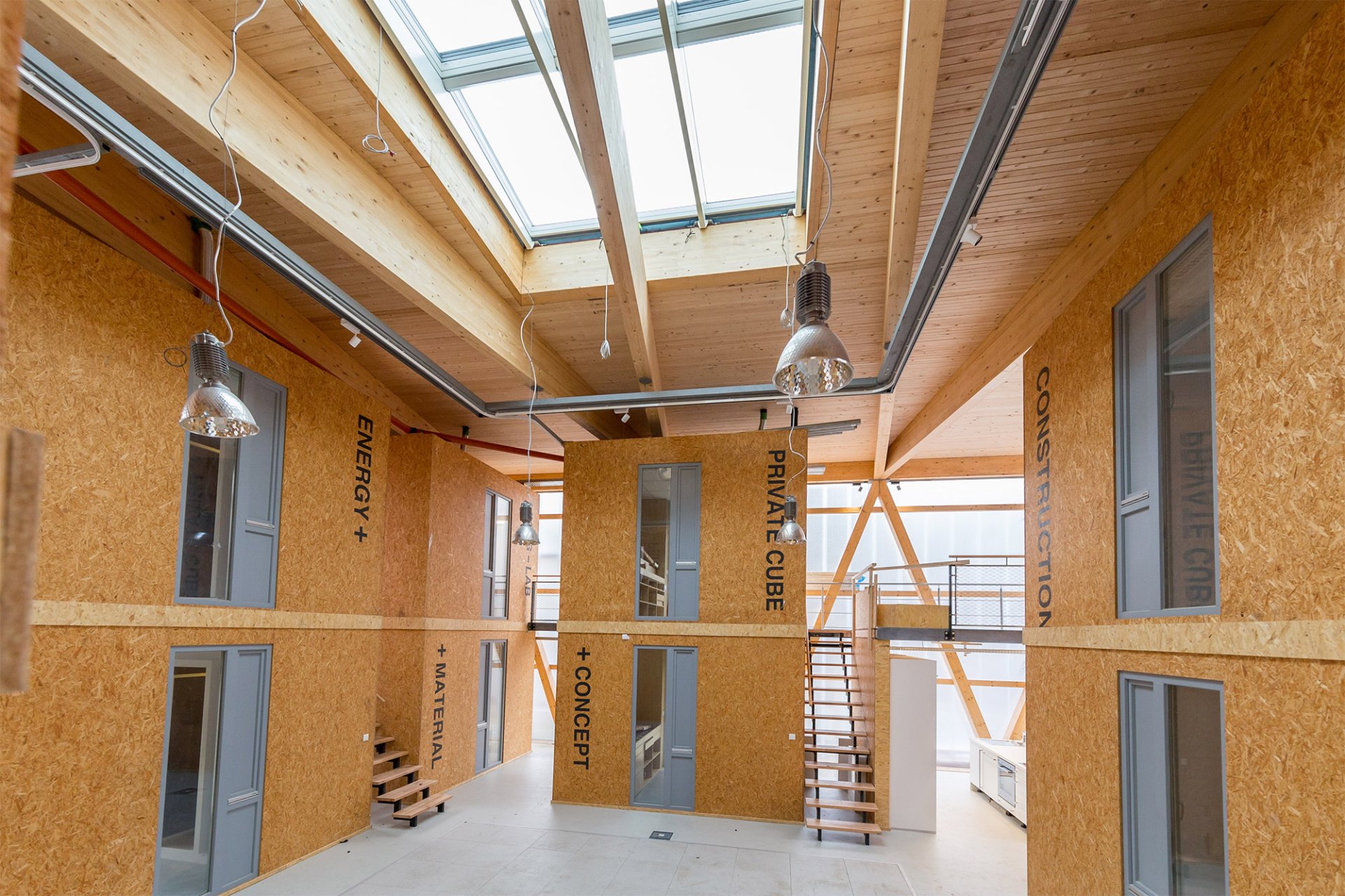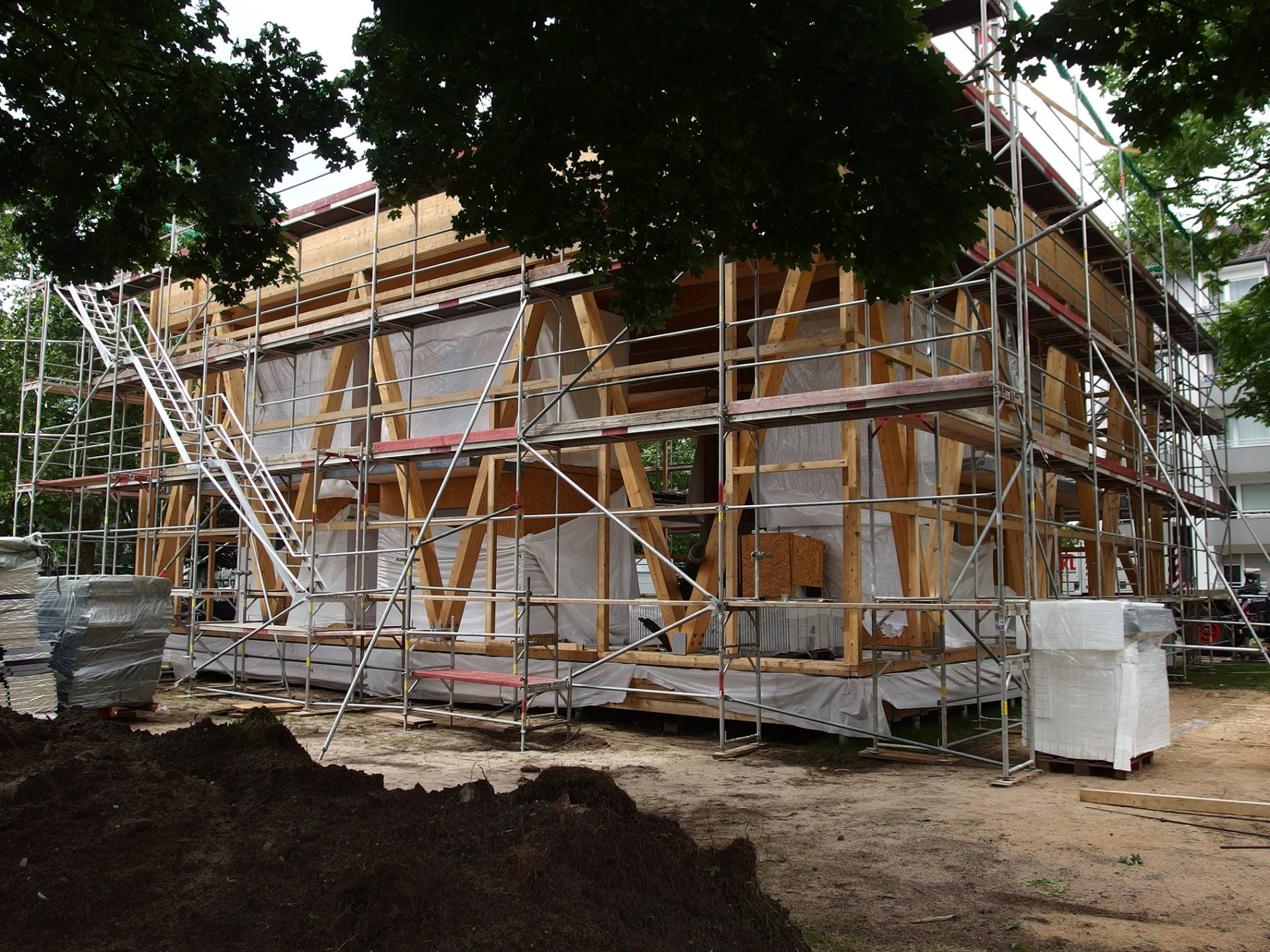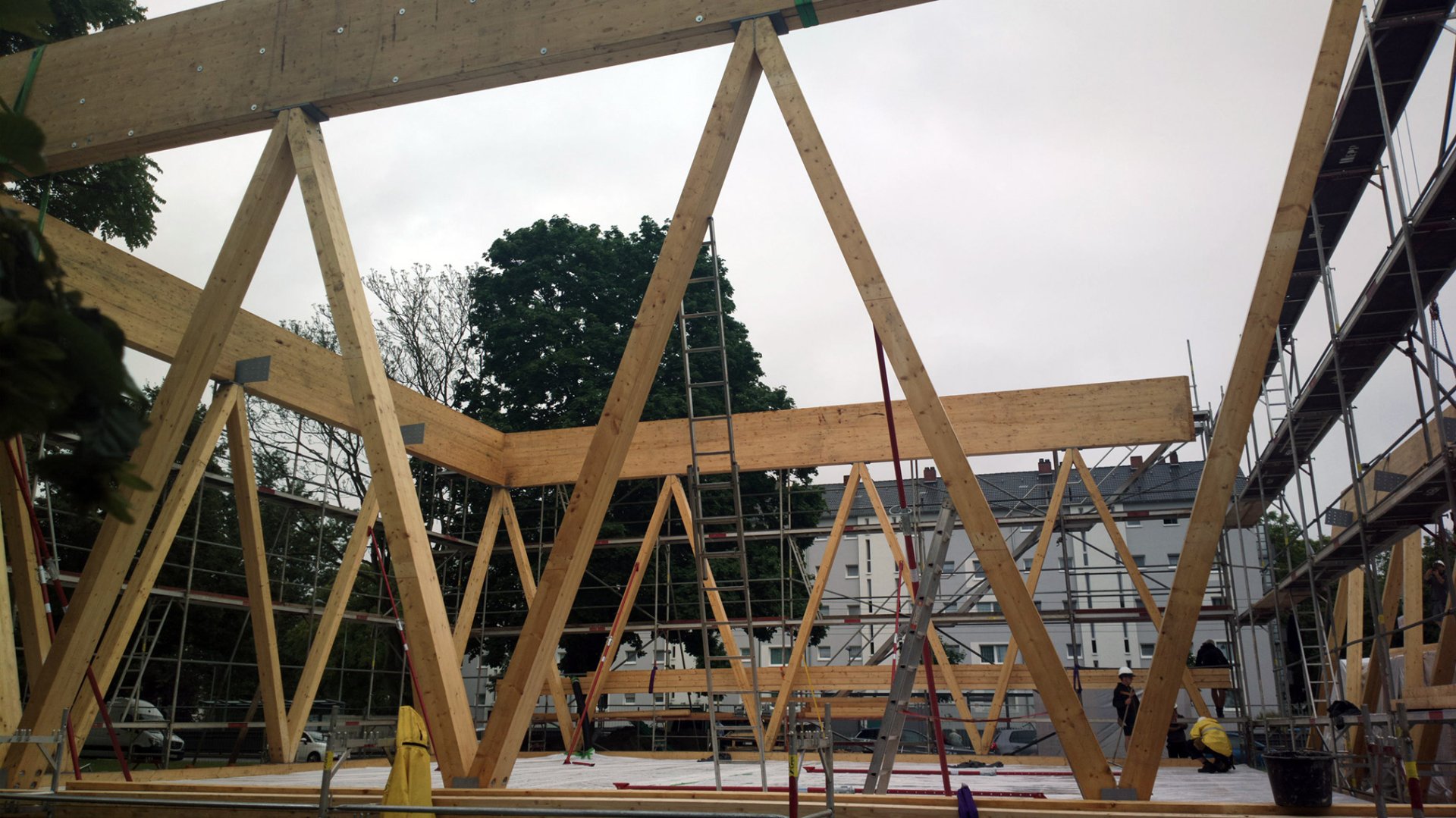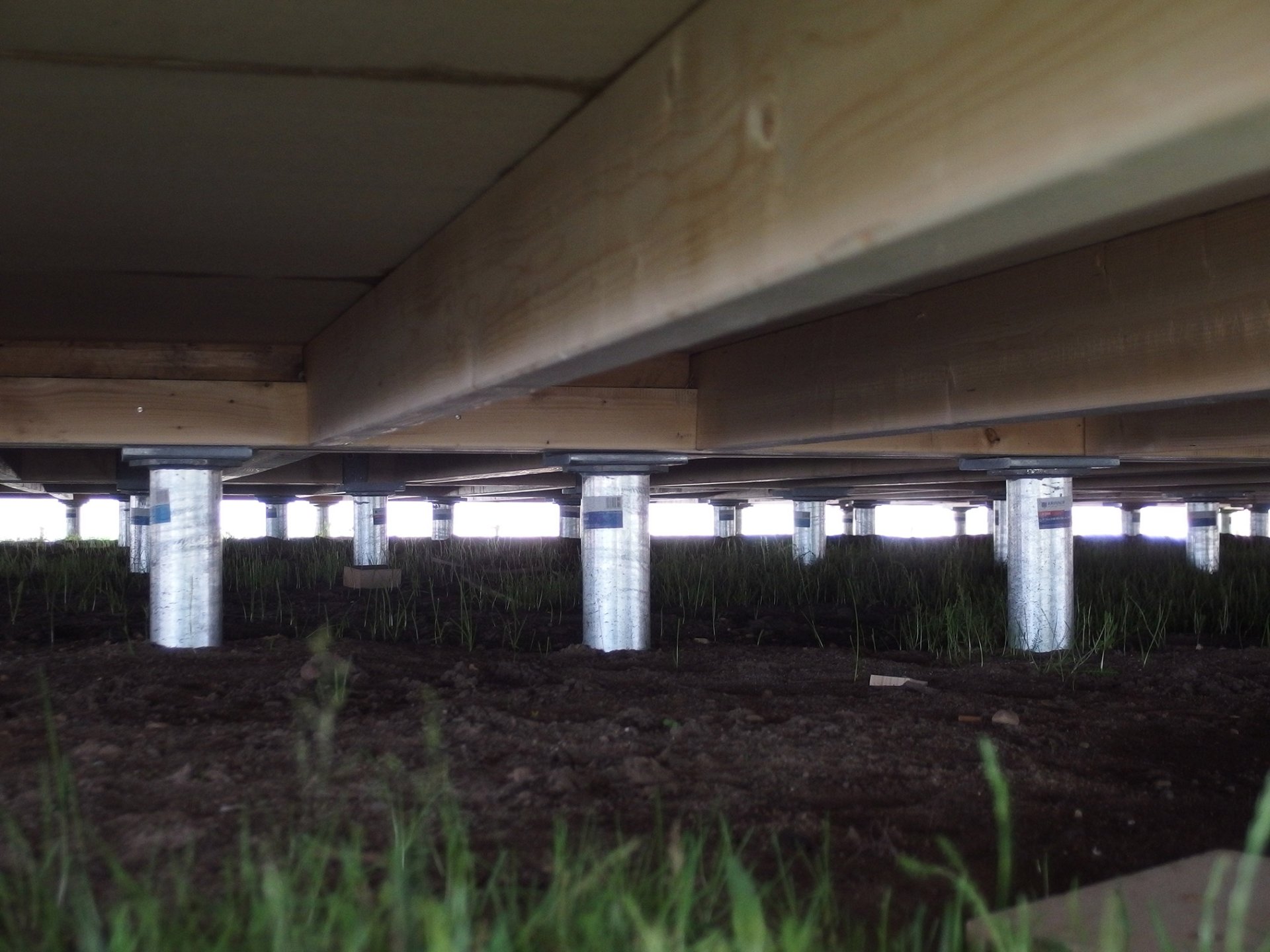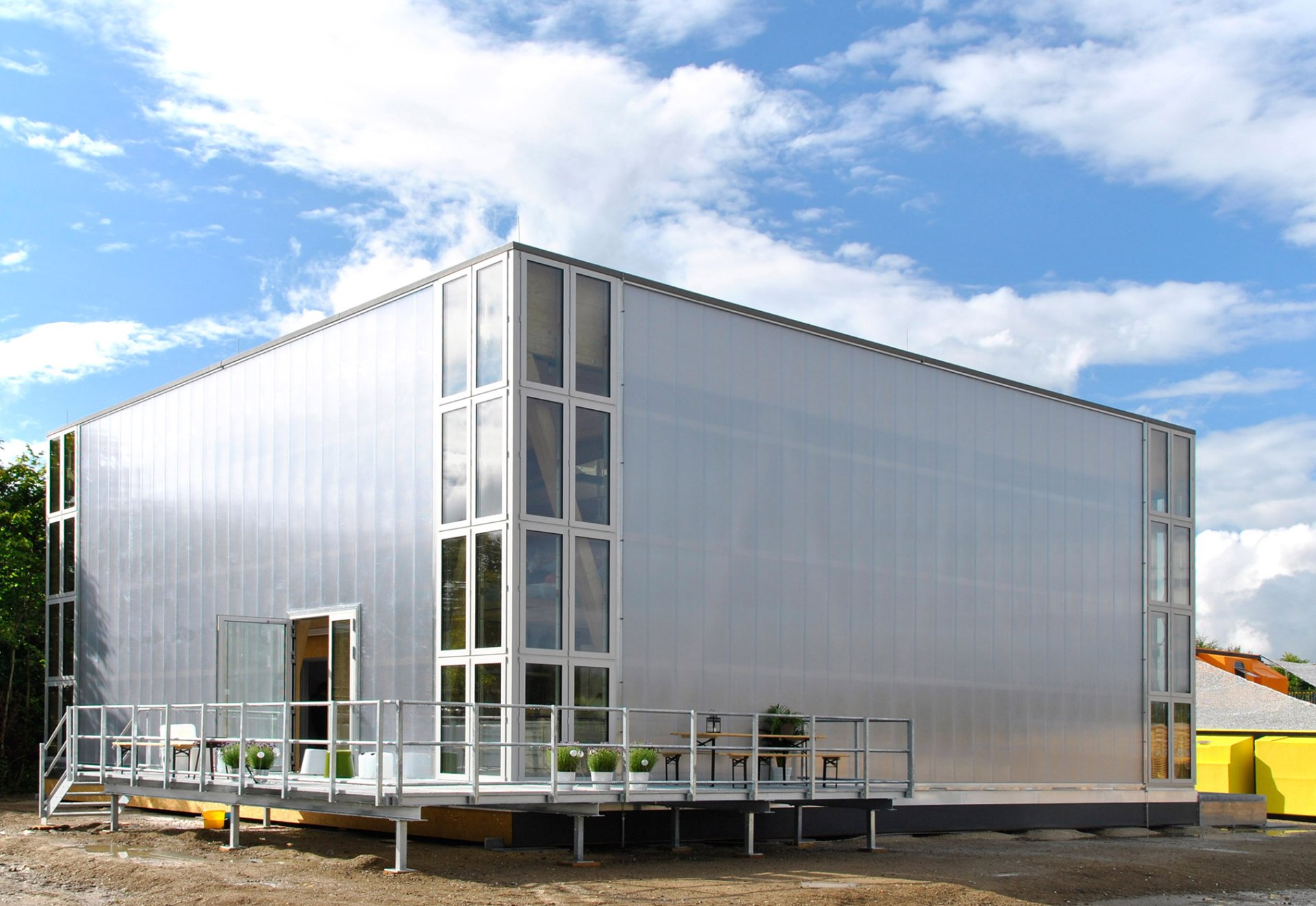 Versailles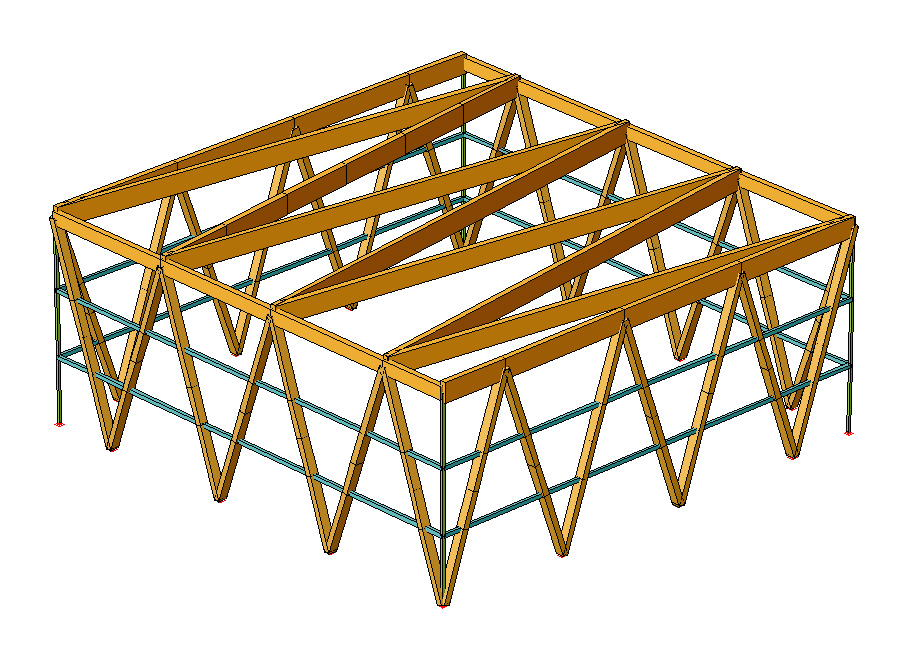 project description

The concept for the student housing was developed by students of the TU Darmstadt, Germany, in the context of the Solar Decathlon 2014. An outer shell forms the envelope for the collective students meeting areas. Within the hall there are public spaces and the private sleeping rooms for the students.
B+G was responsible for the construction of the outer hall and a gallery which runs between the dormitory rooms and the inner façade.
The hall of residence was established first temporarily in Paris in France. Then after two weeks it should have been transferred to the site of the University of Darmstadt in Germany. Instead it was rebuilt in 2016 in Frankfurt Niederrad and will serve for 3 years as accomodation for students.
Data
Client:
Technical University of Darmstadt
Design:
SD-Team der TU Darmstadt
Completion: 2016

Service:
Structural engineering
Detailing
Awards
Landeswettbewerb "Zusammen Gebaut" 2016, Recognition
Sonderpreis Nachhaltiges Bauen 2015, Top 3
competition campus 2015, 1st prize, category III
Velux Architekten-Wettbewerb 2015, 2nd prize and Special award of innovation
Iconic Award 2015, Winner Architecture