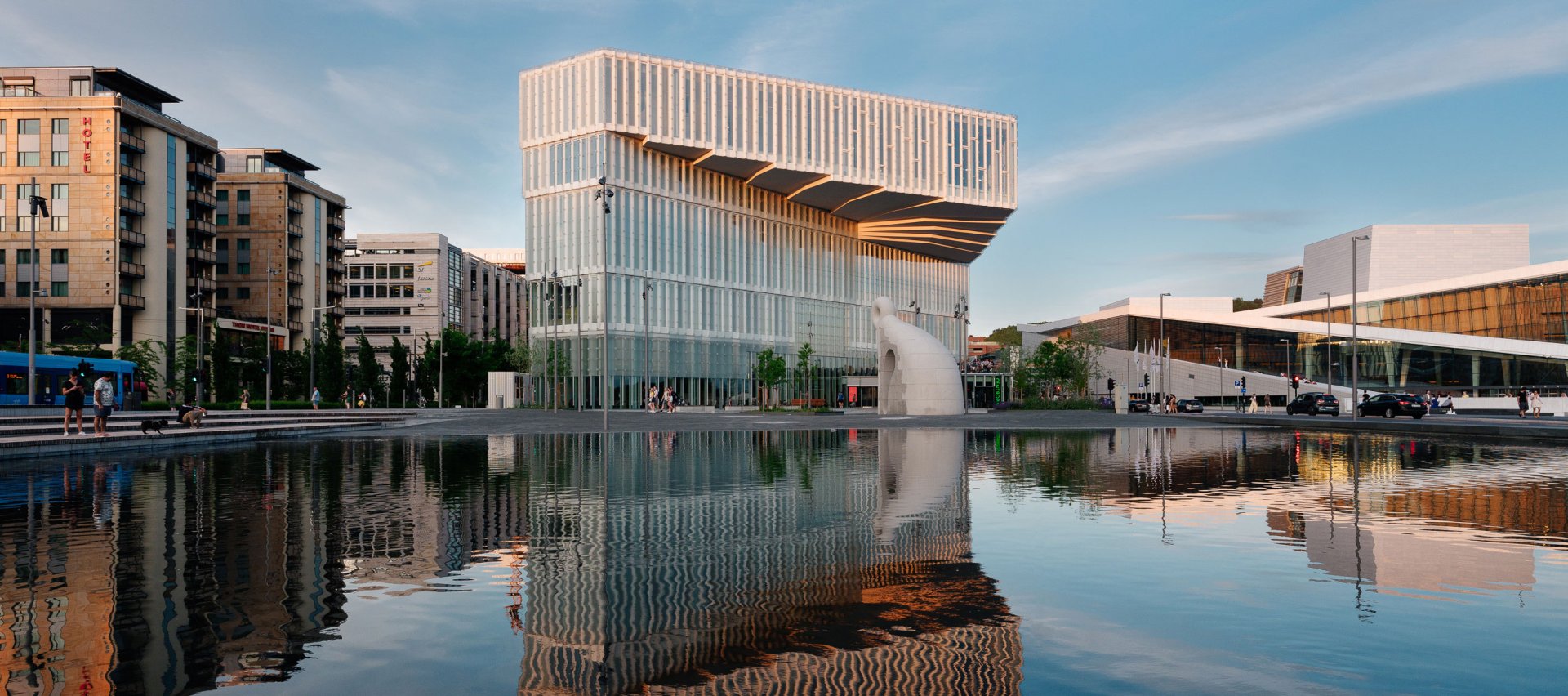 © Einar Aslaksen
© Einar Aslaksen
© Einar Aslaksen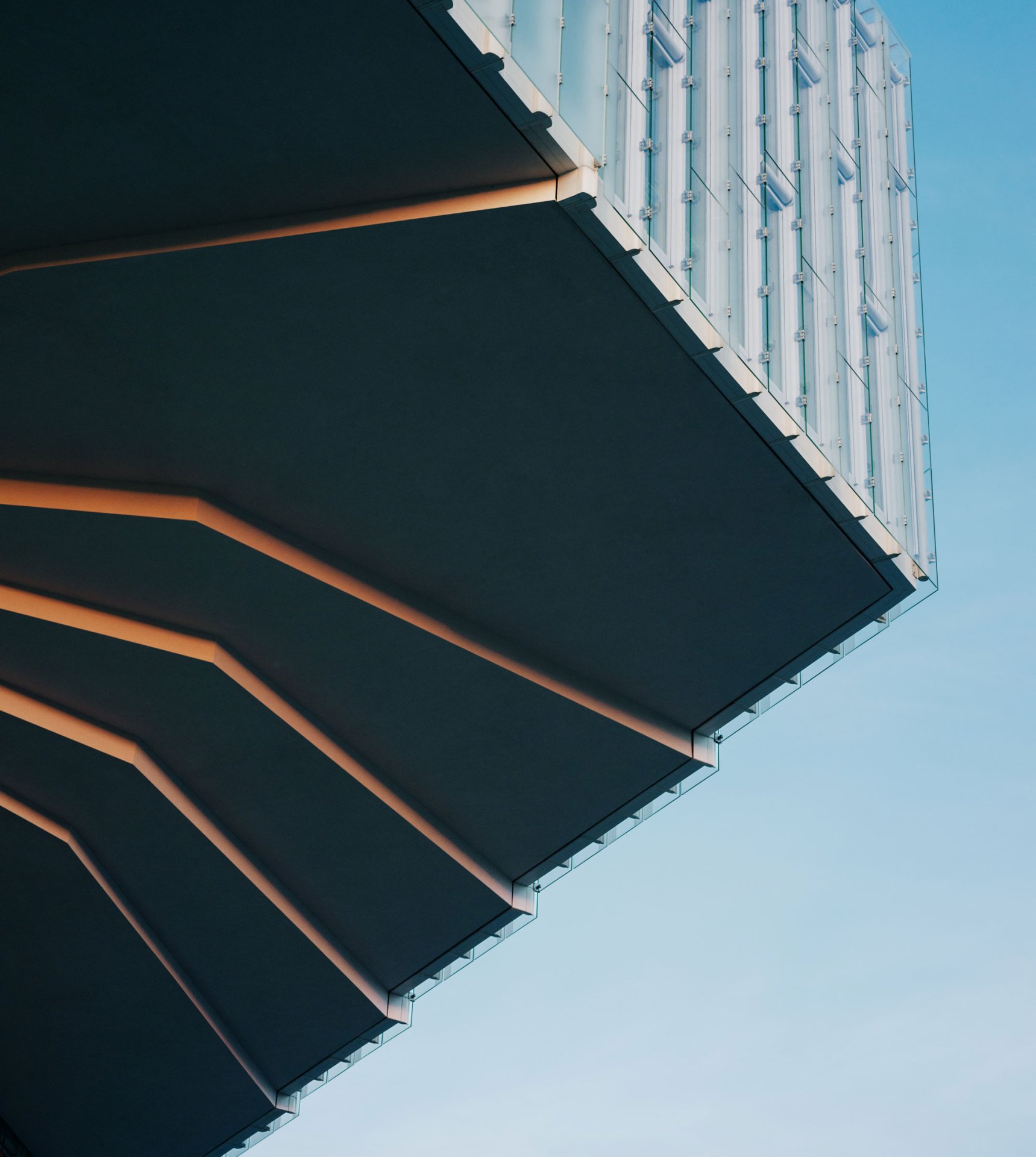 © Einar Aslaksen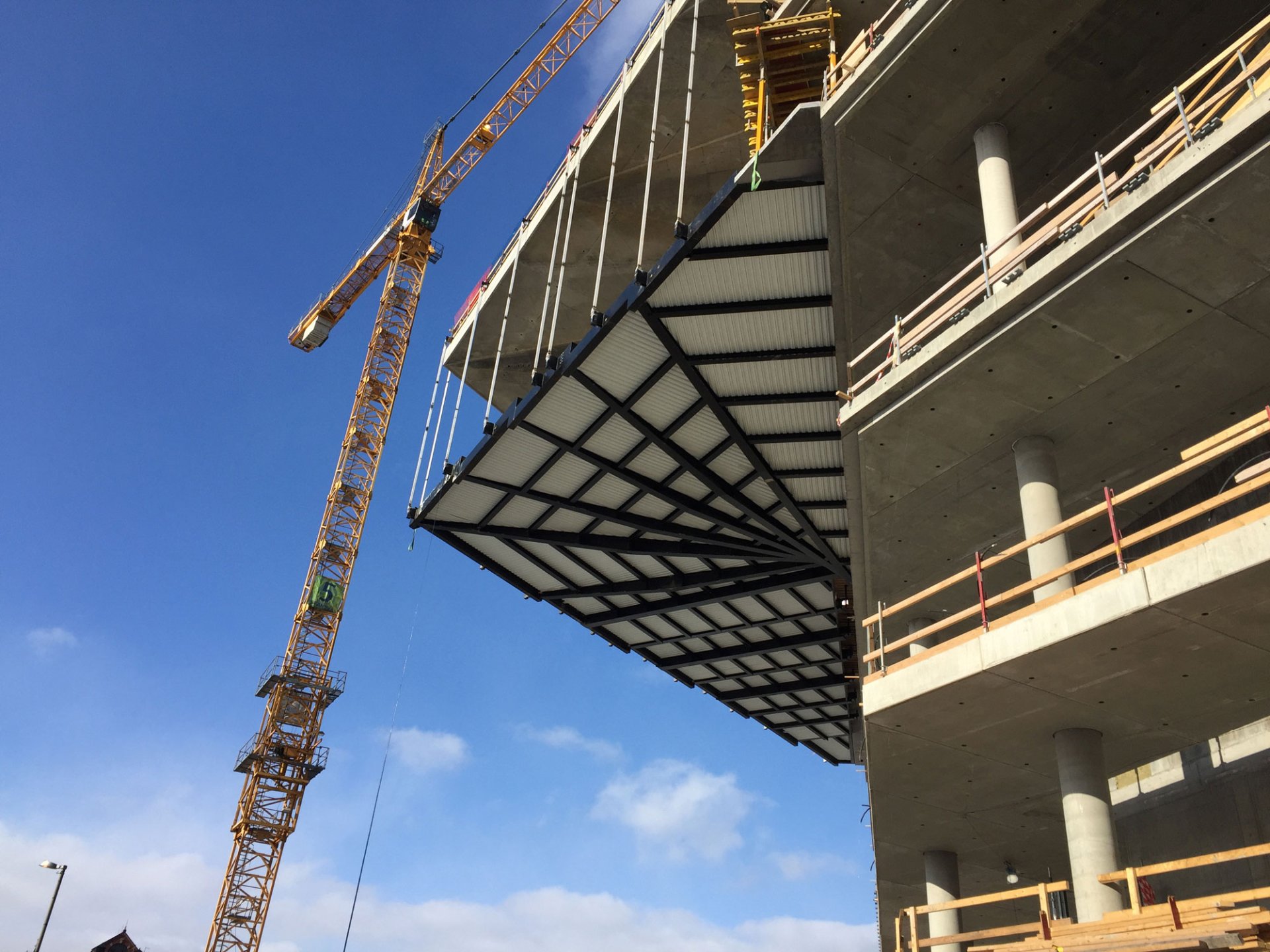 project description

The new construction of the Deichmann Library is another building block in the development of the old harbour area around the new opera house. The crystalline appearance of the building is derived from the surrounding building context. The interior of the library is organized by a light shaft, which creates a flowing transition to the outside space and connects the different floors.
structure

The characteristic feature of the shell construction is the folded concrete roof construction with the ramp below, which is suspended into the roof by tension rods. The ramp stretches in the form of a large spiral staircase from the 4th to the 5th floor and floats above the main library entrance.
As is now the case for all public projects in Norway, BIM planning was a central component of the entire project. In the early phases, the supporting structure was already developed as a parametric model.
façade

The library has a sophisticated 3-layer facade with large spans and high thermal requirements. Part of the façade is 50% transparent and consists of laminated glass panes with open joints. The middle façade layer consists of triple-glazed insulating glass panes and insulated sandwich panels. The inner layer of the façade functions like a curtain and scatters daylight. Another area of the façade follows the same principle but is 100% transparent. Here the sandwich panels were replaced by insulating glass panes.
Data
Client:
City of Oslo, Norway
Architect:
AtelierOslo
Lund Hagem Arkitekter
Completion: 2019

GFA: 18,000 m² | Height: 61 m | In collaboration with: Multiconsult, BGKI | Glazed façade (triple-skin): 7,500 m² | Passive house
Service:
Structural engineering, Façade engineering
BIM
Awards
The Public Library of the Year award 2021
Betongtavlen 2020, Winner

Publications
Kreative Ingenieukunst in Norwegens Hauptstadt
Die neue Deichmanske Bibliothek; Matthias Stracke, Knut Werner Lindeberg Alsén; in: Ingenieurbaukunst 2019, Verlag Ernst & Sohn, Berlin


Press
Deichmanske Bibliotek in Oslo - BIM-Kooperation mit hohem Planungsnutzen, in: baunetzwissen.de