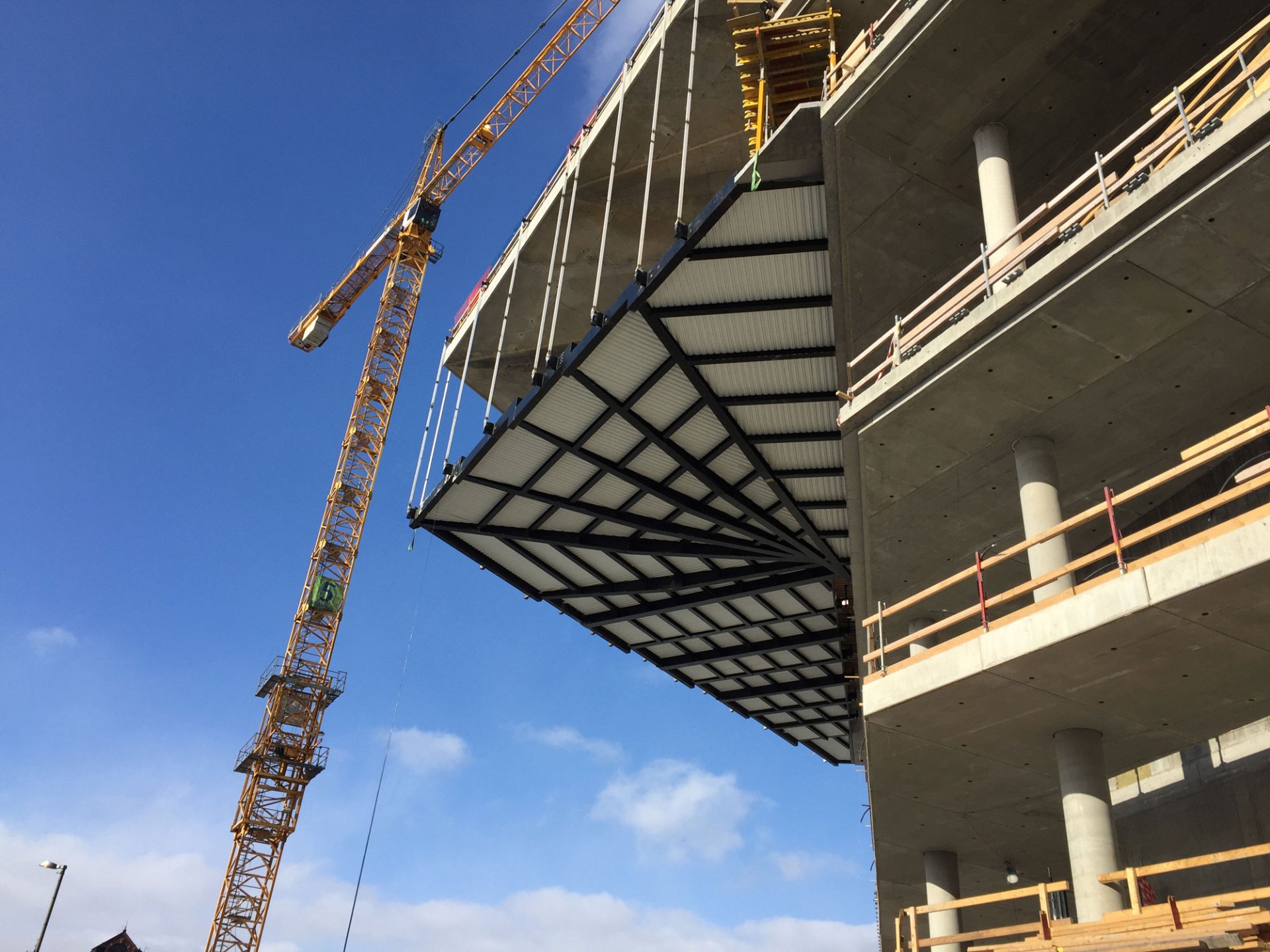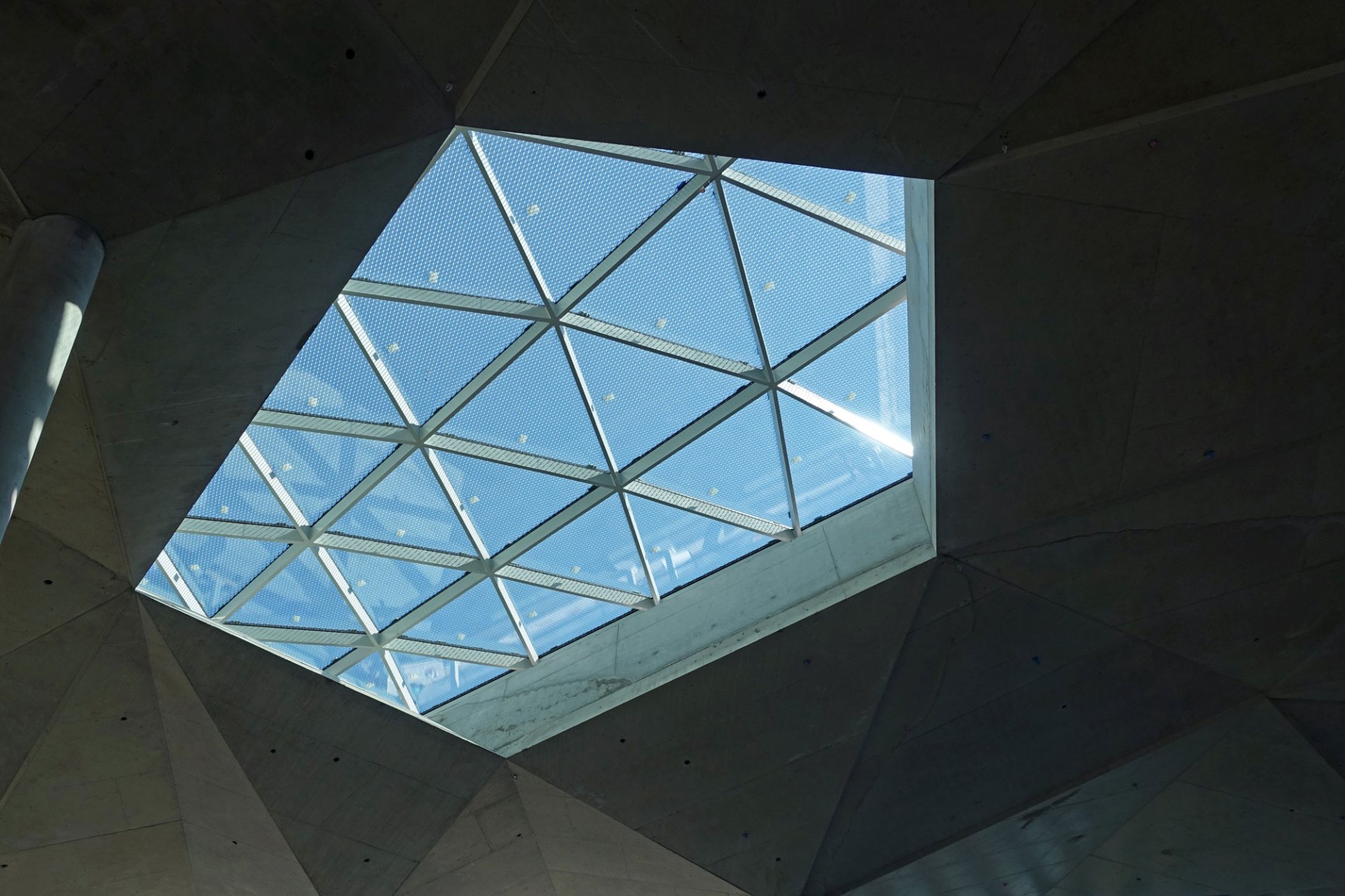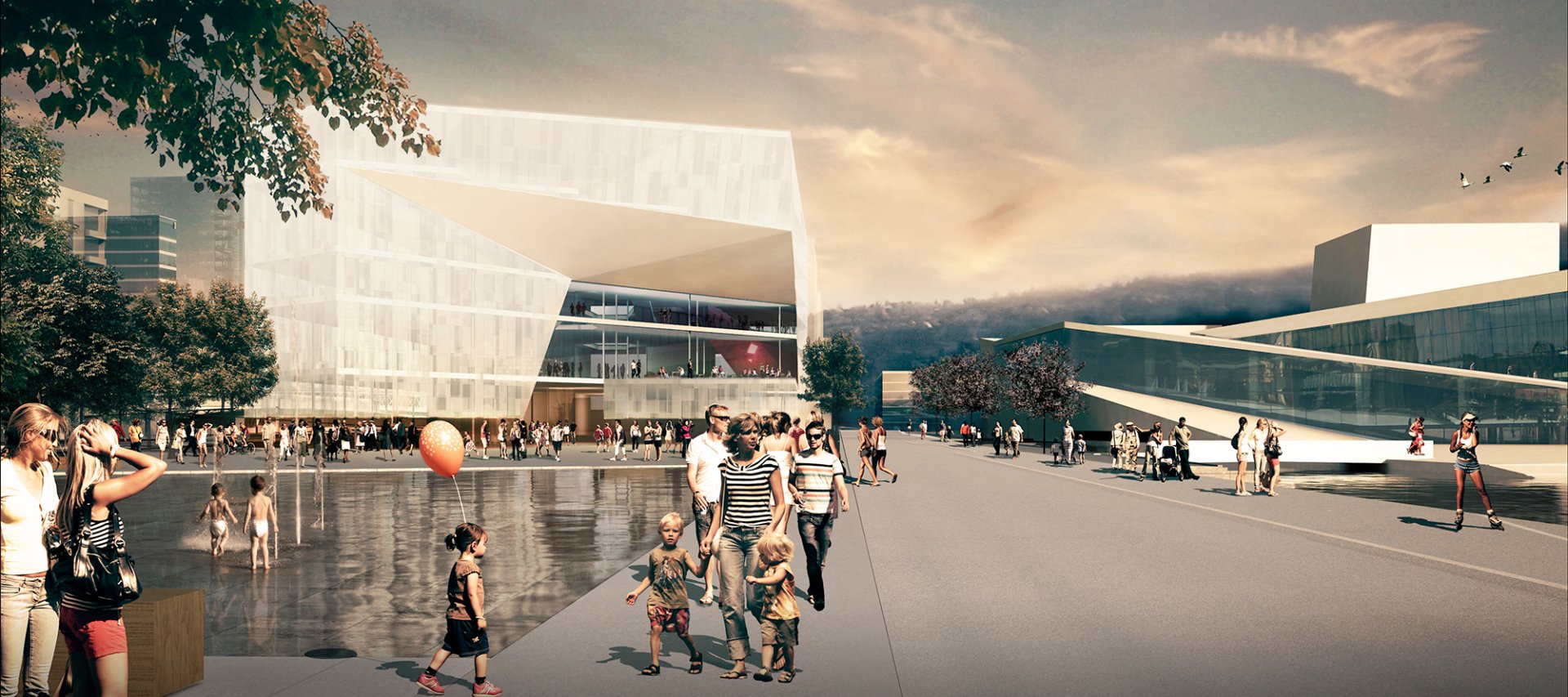 © Lund Hagem Arkitekter & Atelier Oslo
project description

The new Deichman Library is situated next to the new central railway station in Olso. This project is another important indicator for the redevelopment of the harbour-area around the new Opera house. The crystalline shape of the building derives from the different views and the surrounding building context. The library interior is organised by a lightshaft which connects the different floors and the inside with the outside.
structure

In a first phase the architectural and structural concepts were jointly developed. This includes a folded ceiling, which allows to carry the main building cantilevers, penetration of the light shafts and by its geometry defines the library's distinct architectural expression.
B+G joined later the design group "KulturPlan Bjørvika" which won the engineering contract for the new Deichman library.
façade

To achieve the architect's intention of translucency and transparency, the façade is mainly covered with two types of skins. The standard type A façade is 50% "transparent" and comprises three layers. The outer layer provides a first barrier and protects the sun shading which is located in the outer cavity. This layer is made of single laminated glass panes with open joints, and it should be operable for maintenance. The central façade layer is the most important due to its high thermal performance. It comprises triple glazed units and insulated sandwich panels. The inner layer acts like a curtain and diffuses the daylight. The type B follows the same design as type A, with the difference that B is 100% "transparent", meaning the insulated panels are eliminated, and only the profiles remain.
Data
Client:
City of Oslo, Norway
Architect:
Lund Hagem Arkitekter, Oslo, Norway, AtelierOslo, Oslo, Norway
Start of planning: 2012

GFA: 18,000 m² | Height: 61 m | Glazed façade (triple-skin): 7,500 m² | Passive house
In collaboration with: BGKI
Service:
Structural engineering, Façade engineering
BIM