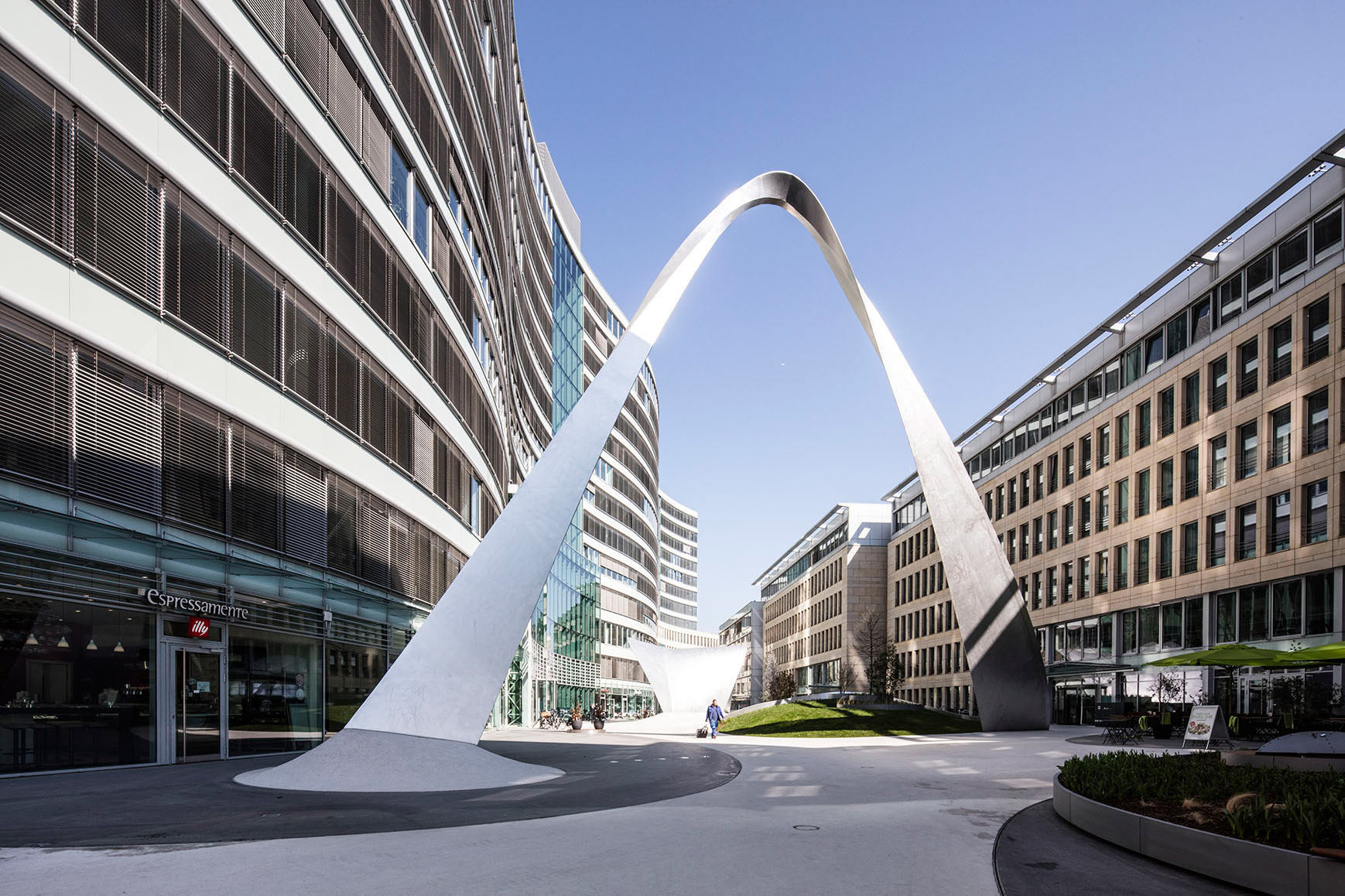 © schneider + schumacher, Ragunath Vasudevan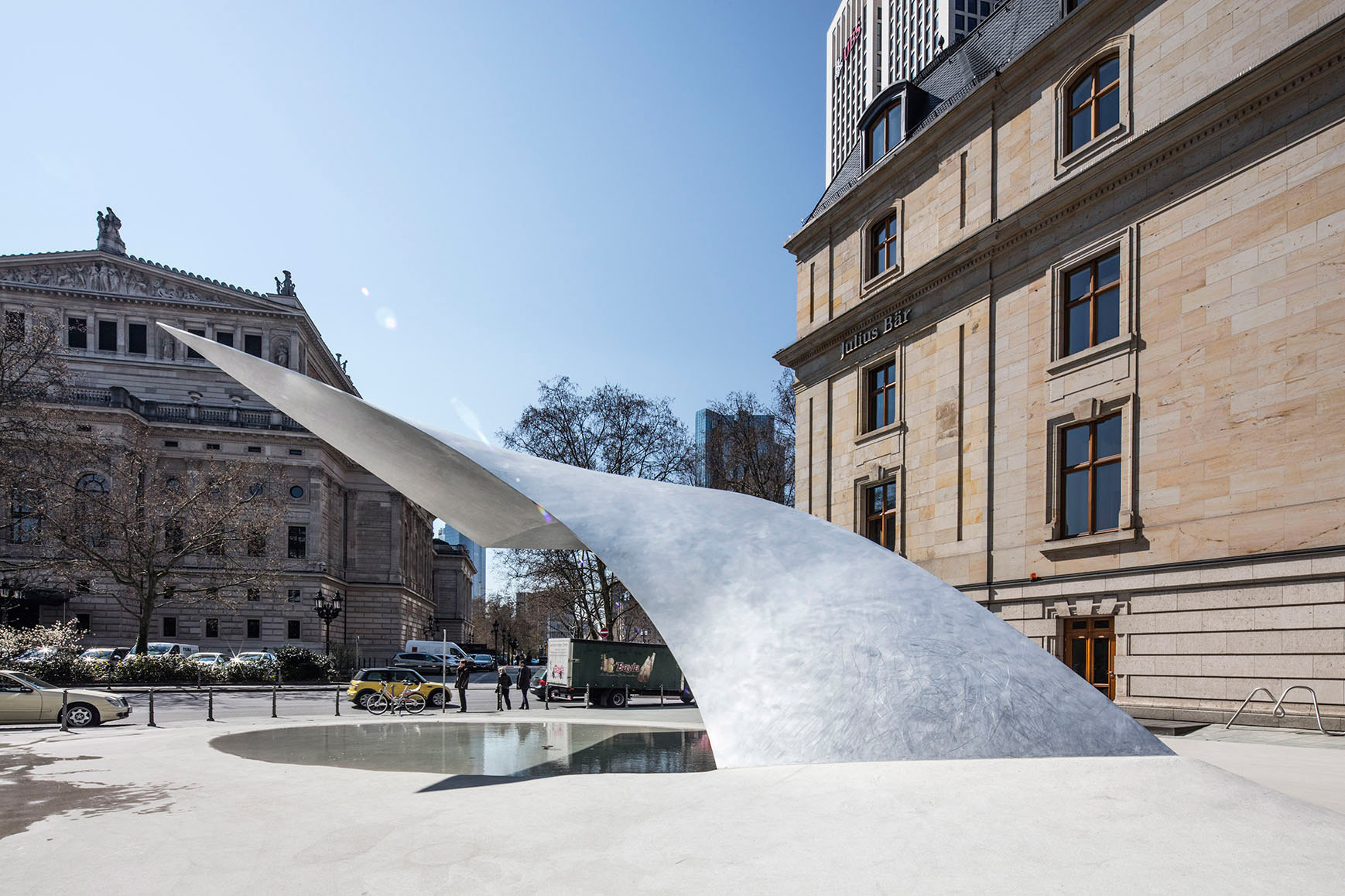 © schneider + schumacher, Ragunath Vasudevan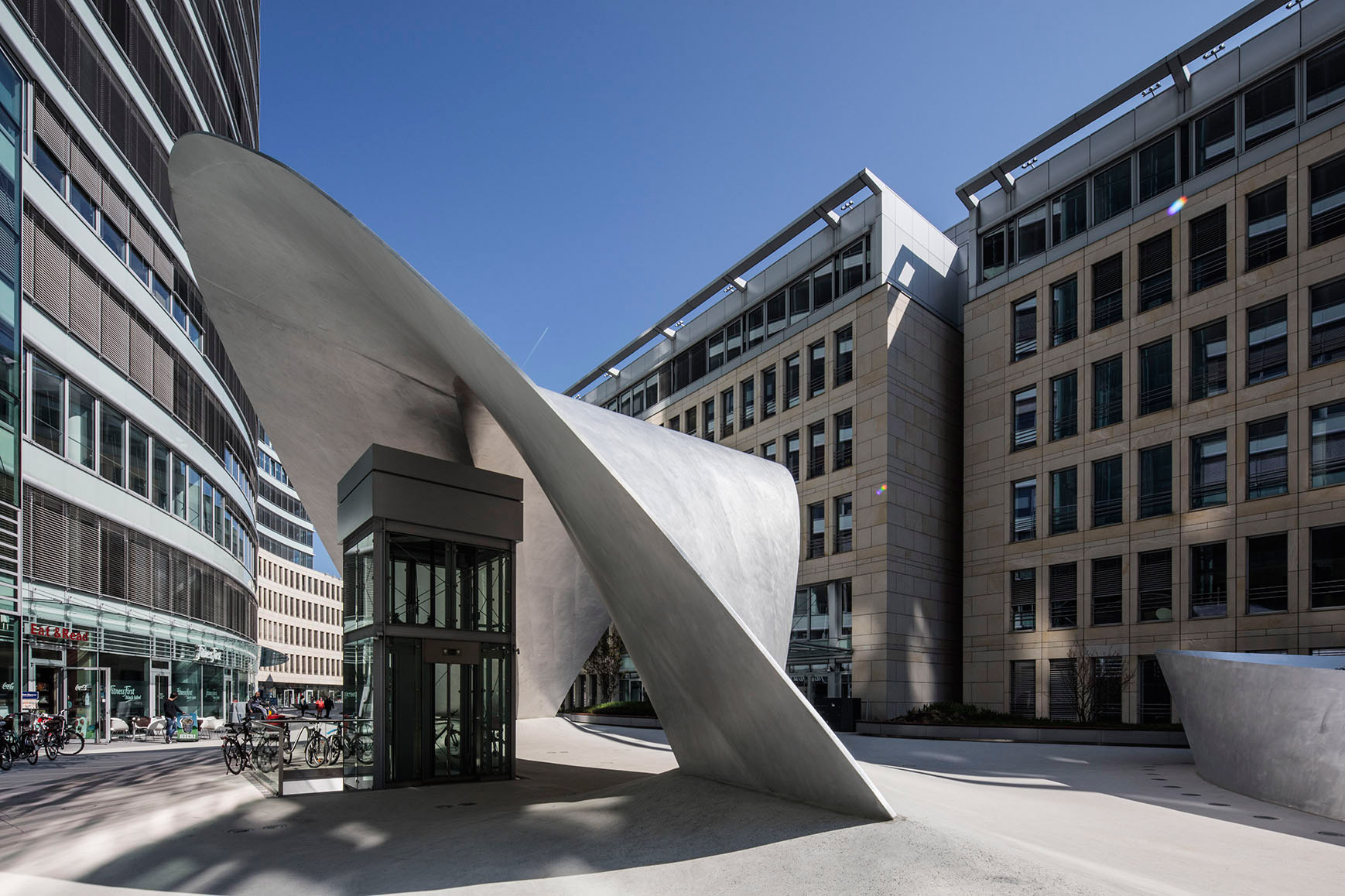 © schneider + schumacher, Ragunath Vasudevan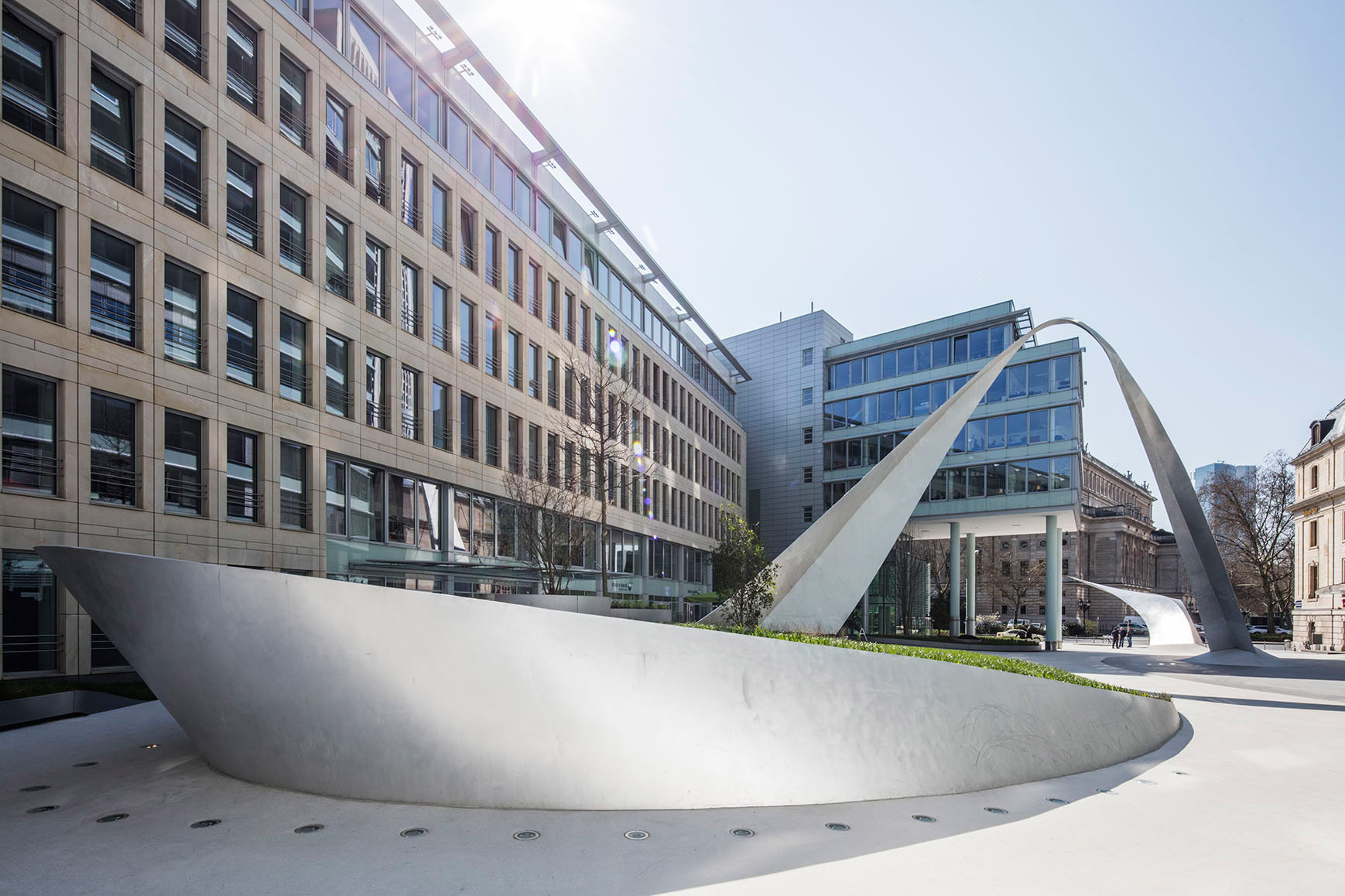 © schneider + schumacher, Ragunath Vasudevan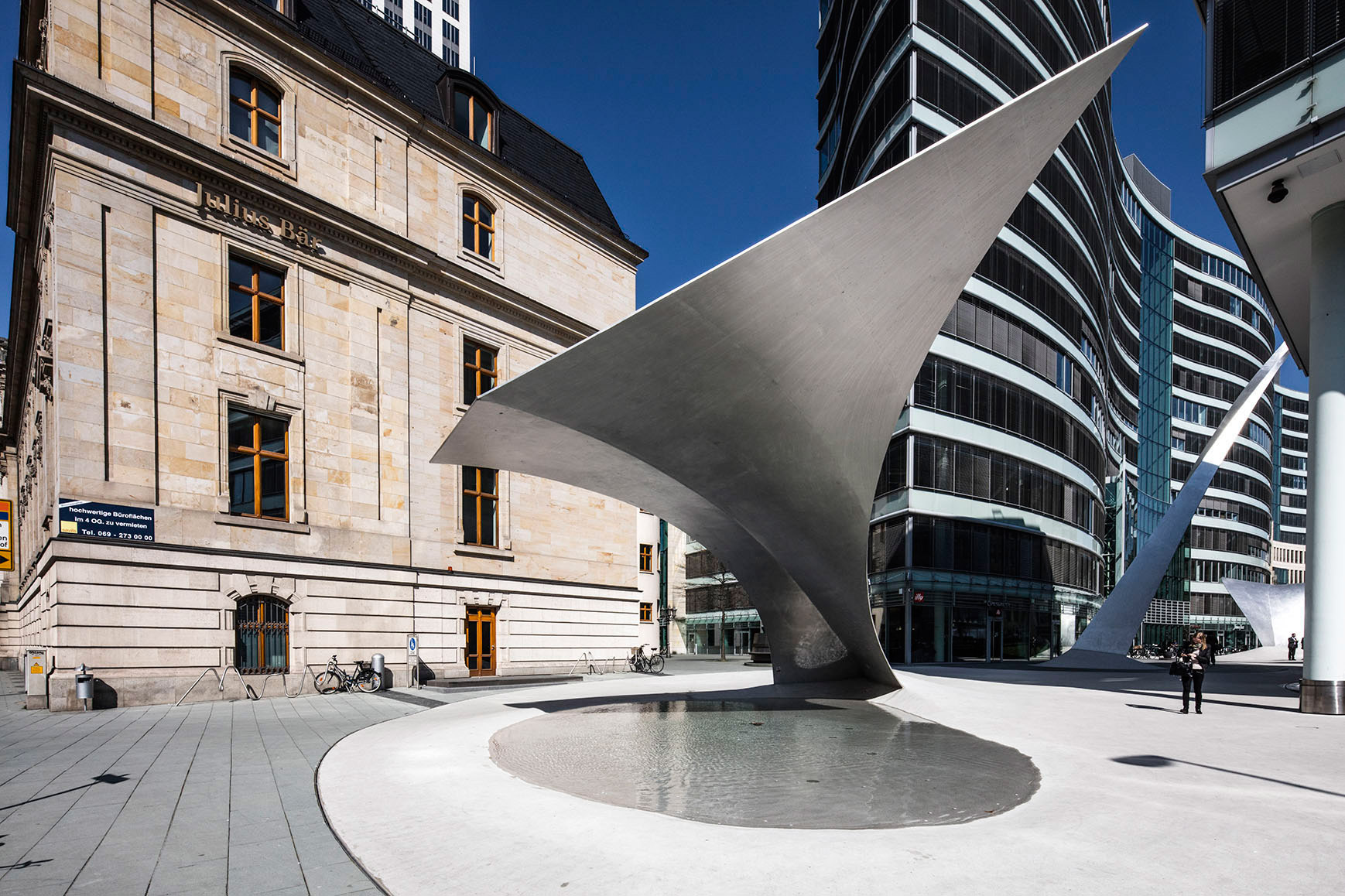 © schneider + schumacher, Ragunath Vasudevan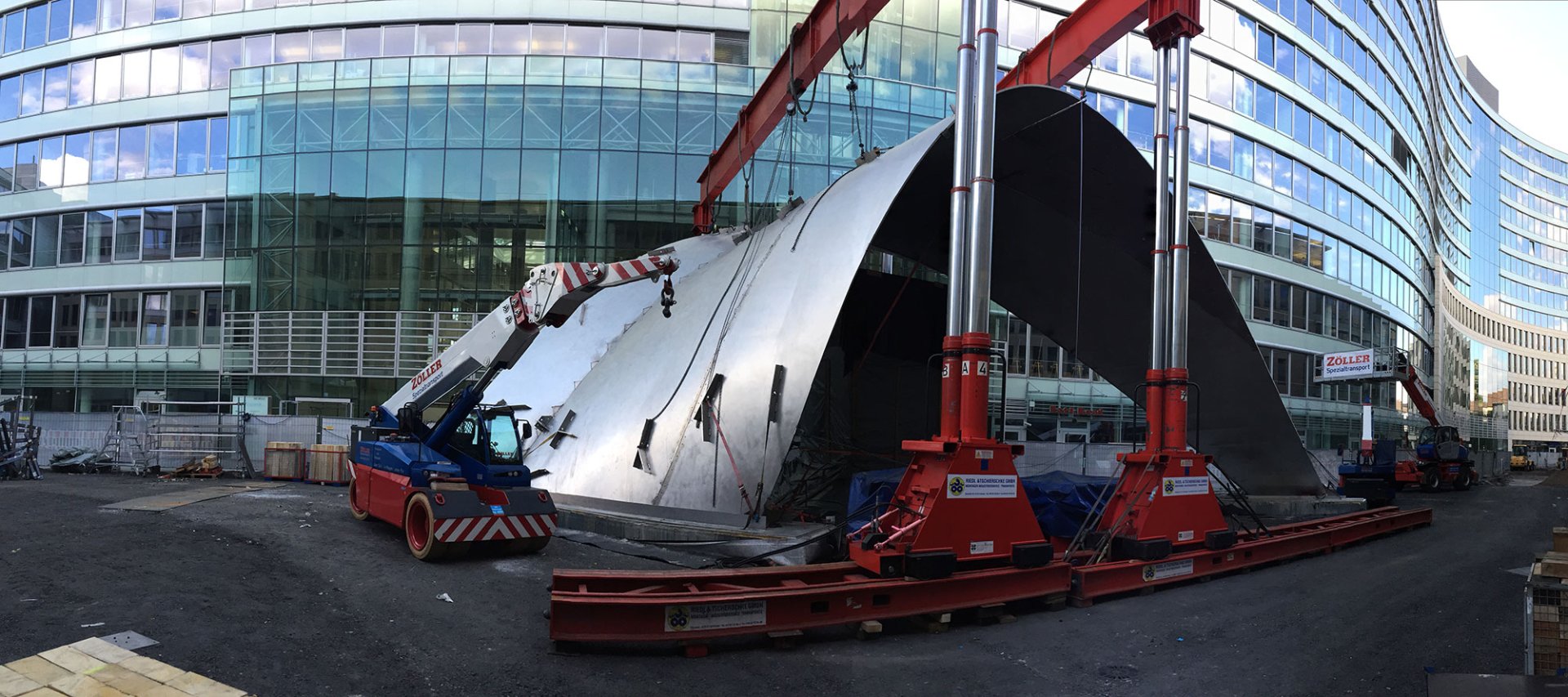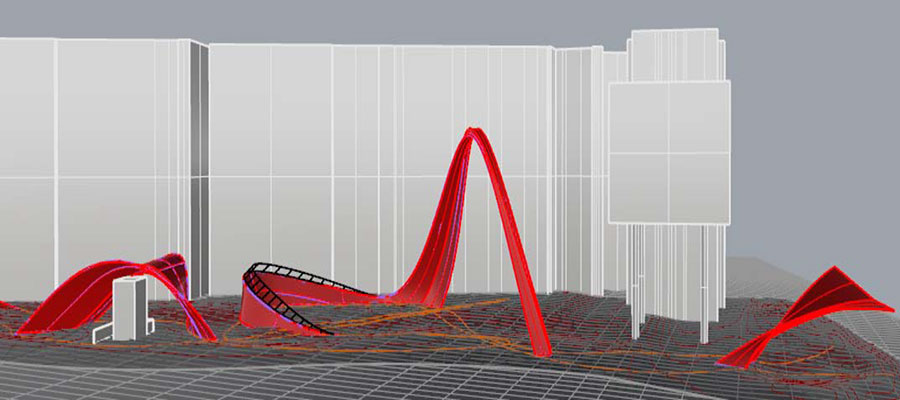 © schneider + schumacher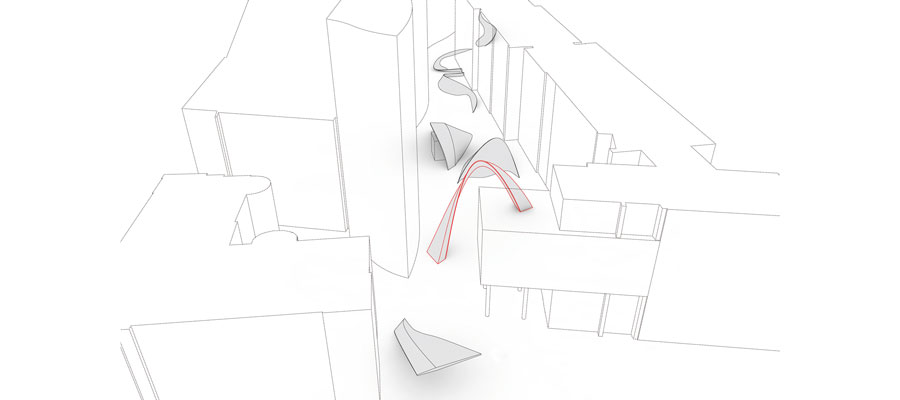 © schneider + schumacher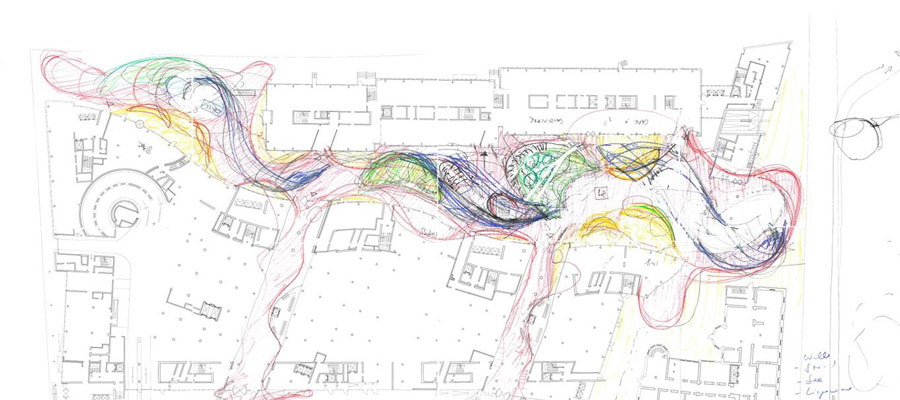 © schneider + schumacher
project description

The sculpture is located in the courtyard of the existing building complex "Die Welle" in Frankfurt. It is divided into six sections, three of which dissolve as arches in different heights from the ground.
The so-called "diving arch" is the starting point of the series with a height of up to 6.62 m. Then follows the largest arch structure "glorious arch" with a height of almost 20 m and a clear span of approximately 17 m and the third arch, the "joyful wave" with an height of 6.97 m.
structure

The three individual sculpture structures are made of bent aluminum plates welded together with full plate thickness. The upper and lower cover plate are connected with aluminum bolts d = 50 mm to form a combined cross-section.
The supporting structure of the three arches was assessed by means of a finite element analysis. In addition tThe shell structure was subjected to a numerical buckling analysis to determine critical load factors.
Data
Client:
AXA Investment Managers Deutschland
Architect:
schneider+schumacher
Completion: 2016

Service:
Structural engineering