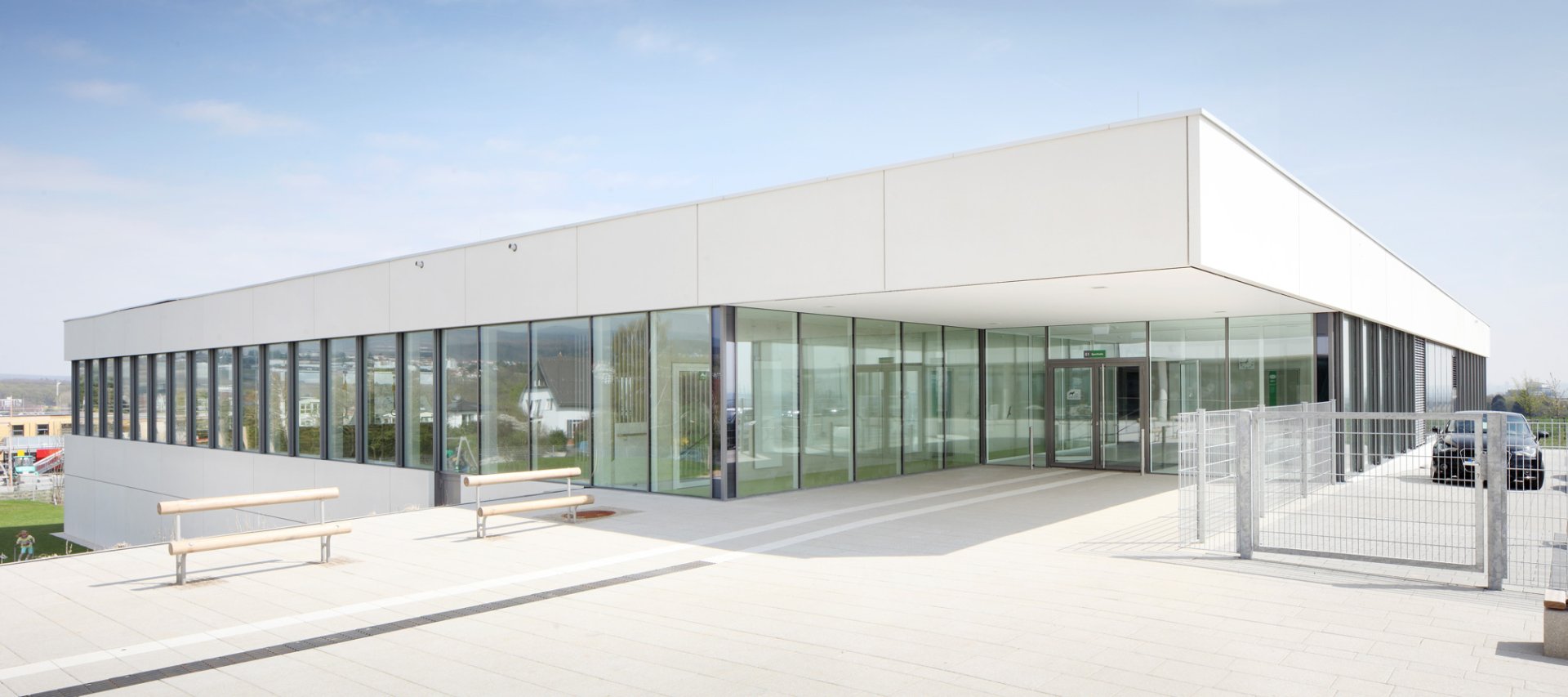 © Eibe Sönnecken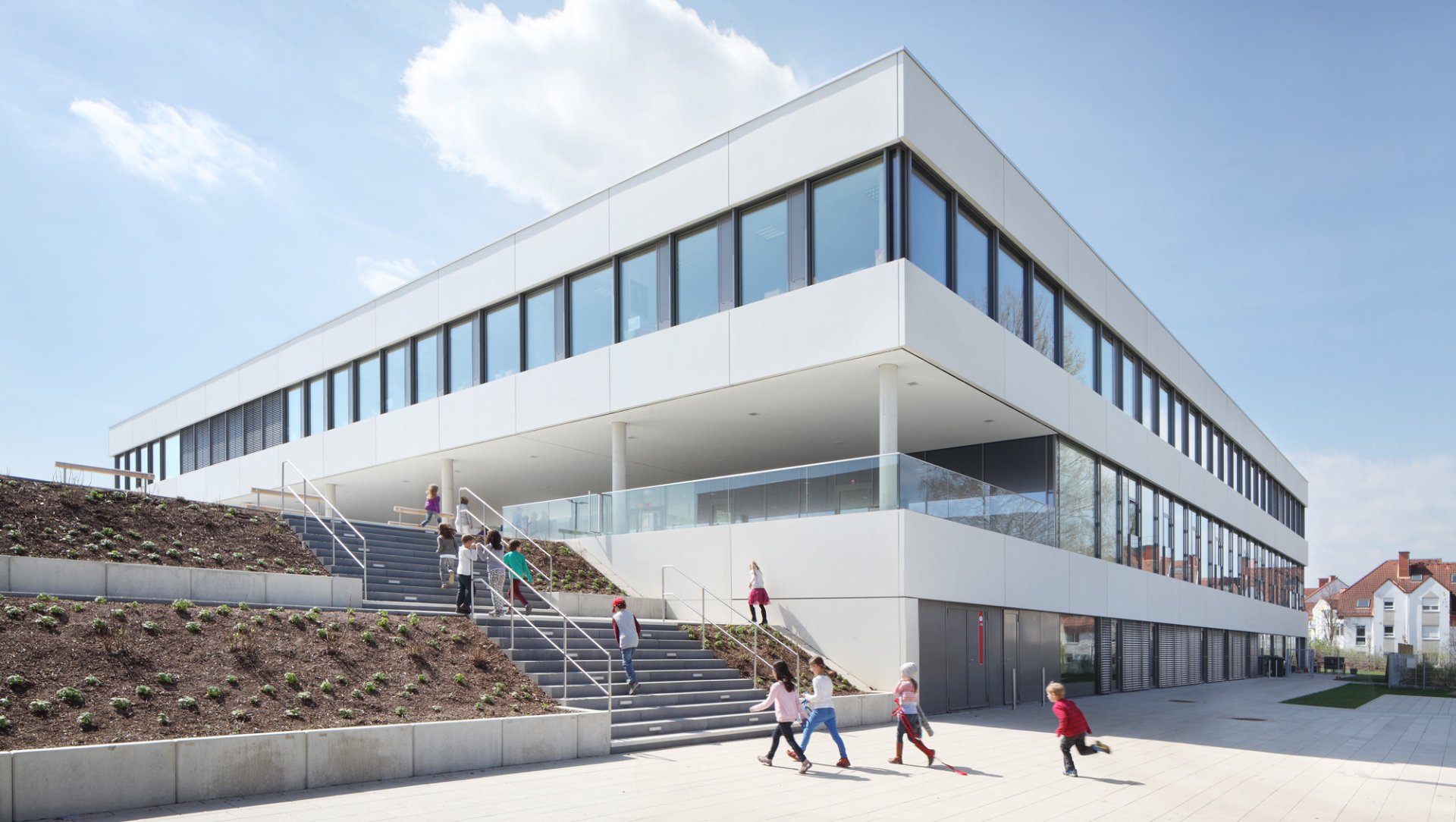 © Eibe Sönnecken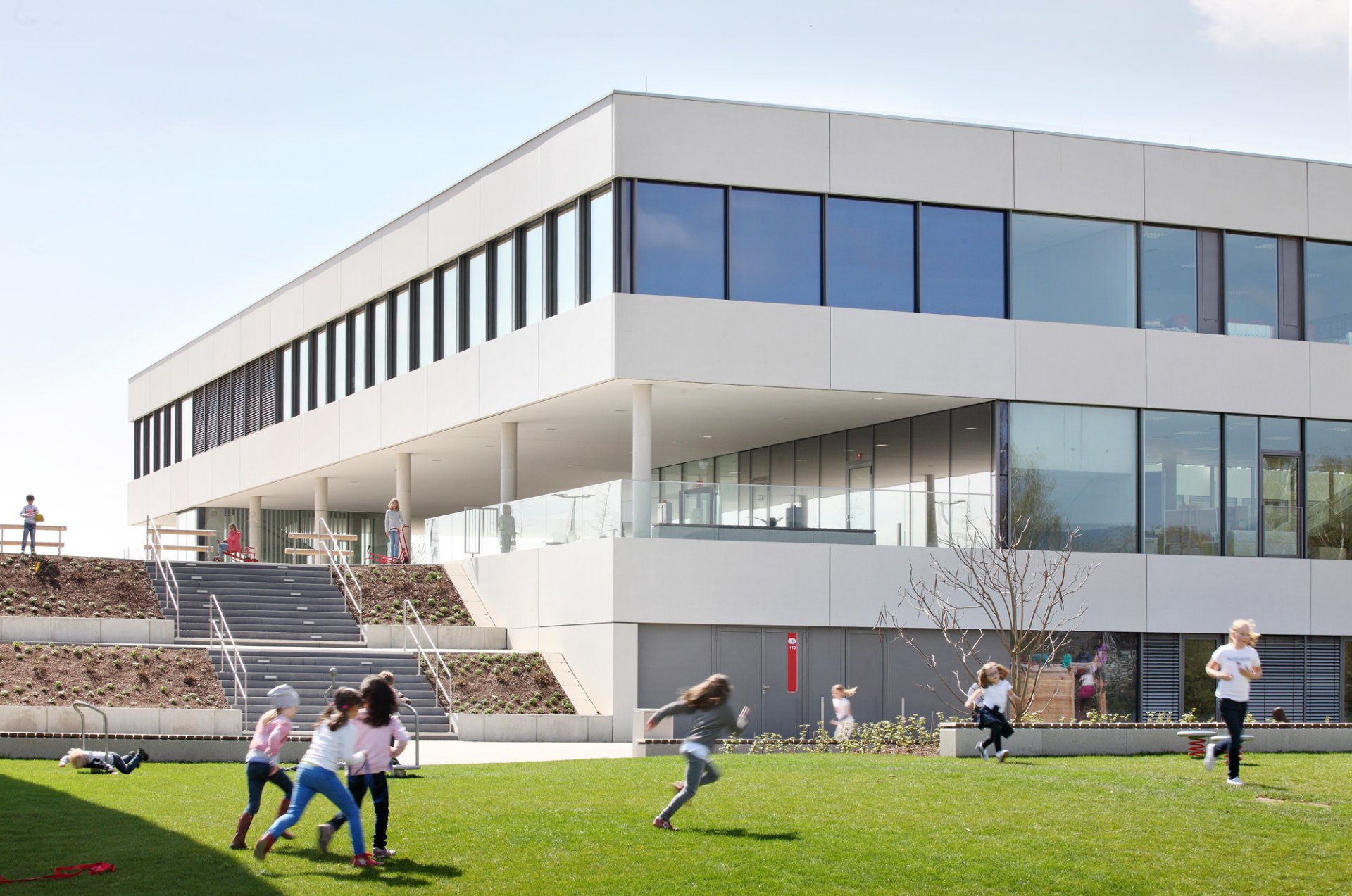 © Eibe Sönnecken
© Eibe Sönnecken
project description

On the site of the former Sinai market garden in Bad Soden, a new primary school with an adjacent sports hall has been built. The two compact solitaires have square ground plans and were built on a descending slope from south to north. The school building is designed as a floating atrium building. The school building and the gymnasium are connected to each other via a common outdoor area.
structure

The load-bearing components of the school building were constructed in in-situ concrete with beamless point-supported flat slabs.
The roof of the sports hall is a timber construction. The roof of the pitch is spanned by gabled roof trusses. The adjoining area with entrance and changing rooms provide a rafter roof.
Data
Client:
district of Main-Taunus
Architect:
Architektei Mey
Competition: 1st prize
Completion: 2014

GFA: approx. 3,500 m² | GFA: approx. 2,200 m²
Service:
Structural engineering