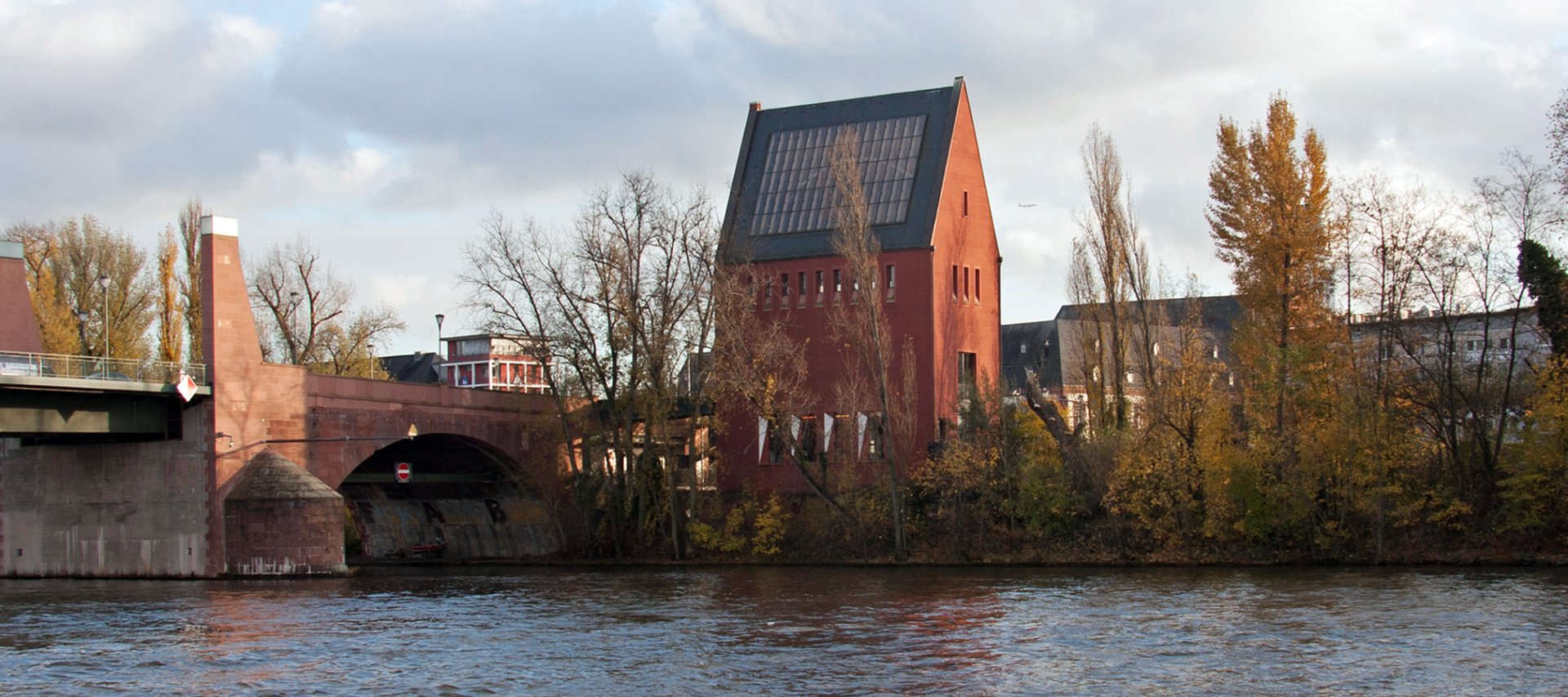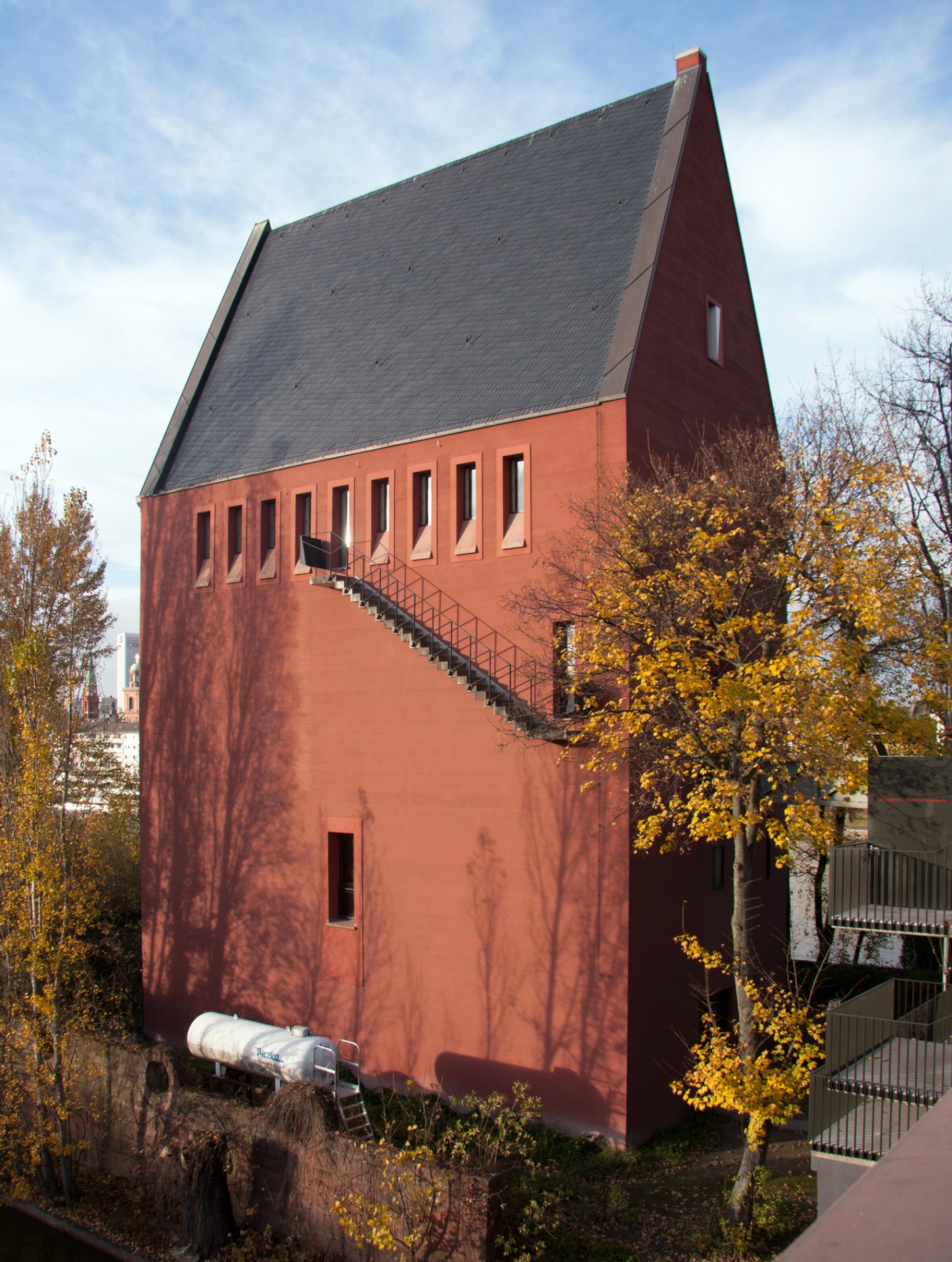 project description

The internationally famous exhibition hall for contemporary art "Portikus" is on the Main island on the "Old Bridge" (Alte Brücke) in Frankfurt. The development of the island is being carried out in connection with the rebuilding and extension of the bridge and recreating the historical situation with various bridge constructions.

The architectonic form of the new construction is in line with with the history of the site and is typologically similar to the medieval houses in Frankfurt. In principle, it consists only of the clear, well-proportioned exhibition room with circulating gallery. It has a pitched roof that lets in light from the north. In the basement are the administration offices, toilets and a storage room.
structure

The building is a massive brick construction with 49 cm thick monolithic outer walls (a pleasant climate without additional heating insulation). The massive outer wall construction was also prerequisite for the façade design characterized by the soffit depth.
Data
Client:
Grundstücksgesellschaft Portikus
Architect:
Christoph Mäckler Architekten
Completion: 2006