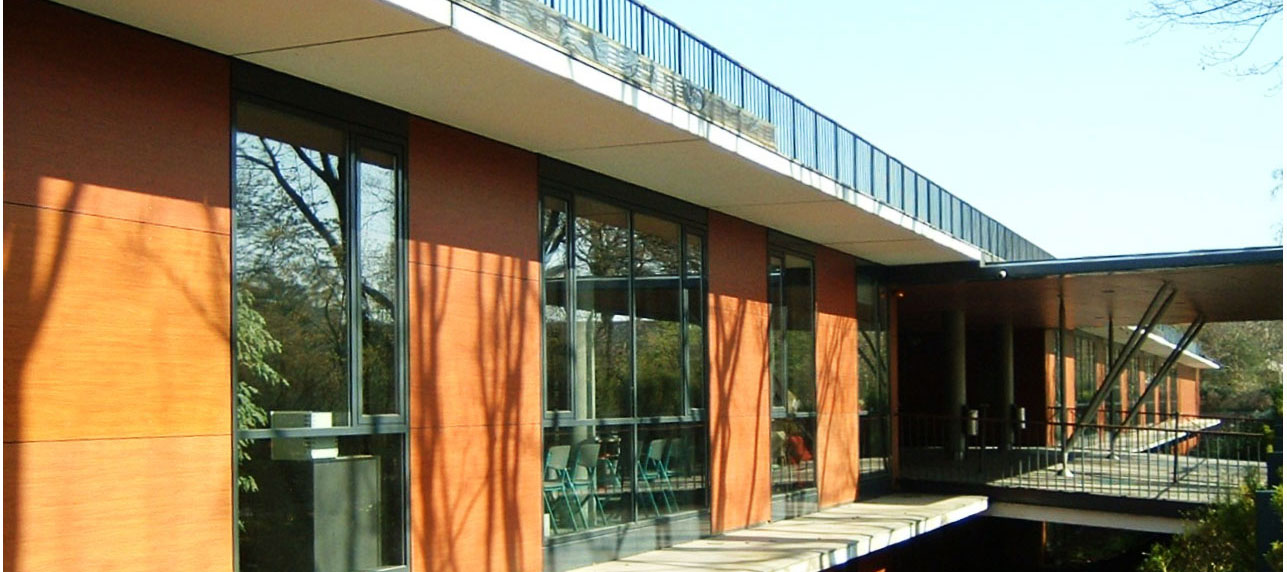 project description

The 3-storey 22 x 22 m building is an extension for the existing school building providing 10 additional classrooms as well as some administrative and technical areas.
 
structure

To minimize the construction time on the one hand and the interruption of the lessons on the other, the building is built with pre-fabricated elements.
The over 8,50 m spanning pre-fabricated concrete panels allow column-free classrooms and are therefore very flexible in use or for conversion. The structure of the extension was designed to ease an already envisaged further extension of the school.
Data
Client:
AEFE - Lycée francais Victor Hugo de Francfort
Architect:
CR Architecture, Constantini et Regembal
Completion: 2011

Surface area extension: 650 m² | Passive house standard
Service:
Structural engineering, Building physics