© Messe Frankfurt, Bach
© Messe Frankfurt, Bach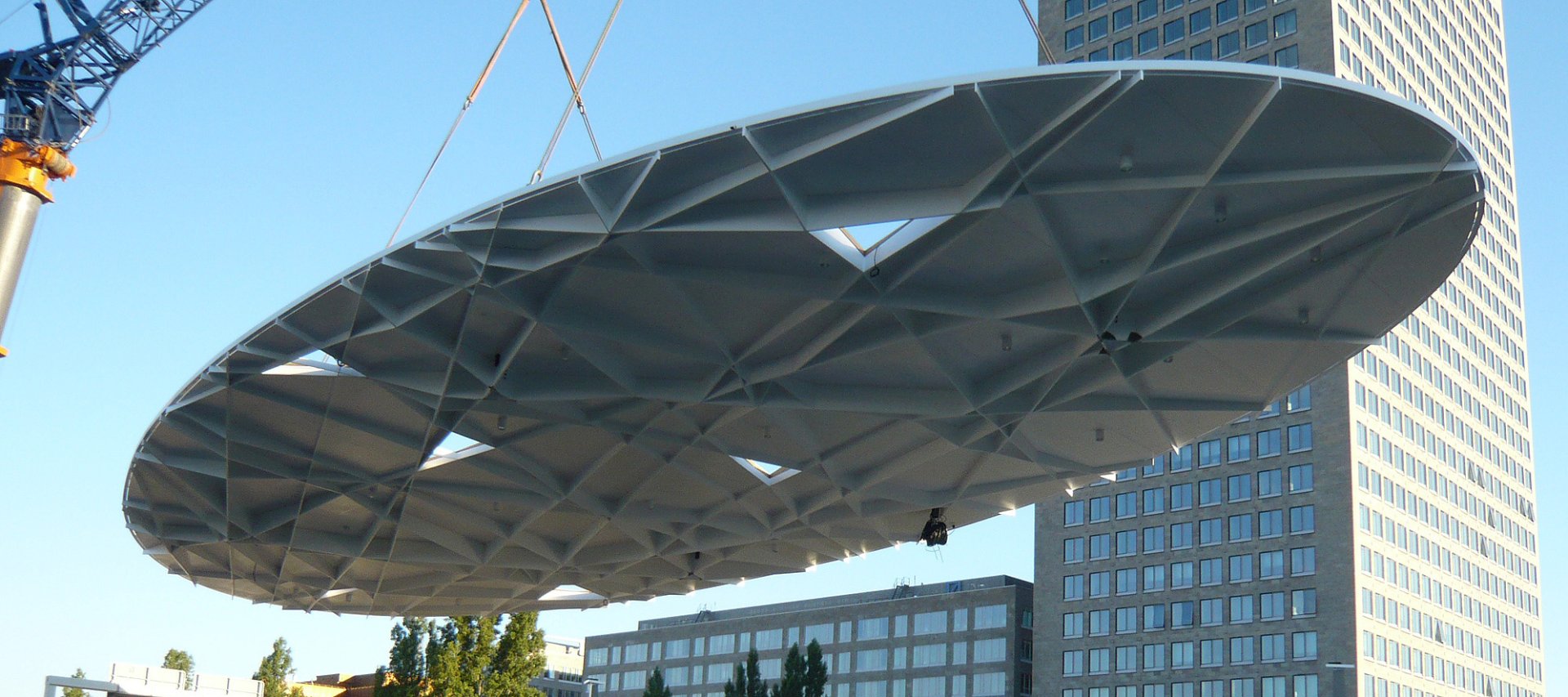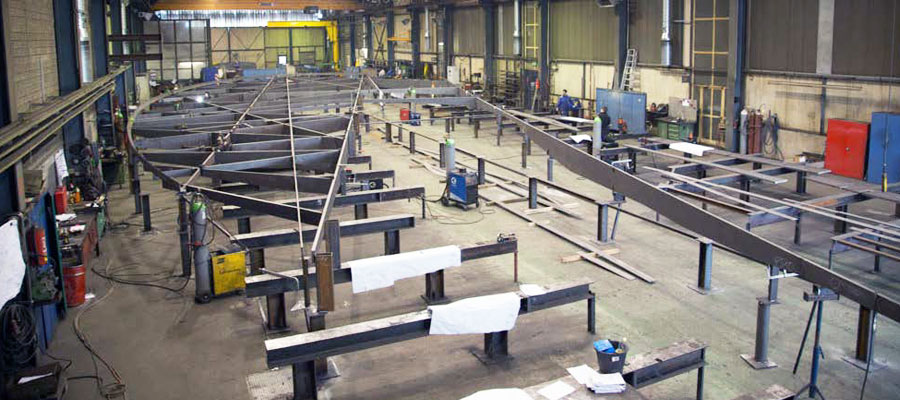 © Ingo Schrader Architekt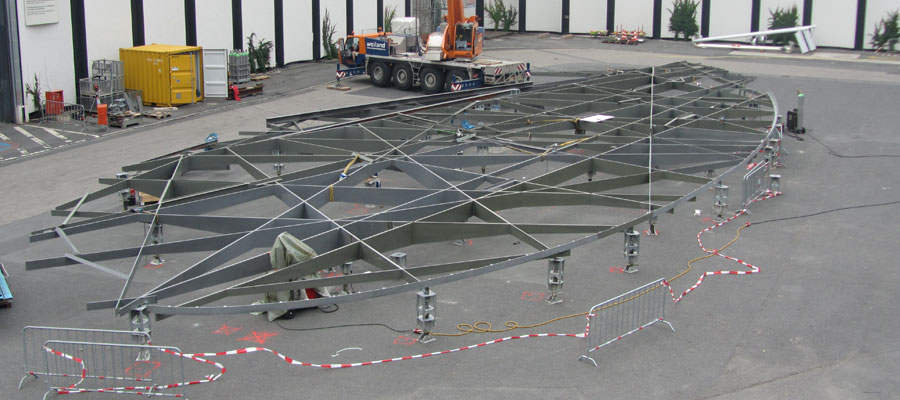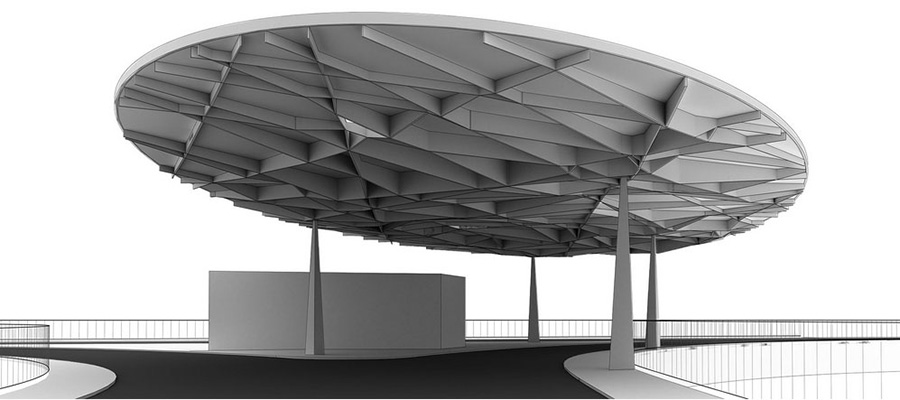 project description

Apart from three new guardhouses a new roof above the North Gate was built as part of the redesign of the North Gates 9 and 8 of the Frankfurt Fair. The design of the German architect Ingo Schrader for the guardhouses and the roof resulted from a competition in 2008.
structure

The roof of the North gate was placed on an existing road bridge. The basic geometry of the 40 m long by 20 m wide oval consists of various individual flat steel bars. Position and dimensions of the flat steel were developed using a computer-based optimisation algorithm. The roof is supported by triangular shaped steel columns.
Data
Client:
Messe Frankfurt, Germany
Architect:
Ingo Schrader
Competition: 1st prize
Completion: 2013

Height: approx. 4.55 m | Roofing surface: approx. 593 m² | Total weight : approx. 110 t
Awards
Preis des Deutschen Stahlbaues 2014, Special prize
Iconic Award 2014, 1st prize (category: architecture)
Stahl-Innovationspreis 2015, Category "steel in the construction sector"

Publications
Neue Überdachungen für die Eingangstore der Messe Frankfurt
A. Weilandt, I. Schrader, in: Stahlbau 82 (2013), Heft 11, S. 868 - 872

Flexible Strukturen mit Signalwirkung: Überdachungen für die Eingangstore der Messe Frankfurt
K. Bollinger, M. Grohmann, A. Weilandt, in: Ingenieurbaukunst 2016, Ernst & Sohn, Berlin, 2015


Press
Ovaldach Messe Frankfurt - Tor Nord, in: Detail structure, München, 01/2015
Un auvant métallique bien pensé, in: steeldoc, Stahlbau Zentrum Schweiz, Zürich, 03/16