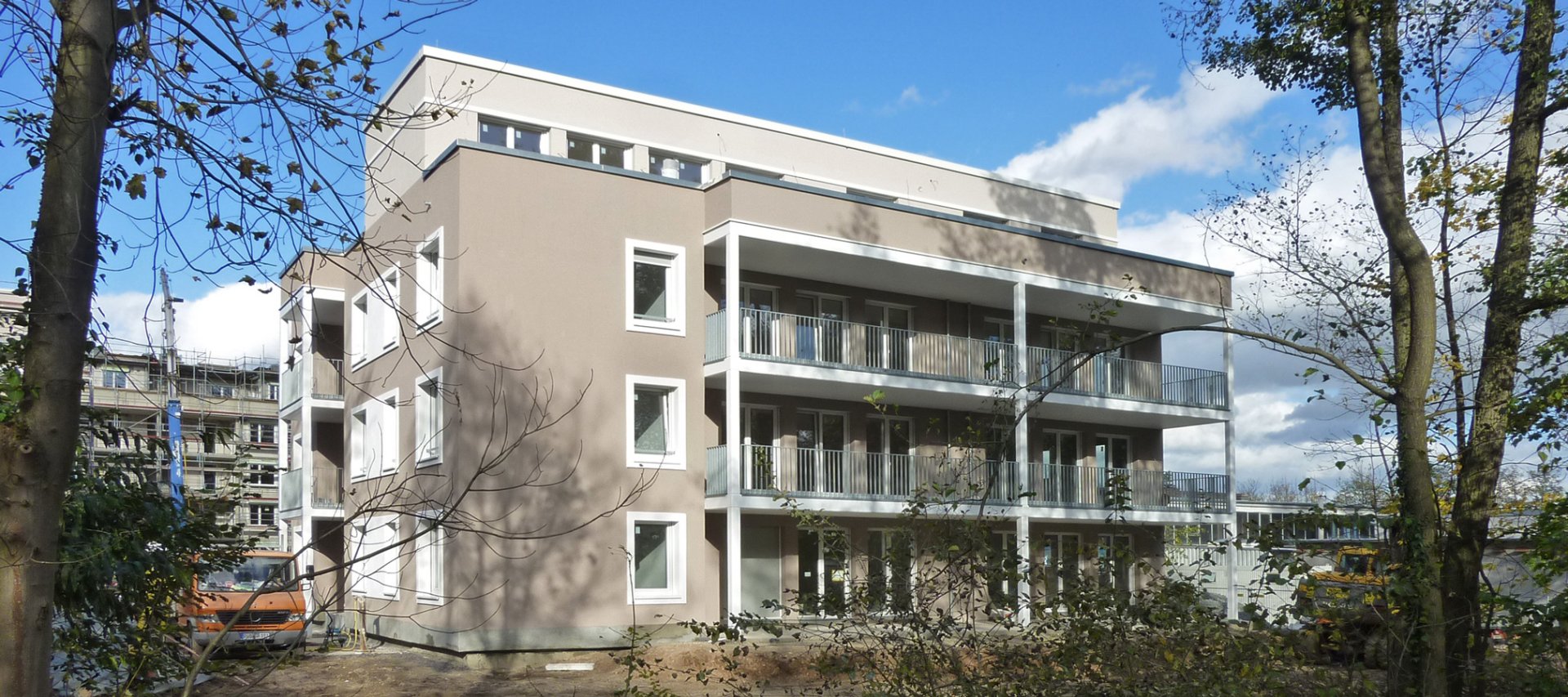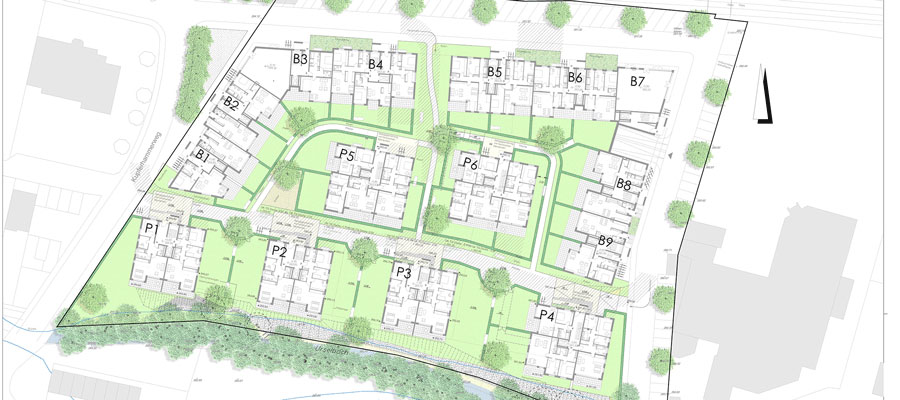 © MOW Architekten
project description

The new residential development next to the biotope Urselbach in Oberursel with 40 rented flats and 95 freehold flats comprises two- to five-room-apartments ranging between 50 and 170 m². They were built according to the standard KfW Efficiency House 55. Two 4- to 5-storey residential L-shaped buildings are located in the north of the building site as block perimeter alongside the street.
In the south 6 point buildings with 2 different types of houses with 4 upper storeys including the recessed storey have been built. All units have a direct access to the outside by means of private gardens, balconies, loggias and roof terraces.
structure

The buildings are built as solid construction with two-axial spanning reinforced concrete slabs supported on masonry and reinforced concrete walls. The shared basement comprises an underground parking, the building connection rooms and the tenants' basements. The structural loads are transferred via the reinforced concrete basement and the elastically bedded foundation slab into the subsoil. The lateral stability of the building is achieved with the reinforced concrete slabs, the masonry walls and the basement in reinforced concrete.
Data
Client:
Frank Heimbau
Architect:
MOW Architekten
Completion: 2014

GFA: 28,400 m² | Gross volume: 90,300 m³ | Flats: 135 | Underground parkings: 187
Service:
Structural engineering