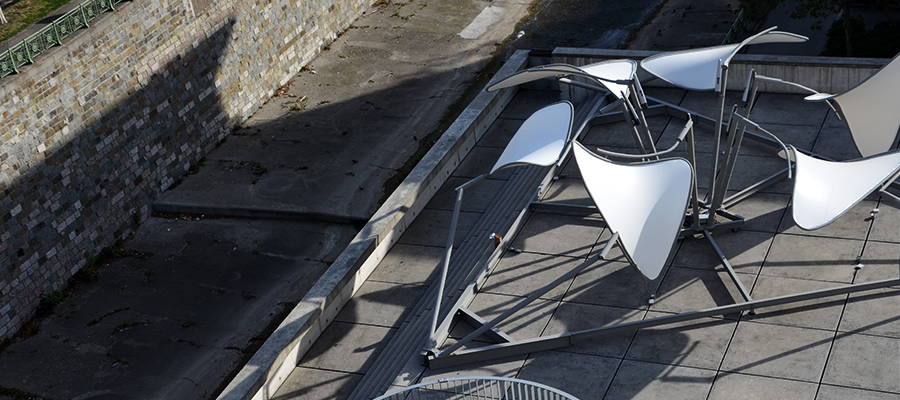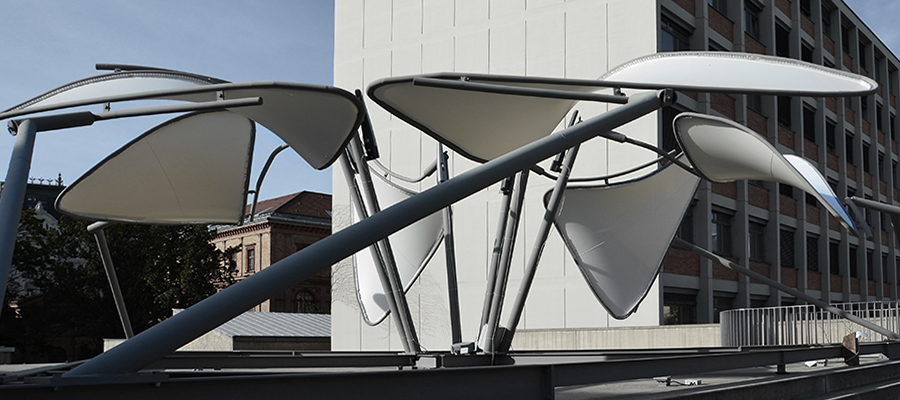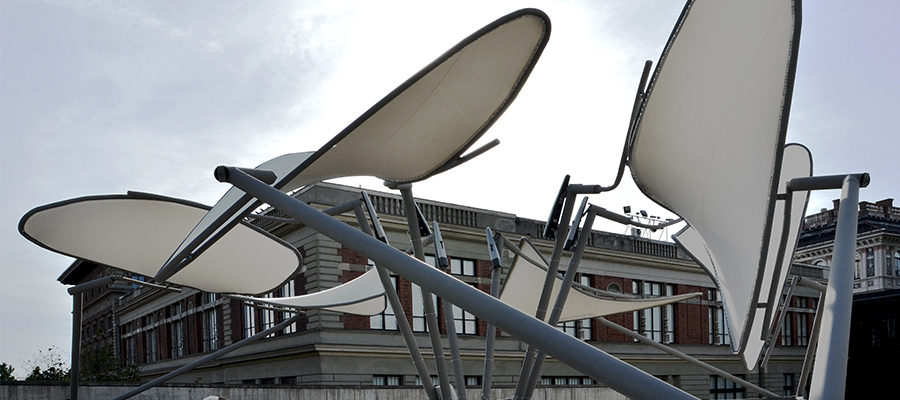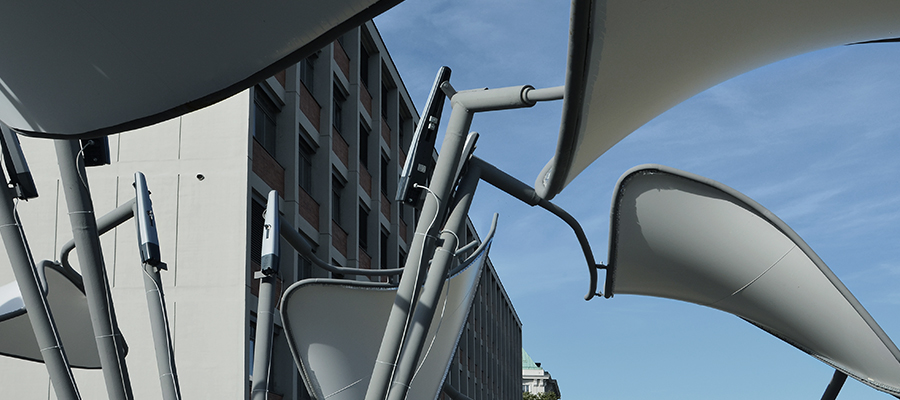 project description

During the last phase of one-year project cycle the studio engaged for the first time the practical realization of kinetic prototypes developed by students in a scale 1:1. During this phase students worked in groups on the realization of the individual, correlated subsystems of the pavilion. Rhythm, animation, motorization and activation, sensors and lighting were added as active components in the interaction between the individual elements and have incorporated in the existing model.
structure

The initial design consists from 6 elastic fabric (foil-textile) membranes and each one is connected into two rotation axes. Each axis is bended in a particular way so only by simple rotation the membrane can stretch itself. Each rotation axis is turned independently by a separate motor.
The steel construction consists of steel beams (IPE 240 and 140) forming the base foundation. Steel plates are bolted on the steel beams and 114.3 x 6.3 mm thick steel pipes are welded on the top of the plates. They support the rotating arms of the membranes and align them to their virtual rotation axis.
Data
Client:
University of Applied Arts Vienna
Architect:
Studio Hadid, Universität für angewandte Kunst
Completion: 2015

Height: 5 m | Width: 12.8 m
Service:
Structural engineering