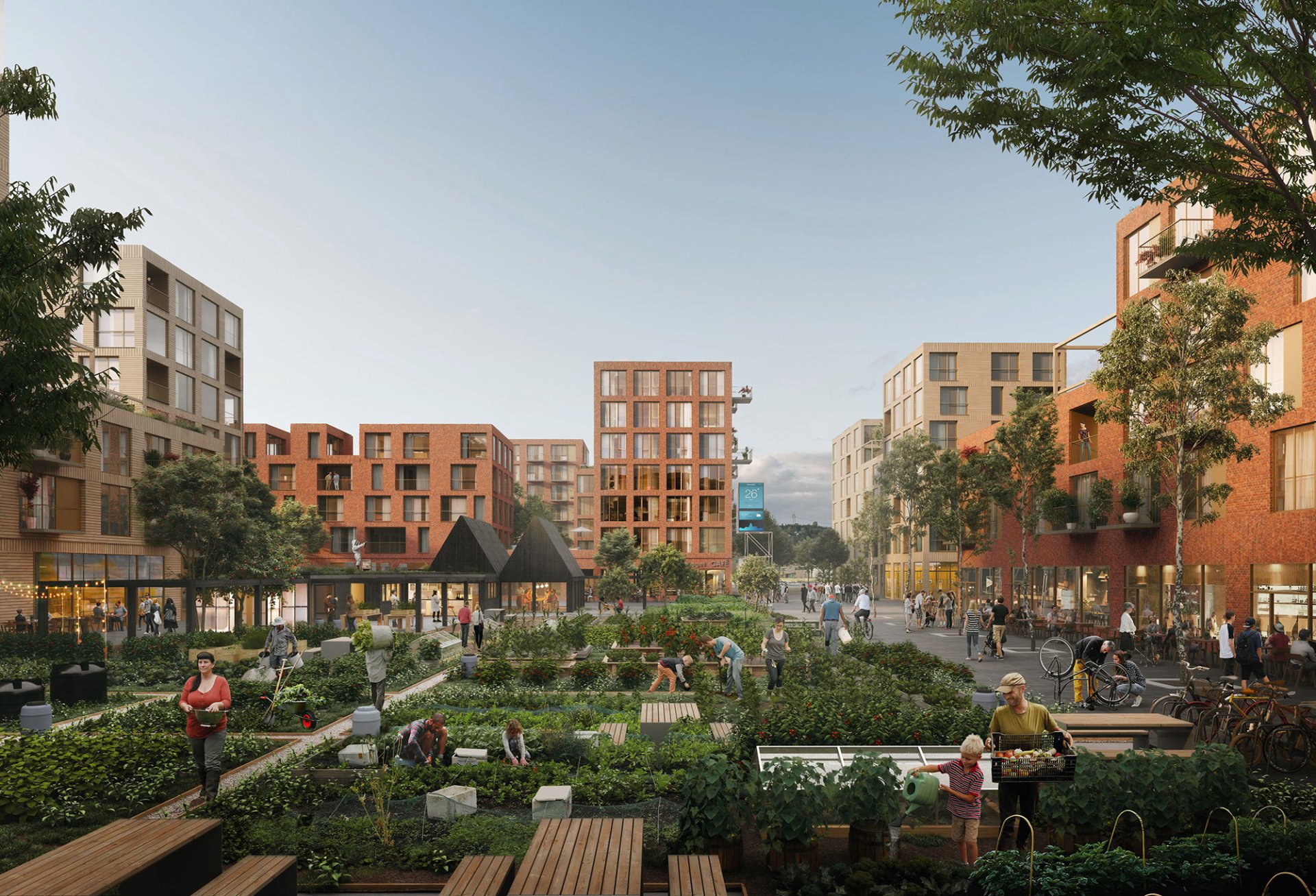 ©Dyrvik arkitekter/Transborder Studio/SLA/Bollinger+Grohmann/Tegmark/OBOS
©Dyrvik arkitekter/Transborder Studio/SLA/Bollinger+Grohmann/Tegmark/OBOS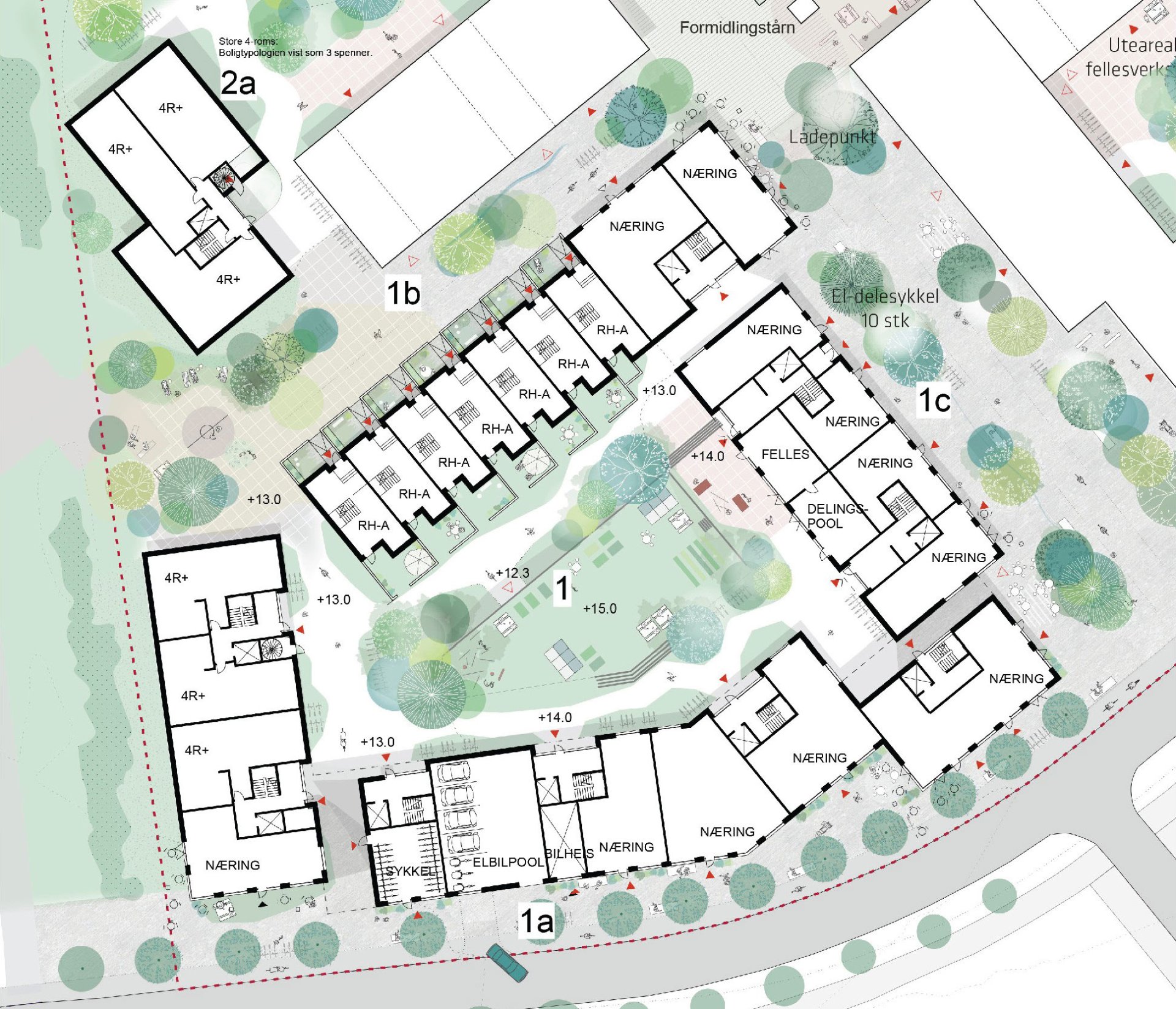 ©Dyrvik arkitekter/Transborder Studio/SLA/Bollinger+Grohmann/Tegmark/OBOS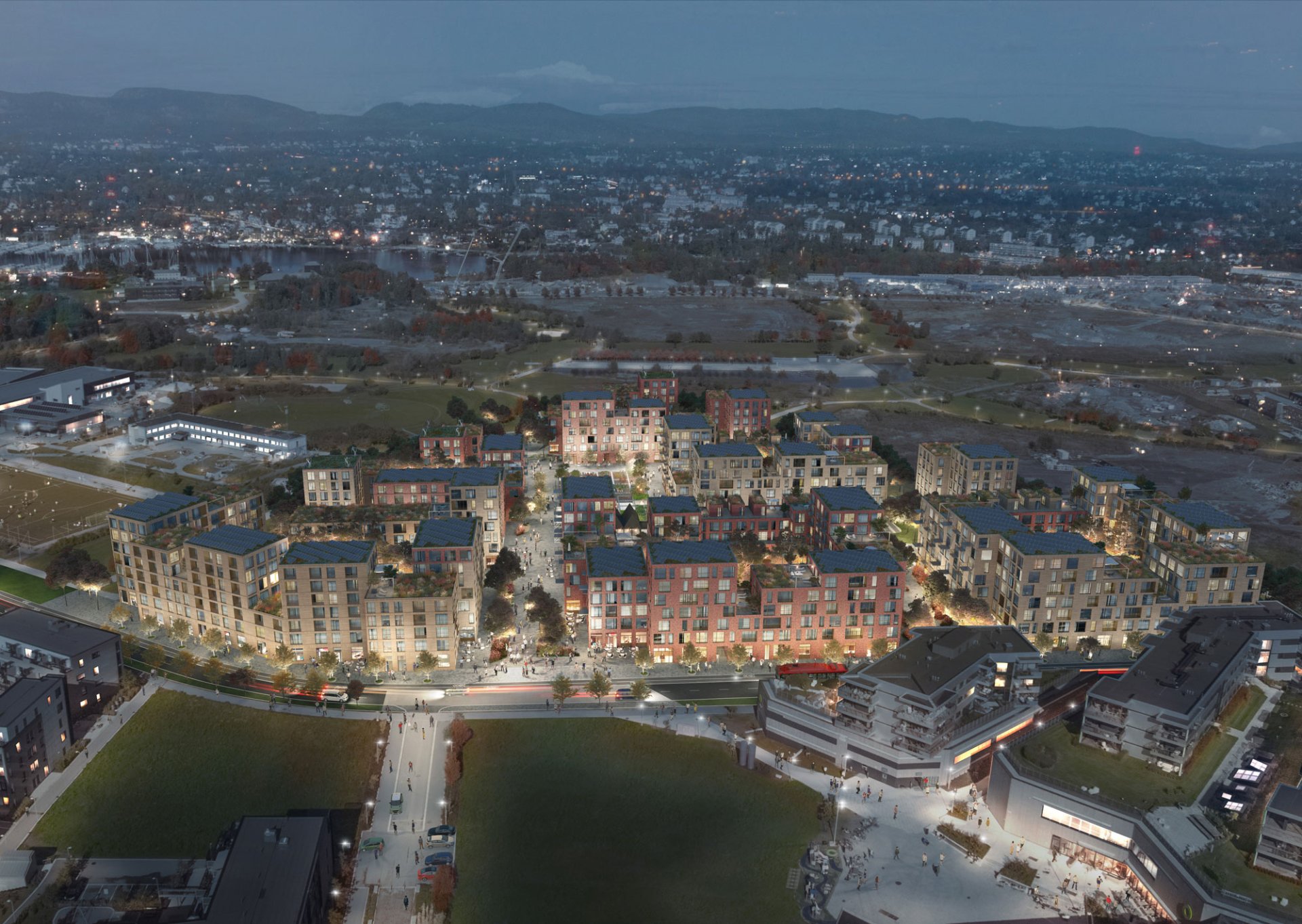 ©Dyrvik arkitekter/Transborder Studio/SLA/Bollinger+Grohmann/Tegmark/OBOS
project description

The urban Fornebu is currently designed and CO2 emissions will be reduced by up to 50 percent. The main foci of the development are not only climatic and environmental aspects in the construction industry but also green mobility, urbanity, cultivation, energy efficiency, smart house technology, community solutions and sharing economies.
Together with the whole design team, Bollinger+Grohmann will be responsible for the subarea of OBOS Fornebu. The area will be a showcase for future-oriented urban development focusing on transport, energy and material use. The building is a © FutureBuilt project. The complex is approximately 37,000 m² big and the project once realised will consist of 65,000 m² residential space and up to 5,000 m² of commercial and business areas at street level. OBOS has very ambitious plans for this area.

The gravity structure of the four towers was constructed using cast-in-place concrete, the core walls were built in climbing method. Bubble-deck slabs (biaxial hollow deck slabs) allow for large column-free spaces. The lateral system of all four buildings is based on an innovative concept: In addition to the core walls, a friction plate between the buildings with the superimposed load of the green area on top in combination with inclined piles stabilize/brace the high-rise towers.

Data
Client:
Obos Fornebu AS
Architect:
Dyrvik Arkitekter
Transborder Studio
Competition: 1st prize (2017)
Start of planning: 2017

In collaboration with: SLA Norge (Landskabsarkitekter), Futurebuilt
Service:
Structural engineering, Sustainable building
Consultancy Structural Engineering and materials