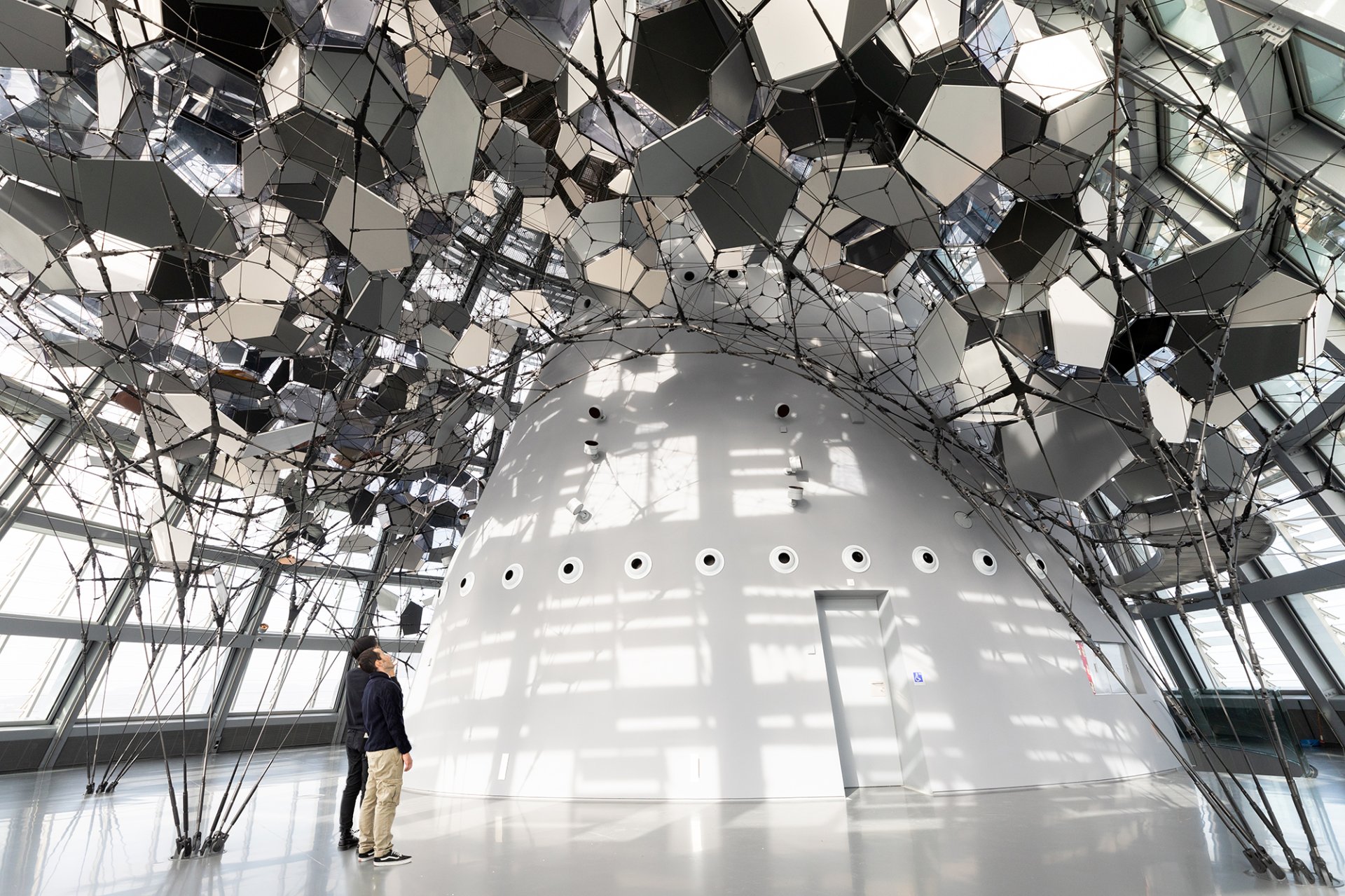 © Tomás Saraceno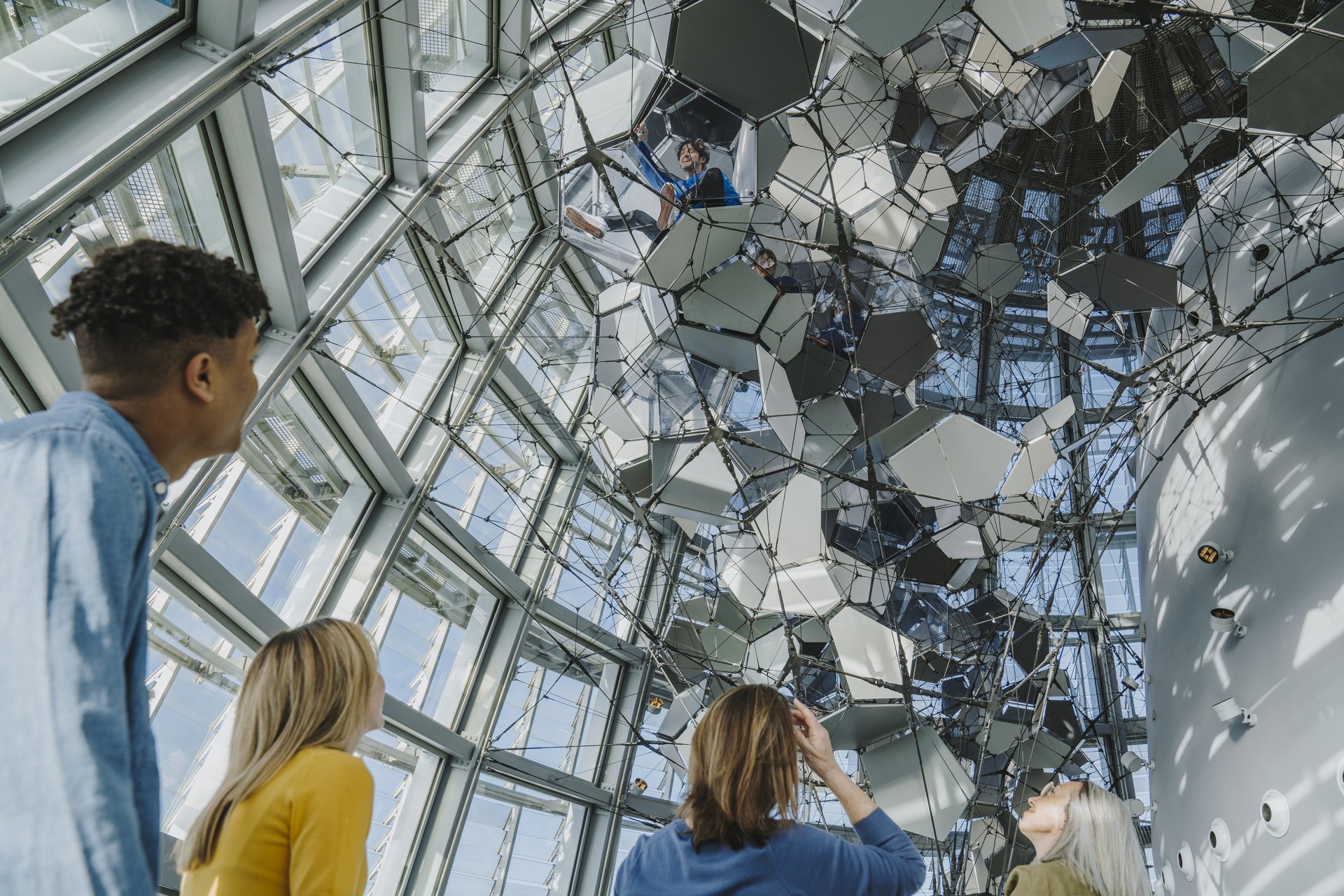 © Tomás Saraceno
© Tomás Saraceno
project description

The Artwork of Studio Tomás Saraceno GmbH opened its doors before summer 2022.
Suspended at a height of over 130 metres in the dome of Torre Glòries, is 'Cloud.Cities' Barcelona, an interactive artwork that transforms the observation deck into a suspended sculpture that floats above the city.

A web of 6 kilometres of tensioned cables connected by 5000 nodes, like droplets of water condensing along the strands of a three-dimensional spider's web, challenges the morphology of public space and introduces geometries of togetherness to create unexpected encounters. At the same time, the public gets to see the city of Barcelona from a fresh new perspective.
Data
Client:
Mediapro Barcelona
Architect:
Tomás Saraceno
Planning: 2019–2022

Service:
Structural engineering