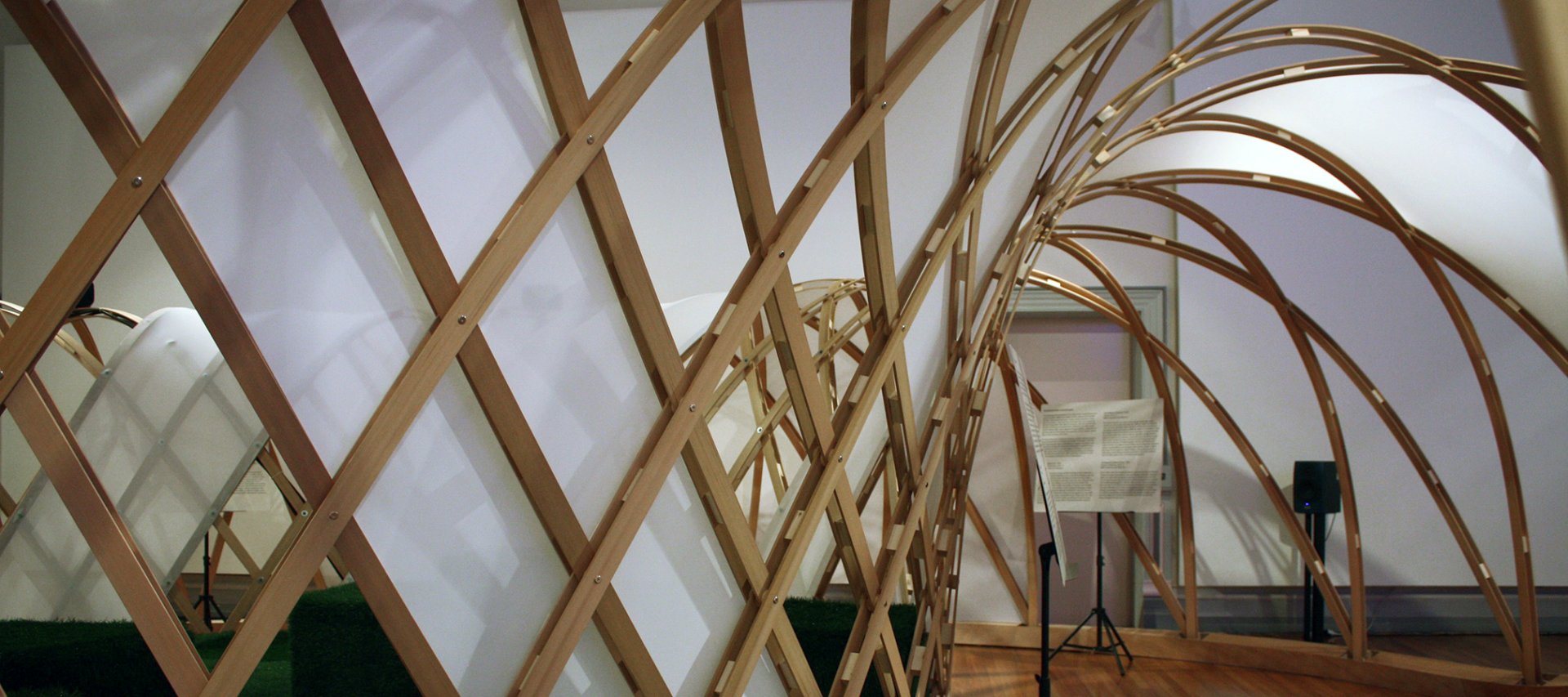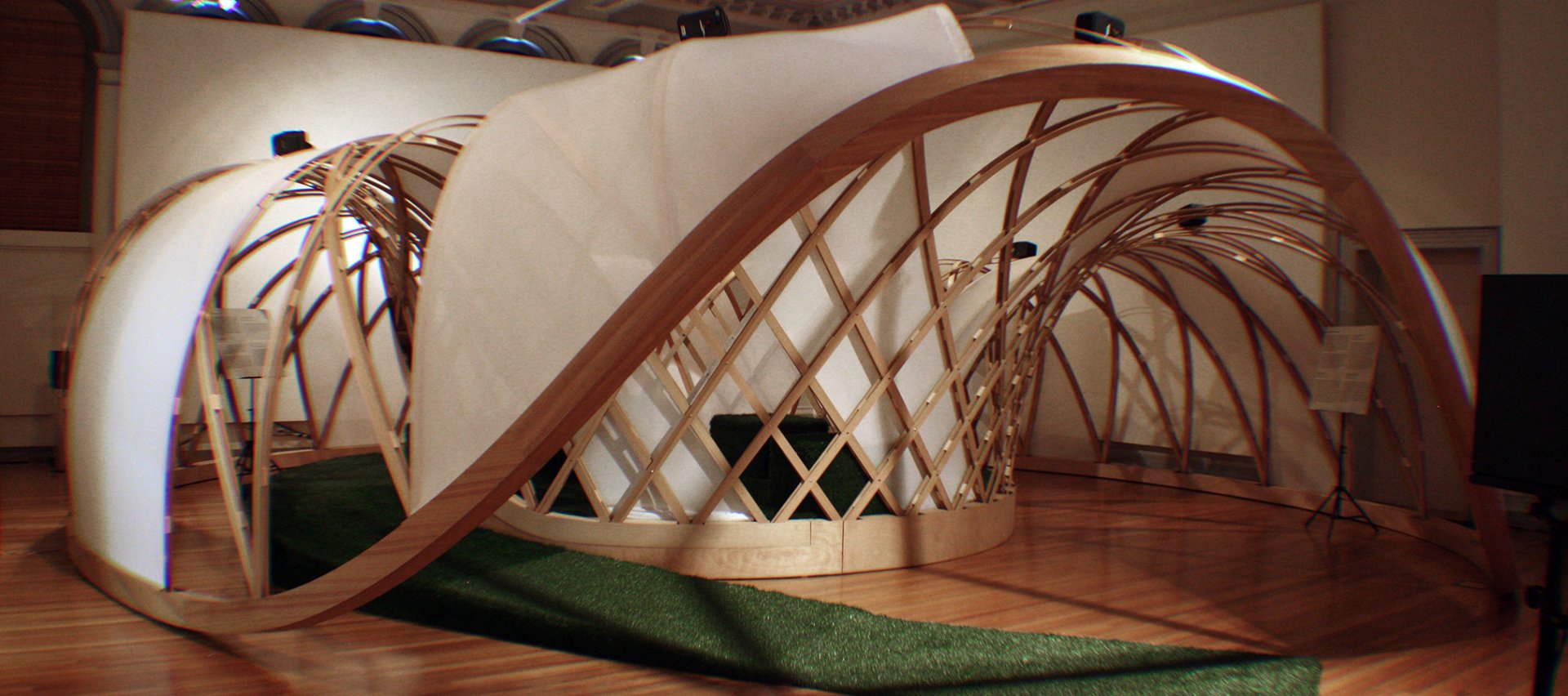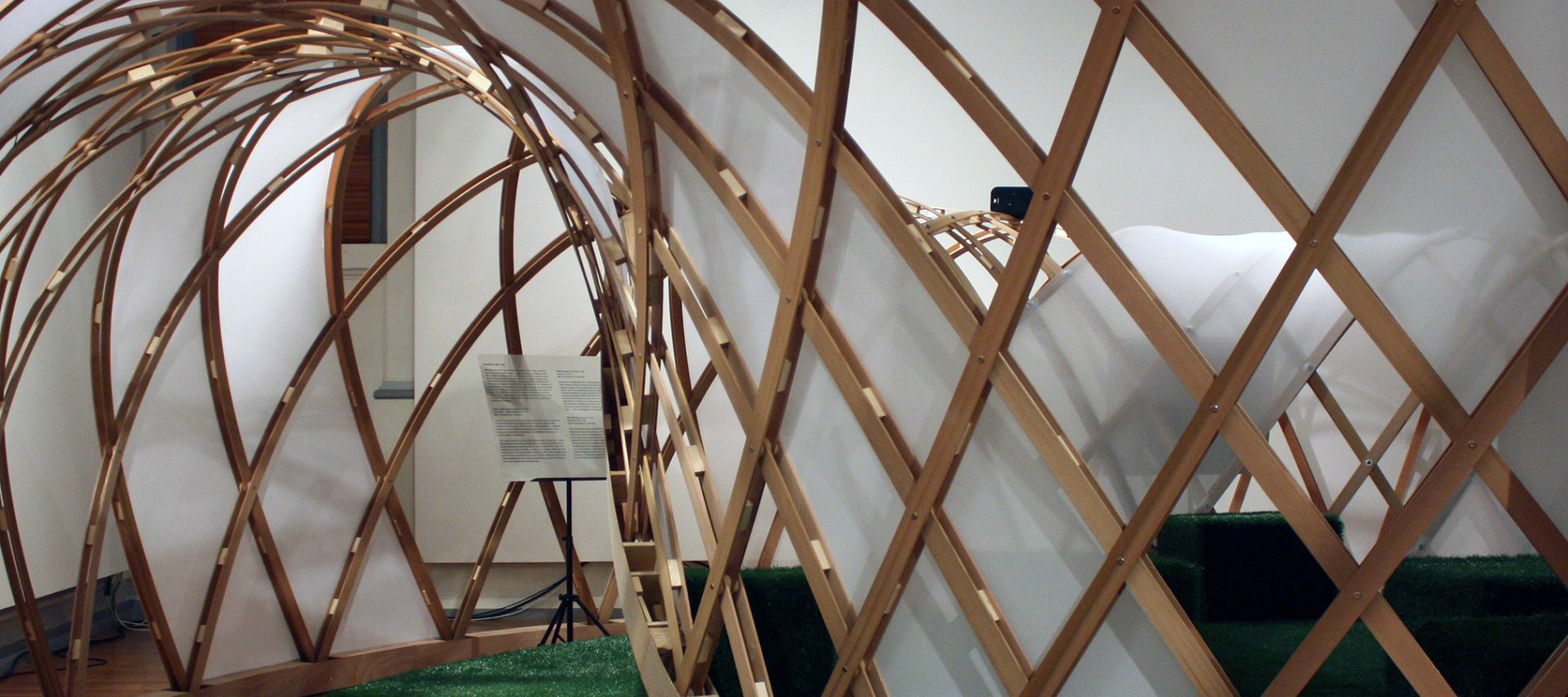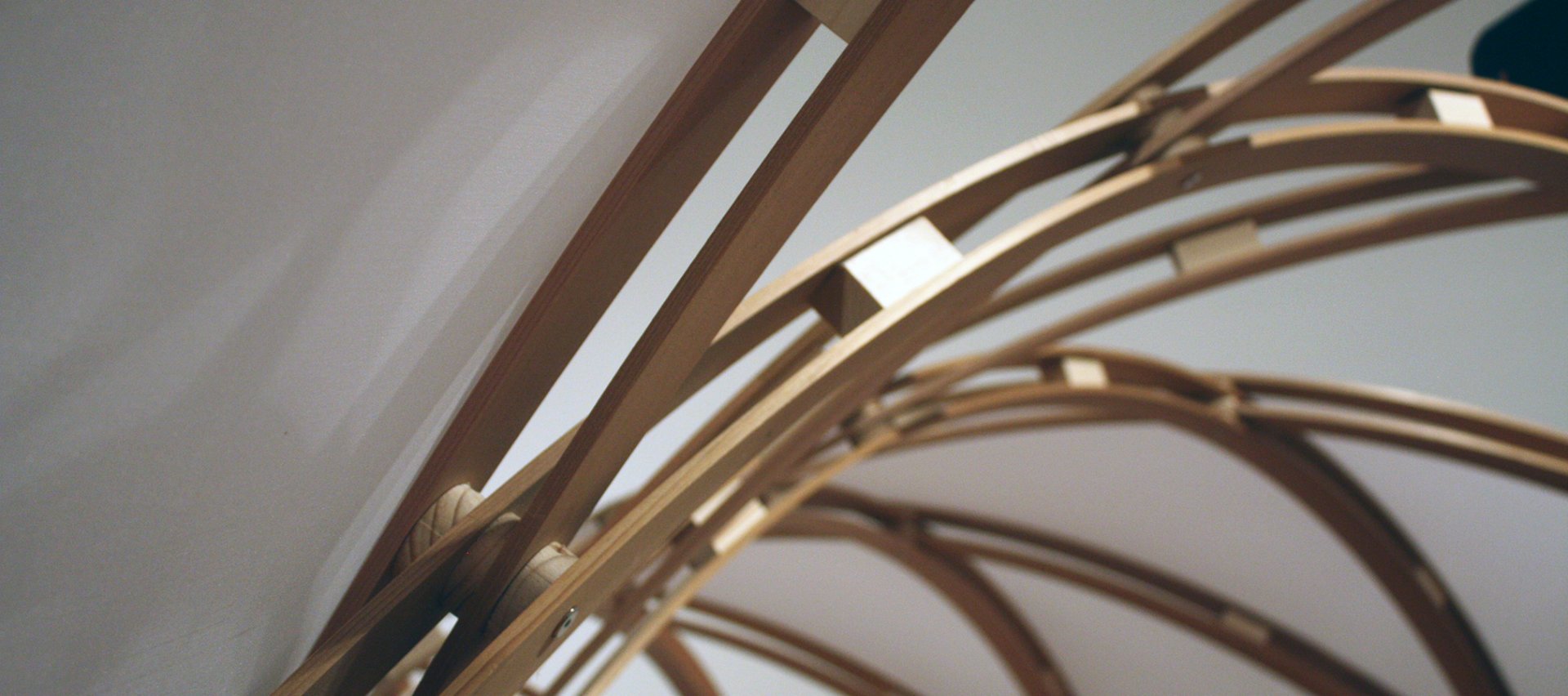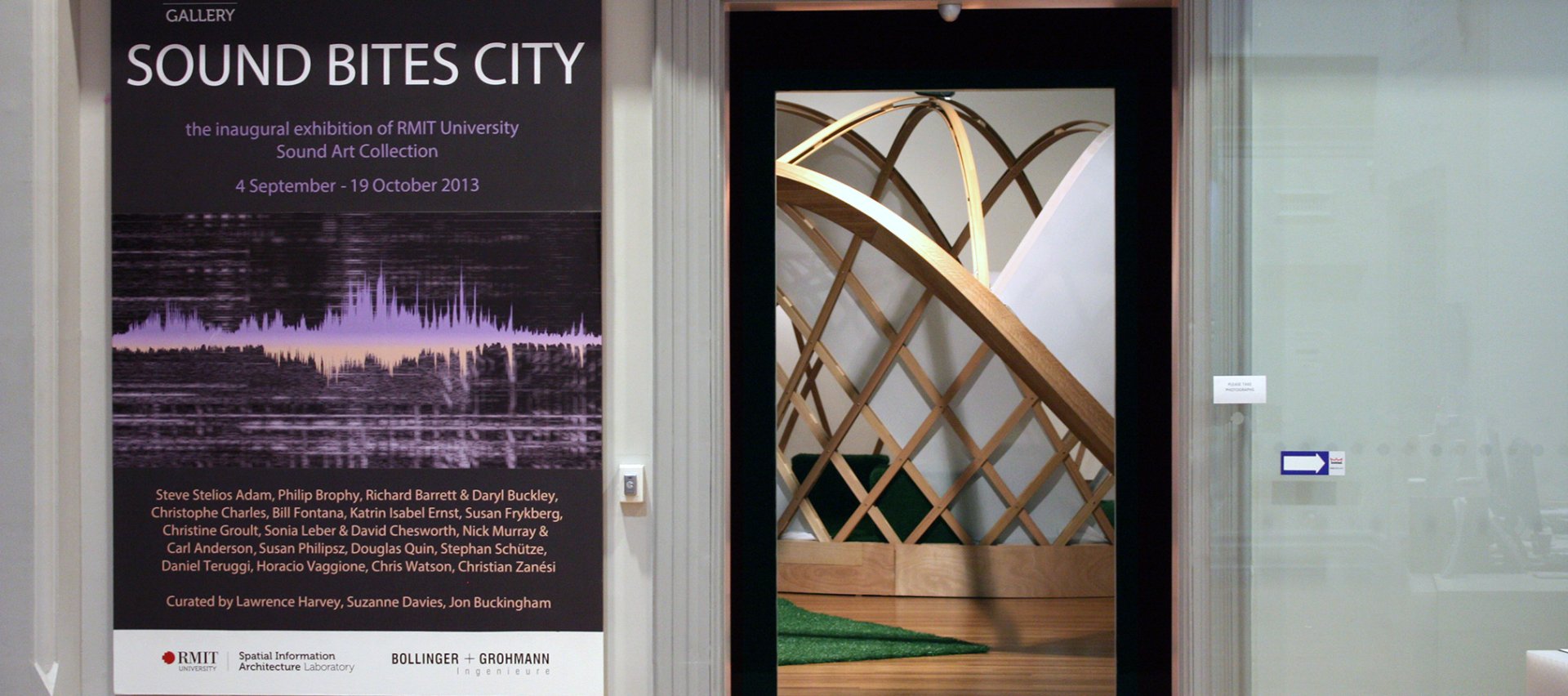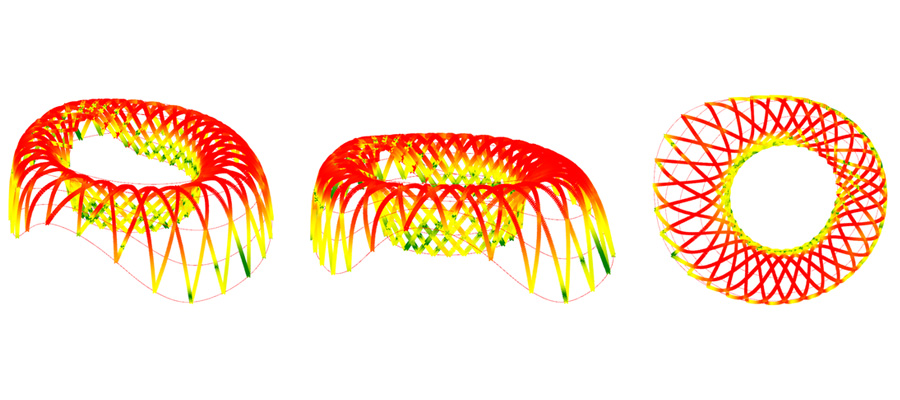 project description

The Sound Bites City exhibition was the inaugural presentation of a major collective of sound art works. A timber grid-shell was developed to provide a performance space in which the audience can move between individual listening stations and displays to experience the art work via a 24 channel audio speaker system.
The torus like timber structure provides a radial grid to set out speakers equidistant from the centre of the performance space.
structure

KARAMBA was utilized as a design tool in the early design process and as a linkage between the architects design platform and the engineers structural analyses tools.
The project was developed and carried out within a time frame of six weeks.
Data
Client:
RMIT Gallery - RMIT University
Architect:
John Cherry
Nick Williams
Completion: 2013