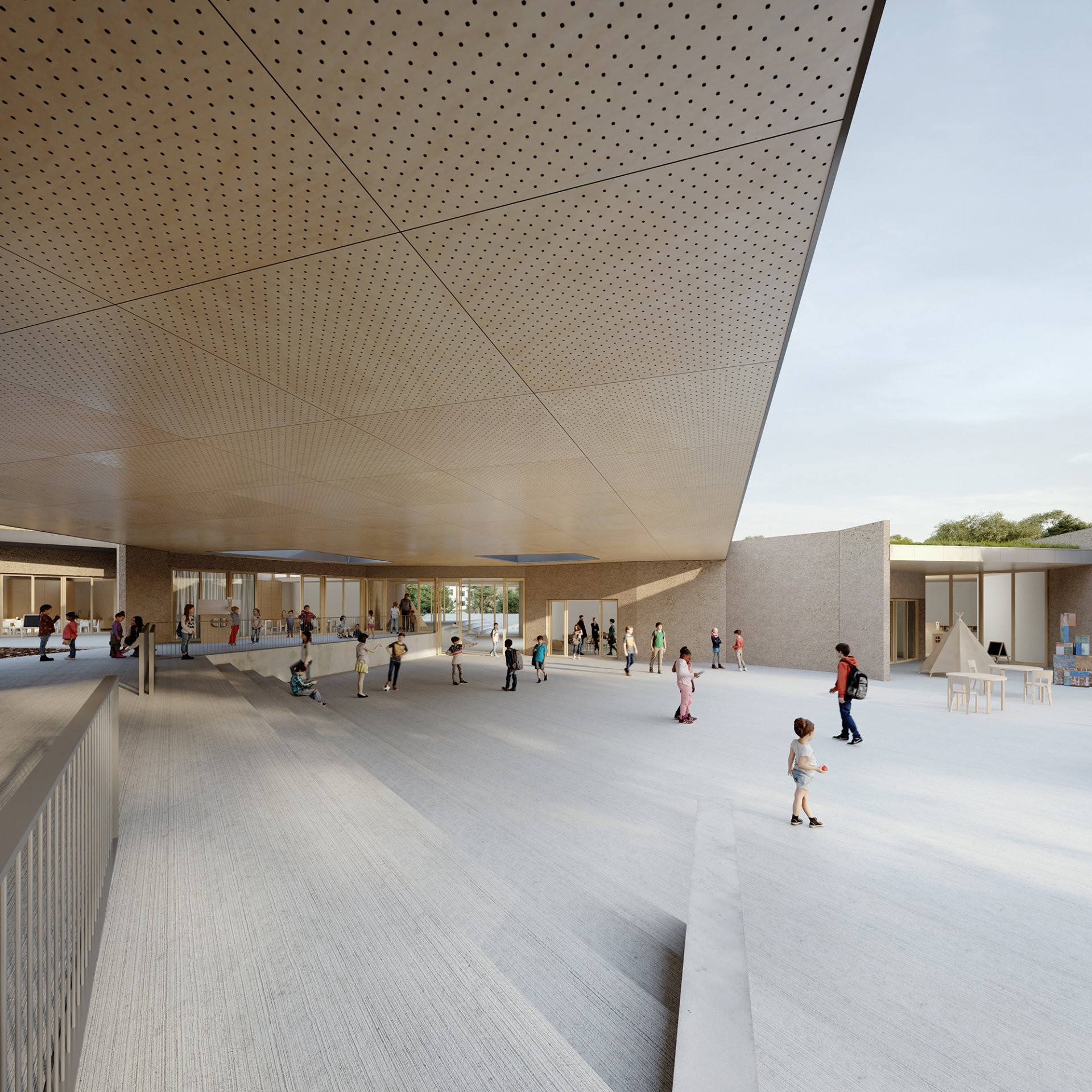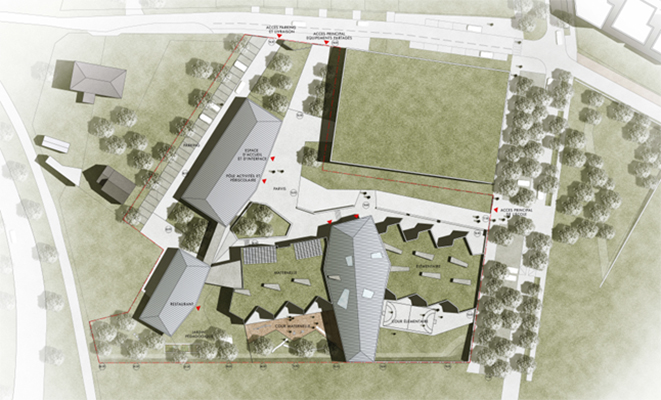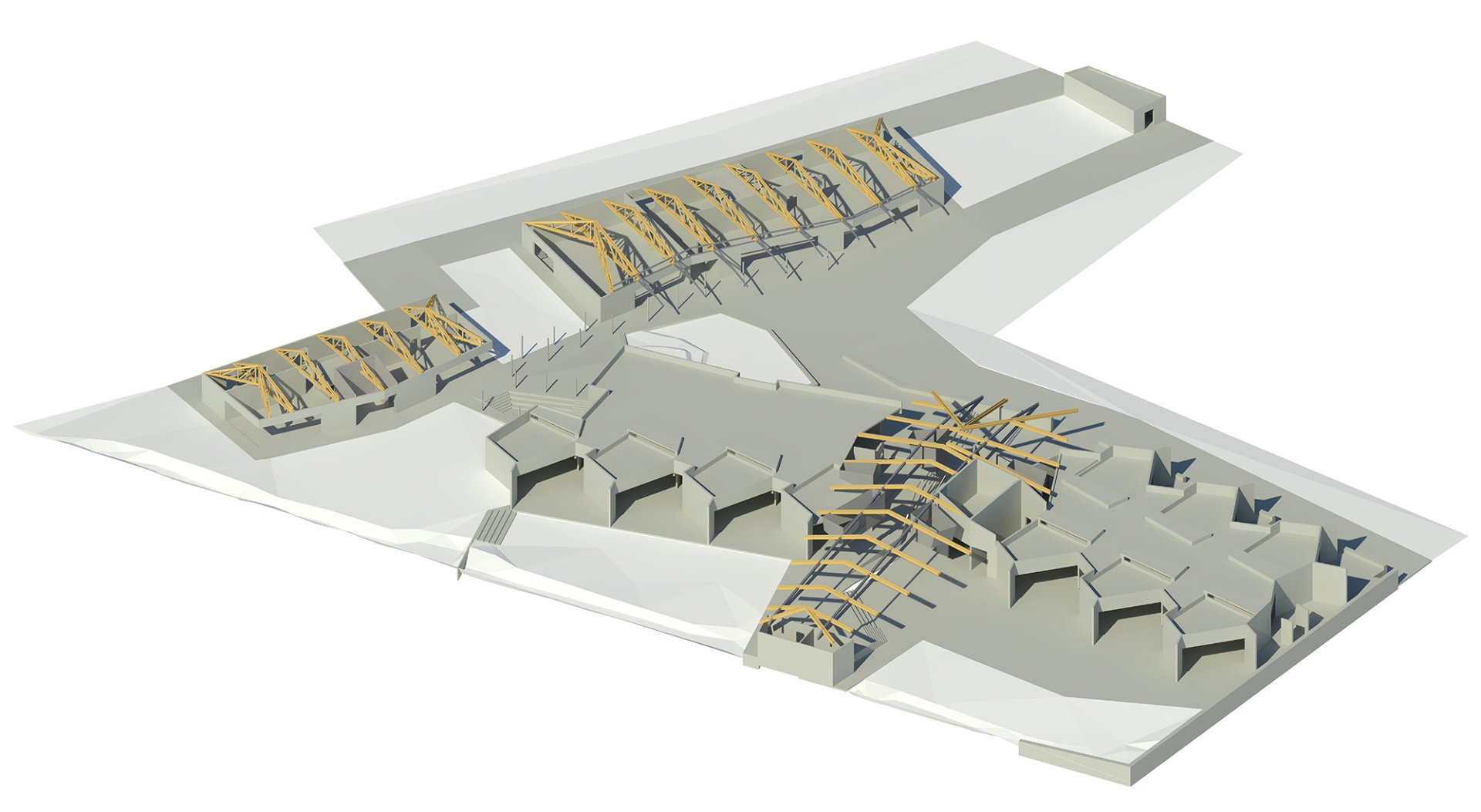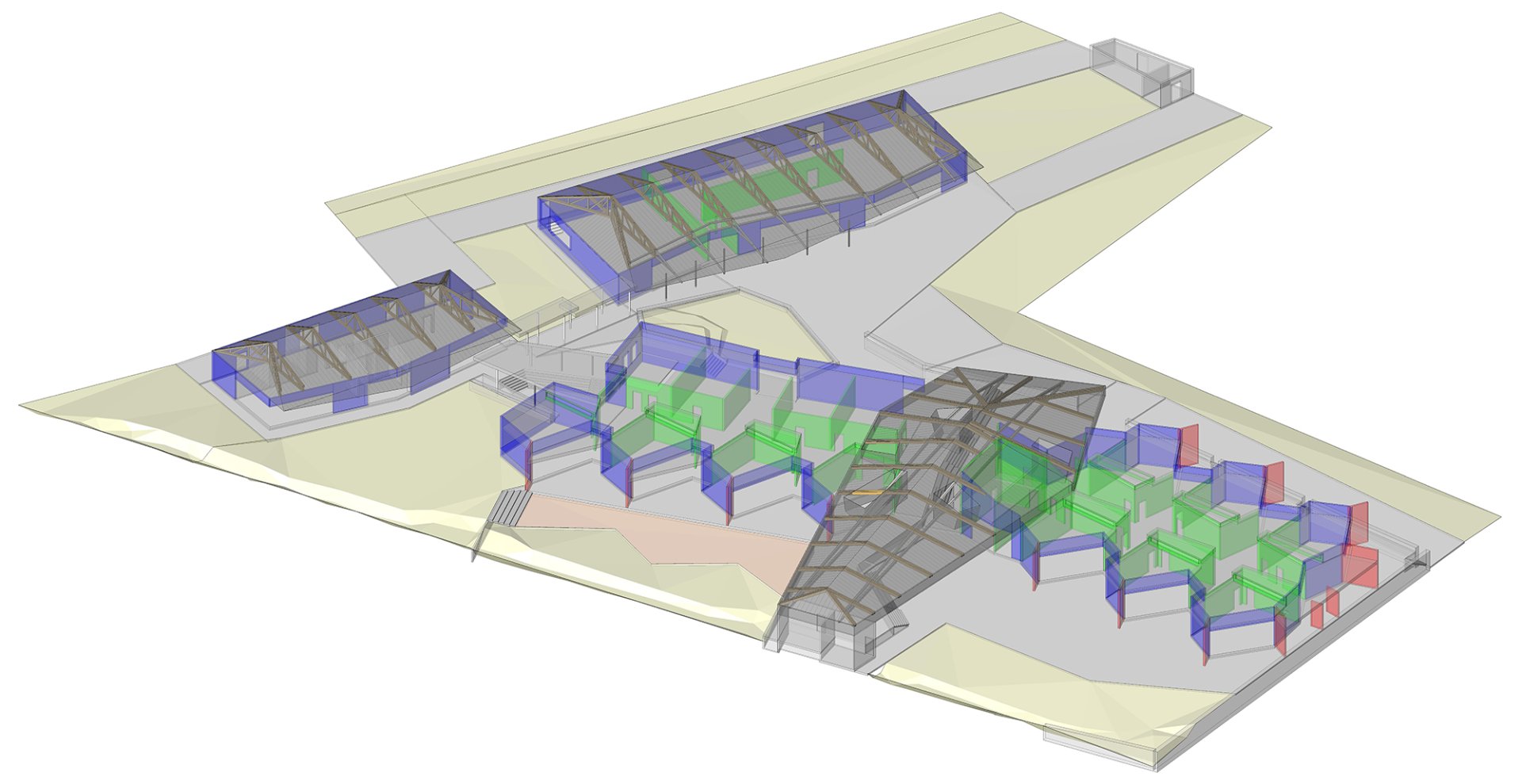 project description

The new school complex Les Belles Vues located on the ZAC (a public urban development project) of Les Belles Vues in Arpajon, France, plans to build a set of three buildings composed solely of a ground floor level that blends into nature and form a progressive and porous urban development boundary.
The program of the school is distributed in the three buildings: the reception areas and the after-school activity center are located in the north of the site, the school restaurant in the west and the kindergarten and elementary school in the south of the plot.
structure

The shared spaces, the recreation center, the restaurant, the courtyard and the school complex's lobby are covered with large zinc-coated glued-laminated timber roofing. The facades are made of tinted concrete and then sandblasted after casting. The interior walls are made of concrete blocks.
Data
Client:
SORGEM
Architect:
SAM architecture
Start of planning: 2018
Expected completion: 2022

Service:
Structural engineering
Related Links

more projects referring to:
> Timber