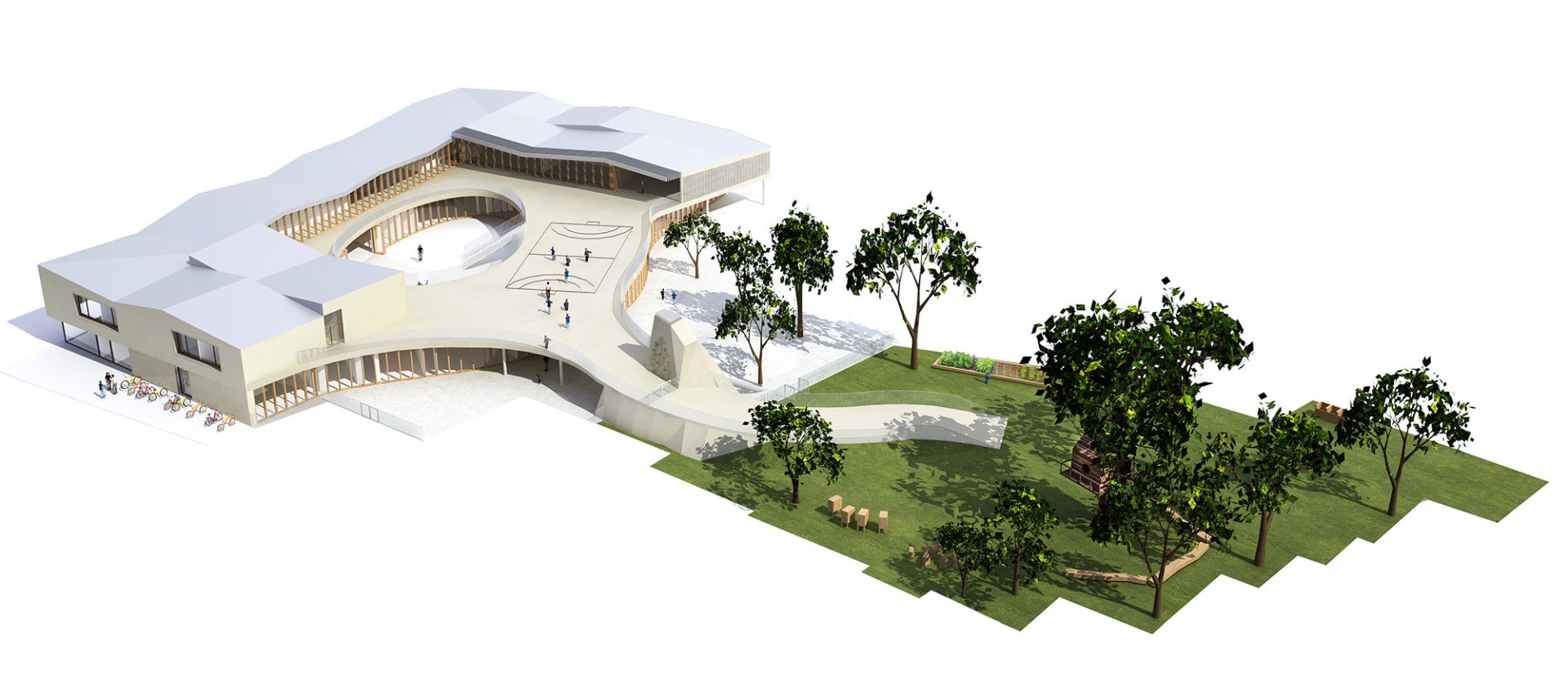 © SAM architecture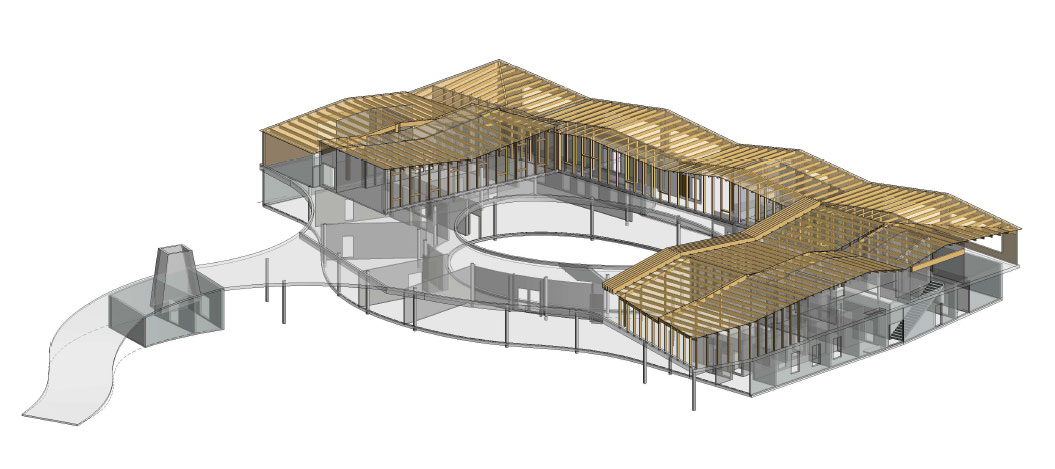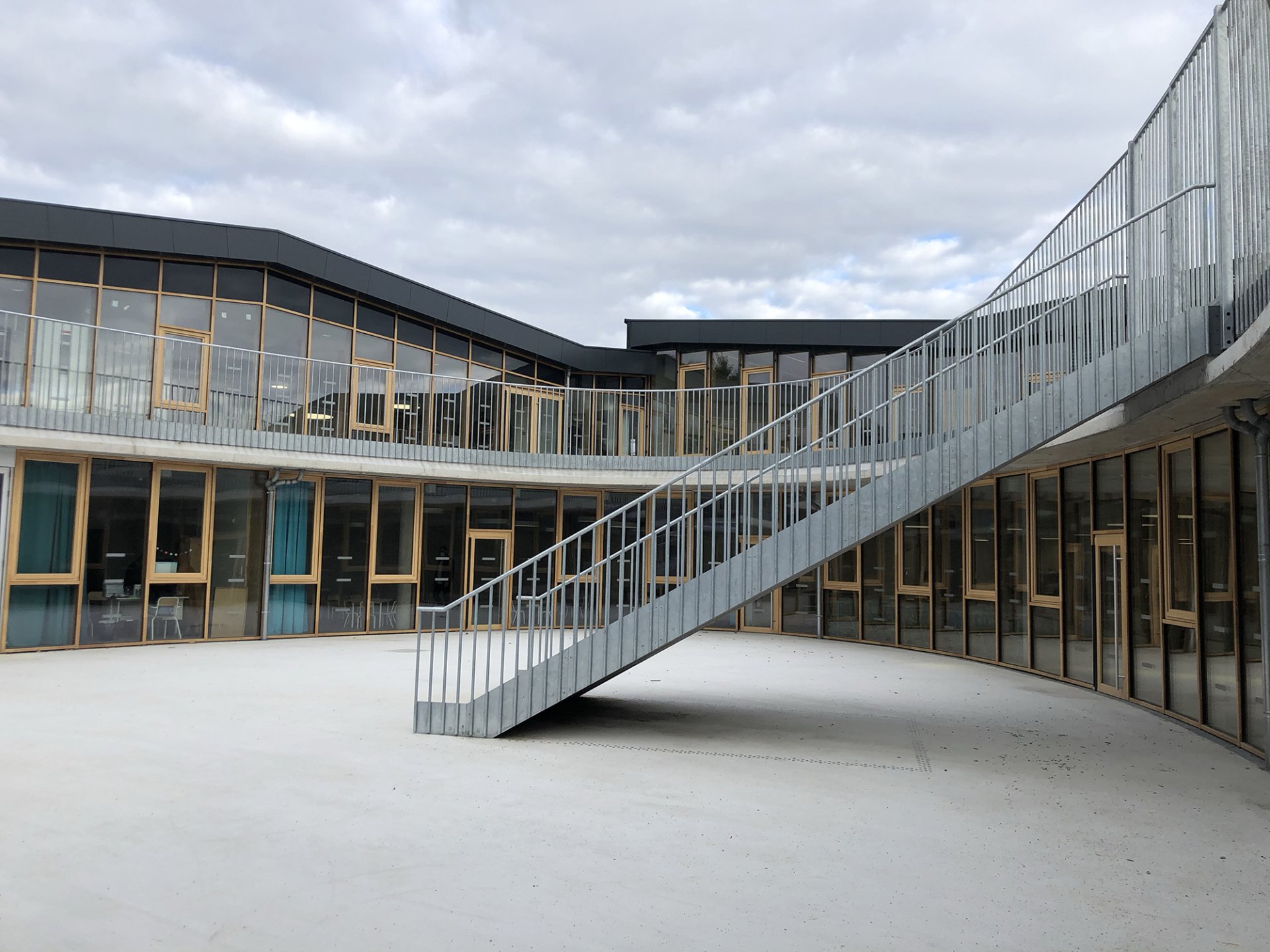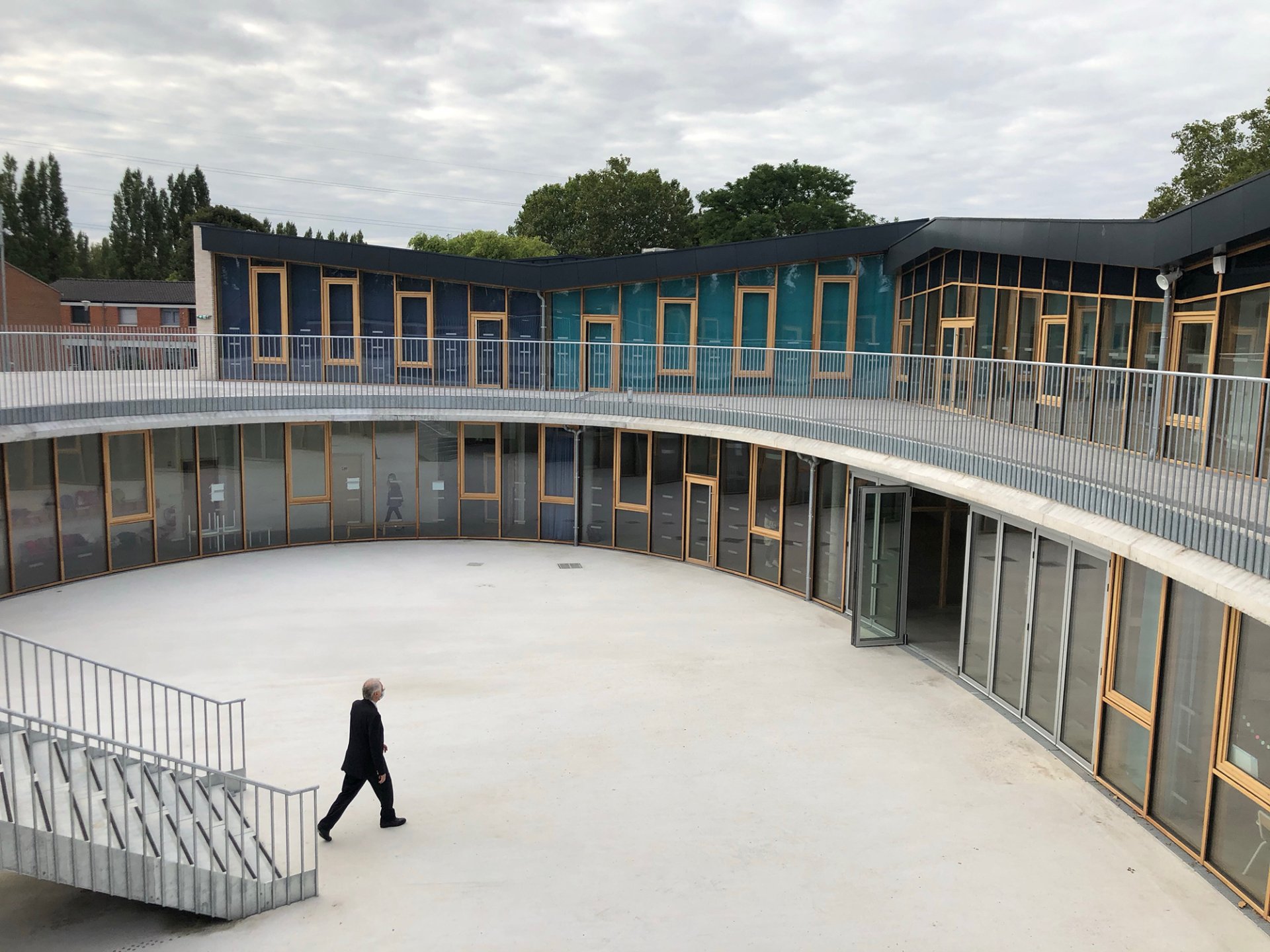 project description

The project consists of the construction of a two-storey school building without a basement (elementary school, recreation center, after-school center, library, ...), as well as a ramp leading down from the first floor to the public garden located in the heart of the area.
On one side, the urban brick facade provides a certain intimacy to the school's functions and is part of the district's materiality. On the other hand, the landscaped facade facing the garden, is entirely composed of a glazed facade with wooden frames, protected from the sun and bad weather by the eaves of the roof.

structure

The column-slab structure contributes to the flexibility of the building by limiting the load-bearing walls. It makes it possible to change the spatial organization in a simple and economical way, both on the ground floor and upstairs. The structure is composed of a masonry base on the ground floor and a wooden construction upstairs, made of glued laminated timber posts, timber frame walls on the facade and glued laminated timber beams allowing a load of up to 10m.
Data
Client:
City of Lille
Architect:
SAM architecture
Planning: 2017–2020

Service:
Structural engineering