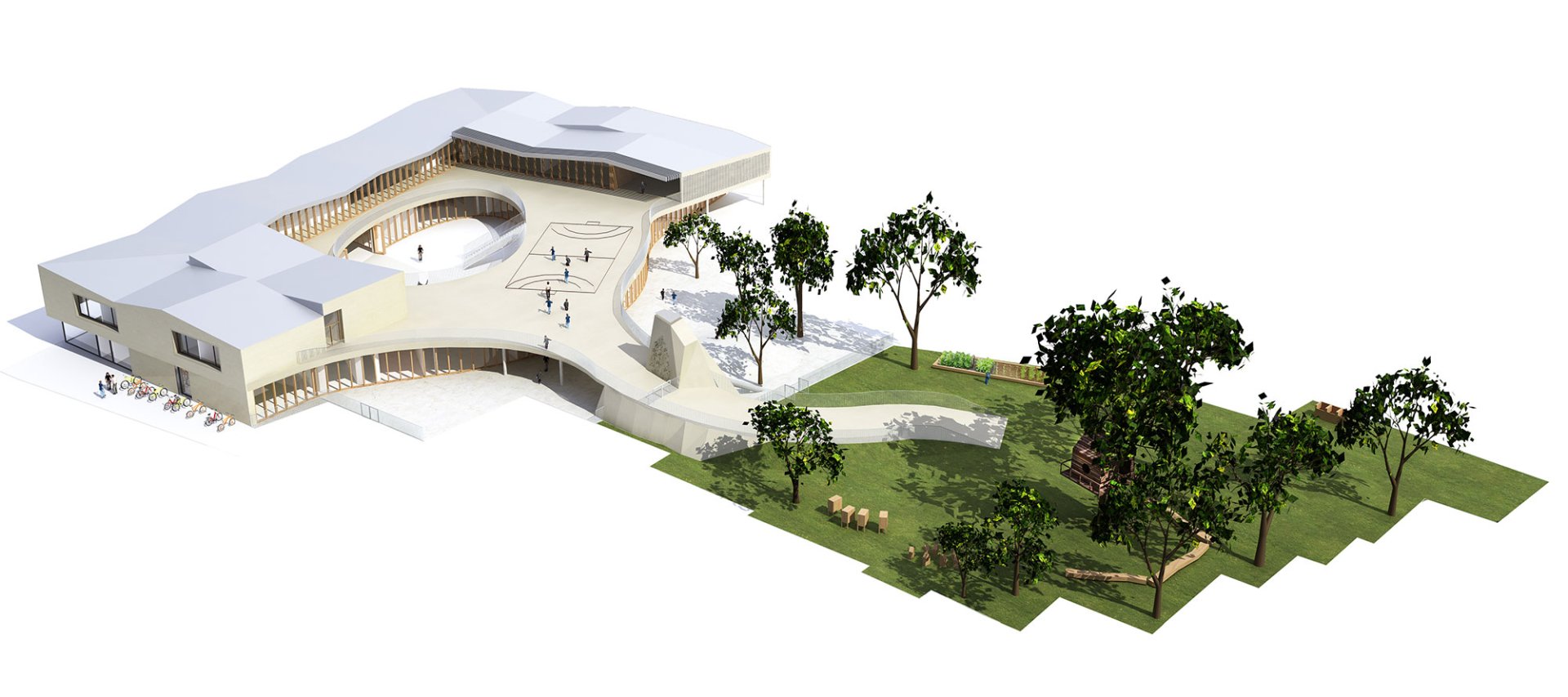 © SAM architecture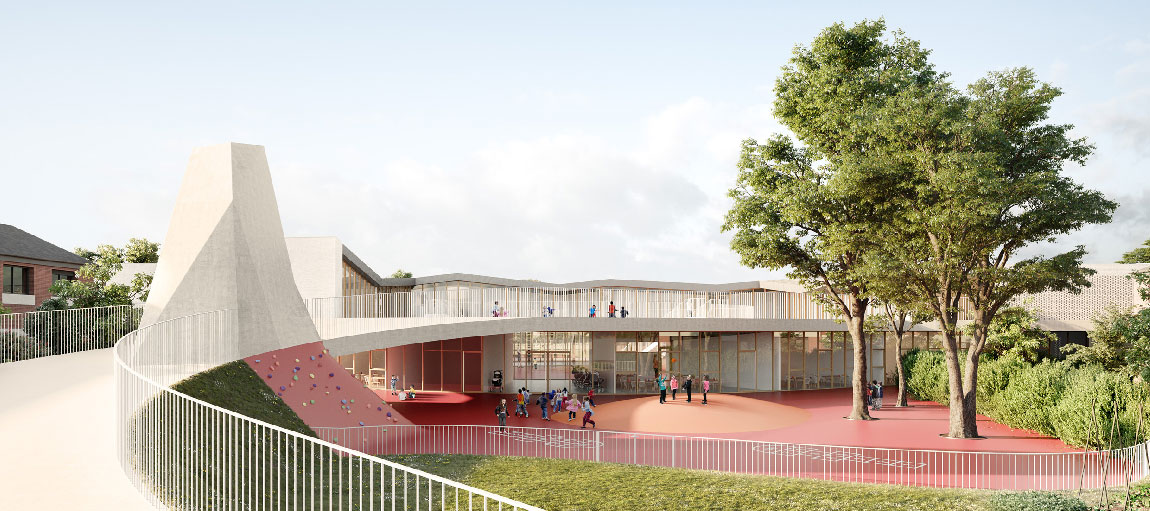 © SAM architecture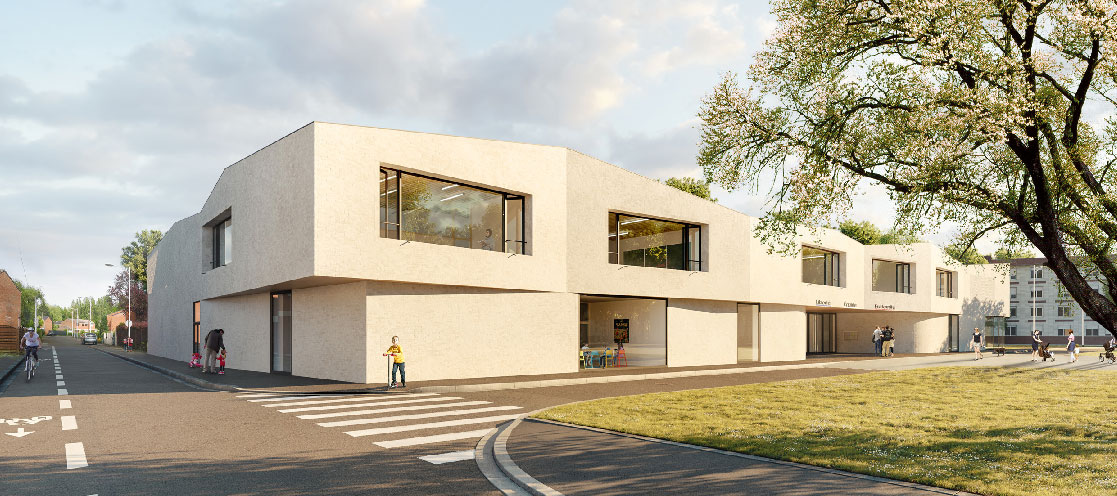 © SAM architecture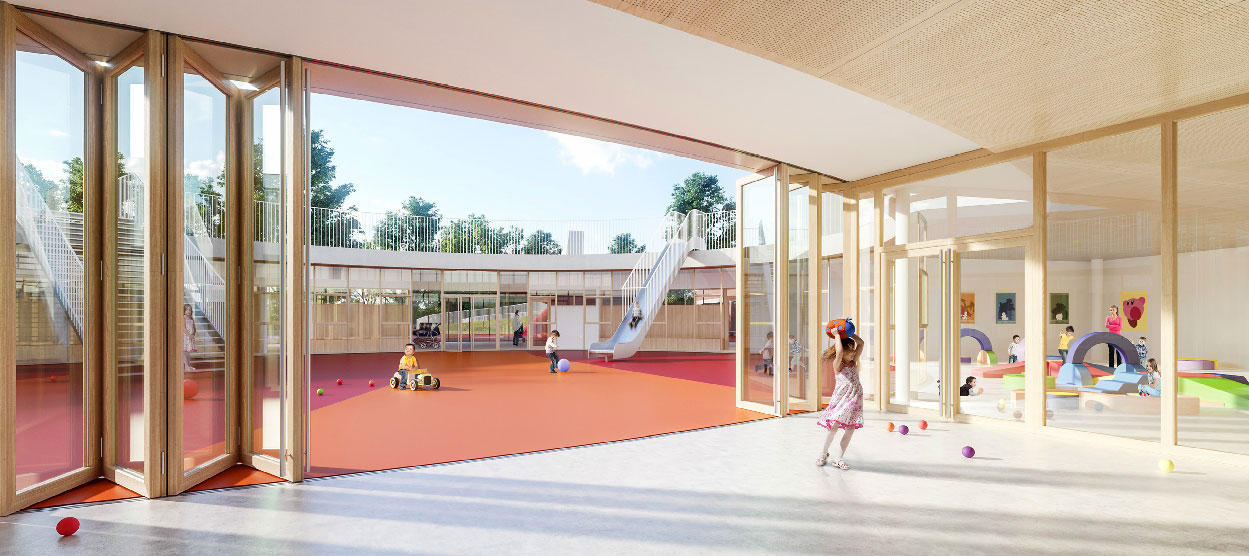 © SAM architecture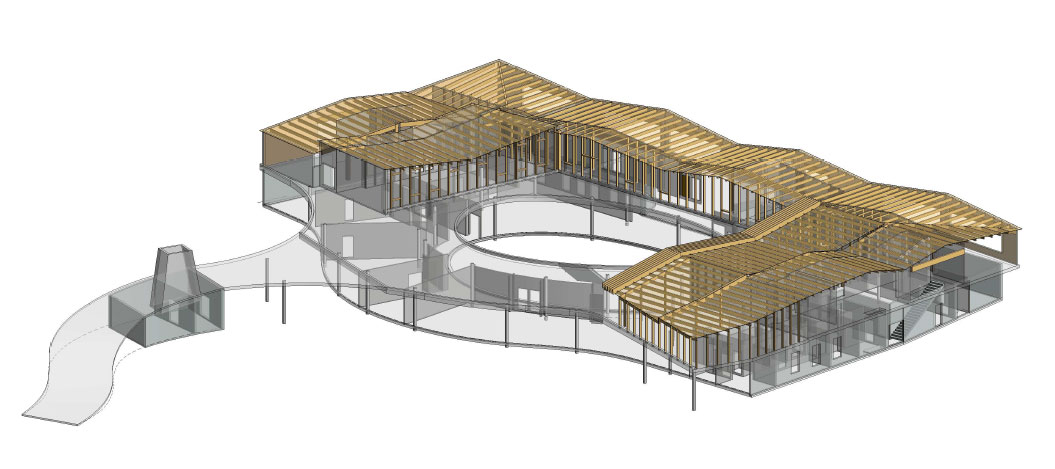 project description

The project consists of the construction of a two-storey school building without a basement (elementary school, recreation center, after-school center, library, ...), as well as a ramp leading down from the first floor to the public garden located in the heart of the area.
On one side, the urban brick facade provides a certain intimacy to the school's functions and is part of the district's materiality. On the other hand, the landscaped facade facing the garden, is entirely composed of a glazed facade with wooden frames, protected from the sun and bad weather by the eaves of the roof.

structure

The structure contributes to the flexibility of the building by limiting the load-bearing walls in favour of a column-slab structure that allows the spatial organization to evolve in a simple and economical way, both on the ground floor and on the first floor. The structure consists of a masonry base on the ground floor and a wooden structure on the first floor. The structure of the first floor consists of glued laminated wood columns and timber-framed walls in the facade. The roof slab is made of solid wood plank panels nailed in a staggered manner to each other, allowing to carry up to 10m.
Data
Client:
City of Lille
Architect:
SAM architecture
Planning: 2017–2020

Surface area: 3,137 m² | Construction costs: 6,4M Euro HT
Service:
Structural engineering