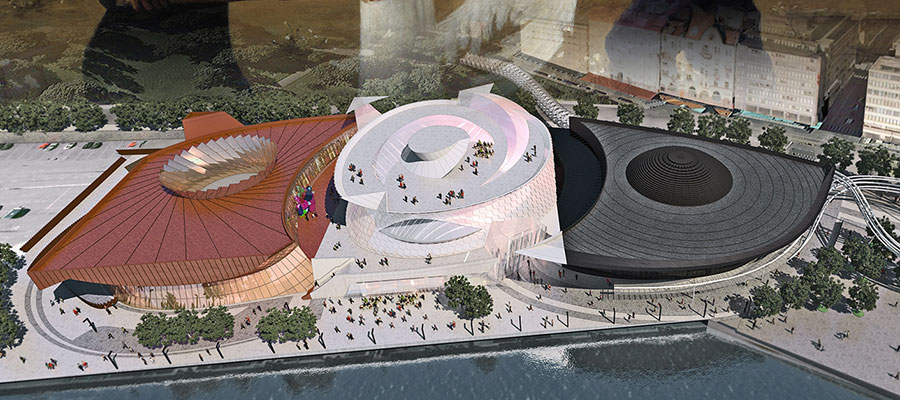 © Lee Lambrou, Hannah Moriarty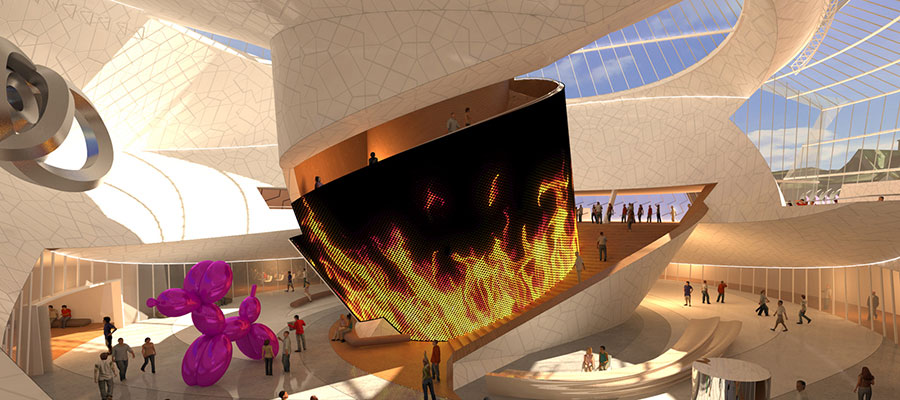 © Lee Lambrou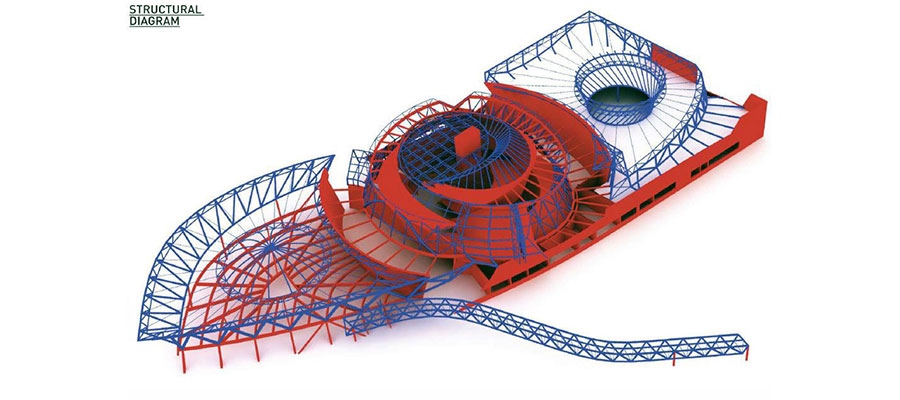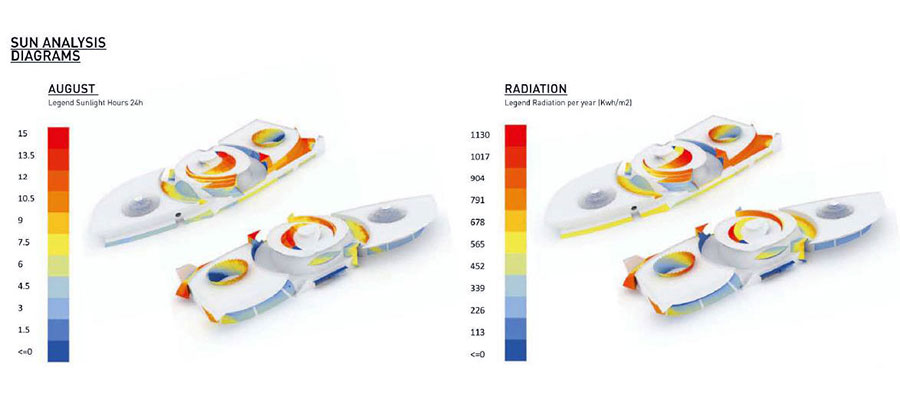 project description

ARM Architecture and Bollinger+Grohmann teamed up to submit a design for the Guggenheim Helsinki Design Competition in 2014. The famous finish painting "The Wounded Angle" (1903) by painter Hugo Simberg was the source of inspiration for the design process. Three distinct buildings: one brown, one white and one black comprise the proposal for the new Guggenheim Museum. The building gives the site a new identity and reflects with the different materials (Carbonized timber, Cor Ten, Glas and Corian) the cultural influences of a finish design culture.
structure

The structural concept follows the proposed design directly and plays with the different shapes, transferring them wherever possible into form-active-structures. We've chosen different construction material for each element dependant from the final surface and structural behaviour. While the roof structures are planned as lightweight tensile elements, the opaque areas beginning with ground floor are designed in reinforced concrete. In the generously glazed façade areas steel structures combine loadbearing functions for the building and the façade itself.
façade

A focus was also directed on the field of regenerative energies. The roof area is central point for that issue. There are photovoltaic modules placed, furthermore is the roof construction build up used a sand filter for rainwater. Nearly the whole usage of water for toilets etc. can be served from that system. A central element for the energy efficiency is the heat storage system. This can store the heat energy during the summertime and can provide it during the winter months.
For the summer time it is planned to use the seawater as cooling device. At least the geometry of the building provides a high efficient self-shading of the glass façades.
Data
Client:
Solomon R. Guggenheim Foundation, Helsinki, Finland
Architect:
ARM – Ashton Raggatt McDougall, Melbourne, Australia
Competition: (2014)