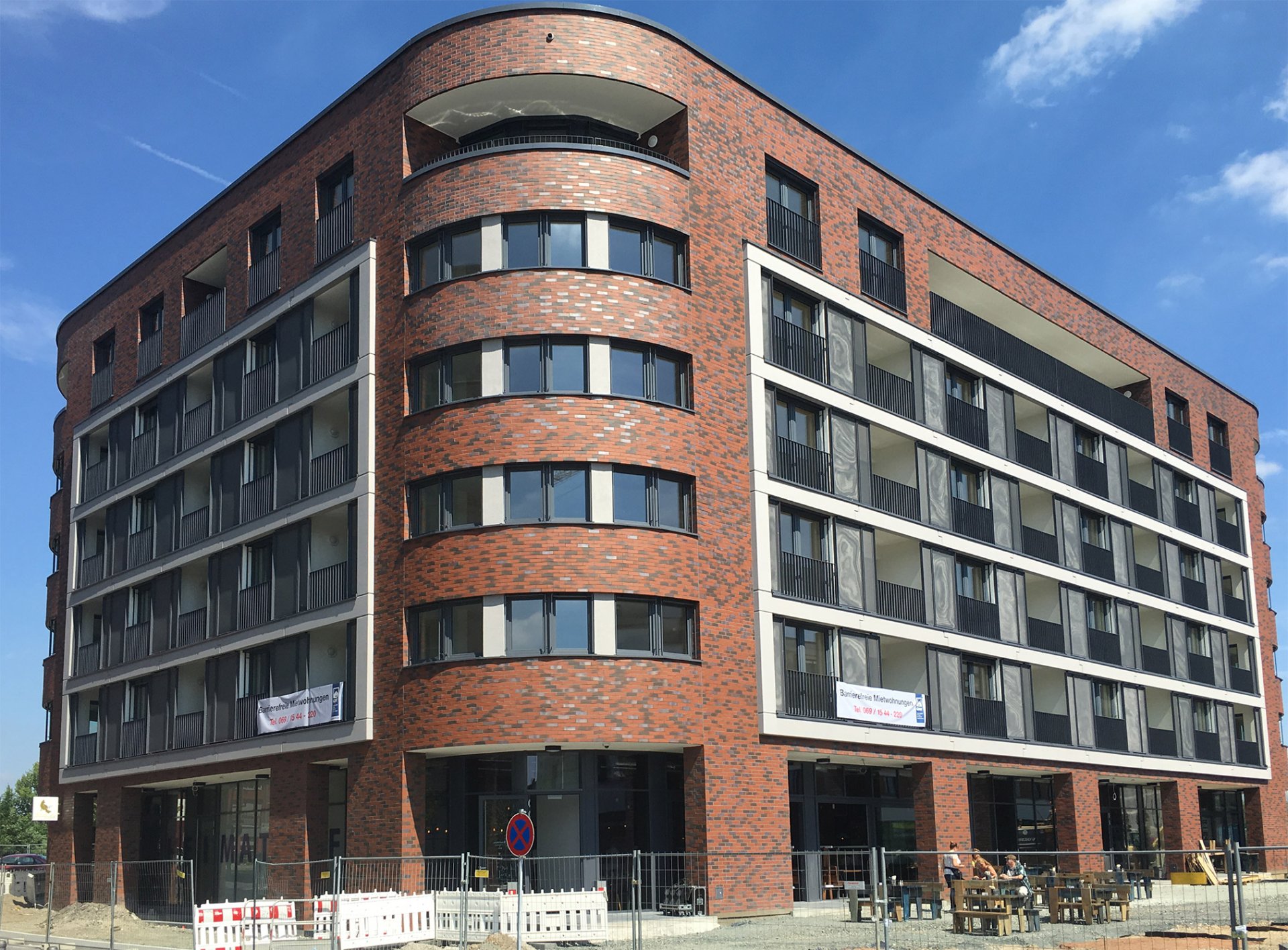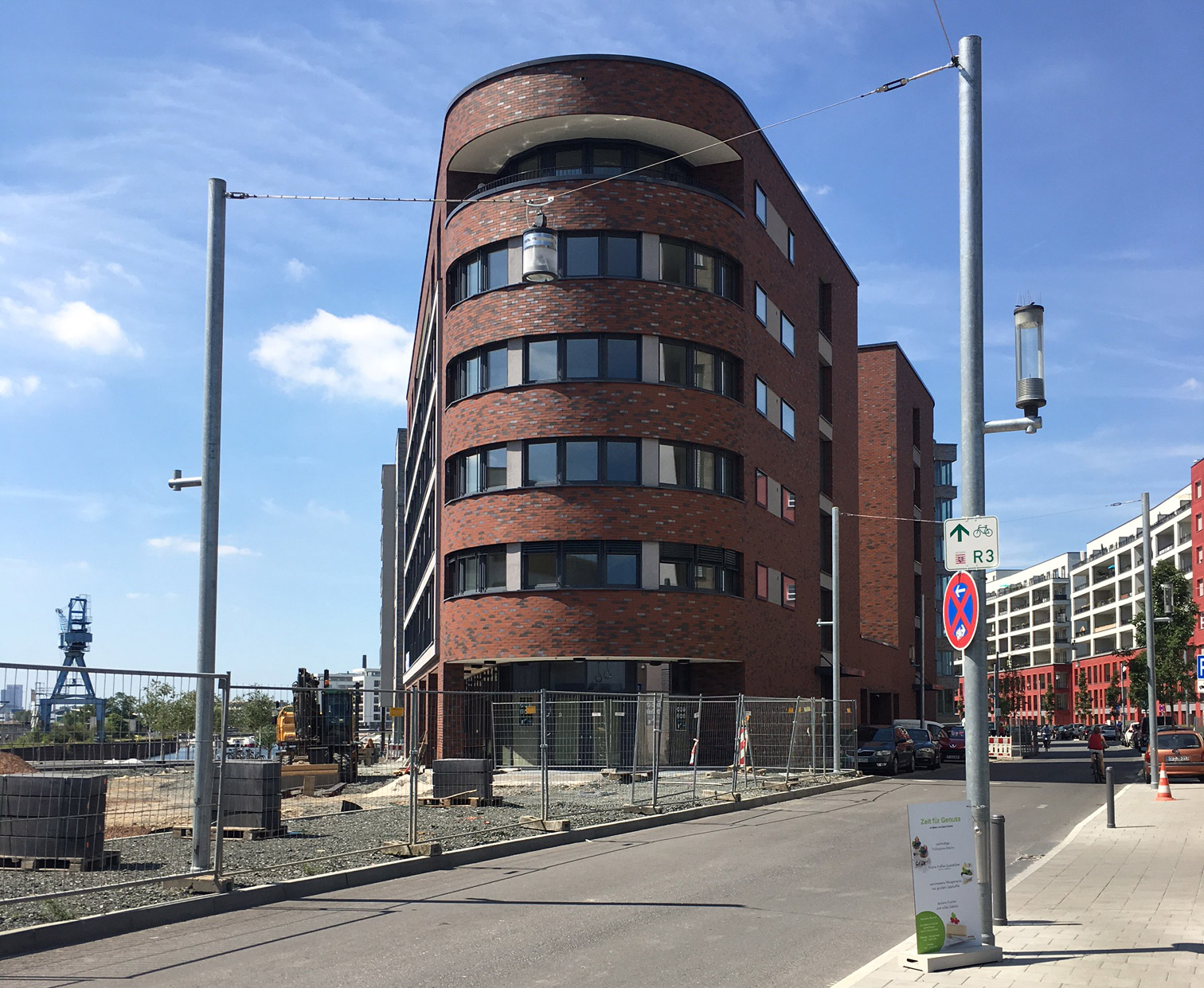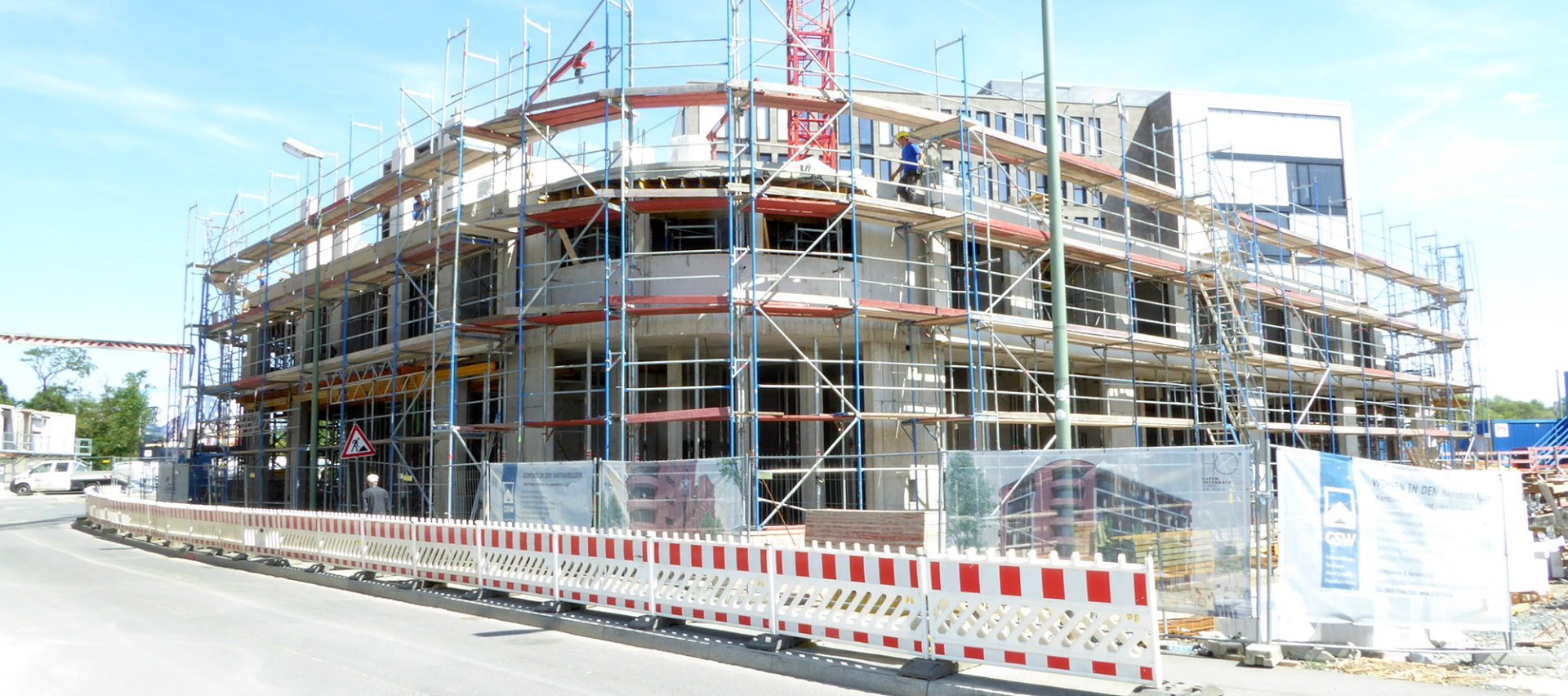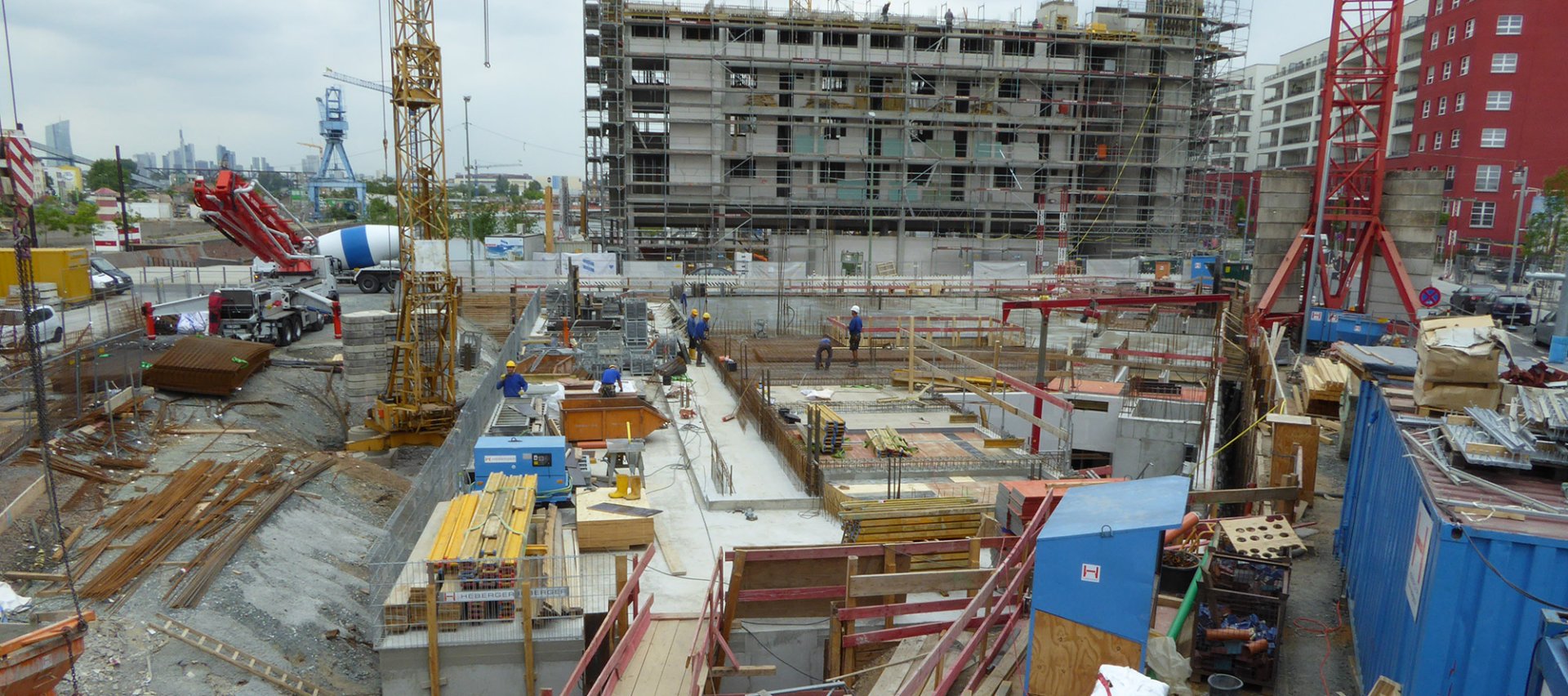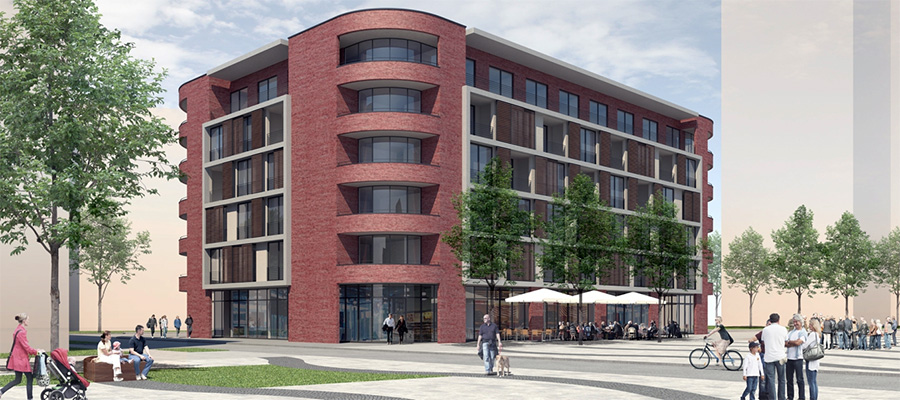 © Alfred Jacoby Architekten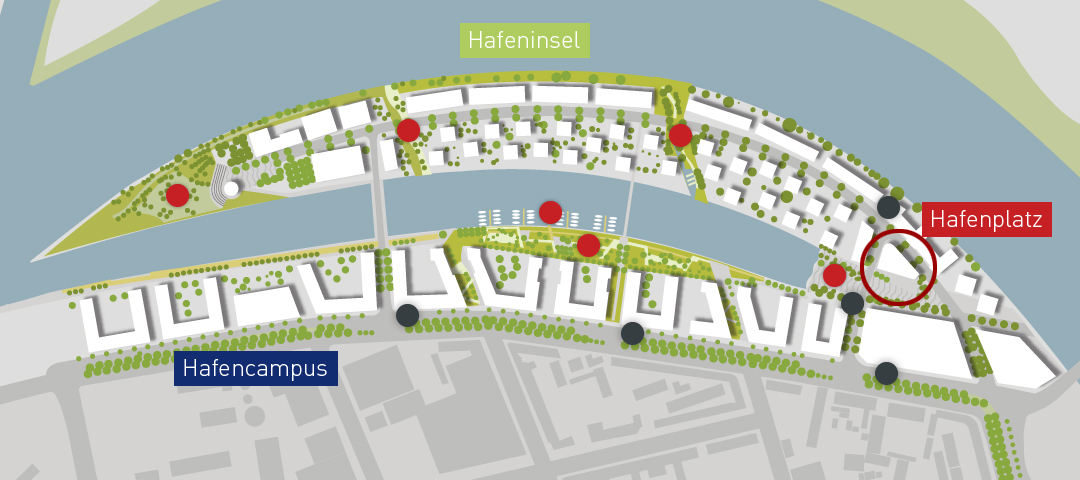 project description

Red cklinker and rounded corners characterize the residential and commercial building in direct vicinity of the former Offenbach Hafen.
36 two- and three-bedroom apartments ranging from 48 to 117 m² are realised. The underground parking offers 27 extra wide parking spaces, four of them handicap-accessible. Several commercial units are located on the ground floor.
structure

It is a five-storey building with an additional recessed storey at the top and a basement. At the southern end the underground garage extends beyond the ground floor plan. This portion of the slab is covered by soil. The building is planned in massive construction with load-bearing exterior masonry walls. Internal walls are made from reinforced concrete and masonry respectively. The roof structure is a reinforced concrete flat slab.
Data
Client:
Gemeinnütziges Siedlungswerk
Architect:
Prof. Alfred Jacoby
Completion: 2016

GFA: 5,600 m²
Service:
Structural engineering, Building physics