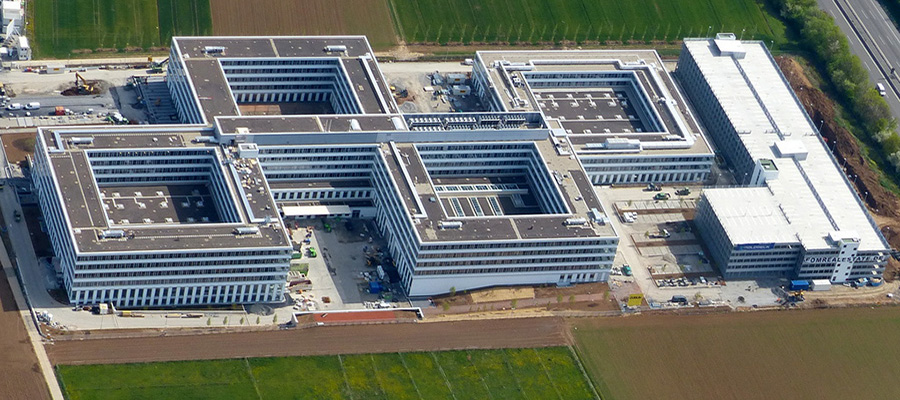 © Boll und Partner
© Boll und Partner
© Boll und Partner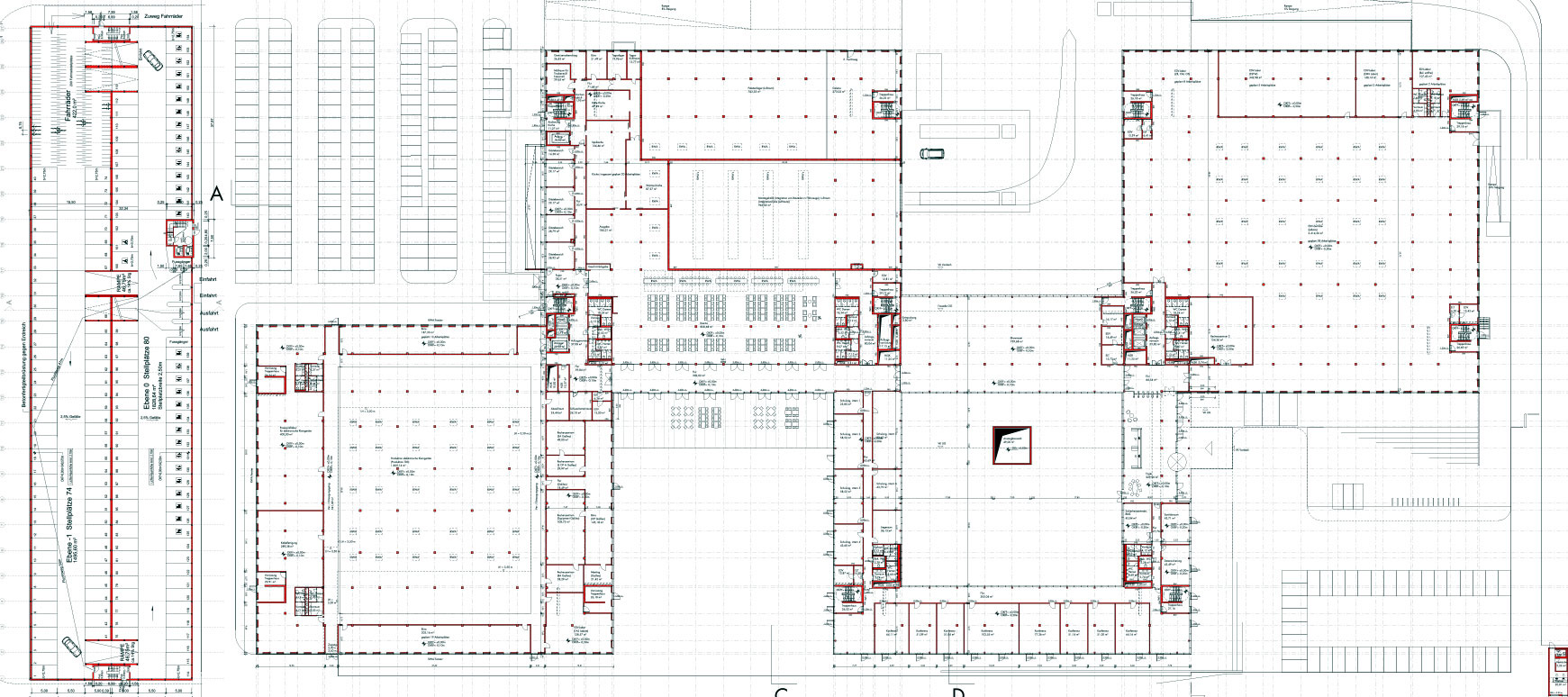 project description

The new company headquarters of THALES for 1,800 employees was built on a 50,000 m² commercial site in Ditzingen near Stuttgart. In addition to office space the building houses technical laboratory spaces, development centers and a staff restaurant.
The building consists of four approximately square building volumes which overlap in a small area at their corners. The plan dimension of each volume is 70x65m. Each of these volumes has five storeys and an internal, partially overbuilt courtyard.
structure

The buildings lateral stability is achieved by stair or elevator cores in the reinforced concrete structure which passes through the entire building height. The vertical load transfer is via flat slabs supported by columns and reinforced concrete walls. The horizontal loads are transferred over the façade into the reinforced concrete slabs and over the stiffening elements further into the foundation.
Data
Client:
Züblin
Architect:
schneider+schumacher
Completion: 2014

GFA: 62,000 m²
Service:
Structural engineering