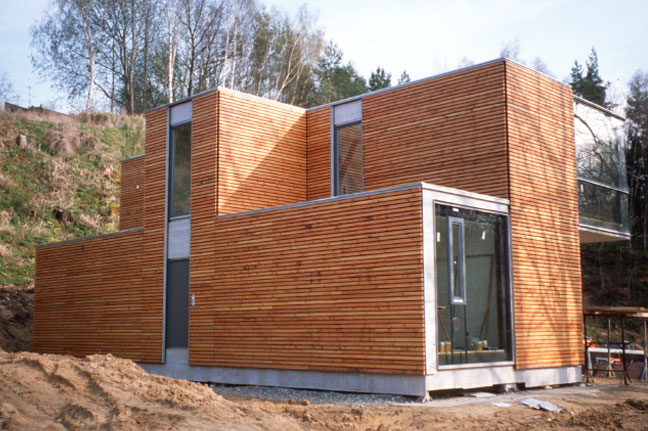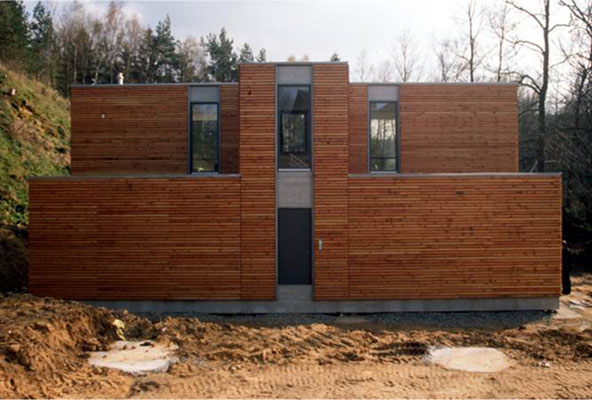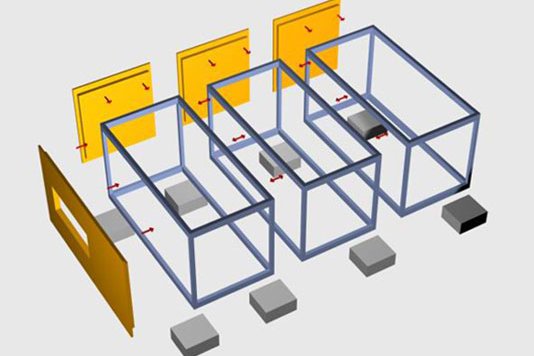 project description

The house-construction-set is a modular building system which can be combined to various building types for different applications. Multi-storied, cantilevered and spanning configurations can be designed. Specific measurements for lateral stability enable the construction of earthquake proof buildings, which are capable to absorb intense seismic activities.

structure

The structure comprises a steel frame with square and rectangular hollow sections and corner points with bolted connections for the mounting of additional elements. The frames can be filled with wall elements with almost any possible opening, from simple window elements to fully glazed decks.
Ceilings and floors consist of prefabricated concrete slabs with ideal heat storage capacities.
Data
Client:
Heinz Hömmerich with Bollinger+Grohmann
Architect:
Heinz Hömmerich
Completion: 1998

Related Links

more projects referring to:
> Timber