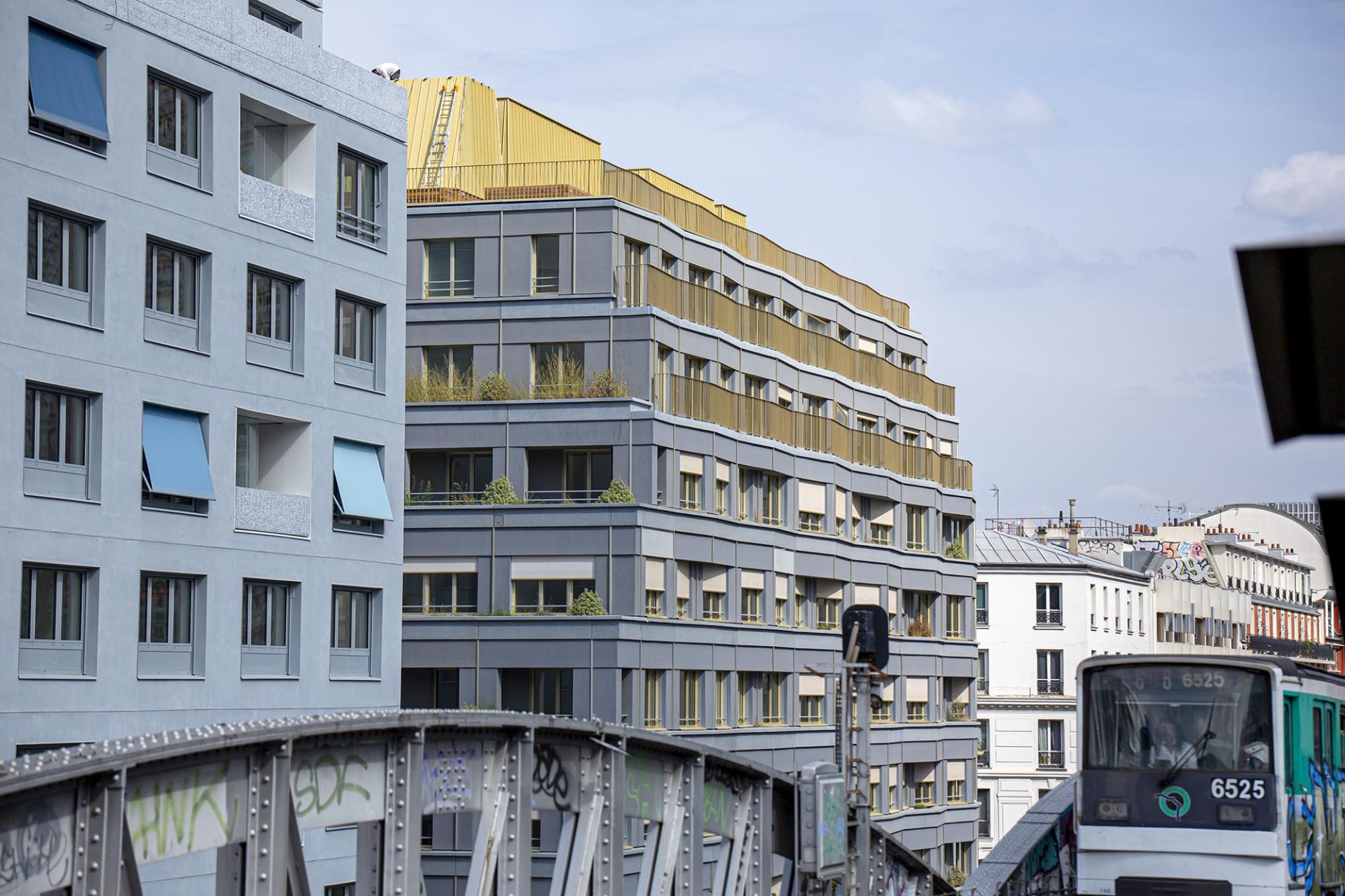 © Abinal & Ropars, Photo David Chavez Monroy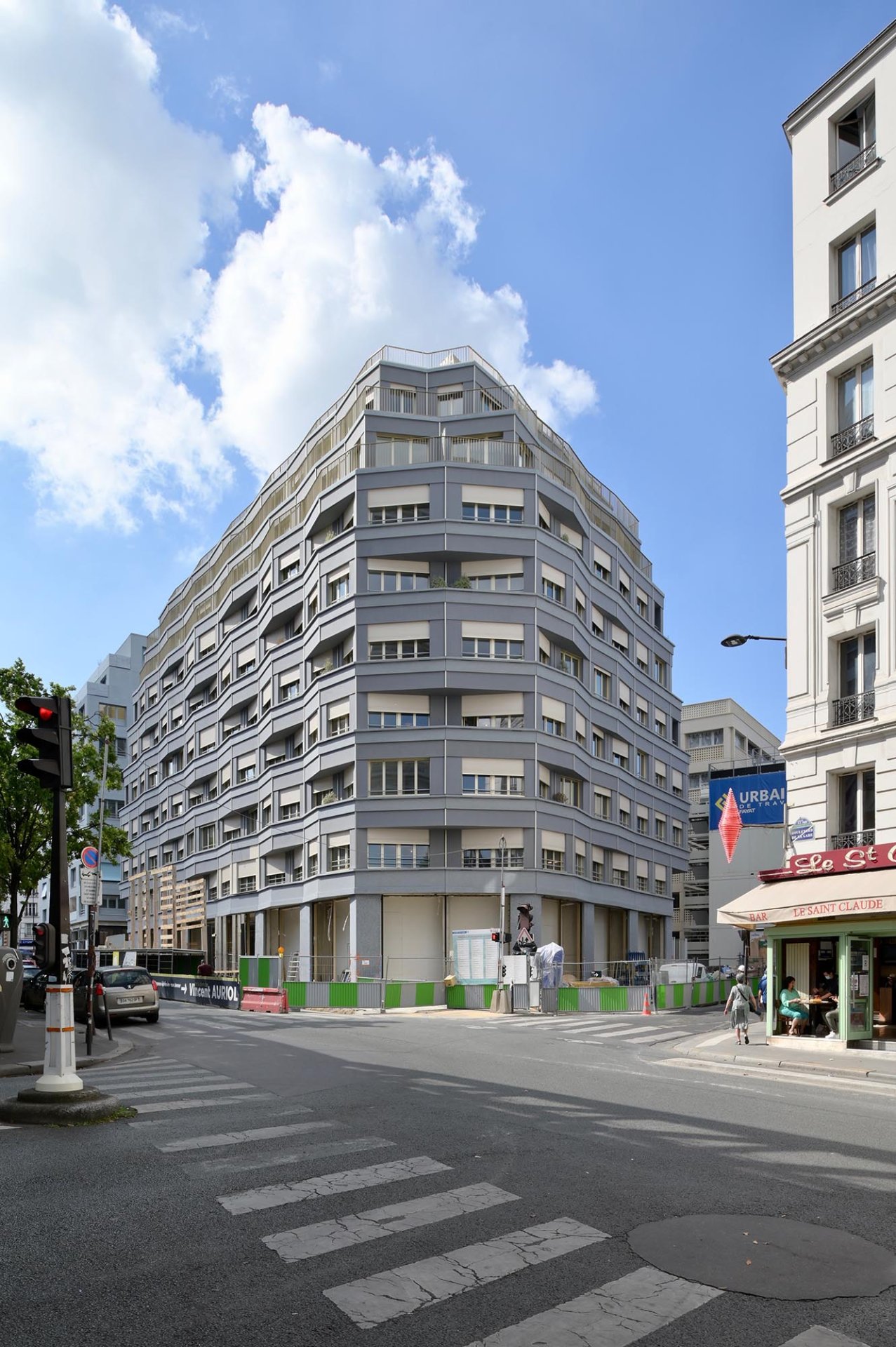 © Abinal & Ropars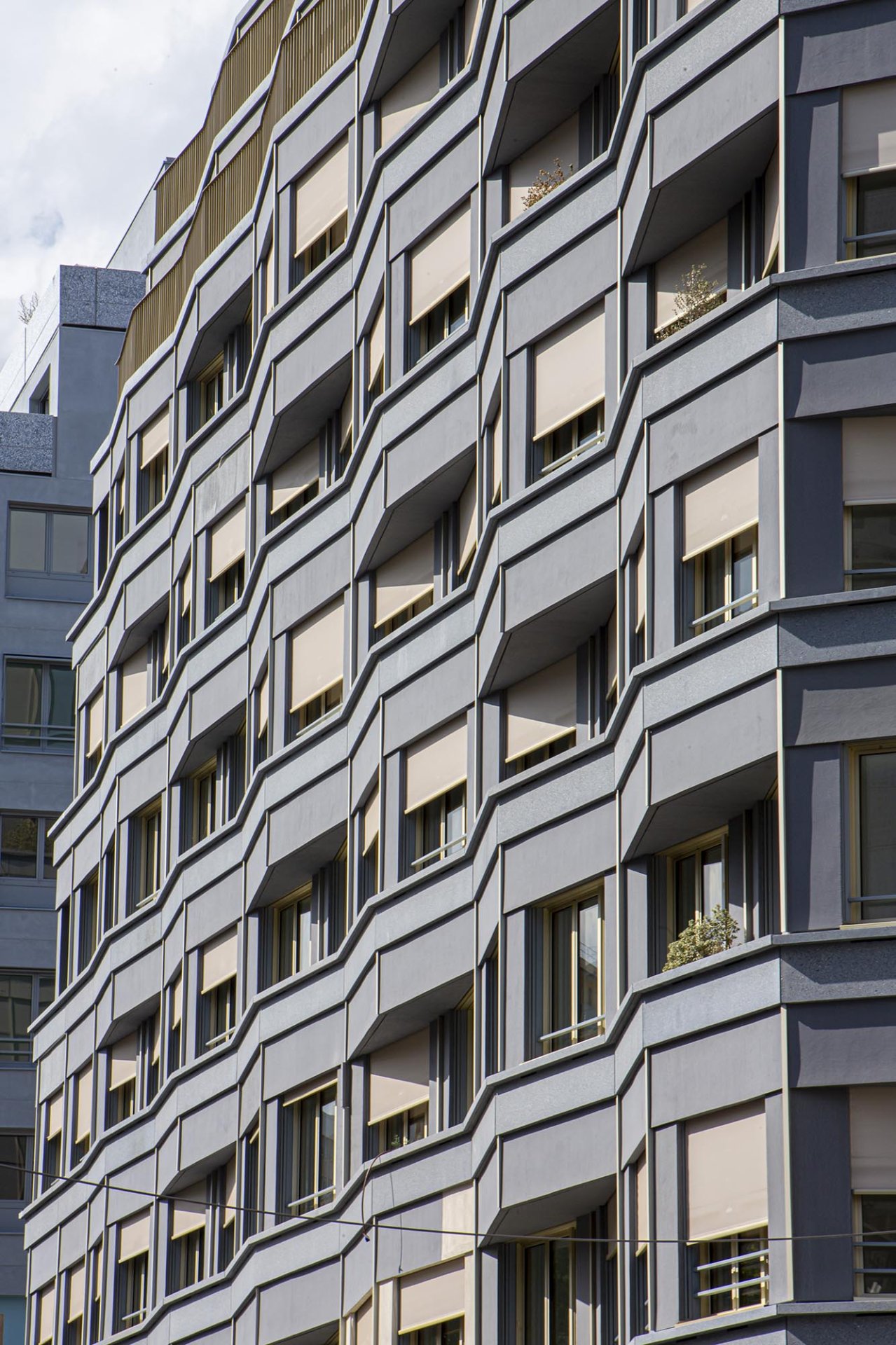 © Abinal & Ropars, Photo David Chavez Monroy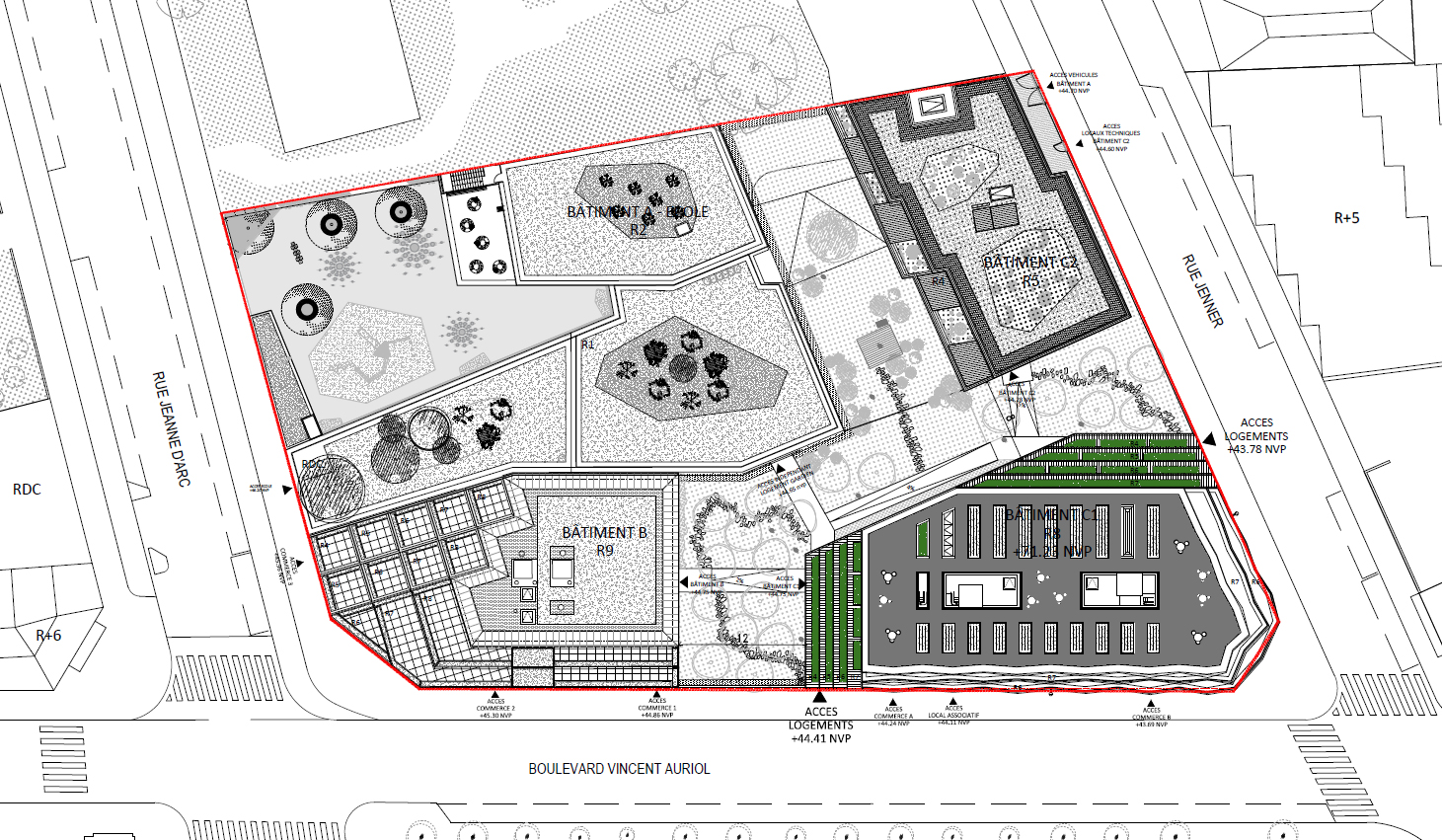 © Abinal & Ropars
project description

The project, a eight-floor corner building, provides for a program of around 65 housing units and shops. It constitutes Lot C1 of the "90 bd Vincent Auriol" subdivision located in Paris. The operation includes in total the construction of four lots on the plot which currently houses a nursery school built in the sixties in the centre of a heavily backfilled land forming a promontory.

structure

The structure is in reinforced concrete. The geometry in plan of the building presents six faces of facades. Planters alternate from one floor to the other on the sides facing Boulevard Vincent Auriol and Rue Jenner. Besides, 5 out of 6 faces have projections towards the outside or the inside of the building.
The vertical stability of the structure is achieved by interior load-bearing walls around the common areas and by some dividing walls between dwellings. On the ground floor, these relate to the distance between the facade and the interior walls. The minimum thickness of the load-bearing walls is 20 cm. The facade also represents a supporting role.
Data
Client:
Paris Habitat
Architect:
Abinal & Ropars
Completion: 2020

Service:
Structural engineering, Façade engineering
Awards
Prix D'Architectures 2020

Related Links

more projects referring to:
> Façade