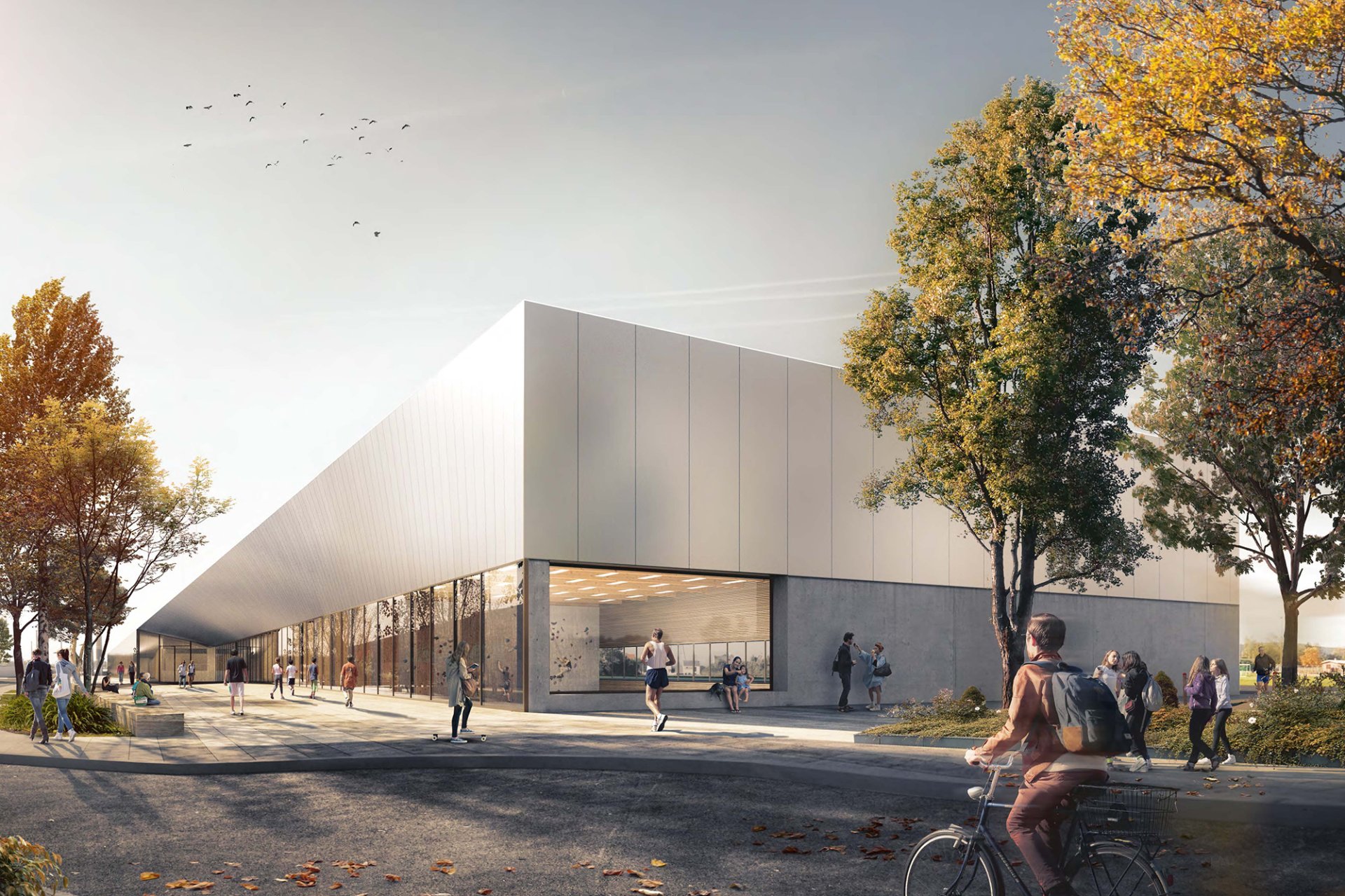 © Dietrich Untertrifaller Architectes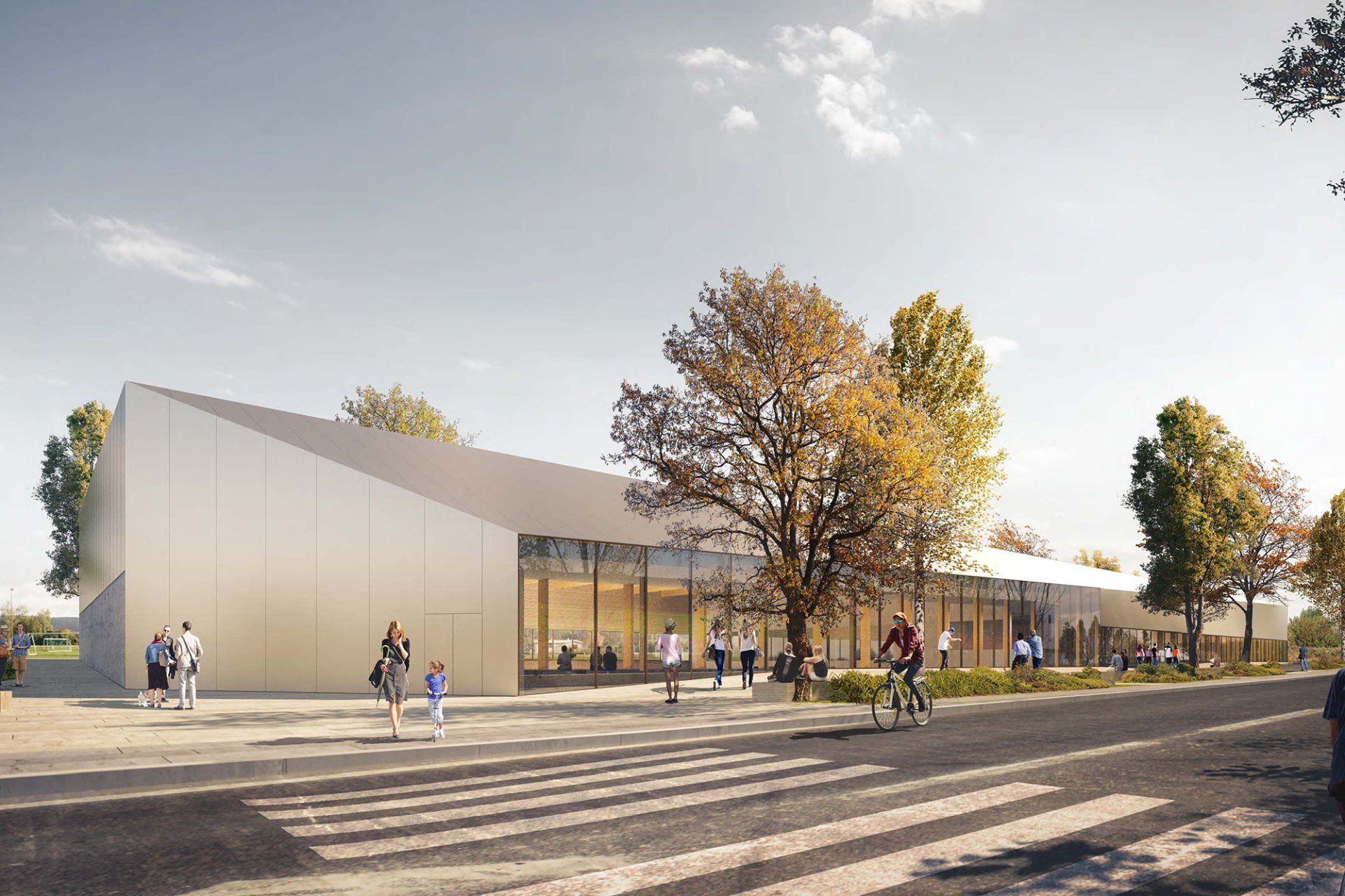 © Dietrich Untertrifaller Architectes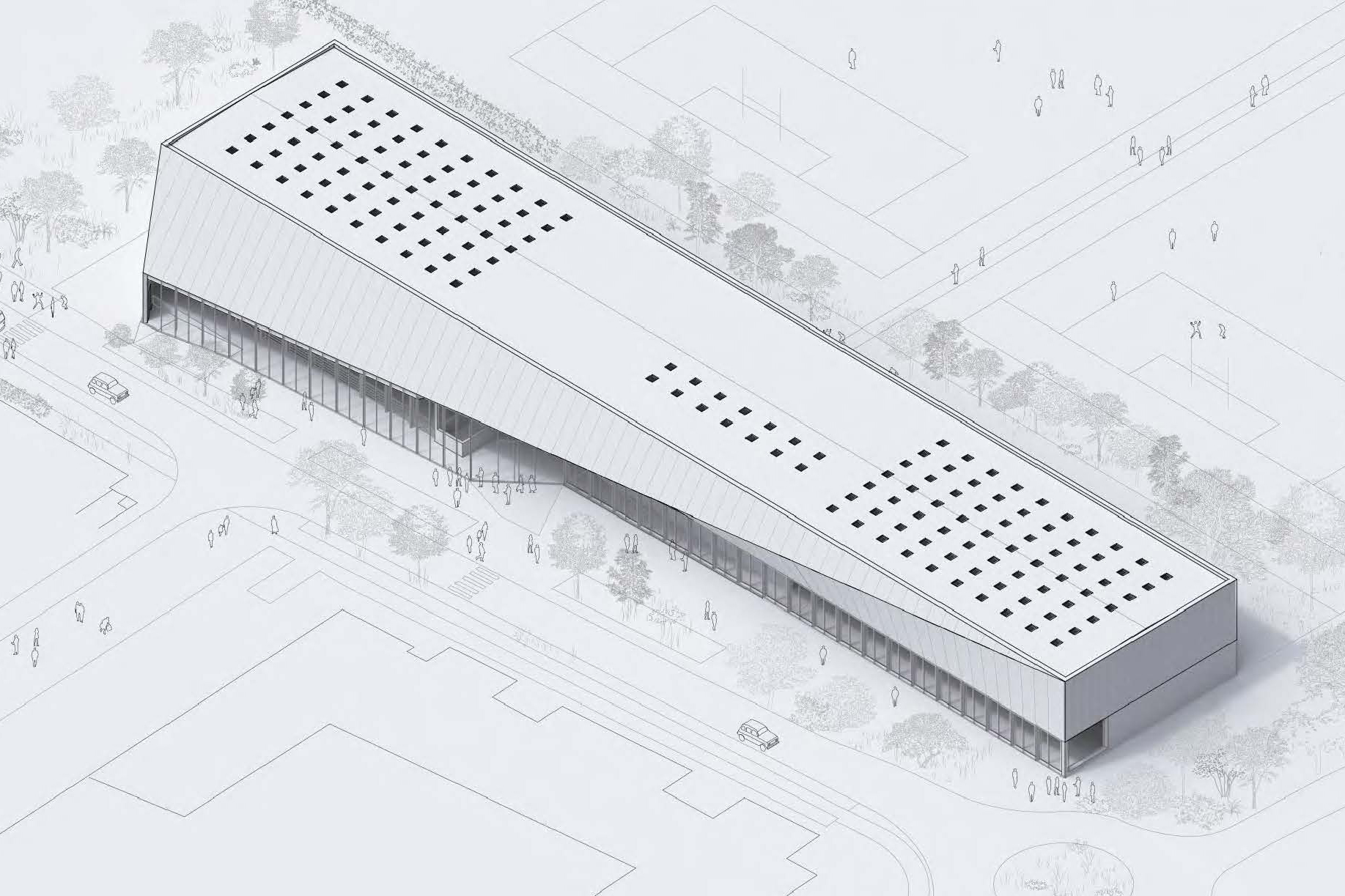 © Dietrich Untertrifaller Architectes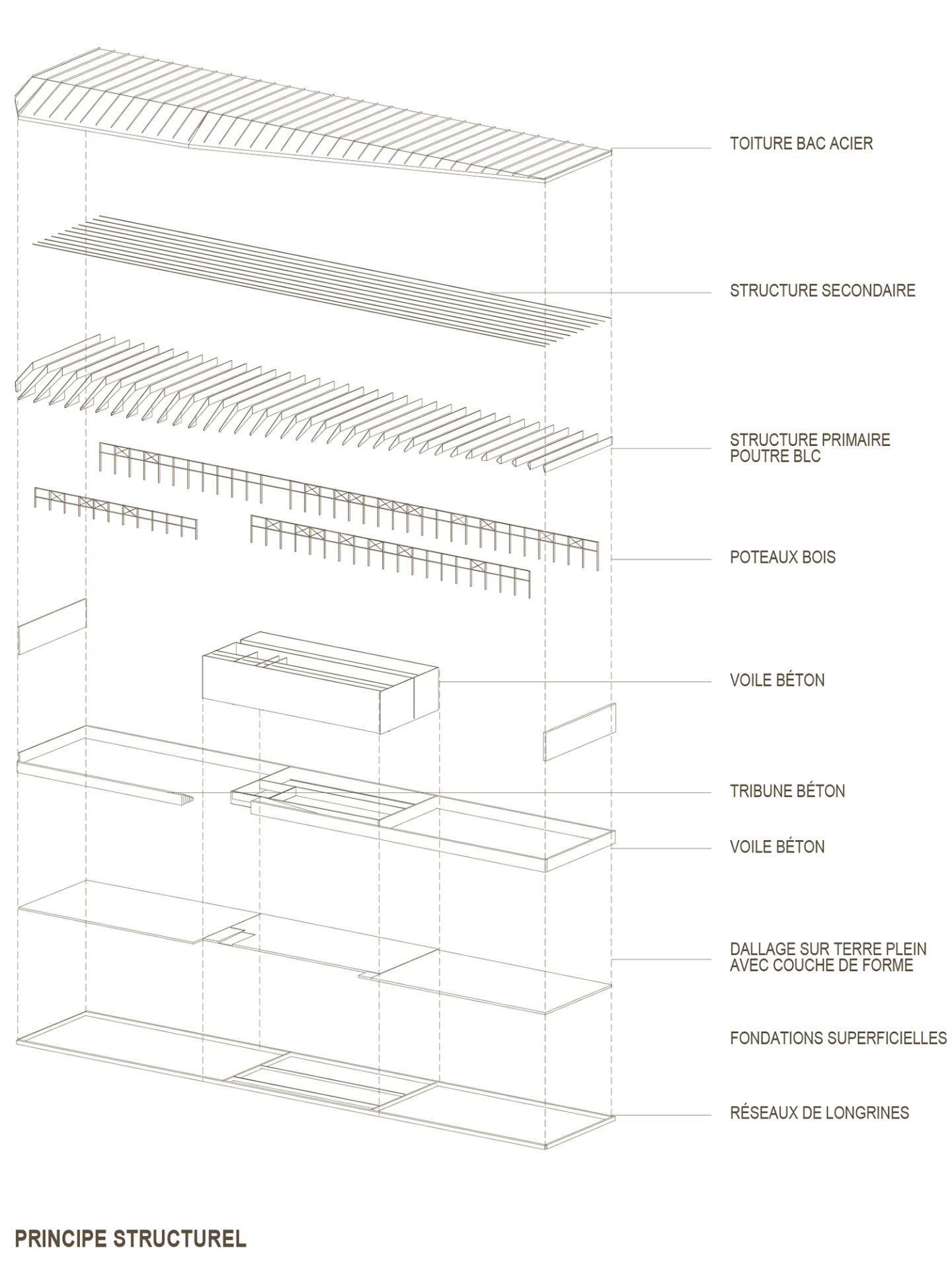 project description

The project consists of the construction of a new public sports facility for the City of Cormeilles-en-Parisis on a 150x45m rectangular footprint. The building is on two levels (ground floor and first floor) and accommodates two sports halls, battle rooms, administrative areas, and sanitary facilities.
structure

In the center of the building, a two-storey structure of reinforced concrete walls and slabs accommodates the battle rooms and administrative spaces. The structures of the North and South façades are made of reinforced concrete vertical walls, while along the East and West facades there are a series of vertical wooden columns.
The roof is made of a steel deck sheet. It is supported by two combined material structures on a 4m grid. The primary structure, parallel to the main axis of the building, consists of glued laminated timber beams with a span of 38m. The secondary structure consists of steel structures that are arranged perpendicular to the primary structure.
Data
Client:
Ville de Cormeilles-en-Parisis
Architect:
Dietrich | Untertrifaller Architekten
Competition: 1st prize (2018)
Start of planning: 2019
Expected completion: 2021

Service:
Structural engineering
Related Links

more projects referring to:
> Timber