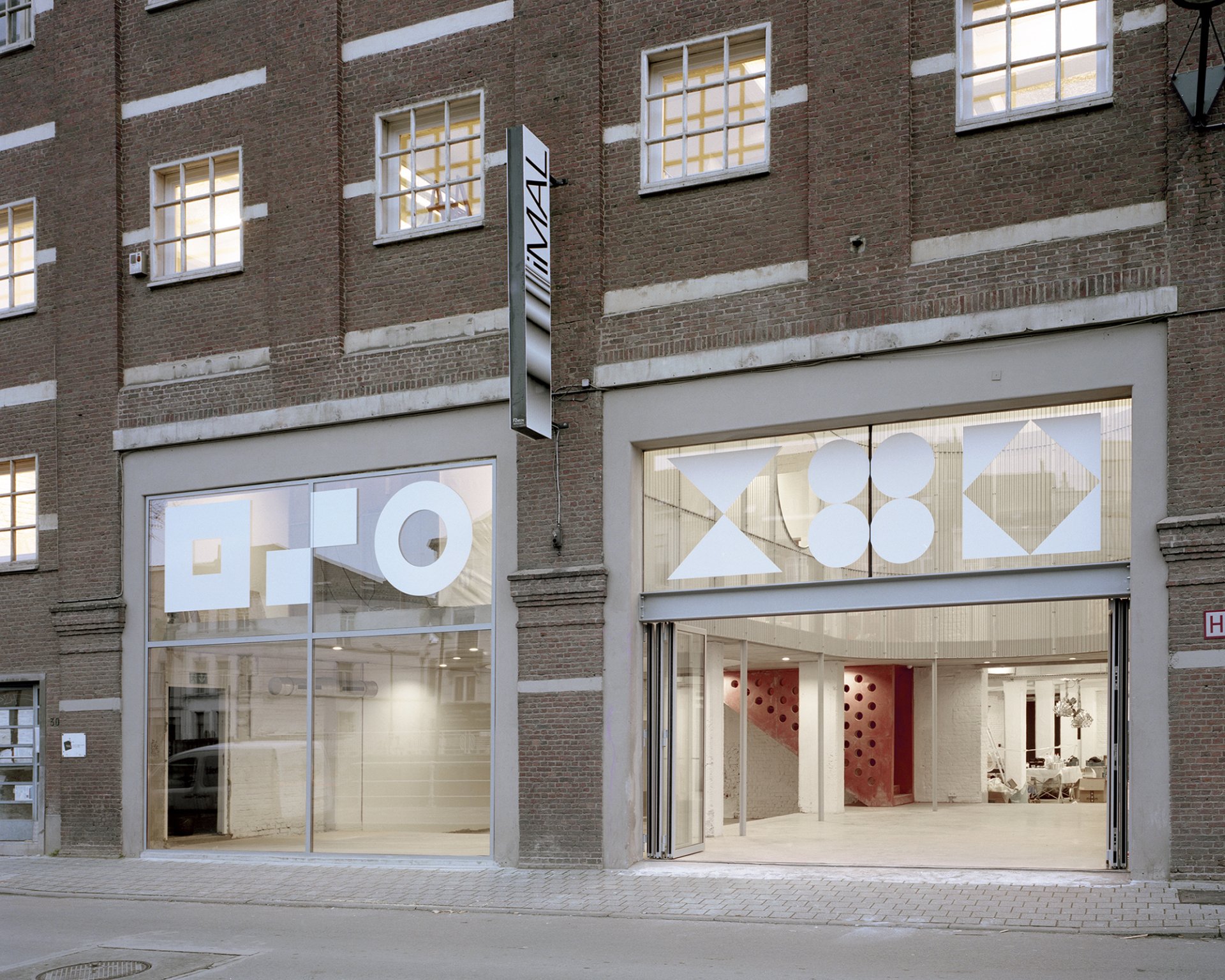 © Maxime Delvaux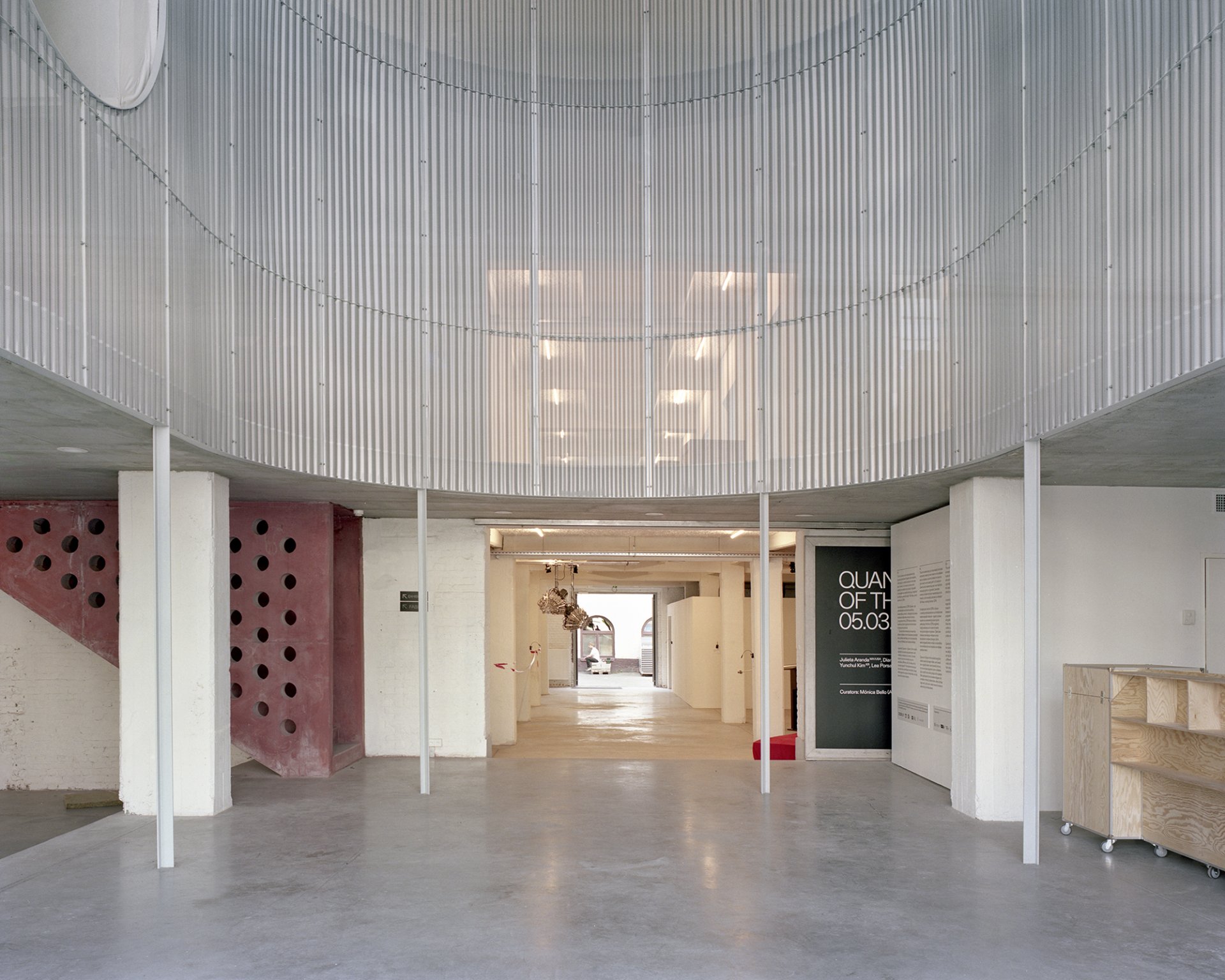 © Maxime Delvaux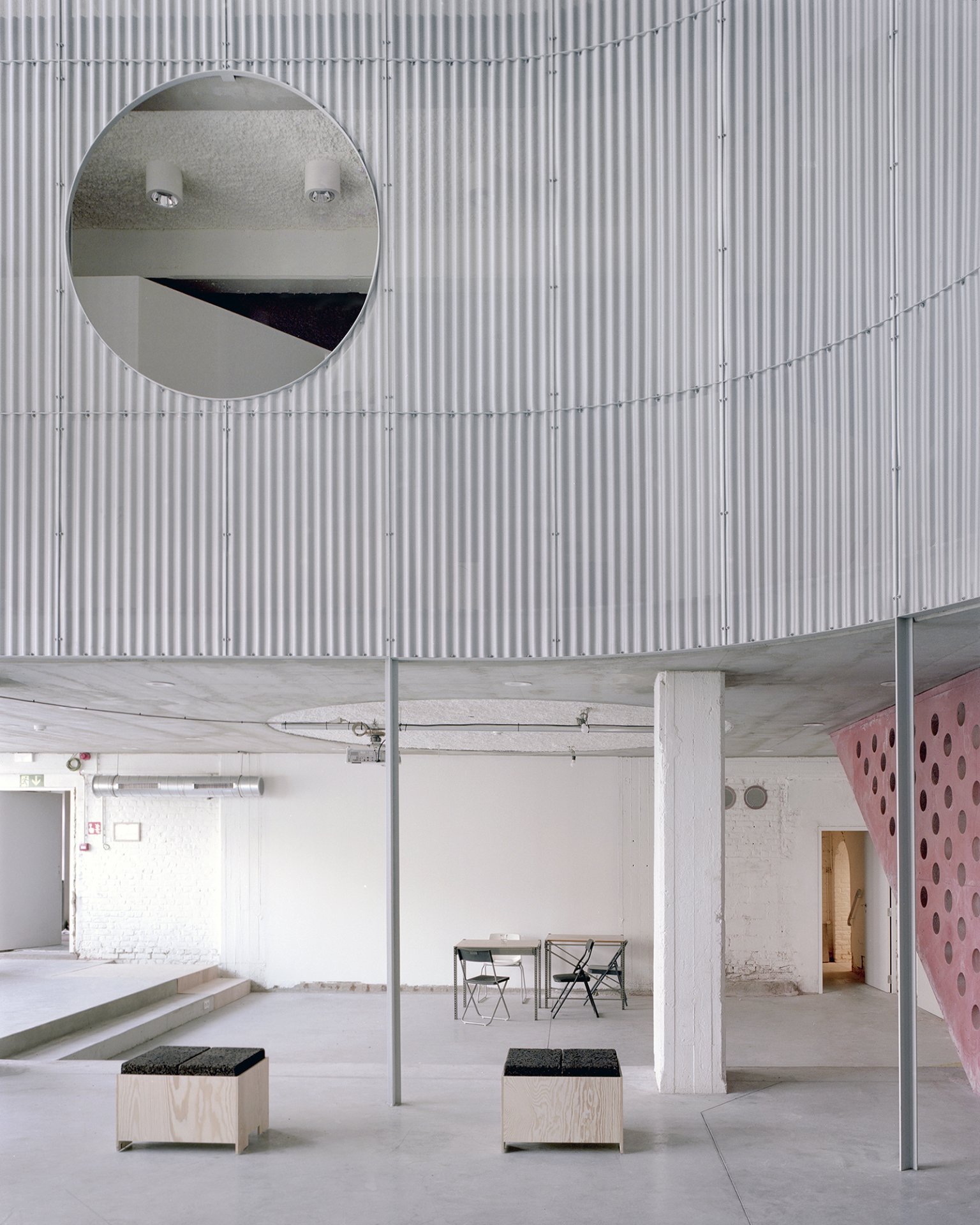 © Maxime Delvaux
© Maxime Delvaux
© Maxime Delvaux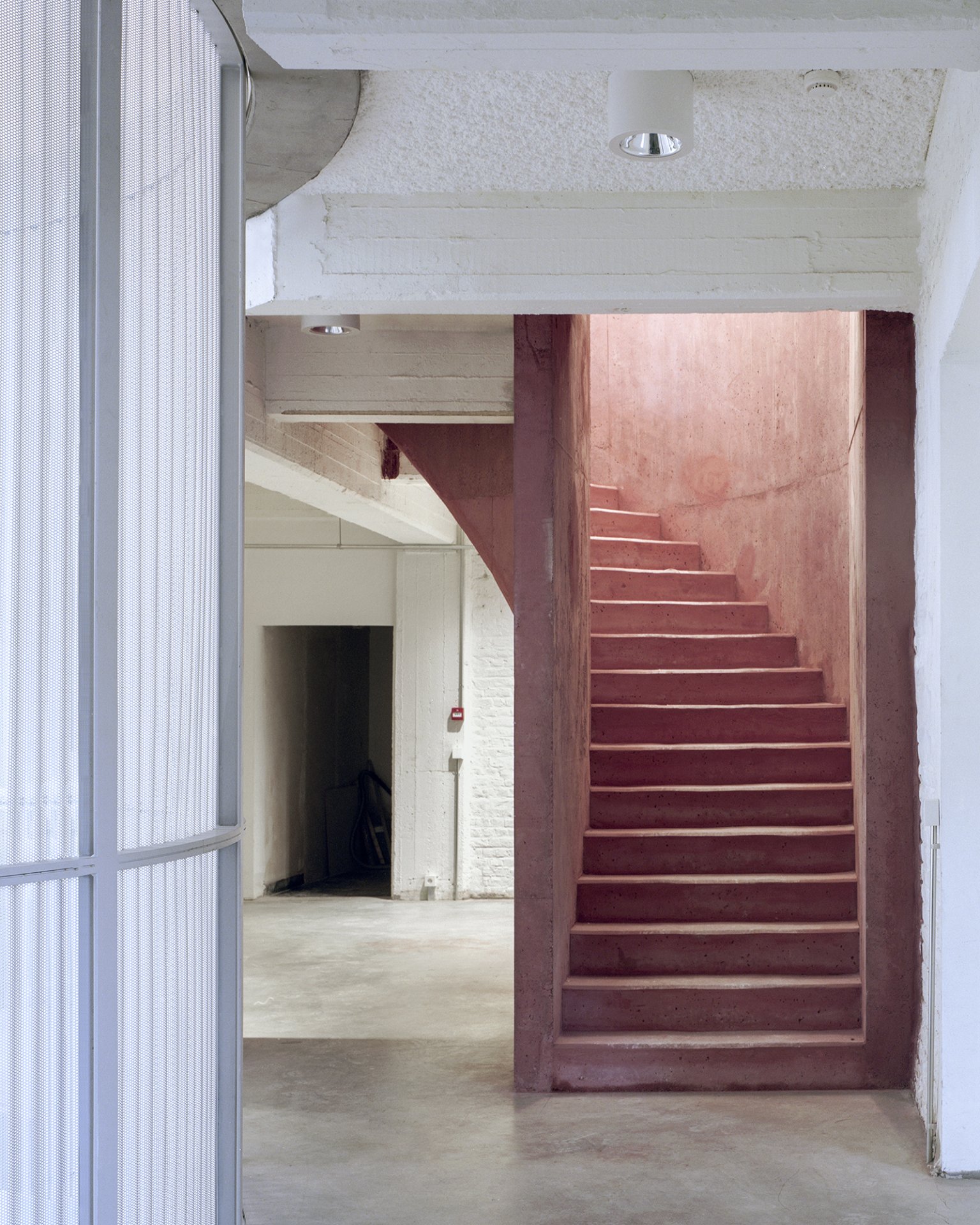 © Maxime Delvaux
© Maxime Delvaux
© AM CENTRAL - NP2F
© AM CENTRAL - NP2F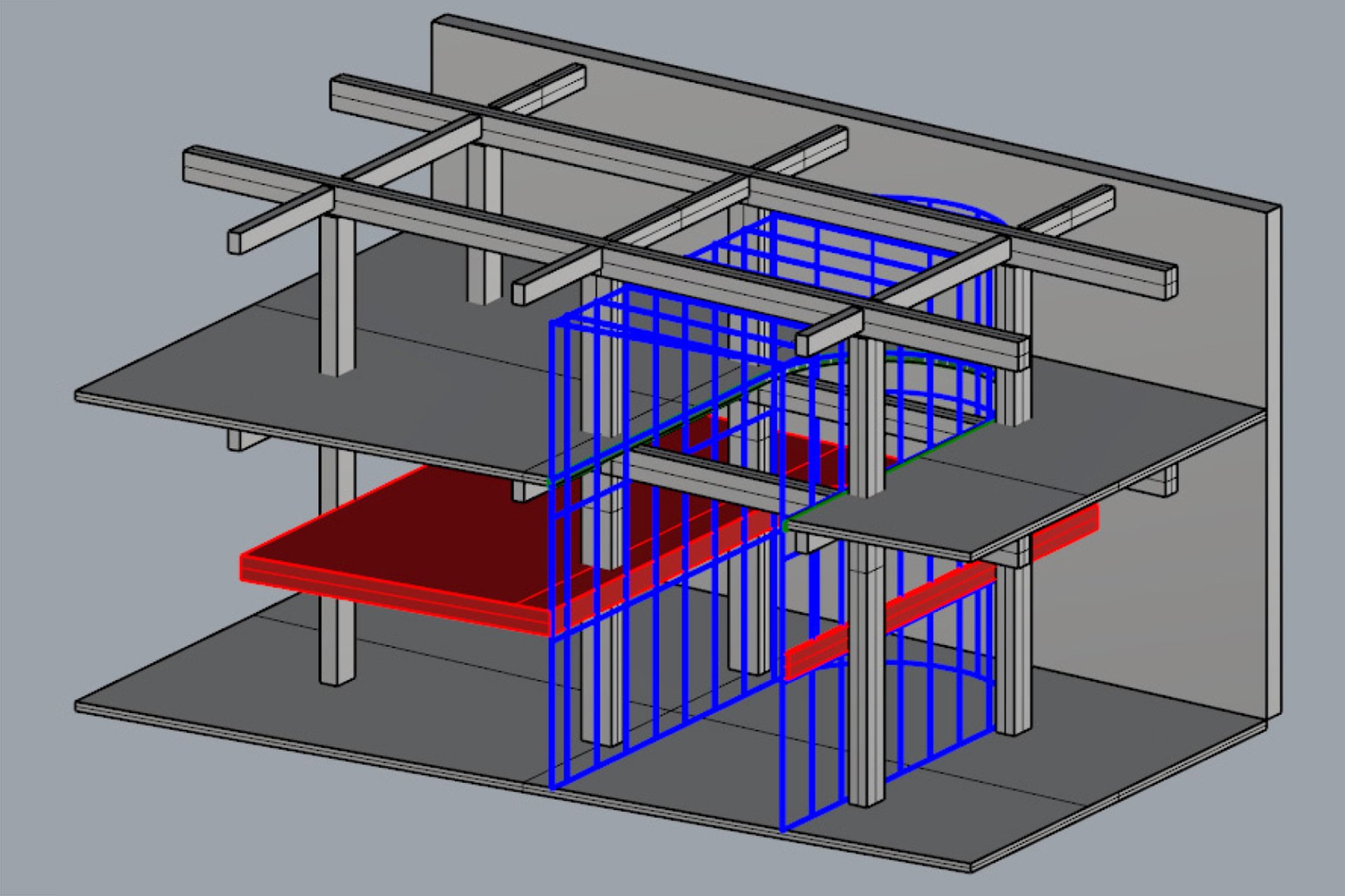 project description

iMAL currently occupies the second floor of a typical industrial building from the early 20th century. The rehabilitation project consists of opening the ground floor of the building to the street while doubling its ceiling height by nearly 7m.
This new center of art, science, technology and innovation will accommodate fablab, two exhibition spaces, workshops, offices and an archive room.
structure

The existing building consists of plates supported by a column-beam structure. At the entrance, a part of the reinforced concrete slab is demolished in order to place a large aviary. It is composed of autonomous metal structures that define a clear and differentiated space from the general structure of the building. Taking advantage of the height of the structure at the entrance, a mezzanine is placed, housing the workshop area. It is supported by a primary structure composed of glued laminated beams. The structure is based on existing reinforced concrete walls and beams. The floor is made of a CLT wooden slab.
Data
Client:
IMAL
Architect:
Central architects
NP2F
Start of planning: 2016
Expected completion: 2020

Surface area: 1,500 m²
Service:
Structural engineering