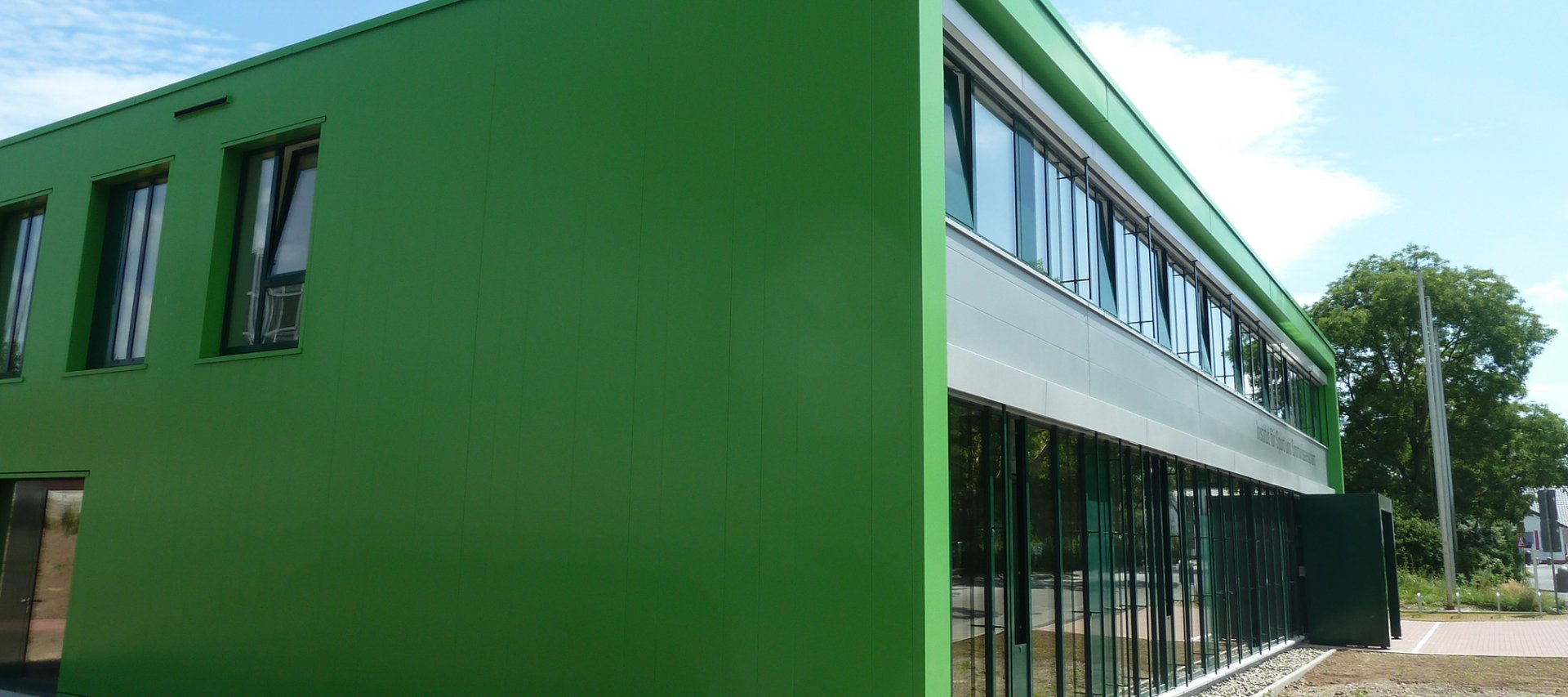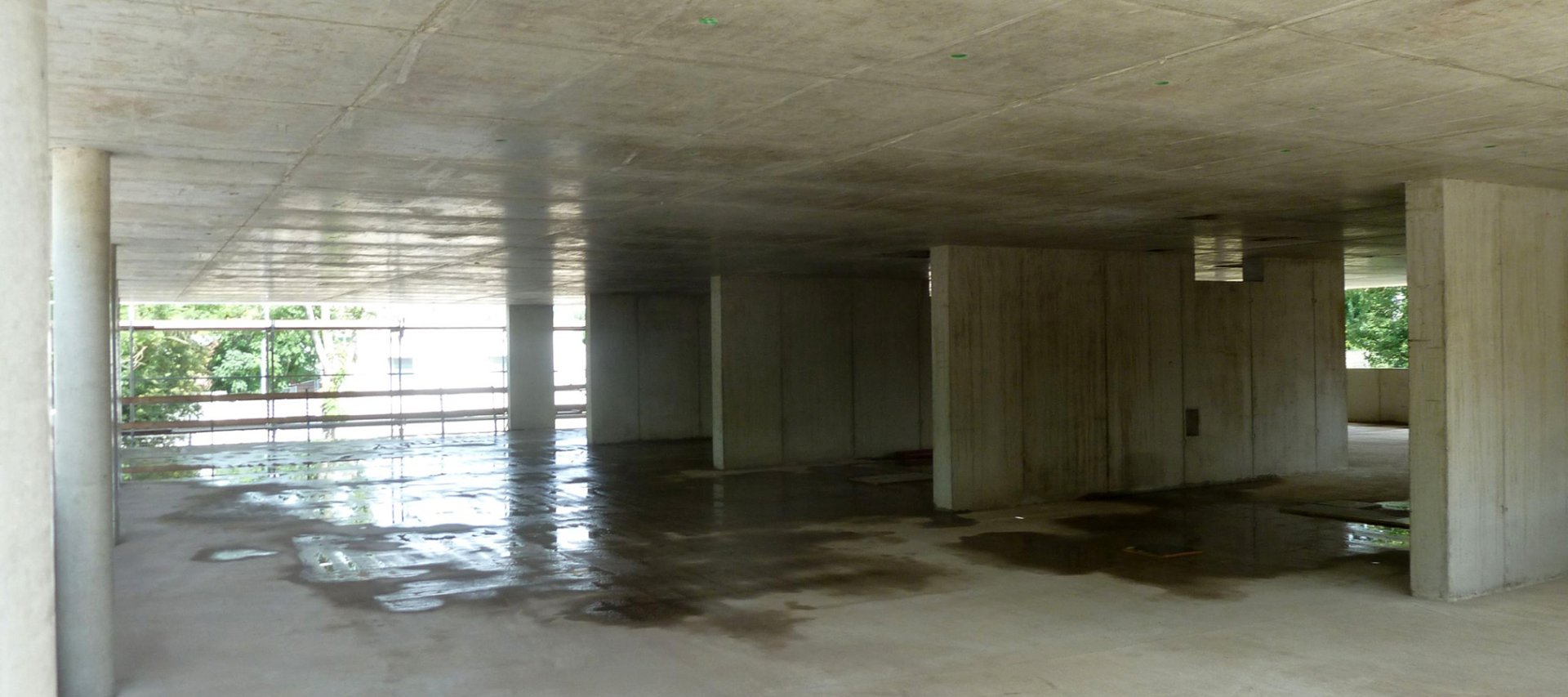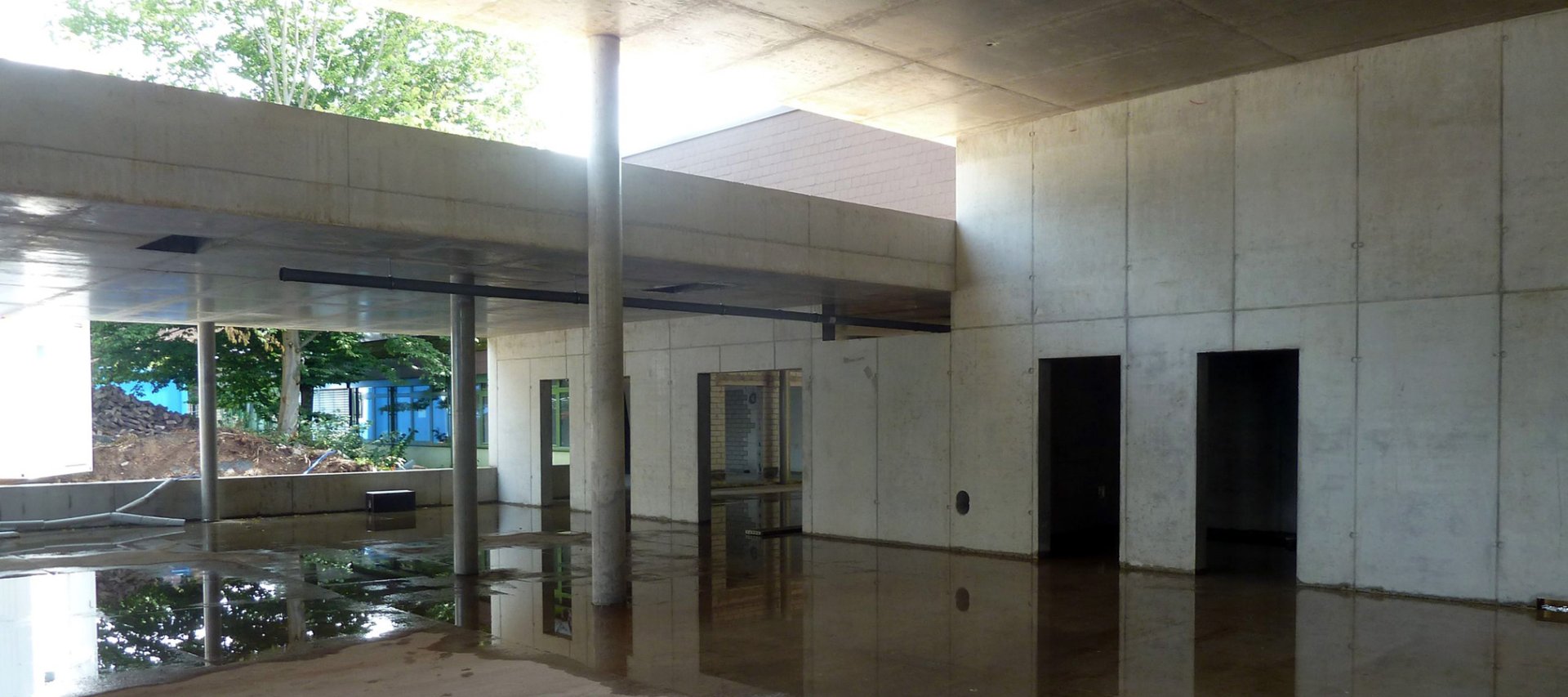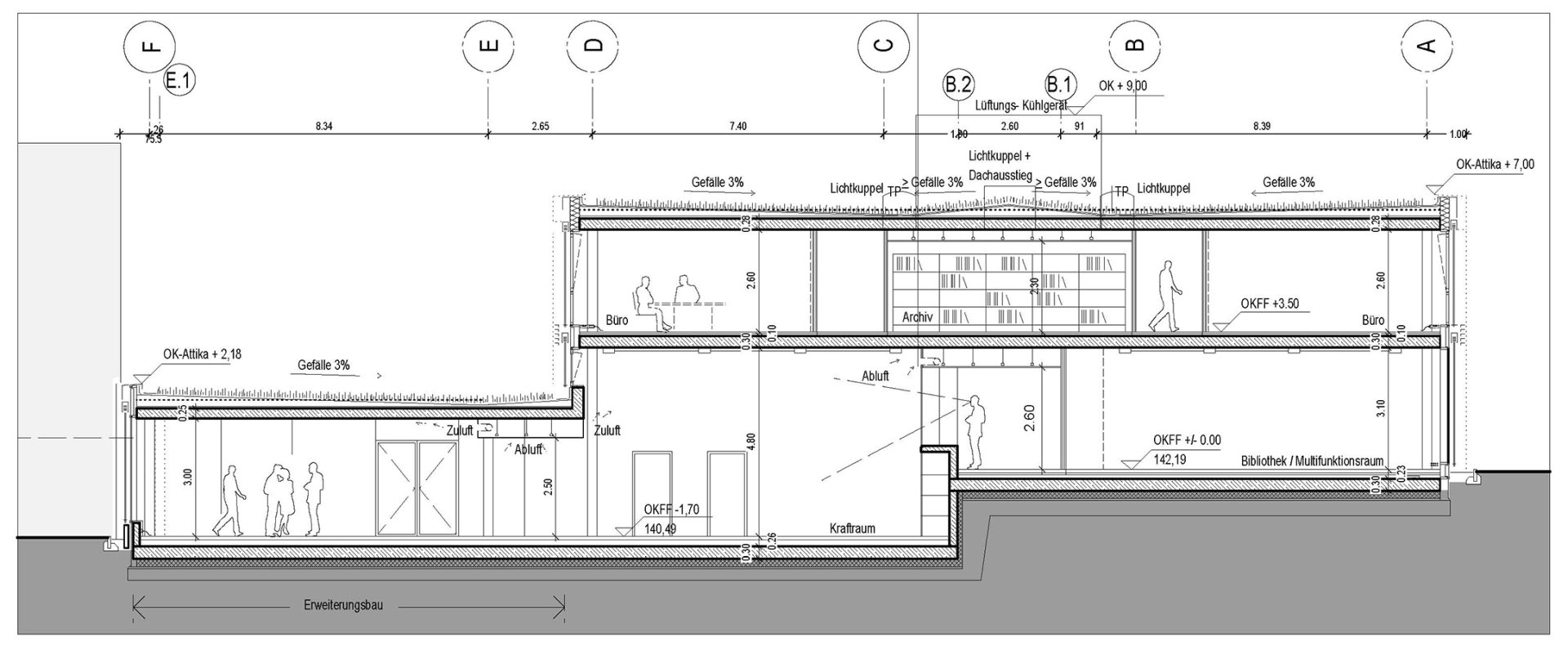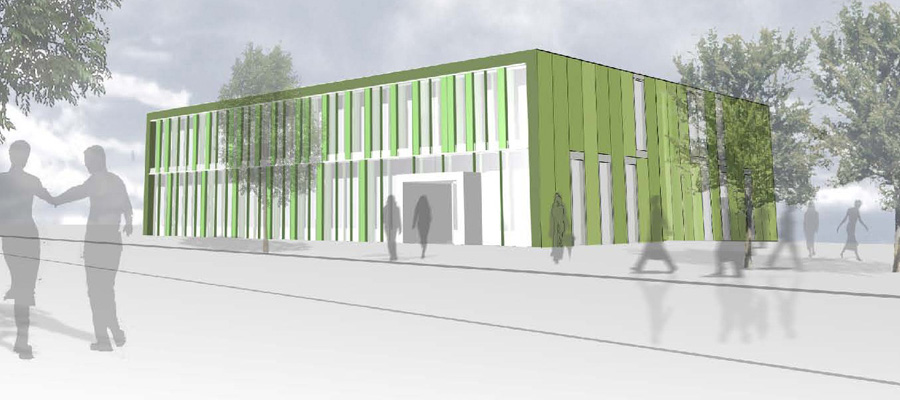 © Pahl+Weber-Pahl
project description

The new building is part of the reorganization of the University of Kassel. The two-story building houses next to the office spaces and related functional areas also a library usable for different purposed and a gym.
The façade is in the eastern and western area is made of glass. On the north and south sides of the house the aluminum cassette façade in bright green sets a striking architectural accent, but at the same time fits into the adjacent park.
structure

The two-storiey building without basement and a 25,5 x 22,20 m footprint, is connected to the existing gymnasium by a roofed lounge.The flat roof consists of a two-way spanning reinforced concrete slab and will receive an extensive green roof. The entrance, the library, an information area and the staircase are located at ground floor. The training room has a vertical offset in axis D of 1.70 m and thereby divides the storey into two levels. The two storeys are accessible by the staircase and the lift within the core.
The North-Eastern and South-Western façades are made of glass. The load-bearing building elements of the new building are made of reinforced concrete. The load of slabs and roofs is transferred via reinforced concrete columns and walls. The slab above ground floor is hung up into the interior shear walls.
Data
Client:
Hessisches Baumanagement
Architect:
Pahl + Weber-Pahl
Completion: 2013

GFA: 1,100 m²