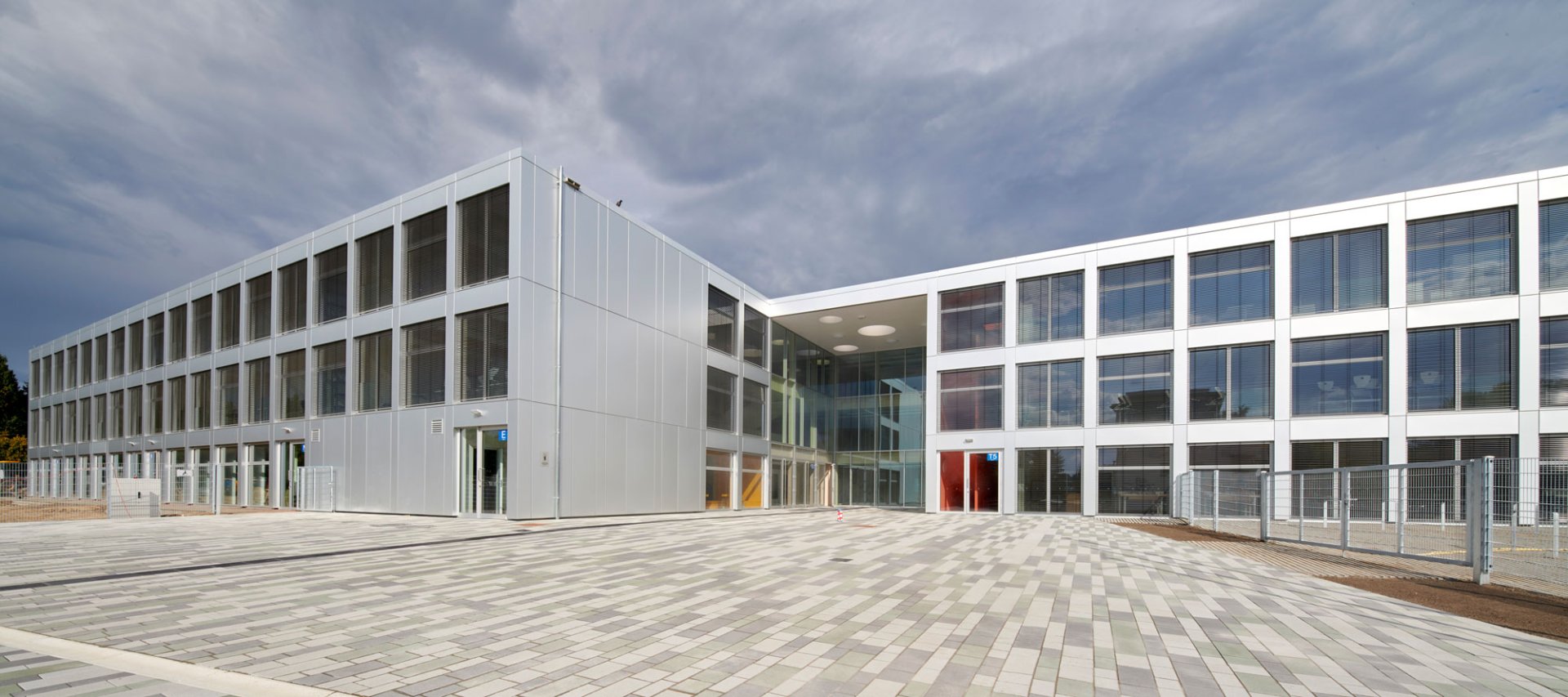 © Thomas Mayer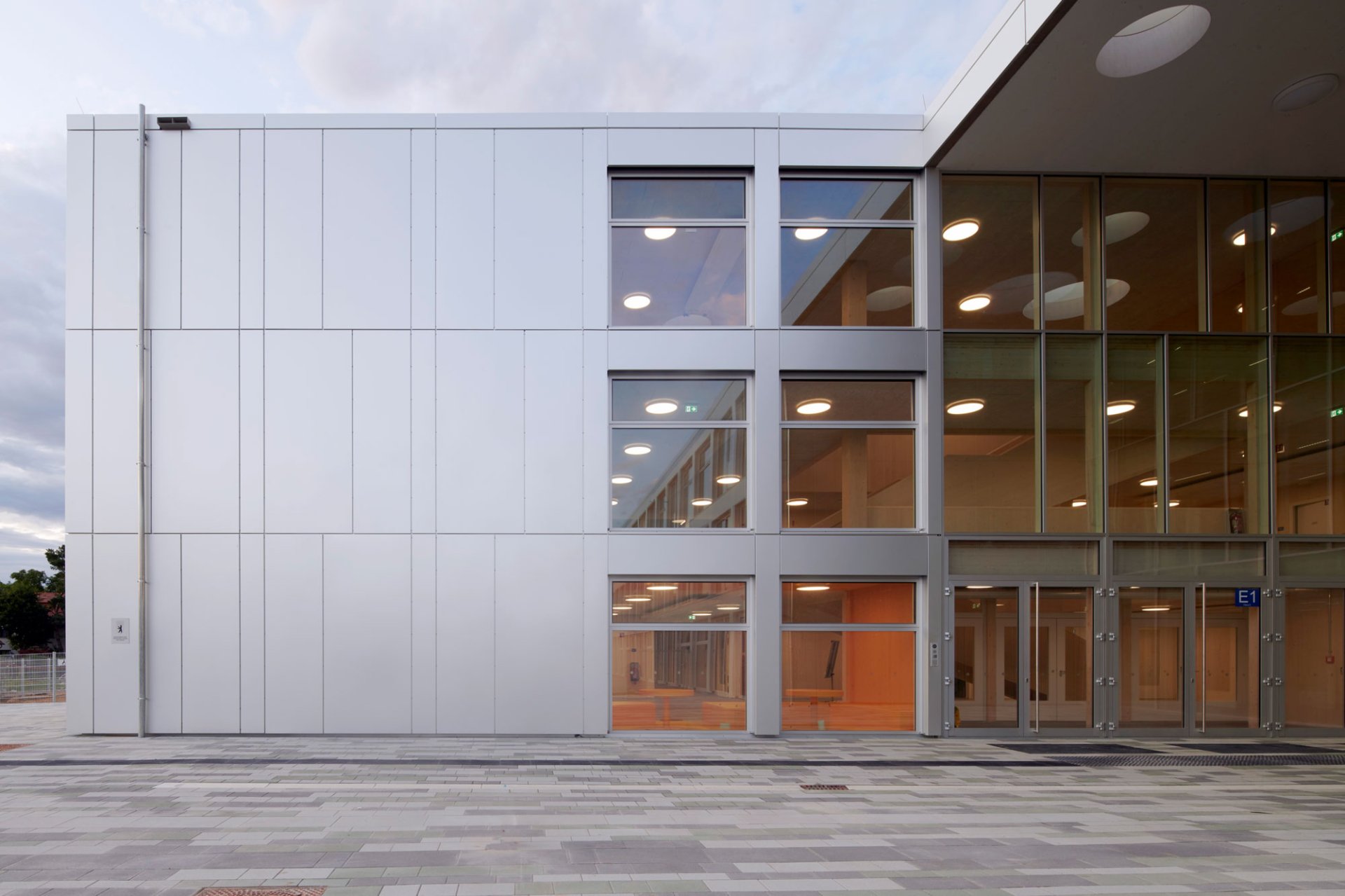 © Thomas Mayer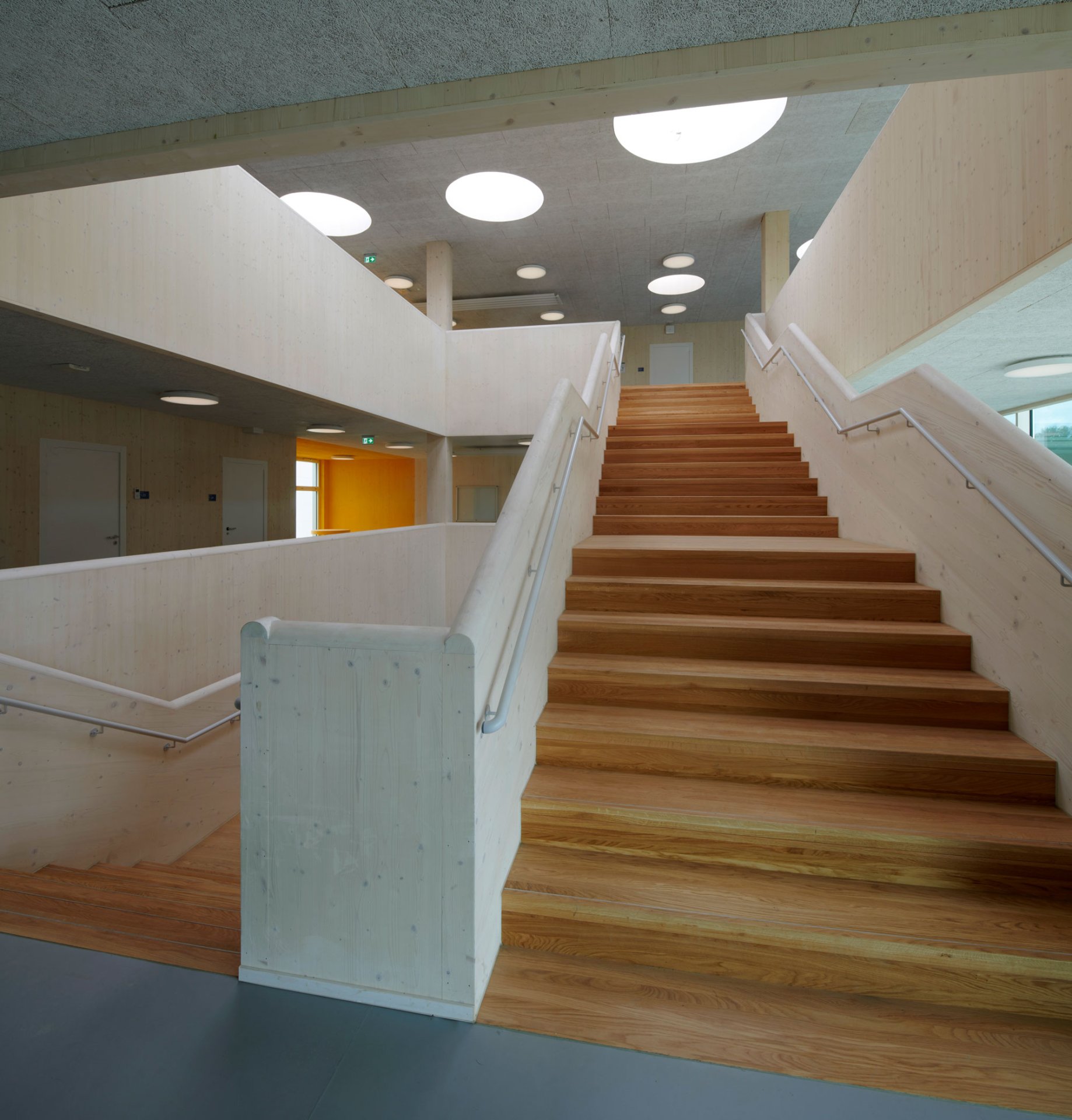 © Thomas Mayer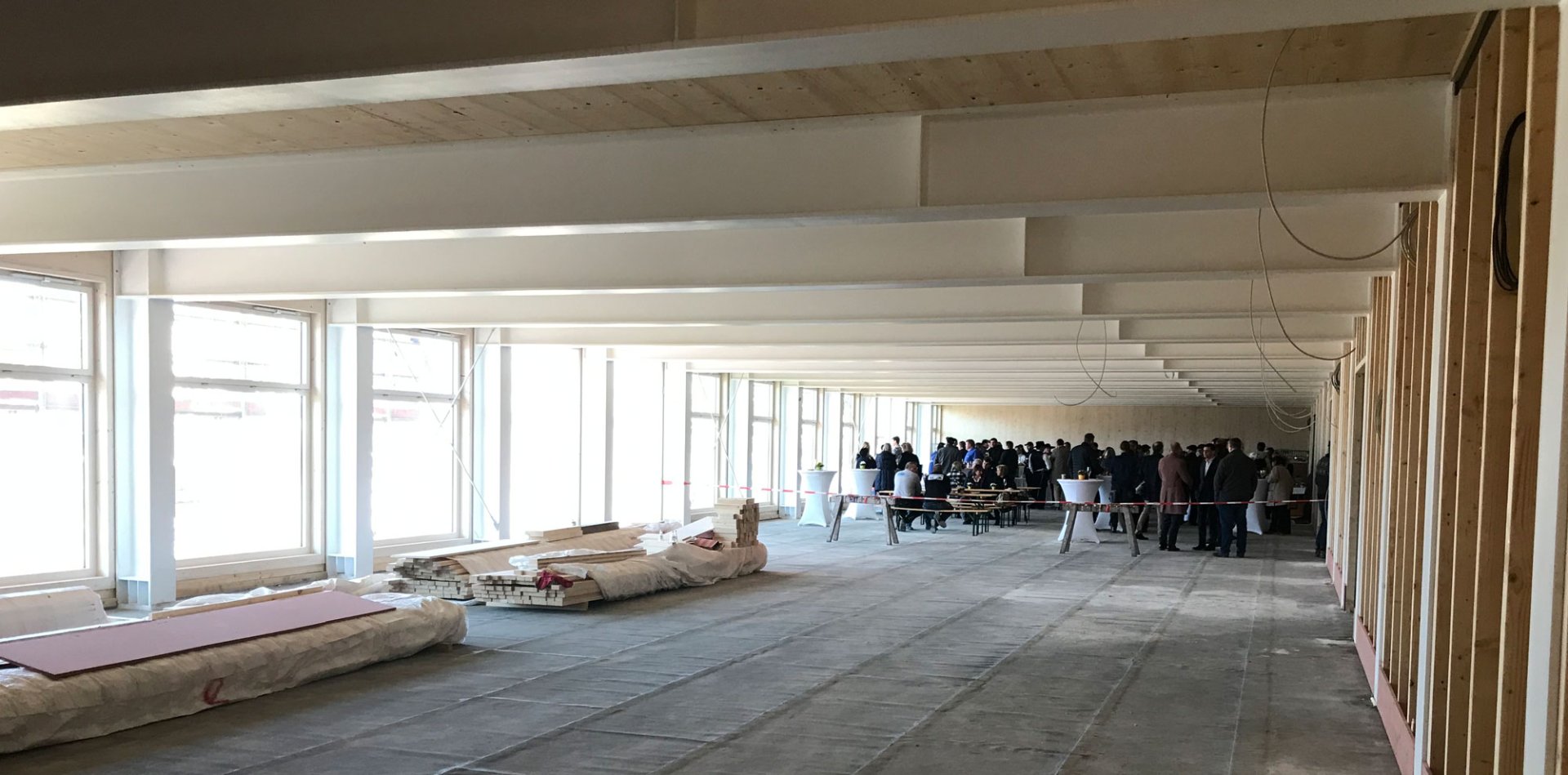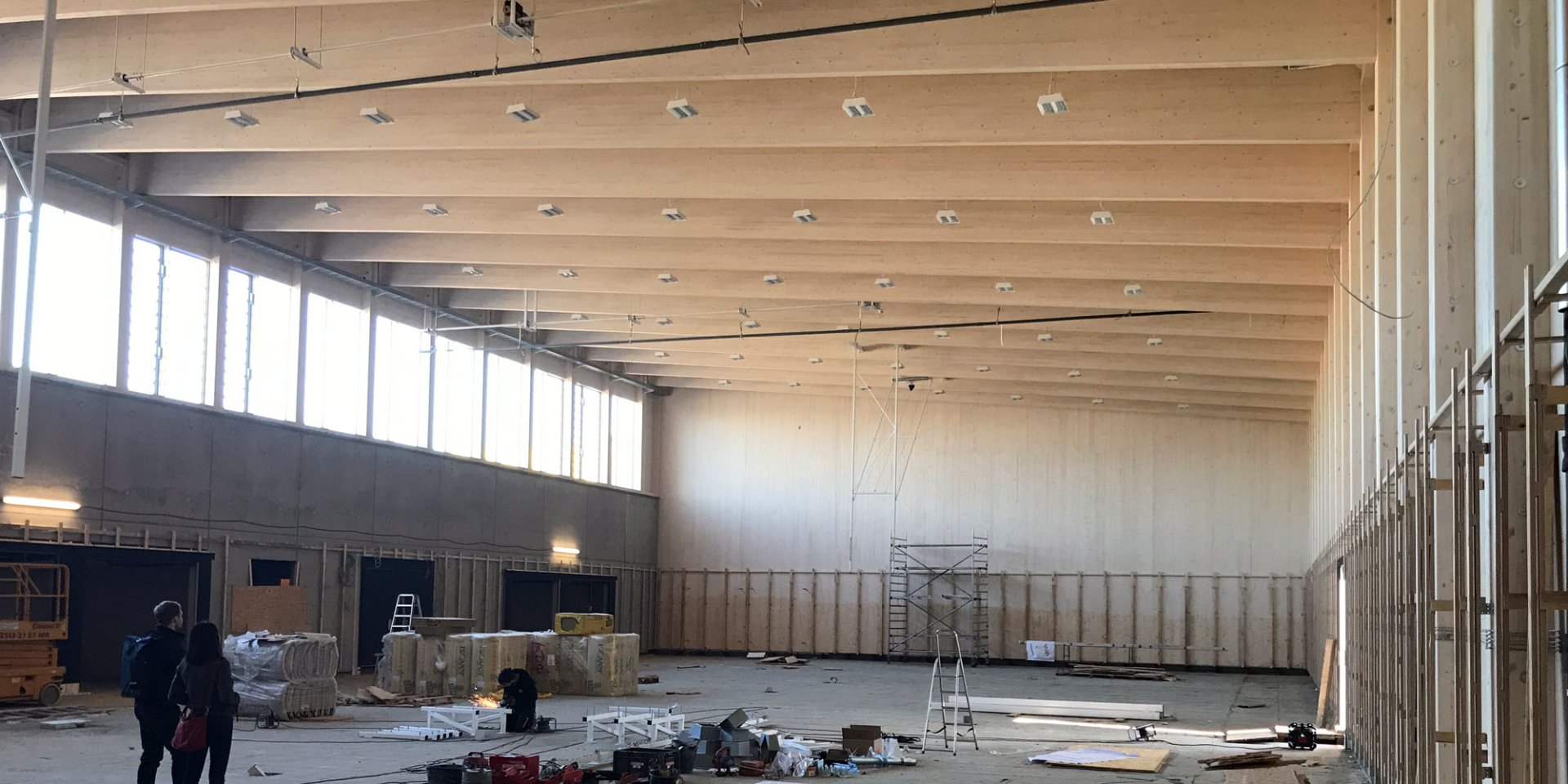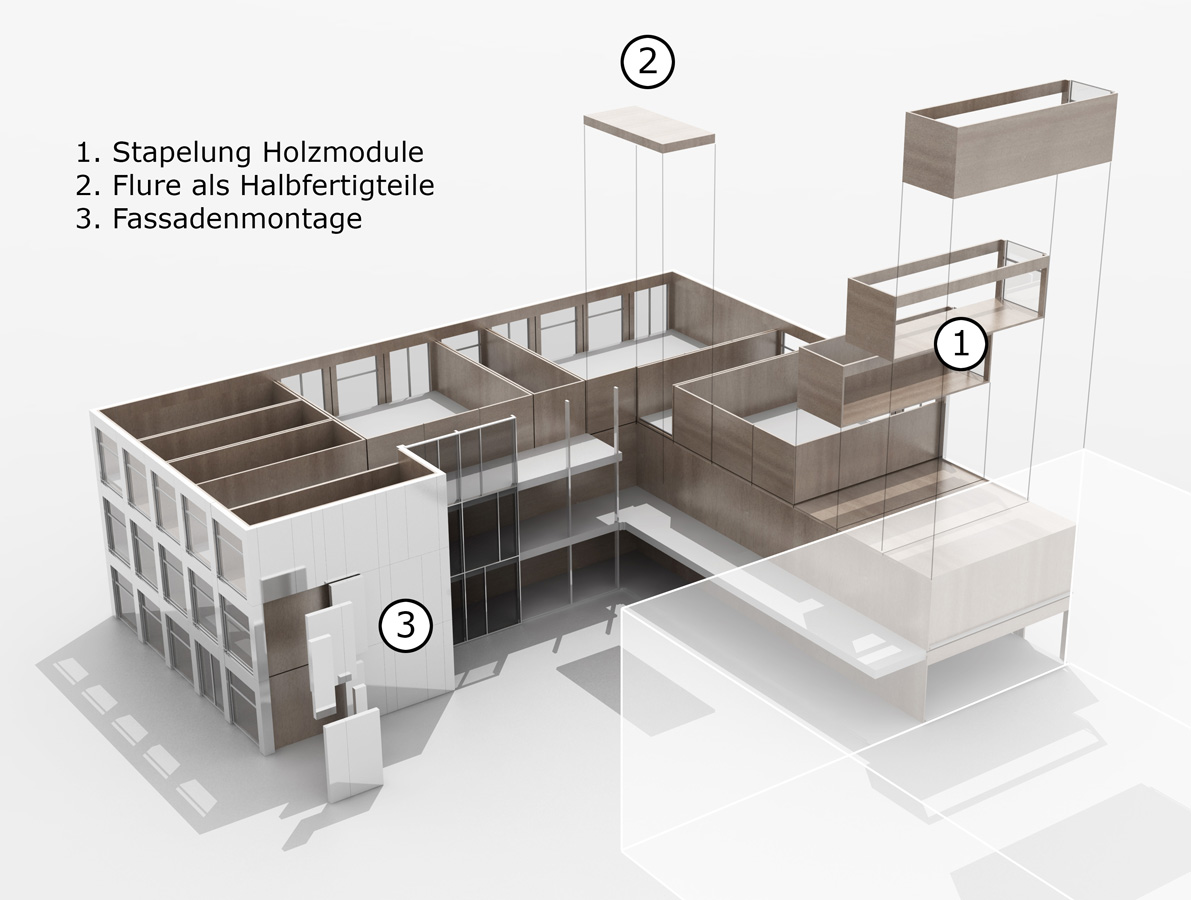 © NKBAK
project description

In Berlin-Mahlsdorf, the first of three model projects in modular timber construction of the Senate Department for Urban Development and Conversion has been realised. The secondary school with 32 classrooms and a central open staircase, as well as a gymnasium, captivates by the contrast between the aluminium clad exterior façade and the interior white glazed wooden surfaces with coloured special elements.
structure

The classrooms, which are square on average, each have modules with a grid dimension of 2.9 m width. They are 8.6 m long and a maximum of 3 m high. The reinforcement of the building takes place via a sufficient number of load-bearing walls. The roof of the sports hall was realised with full cross-sections of glued laminated timber clad with trapezoidal aluminium sheeting.
The development of a few different module types throughout the building led to recurring geometries and thus to a relatively short planning and production process. The assembly of the modules finally took three weeks, after six weeks in February 2019 the whole shell was already in place and the completion was in summer right on time at the beginning of the new school year.
Data
Client:
Senat für Bau- und Wohnungswesen, Berlin
Architect:
NKBAK
Completion: 2019

GFA School building: 8,900 m² | GFA Sports hall: 1,800 m² | Joint venture with:
Service:
Structural engineering, Building physics