© Riepl Riepl Architekten
Library Extension © Ars Electronica—Robert Bauernhansl
Library Extension © Ars Electronica—Robert Bauernhansl
Library Extension
Library Extension
LIT Open Innovation Center © JKU
LIT Open Innovation Center
LIT Open Innovation Center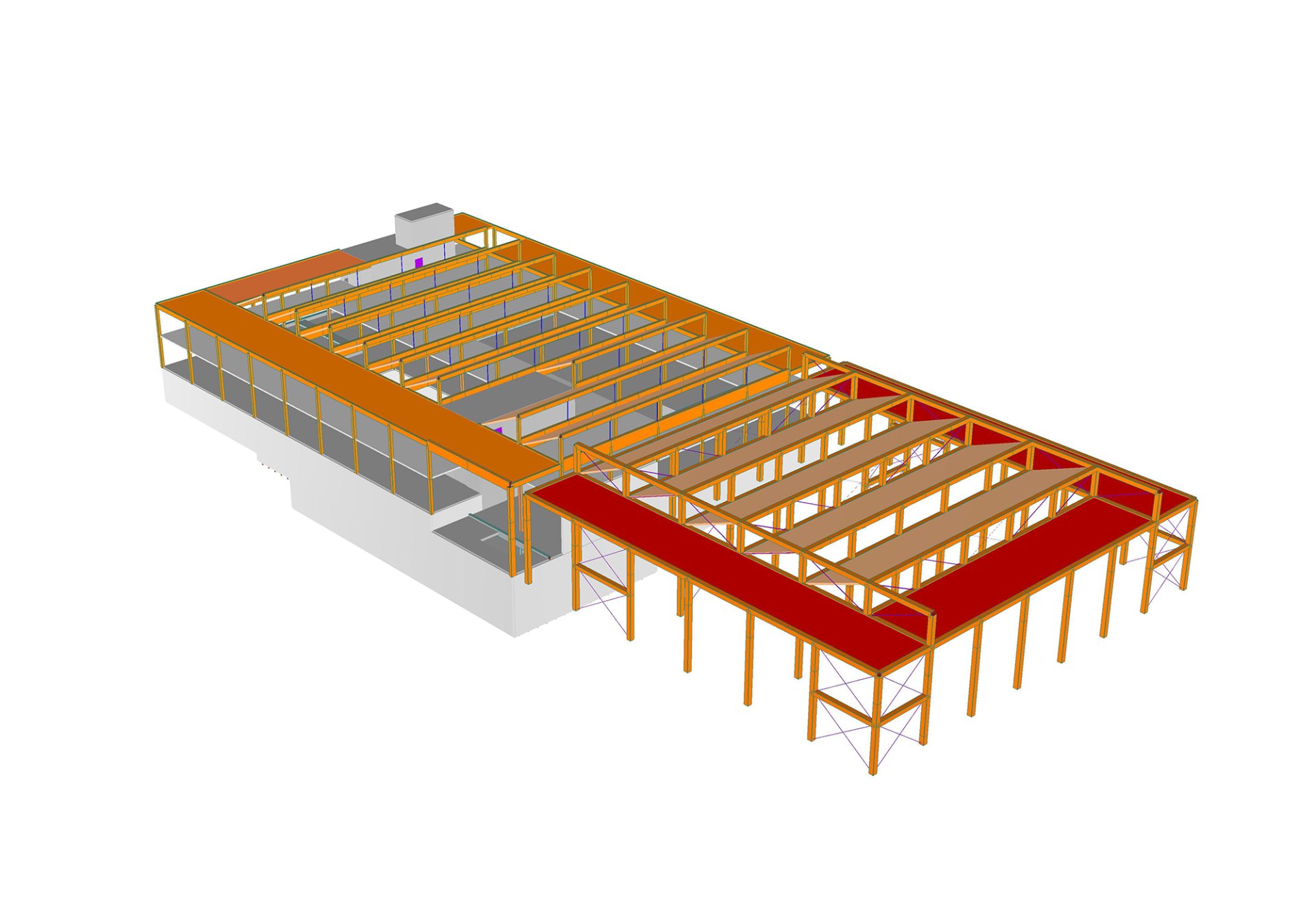 LIT Open Innovation Center
TNF Tower – Somnium © JKU
TNF Tower – Somnium © JKU
TNF Tower – Somnium
Kepler Hall © Ars Electronica—Robert Bauernhansl
Kepler Hall
Kepler Hall
project description

The continuously growing and developing Johannes Kepler University in Linz is expanding its infrastructure by creating new open spaces and reshaping key buildings on campus. We were responsible for the structural design in a total of four subprojects.
Library Extension: The extension of the 1980's library building will consist of a spacious staircase in the forecourt leading into the building and the outdoor area of the library. It will create new learning venues for students at the university and many communicative spatial areas.
LIT Open Innovation Center: The LIT is the new pilot factory at the JKU Campus in Linz and is equipped with photovoltaic panels on a timber and concrete construction. With its 9,000 square meters, the centre will host the university's research network with technological interdisciplinary and transdisciplinary research groups in addition to different research processes along with production and teaching.

TNF Tower: With its open steel grid construction embedded with vegetation, the elevation of the already tallest building on campus, will now serve university visitors as a remote oasis for relaxation. The TNF Tower's Somnium consists of a freely shaped platform with a partially landscaped open lattice structure that provides the visitors with tranquillity in the vibrating university life on campus.
Kepler Hall: The Hall will serve as an auditorium and event centre as an open multifunctional space covering the broad spectrum of the university's existing requirements. The hall is located next to the campus entrance on a total area of 3,000 square meters which includes a spacious covered outdoor section to host a wide range of events like an open-air cinema or a weekly market.
Data
Client:
BIG Bundesimmobiliengesellschaft
Architect:
Riepl Riepl Architekten
Completion: 2020

GFA Library extension: 2,500 m² | GFA Kepler Hall: 3,000 m² | GFA LIT Open Innovation Center: 9,000 m² | Height TNF Tower: 18 m
Service:
Structural engineering
Related Links

more projects referring to:
> timber