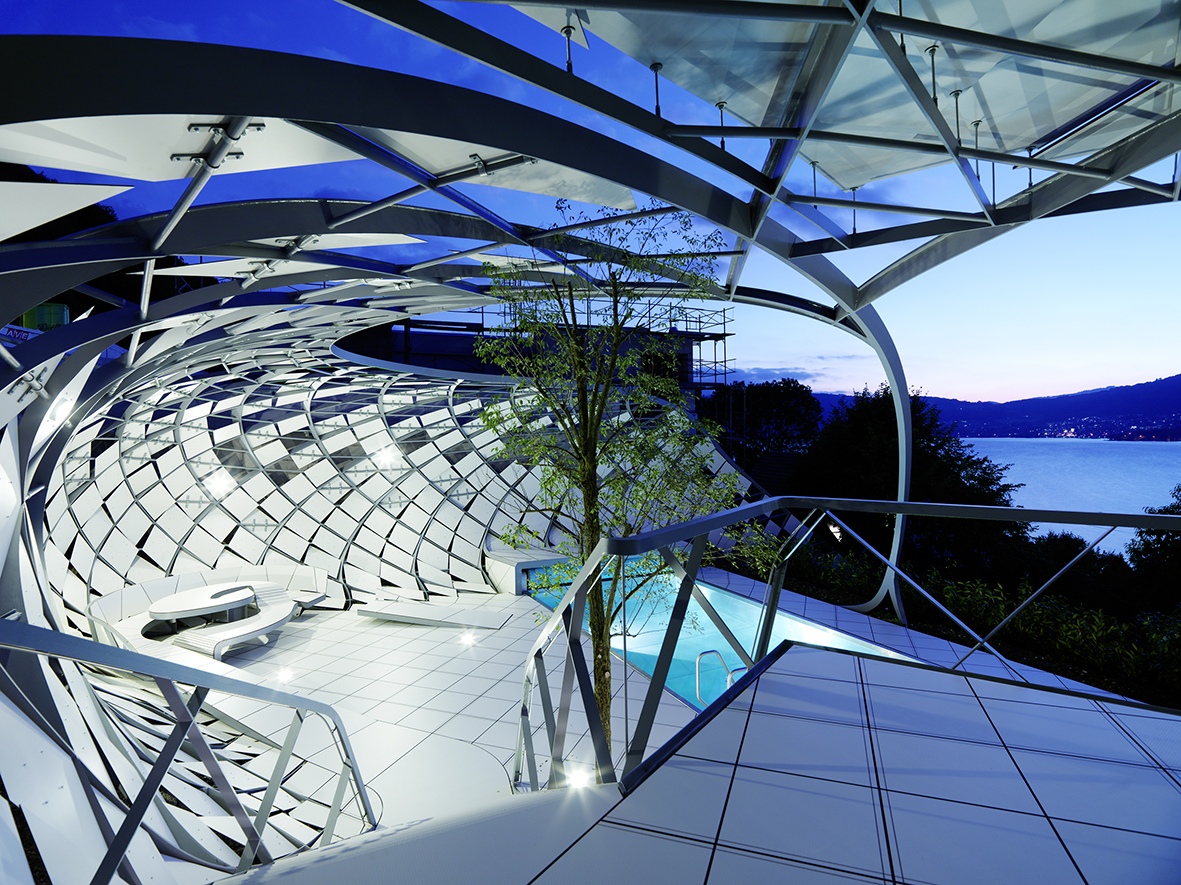 © Paul Ott, Graz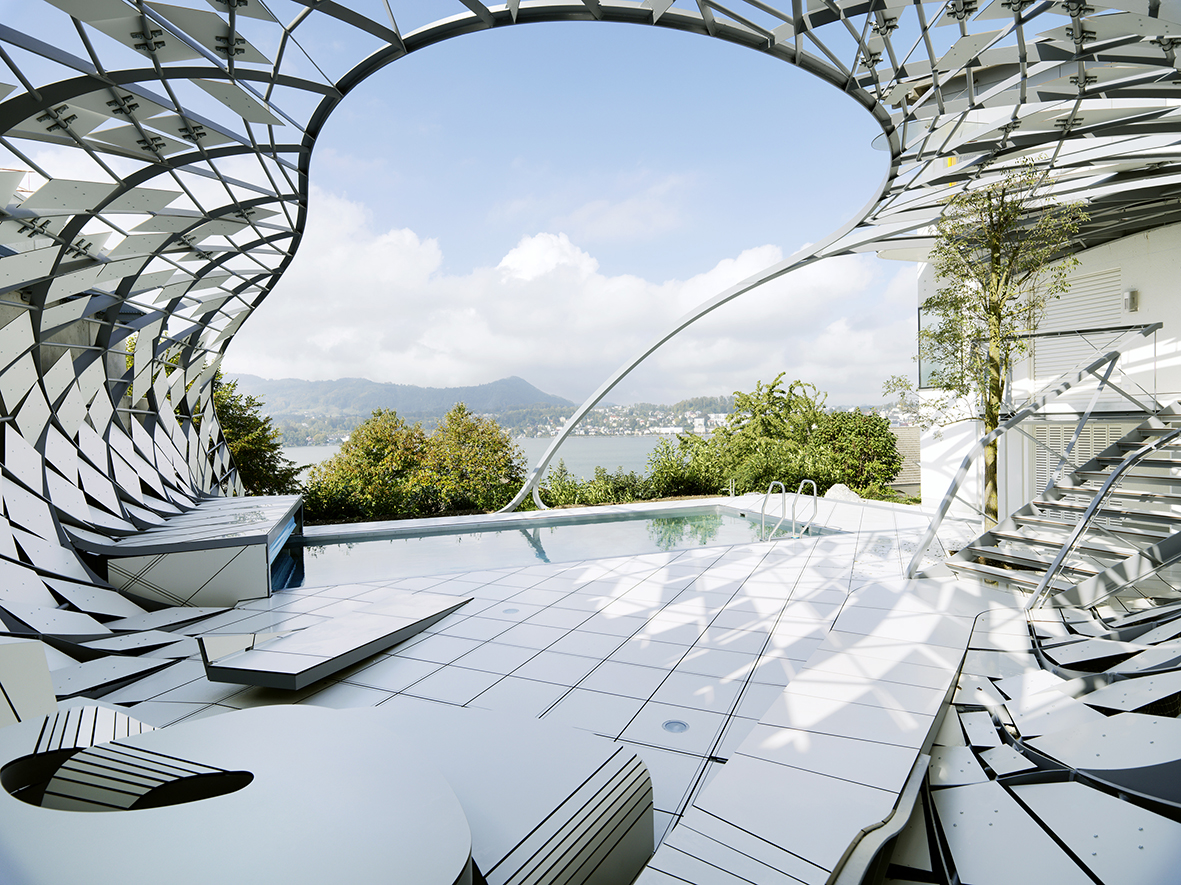 © Paul Ott, Graz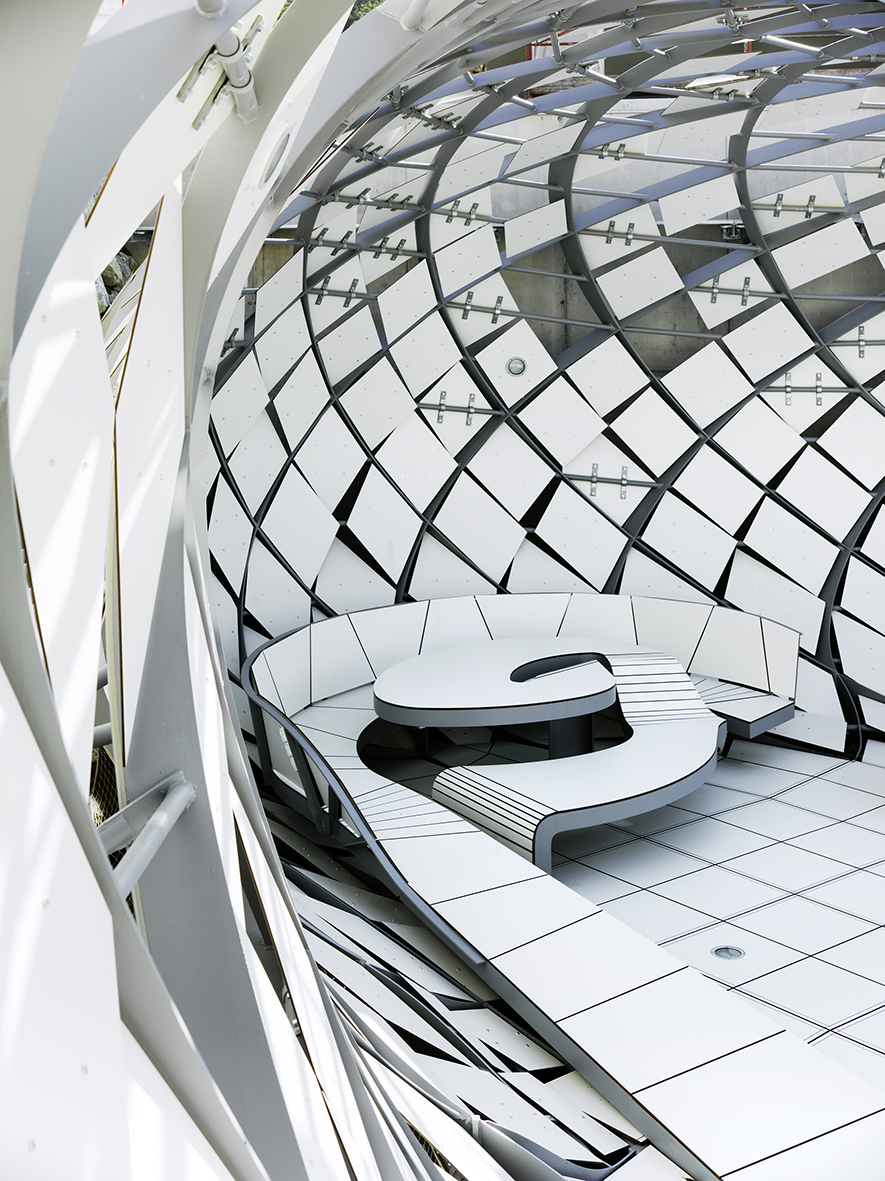 © Paul Ott, Graz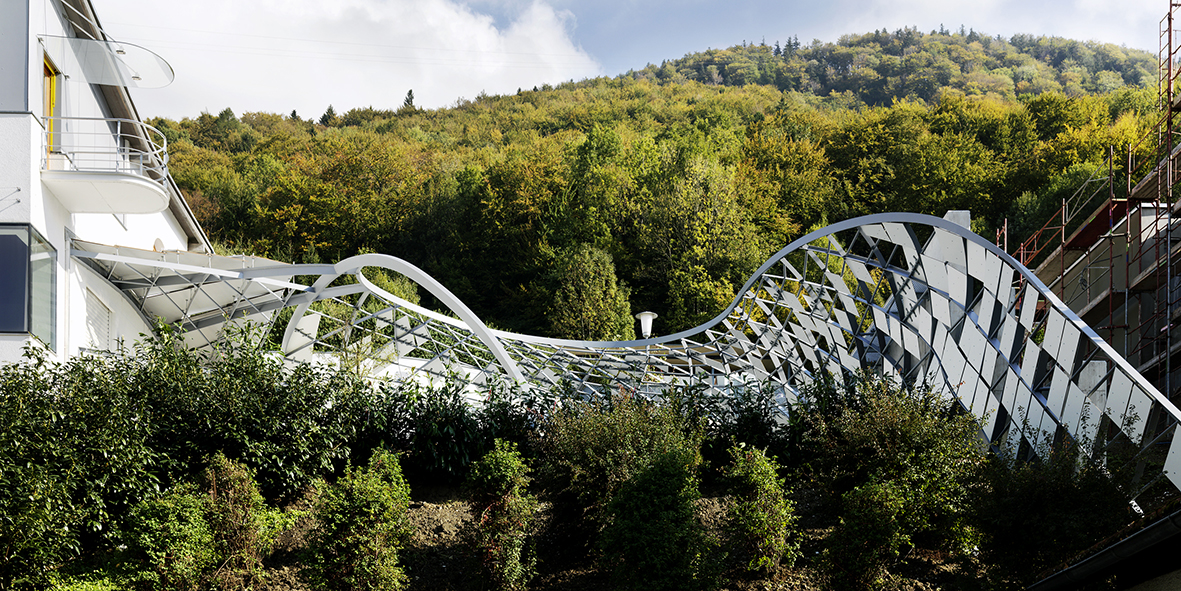 © Paul Ott, Graz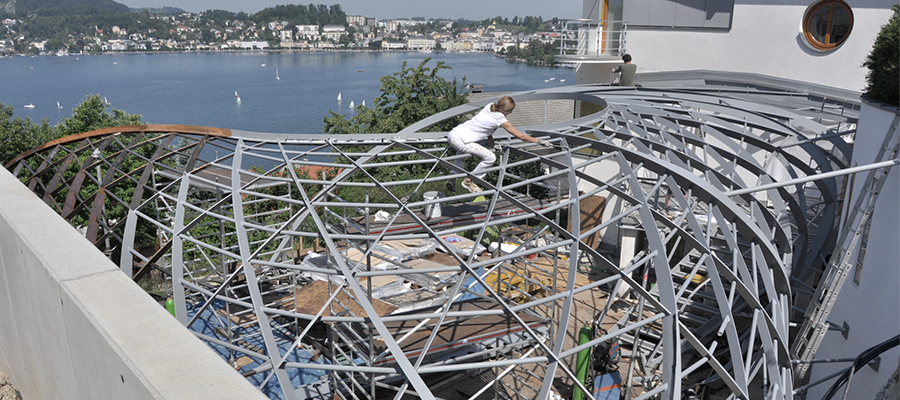 © heri&salli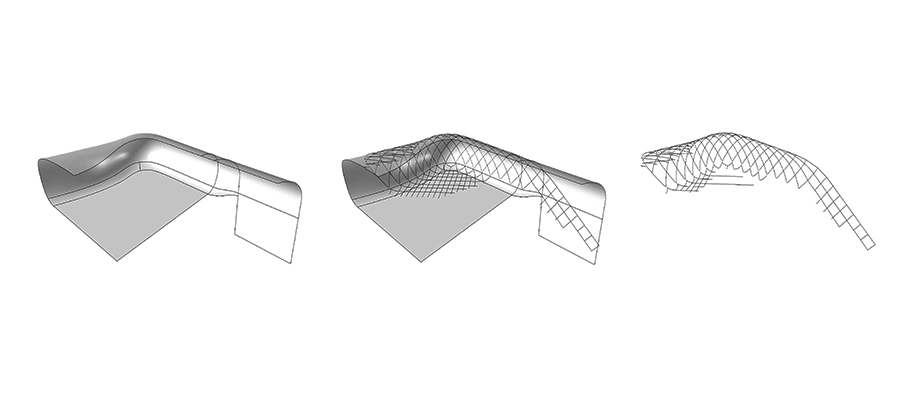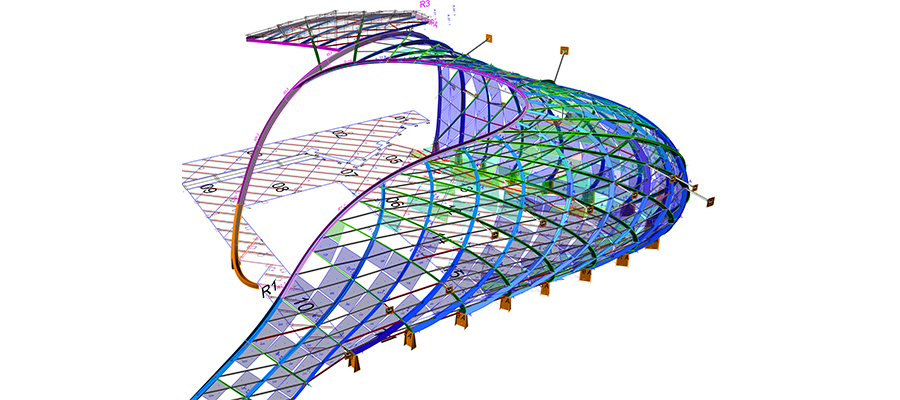 project description

The pergola, designed by heri&salli, is an extension for a private house situated at a hillside in Lower Austria. With its double-bended shape, it stretches all around a terrace floor and thus creates a visual cover to the surrounding. The continuous surface fades from being a wall to a partly roofing surface.
structure

The geometrical and structural design processes are in direct interrelation via a parametric model. The primarily shaped surface gets dissolved into a trellis-work within a grid of rhombuses. The structure is set up by two crosswise arranged arrays of non parallel flat steel ribs, and is then cladded with wooden tiles. These flat panels are aligned tangentially to the underlying design surface, resulting into a snake-like appearance of the skin.
Defining the layout of the structural grid, the orientation of the flat ribs planes as well as the distribution of tiles, does reflect in the structures load bearing behavior; material thickness and height of each rib is adjusted to its specific stress.
The construction planning, such as the detailing of different types of connections in between the ribs, the foundation and covering tiles, as well as the preparation of the fabrication files, meaning the unrolling and labeling of all components, got automated via the parametric model.
Data
Client:
private
Architect:
heri&salli
Completion: 2011

In collaboration with: SFK Tischler GmbH, Kirchham | In collaboration with: Metallbau Fischer, Klagenfurt
Service:
Structural engineering