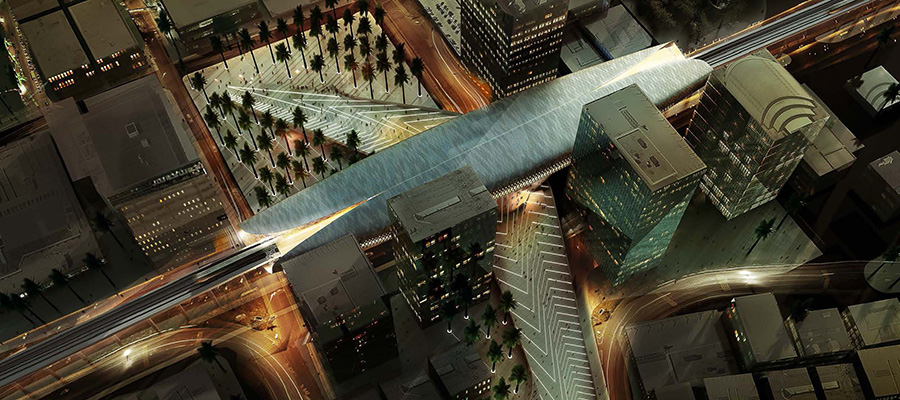 © Snøhetta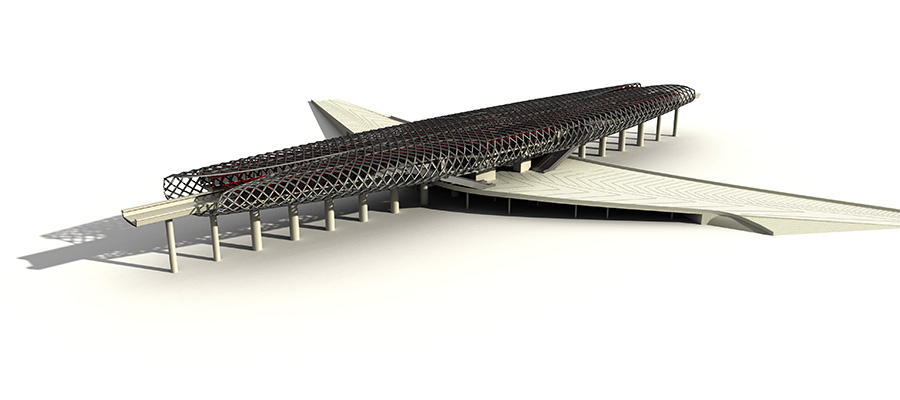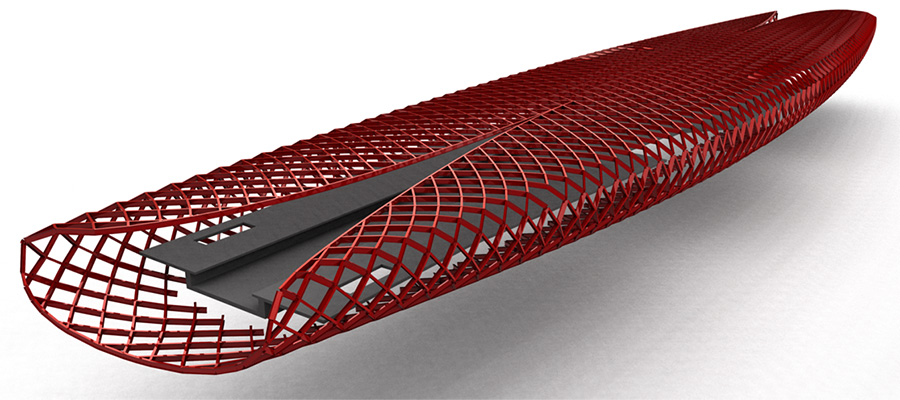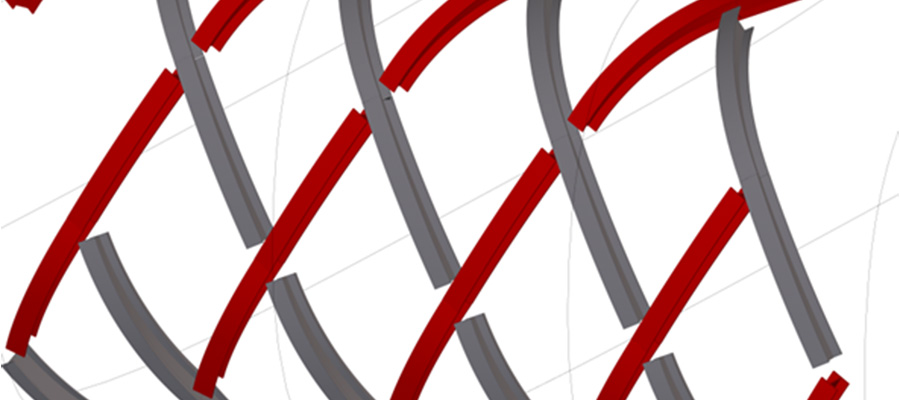 project description

The station – a sleek skin of the future, hovers delicately above the rising urban landscape of the city, creating a new public arena in the space between the ground and the sky. Linking again with tradition, the wrap is a unique ceramic tile with varying degrees of textures and signatures developed in cooperation with local artists.
On the inside, the hard shell of the station is revealed to have a soft and ornamented interior consisting of a complex yet contextual mashrabiya screen. The screen links both history and technology, consisting of traditional patterns applied through the latest of computer and fabrication technologies – symbolizing the duality between the future and the past.
From station to station the mashrabiya screen changes again in colour and material offering each station a personal signature whilst retaining a coherent identity throughout the line.
Data
Client:
SYSTRA
Architect:
Snøhetta AS
Planning: 2014

In collaboration with: BGKI
Service:
Structural engineering