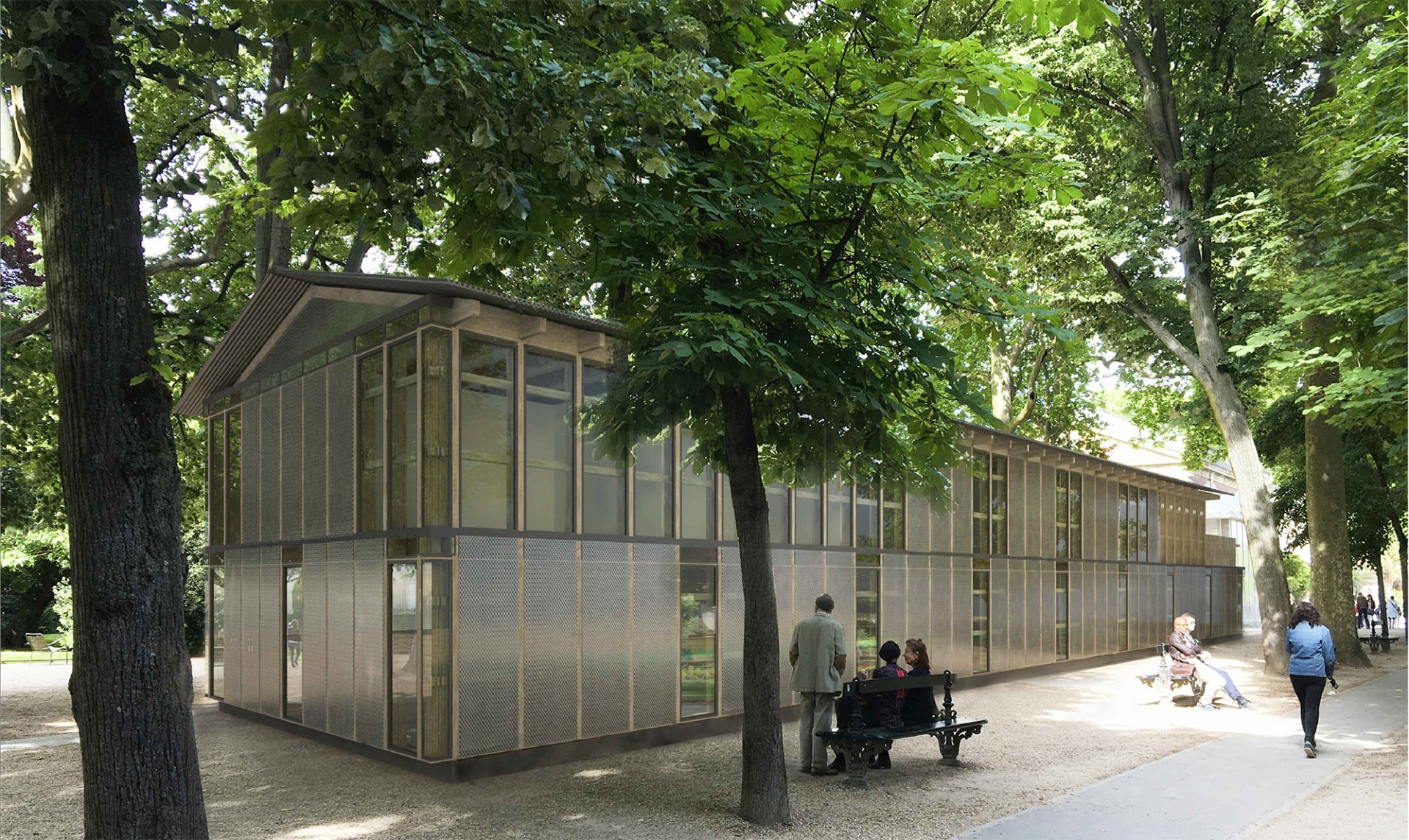 © Djuric Tardio Architectes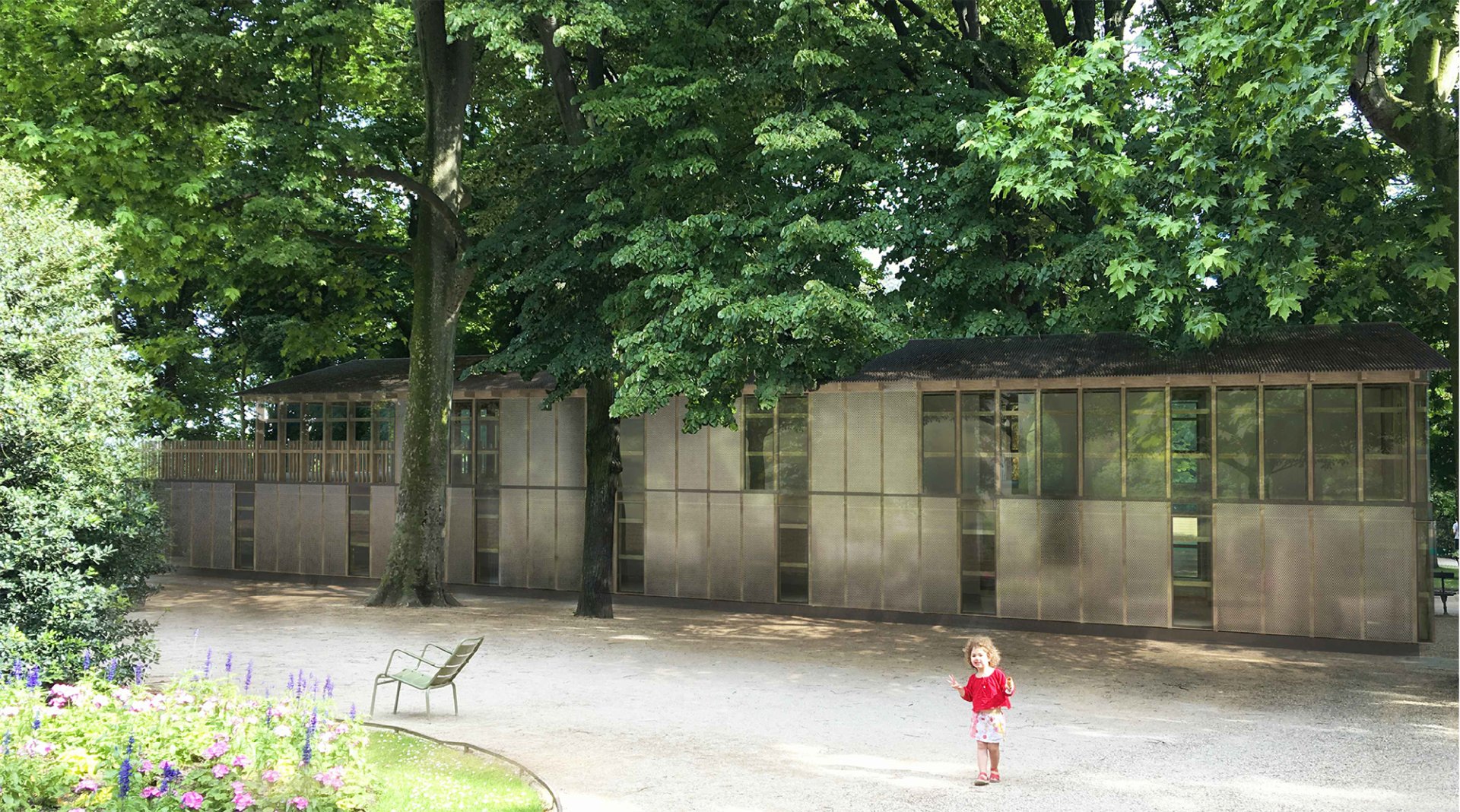 © Djuric Tardio Architectes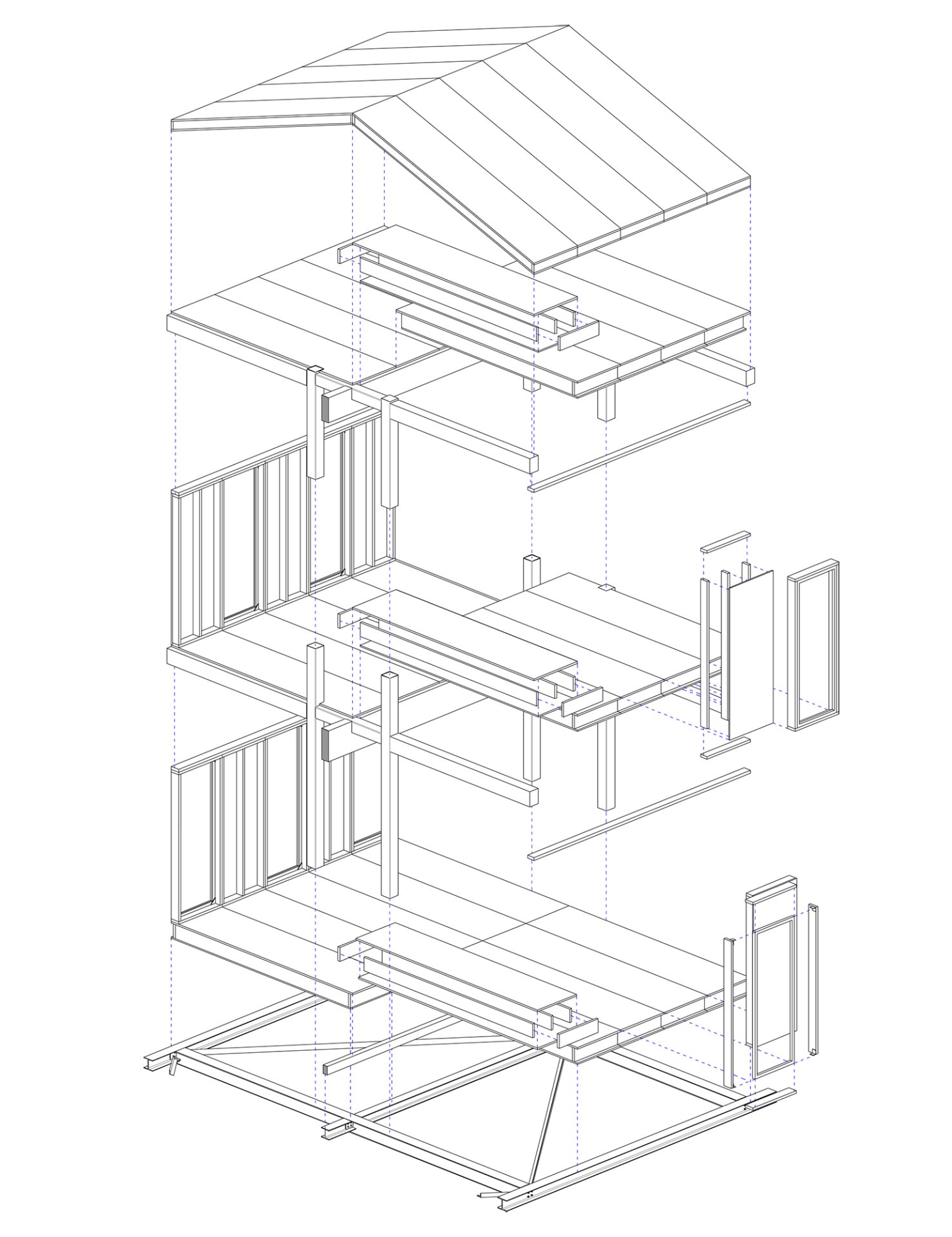 project description

The project consists of the creation of a modular and demountable building, which will initially be implemented for use as a daycare center in the Luxembourg gardens in the 6th arrondissement of Paris.
The building (41 x 8, 5m) without basement level, is a unique rectangular volume, with a ground floor recess on the first floor in order to create an outdoor terrace. The edifice is covered by a gable roof. Provisions are made to allow free development of the plan.

structure

The structure follows a wooden frame wall construction scheme with diaphragm floors in laminated boxes. The outer walls are made of wooden frame walls, they ensure a vertical supporting function. Metal gantries are present at regular intervals on the central axis of the building and on each floor. Micropiles are used as the foundation. The facades is characterized by 1m alternating glass and metal panels.
Data
Client:
City of Paris, France
Architect:
Djuric-Tardio Architectes
Completion: 2019

Service:
Structural engineering
Related Links

more projects referring to:
> timber