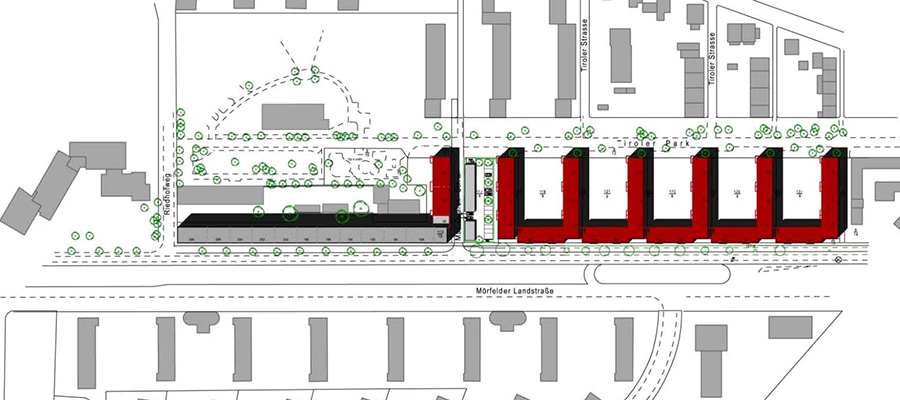 © Scheffler + Partner
project description

The "Deutsche Annington" added another storey to the existing residential buildings in "Mörfelder Landstraße" in Frankfurt that were built in the 1930s. The entire building complex comprises six L-shaped two and three-storied buildings.
Thorough investigations of the existing outer walls revealed that these can bear the loads of an additional storey.
structure

The new apartments are completely built in timber to reduce the additional weight. The spans of 9 m are carried by ribbed slab. The floor slabs of equal span are made of 32 cm thick cross laminated timber.
The vertical load-transfer is achieved by timber-frame wall panels. An up to 40cm deep ring beam is used to transfer the loads as evenly as possible into the existing masonry walls. The balconies are realized by cantilevering cross laminated timber panels.
Data
Client:
Deutsche Annington Immobiliengruppe
Architect:
Scheffler + Partner
Completion: 2015

GFA: 4,500 m²
Service:
Structural engineering
Related Links

more projects referring to:
> timber