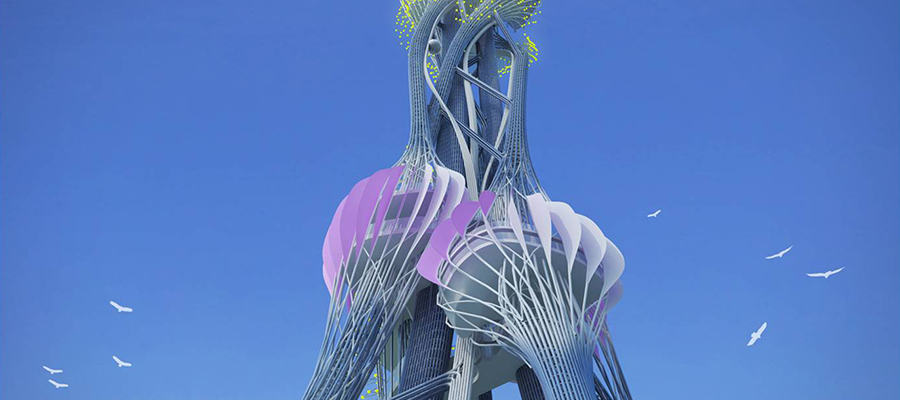 © SOMA-Architecture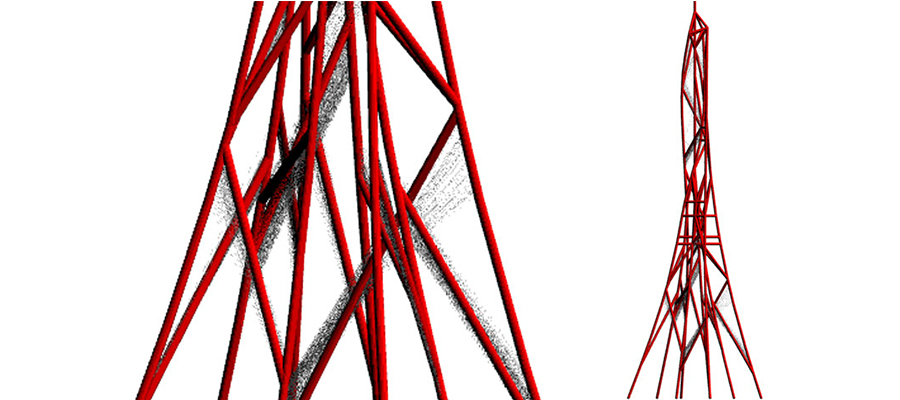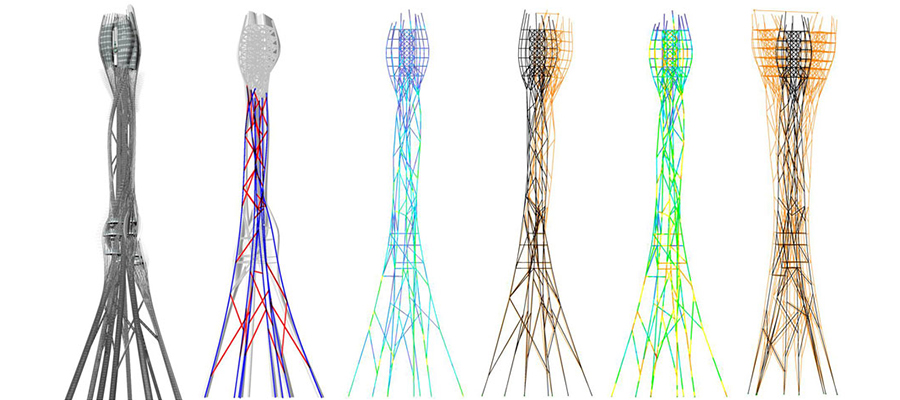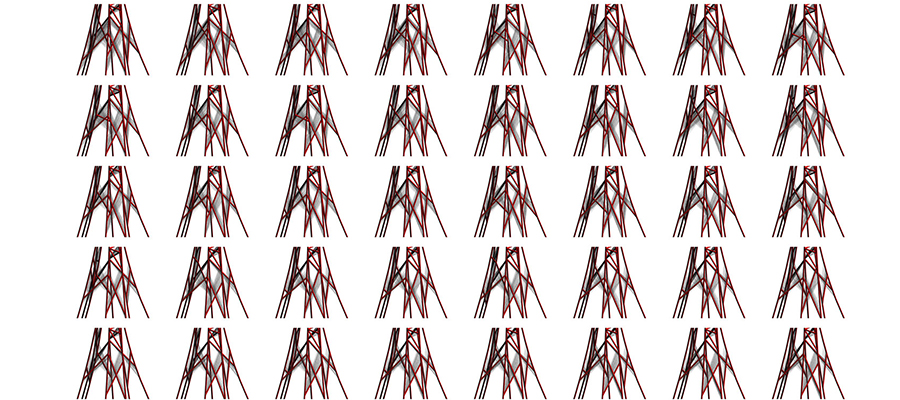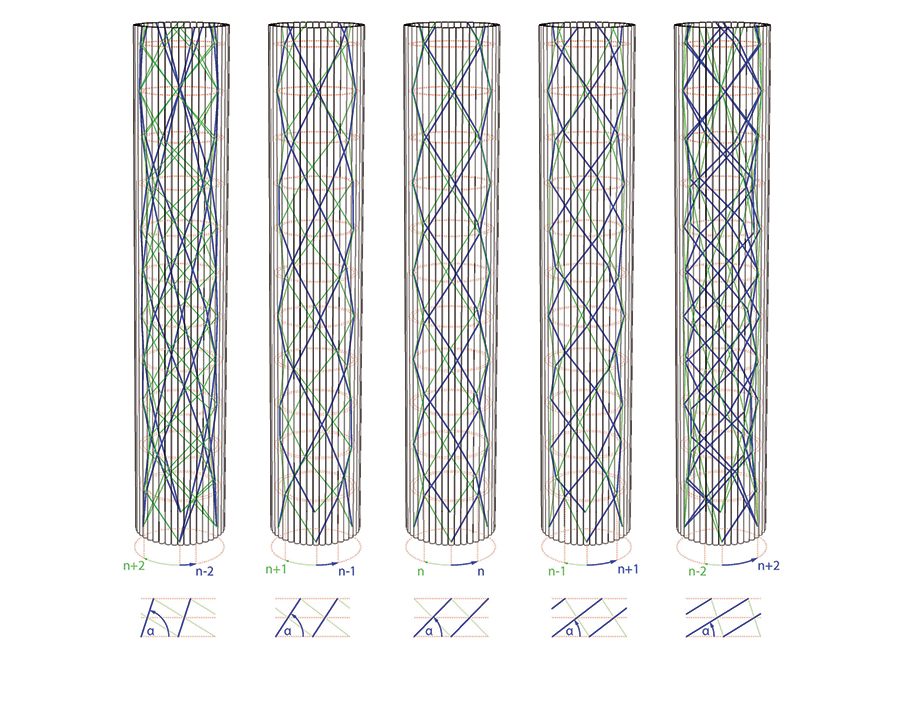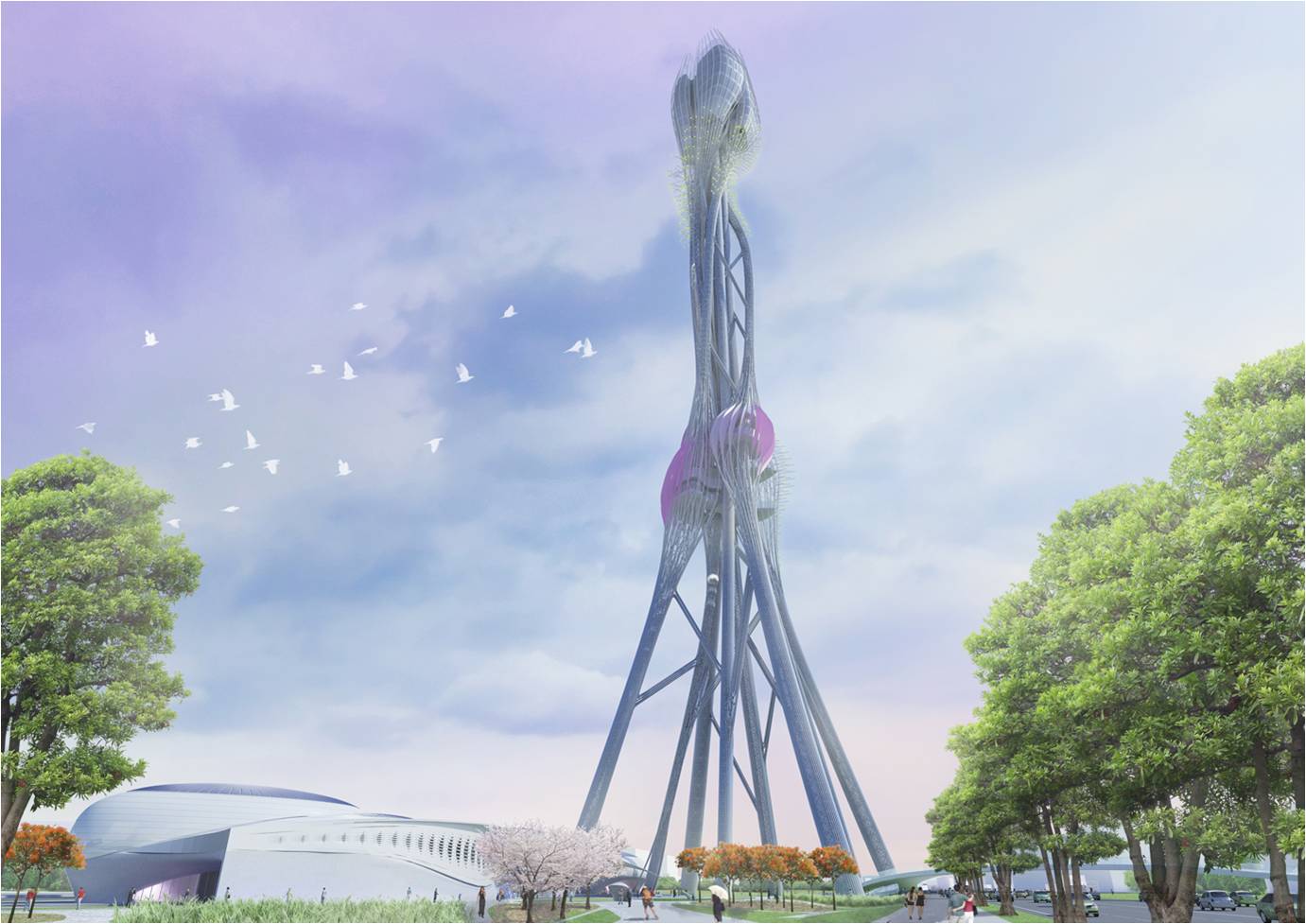 © SOMA-Architecture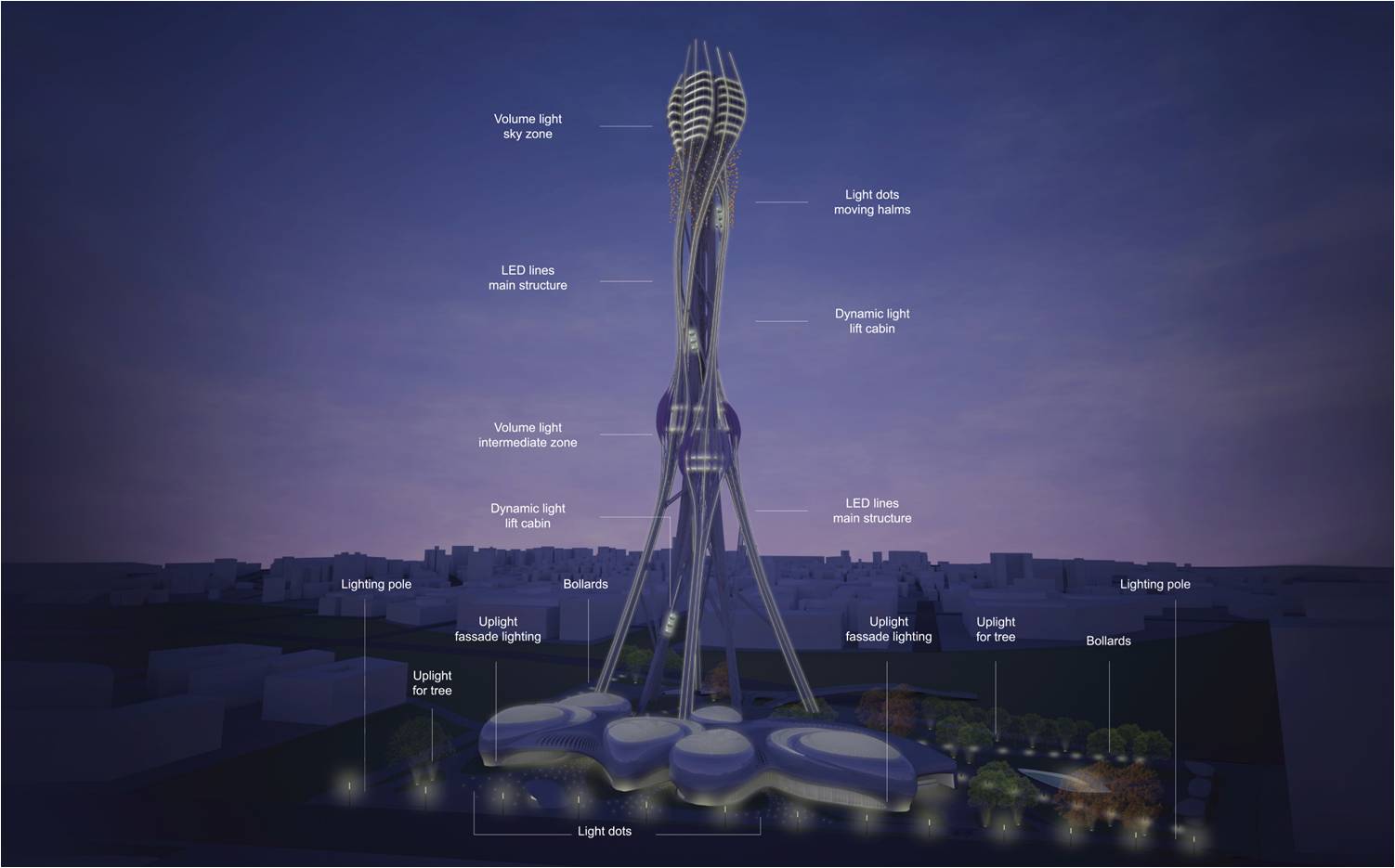 © SOMA-Architecture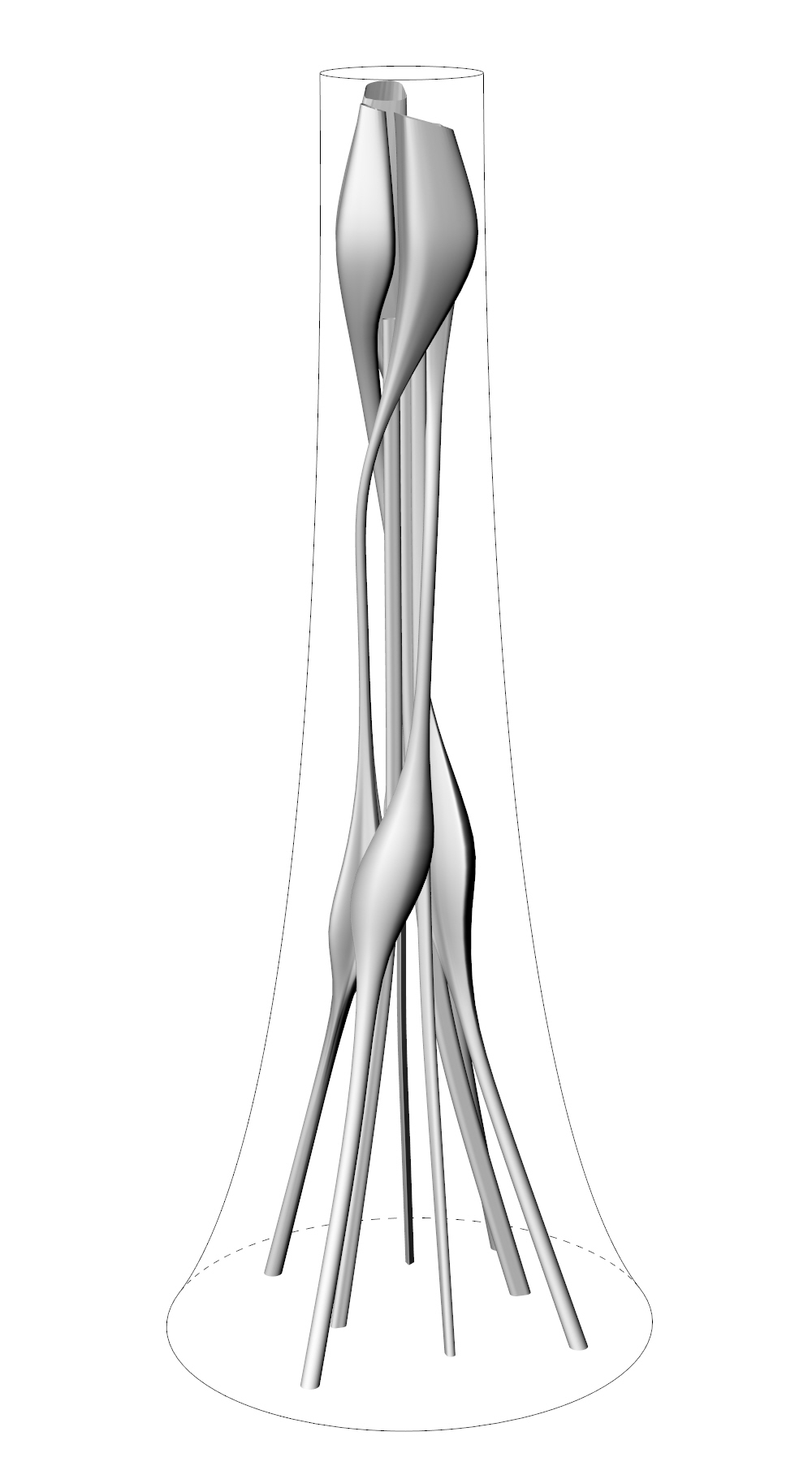 © SOMA-Architecture
project description

The Taiwan Tower will become an innovative landmark people will identify with in present as well as in future times. Therefore the tower should not state a fixed meaning or image, but trigger people to invent and create their own interpretations of the tower's meaning. To evoke multiple and diverse images the tower has to be illusive and complex.
The Taiwan Tower is a fibrous structure that emerges out of the interplay of many individual members, forming a synergetic whole. It celebrates diversity and will become a dynamic and contemporary democratic landmark.
structure

The towers structural topology is not defined in a traditional structural design process. In contrast to this, a bottom-up method is established, that leads to a structure with emergent load-bearing capacities. By using probabilistic optimization methods complexity in the topology of structures is achievable, that directly derives from static capacities, but do not explicitly show the underlying load-bearing principles. The inherent load-bearing quality is not readable at first glance and emerges as the result of the complex interaction between the single members.
Data
Client:
Taichung City Government, Taichung, Taiwan
Architect:
soma architecture, Vienna, Austria
Competition: 2nd Prize (2011)
Planning: 2011

Height: 330 m | Total weight : 17,000 t
Service:
Structural engineering