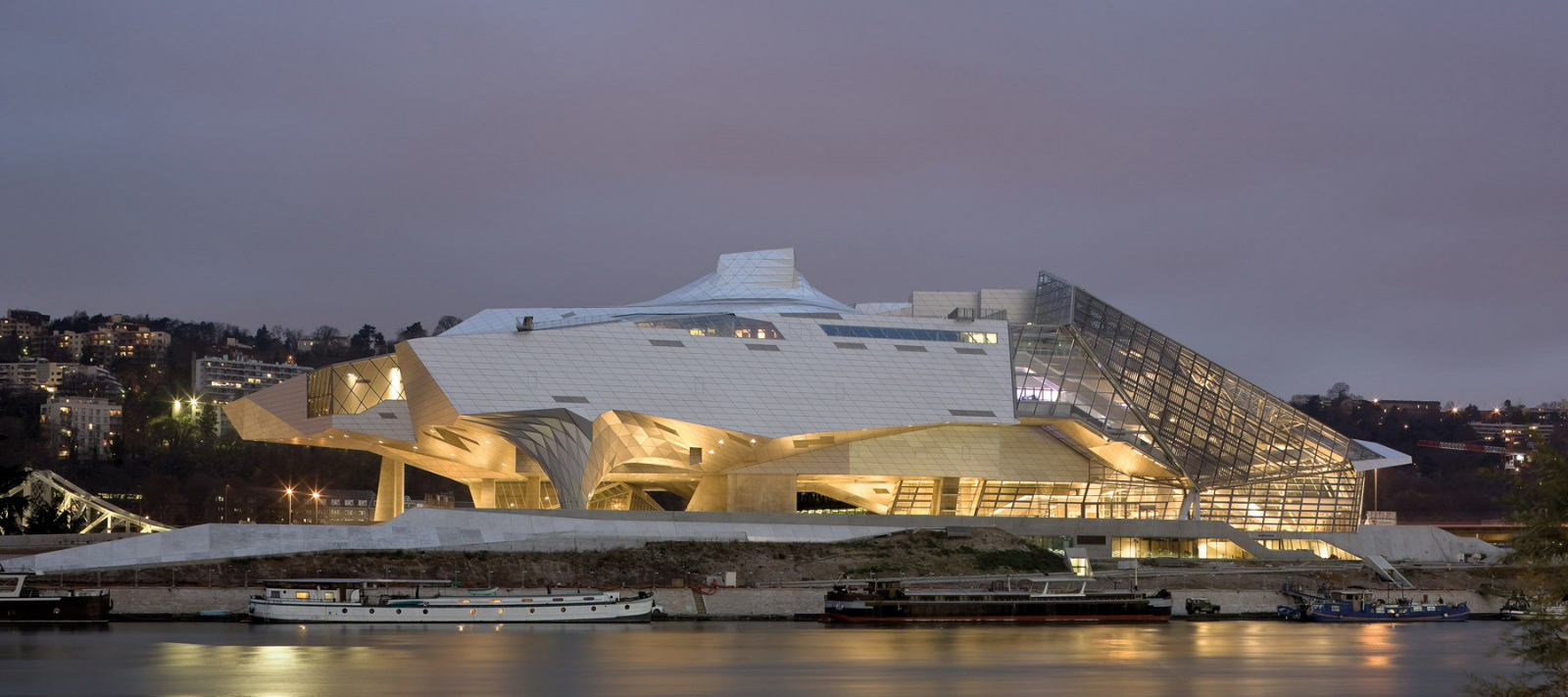 © Coop Himmelb(l)au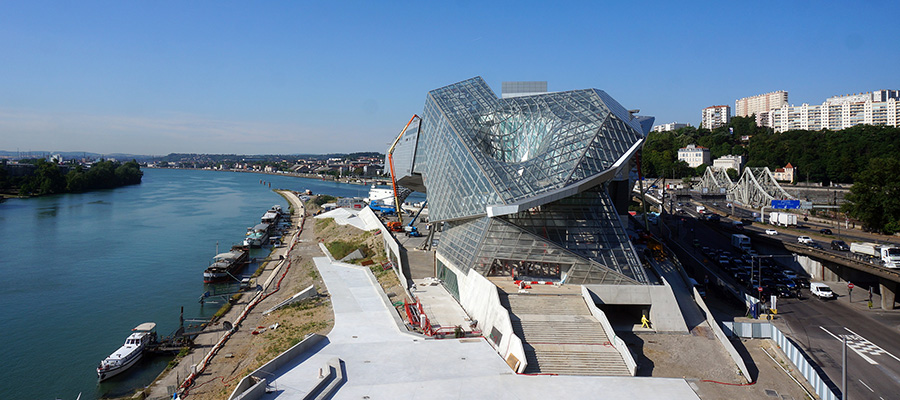 © Coop Himmelb(l)au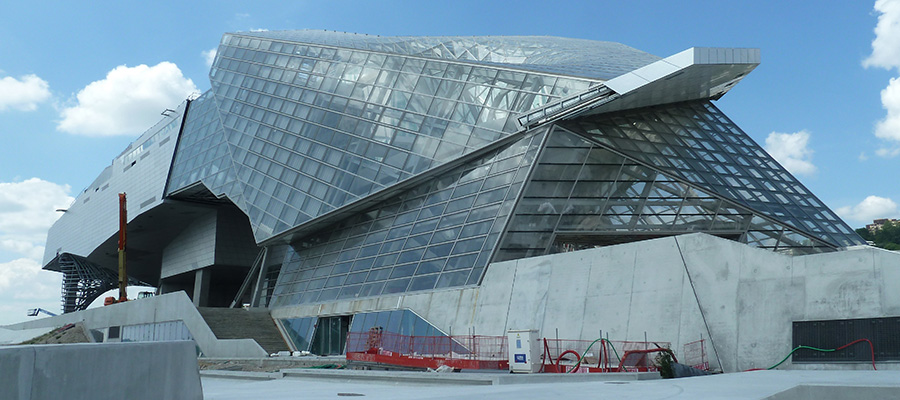 © Coop Himmelb(l)au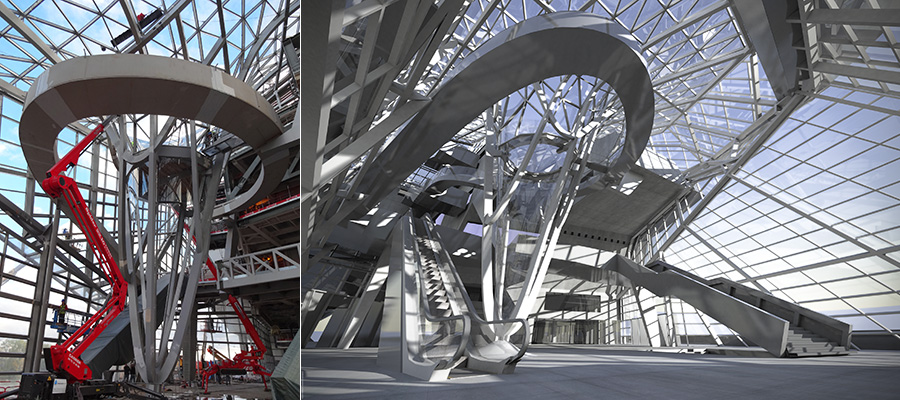 © Coop Himmelb(l)au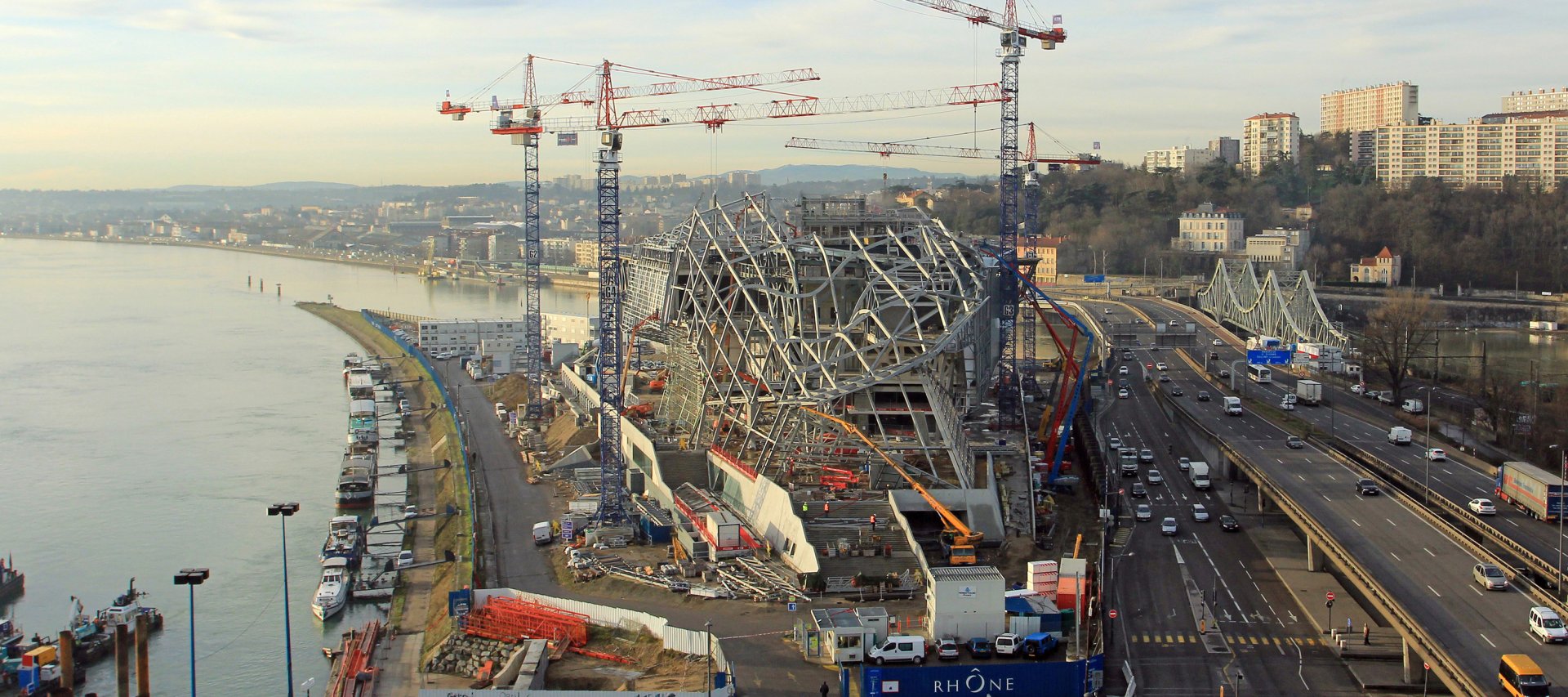 © Coop Himmelb(l)au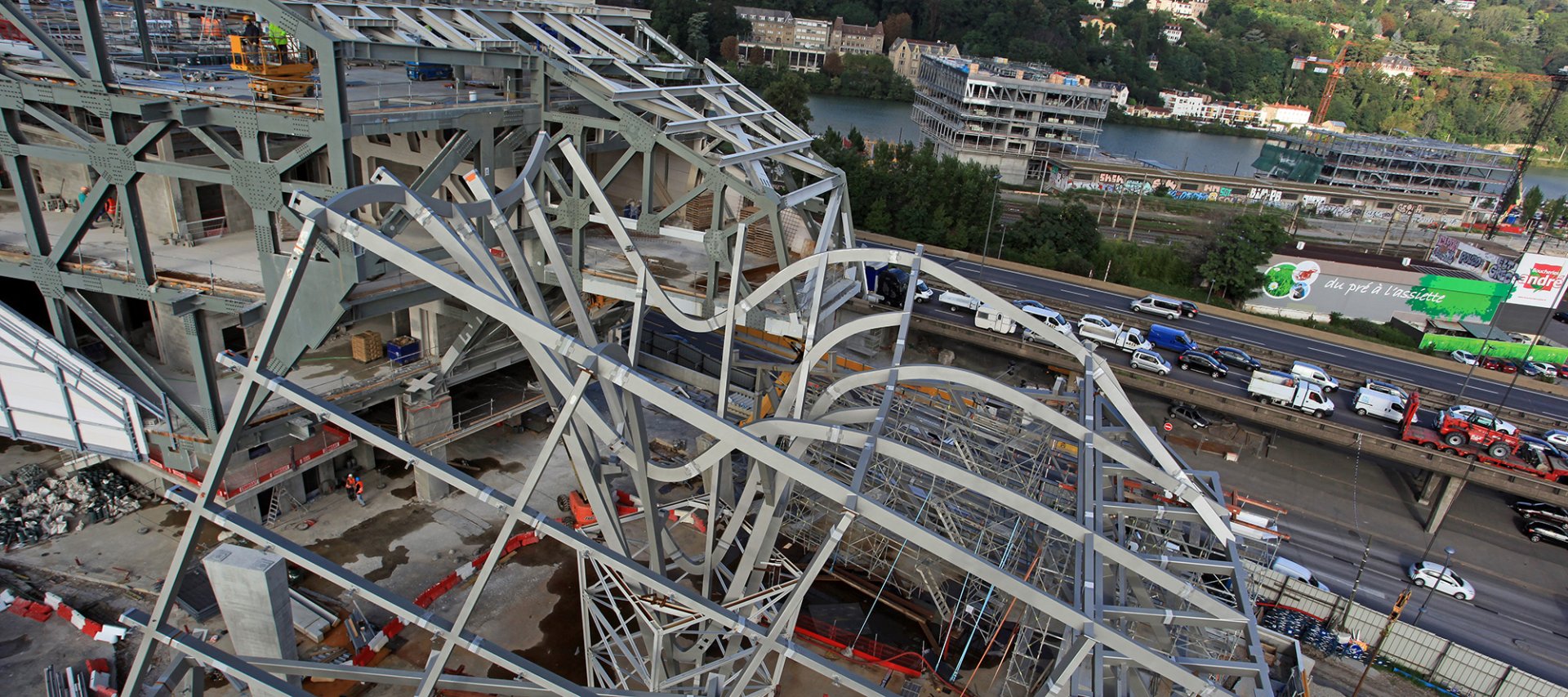 © Coop Himmelb(l)au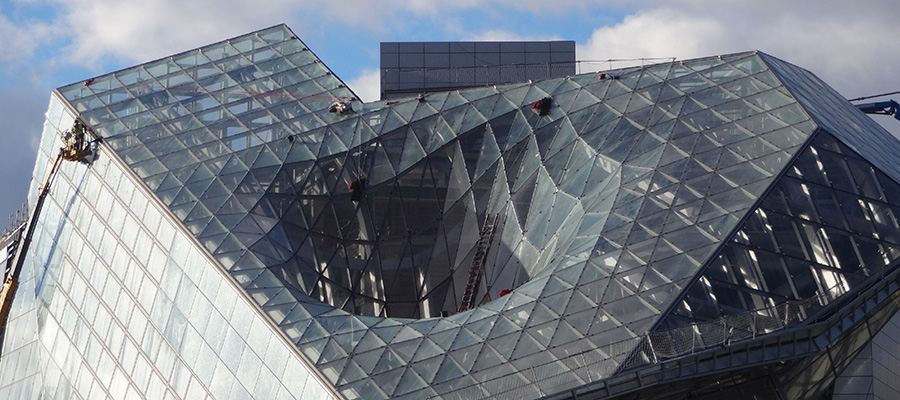 © Coop Himmelb(l)au
project description

The Musée des Confluences is a museum of sciences and societies with a total area of 22,000m². It has three components: the concrete Plinth, the metallic Cloud and the steel, glass and stainless steel Crystal. The Plinth, organised on two semi-buried levels, houses the museum's technical areas and two auditoriums (344 and 122 places). The Crystal houses the main entrance and reception area.
structure

Entirely built in raw concrete, the plinth is eight metres high. Fourteen monumental post and three pillars support the 6,500-tonne metallic roof of the Cloud housing the permanent (3,300m²) and temporary exhibition spaces. The Cloud is composed of a load-bearing structure and a skeletal structure creating its form.
The Crystal is composed of an entirely visible primary structure and a secondary structure supporting the glazing (1,500 panes). The museum's connecting walkways and staircases wind round the central "Gravity Pit." The ensemble is partly supported by the structure of the Cloud and rests at its base point on the plinth.

Data
Client:
Département du Rhône
Architect:
Coop Himmelb(l)au
Competition: 1st prize (2001)
Completion: 2014

GFA: 46,476 m² | NFA: 20,600 m² | Gross volume: 139,428 m³ | In collaboration with: Coyne et Bellier, Lyon / VS_A, Lille
Service:
Structural engineering
Related Links

more projects referring to:
> Steel