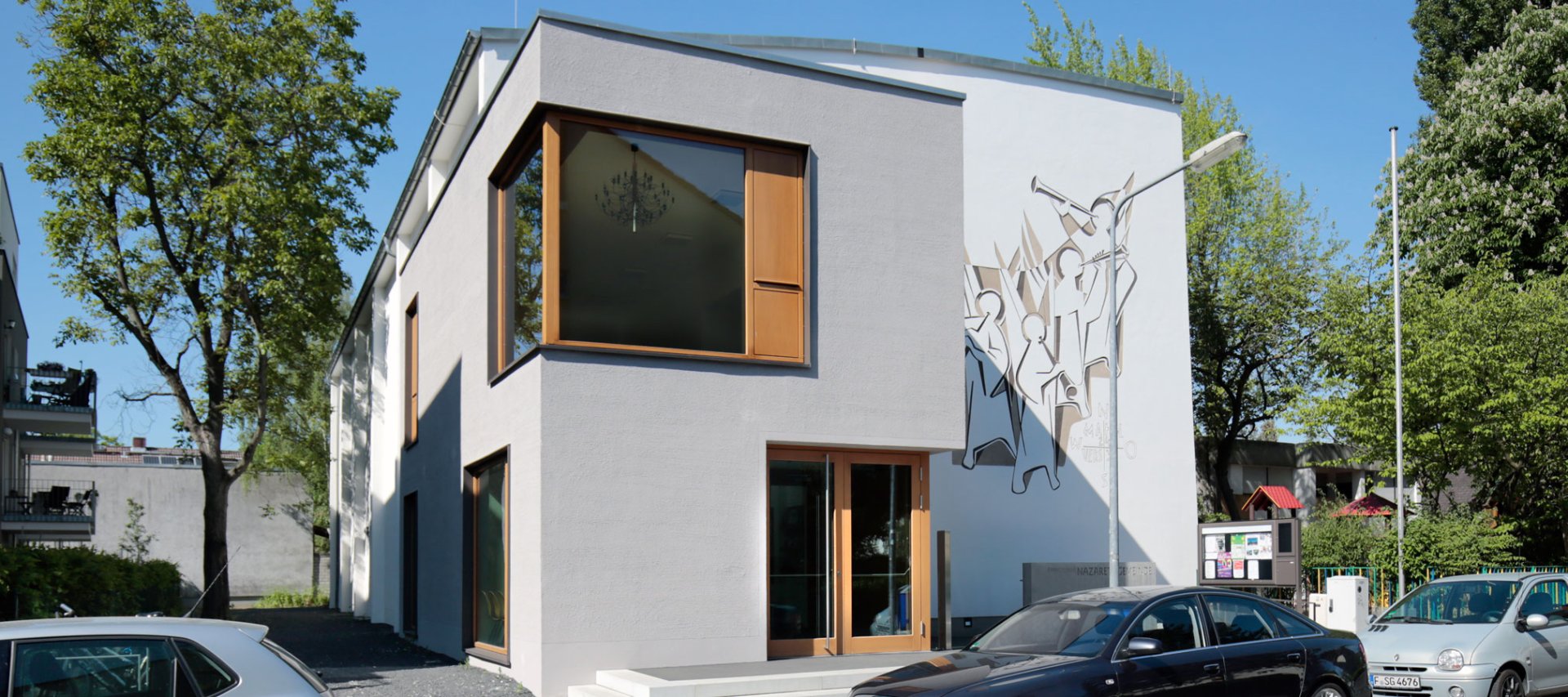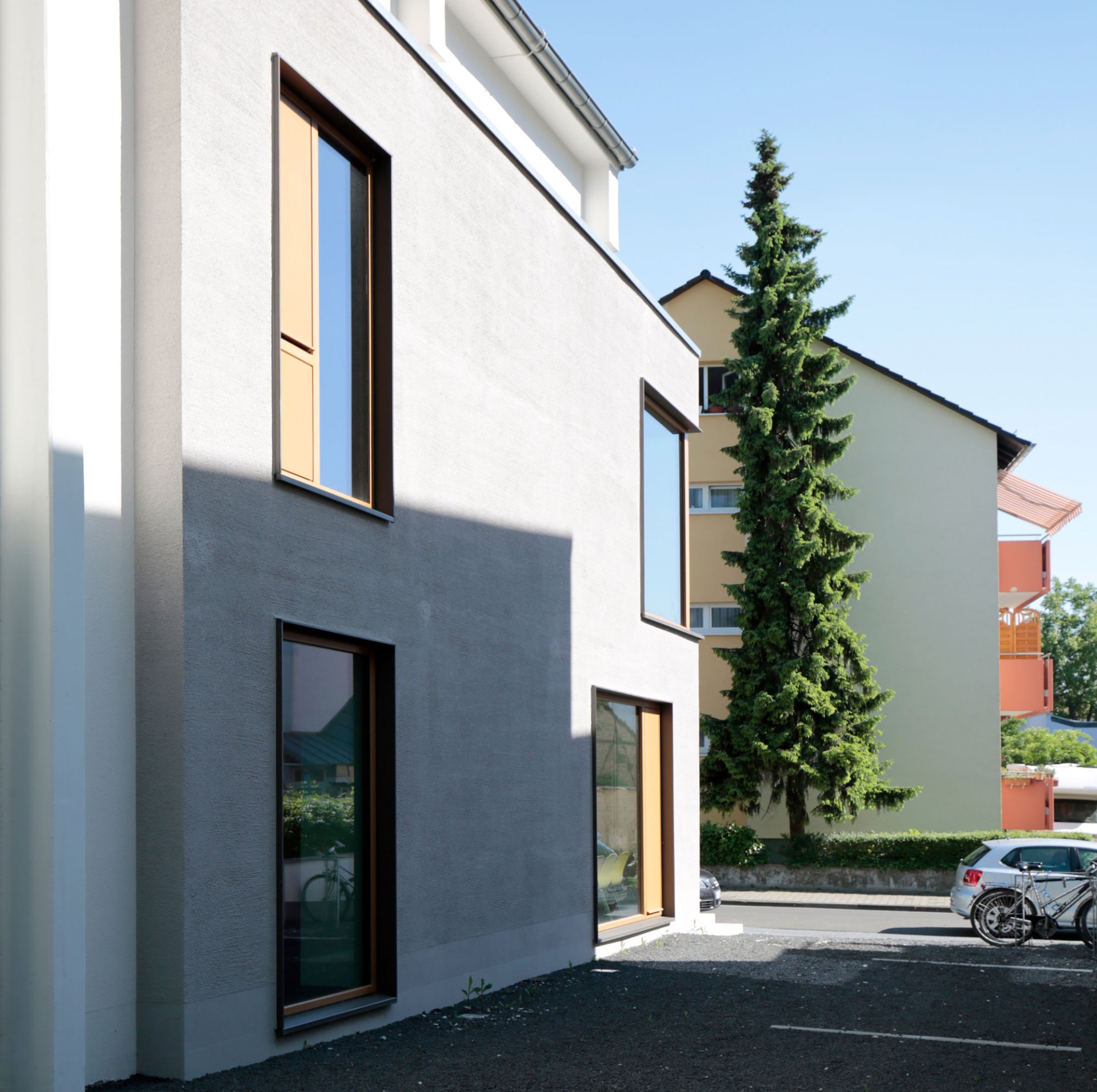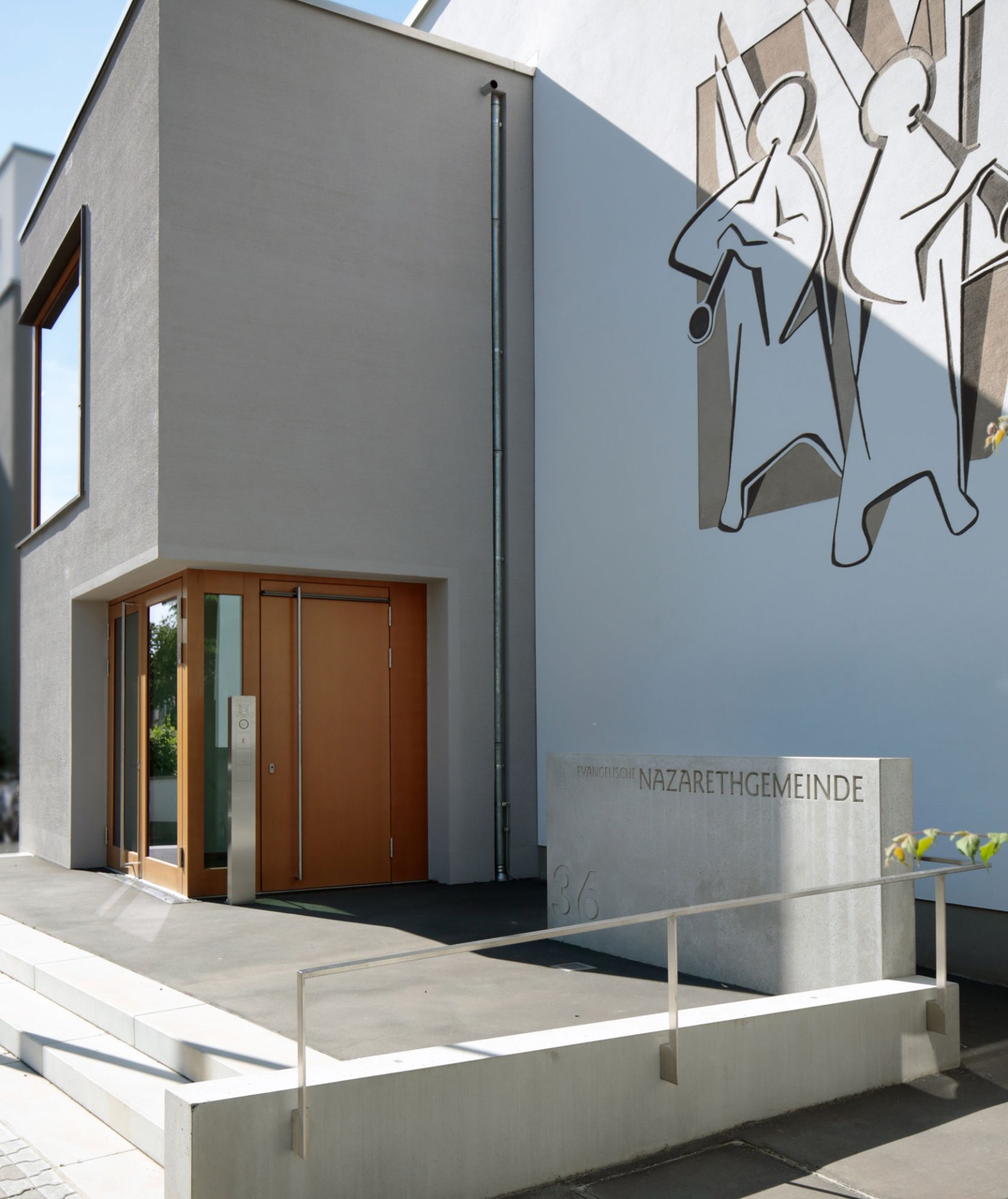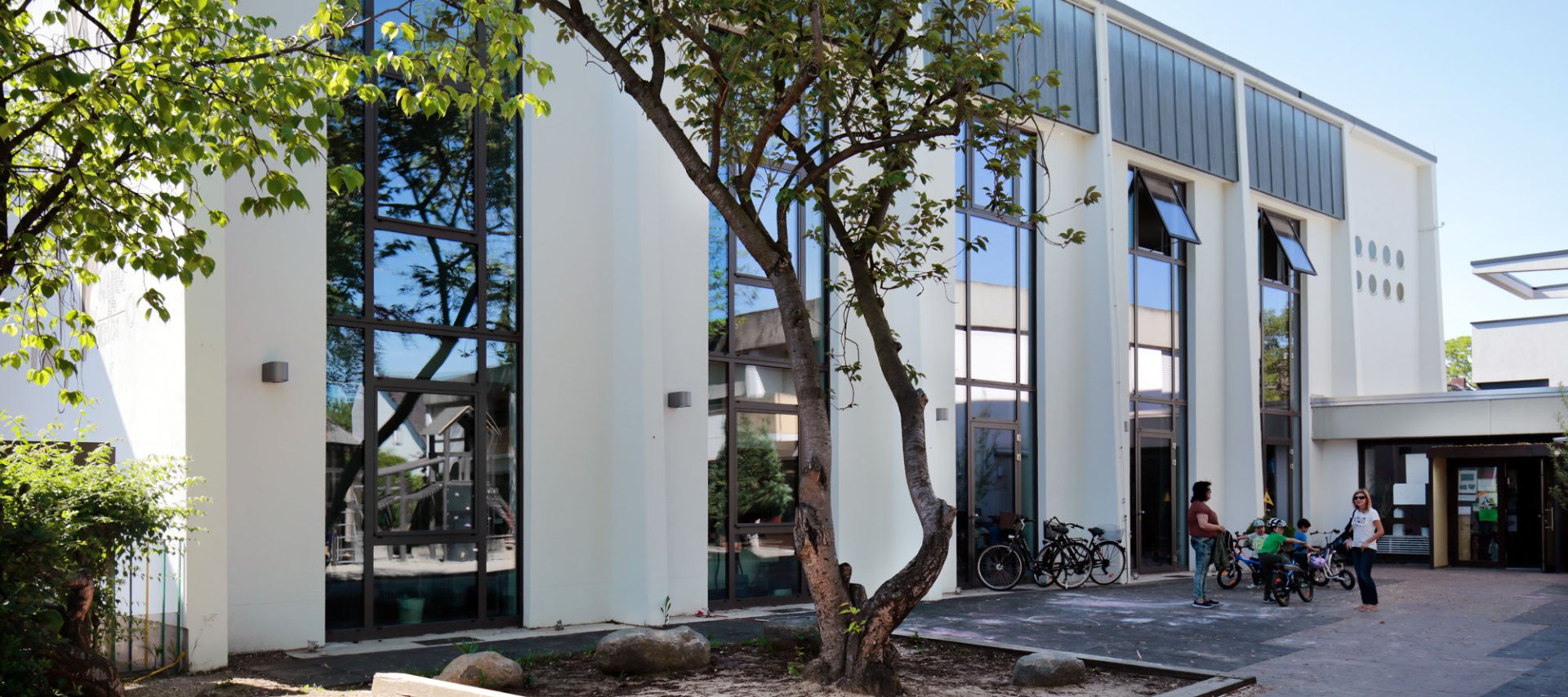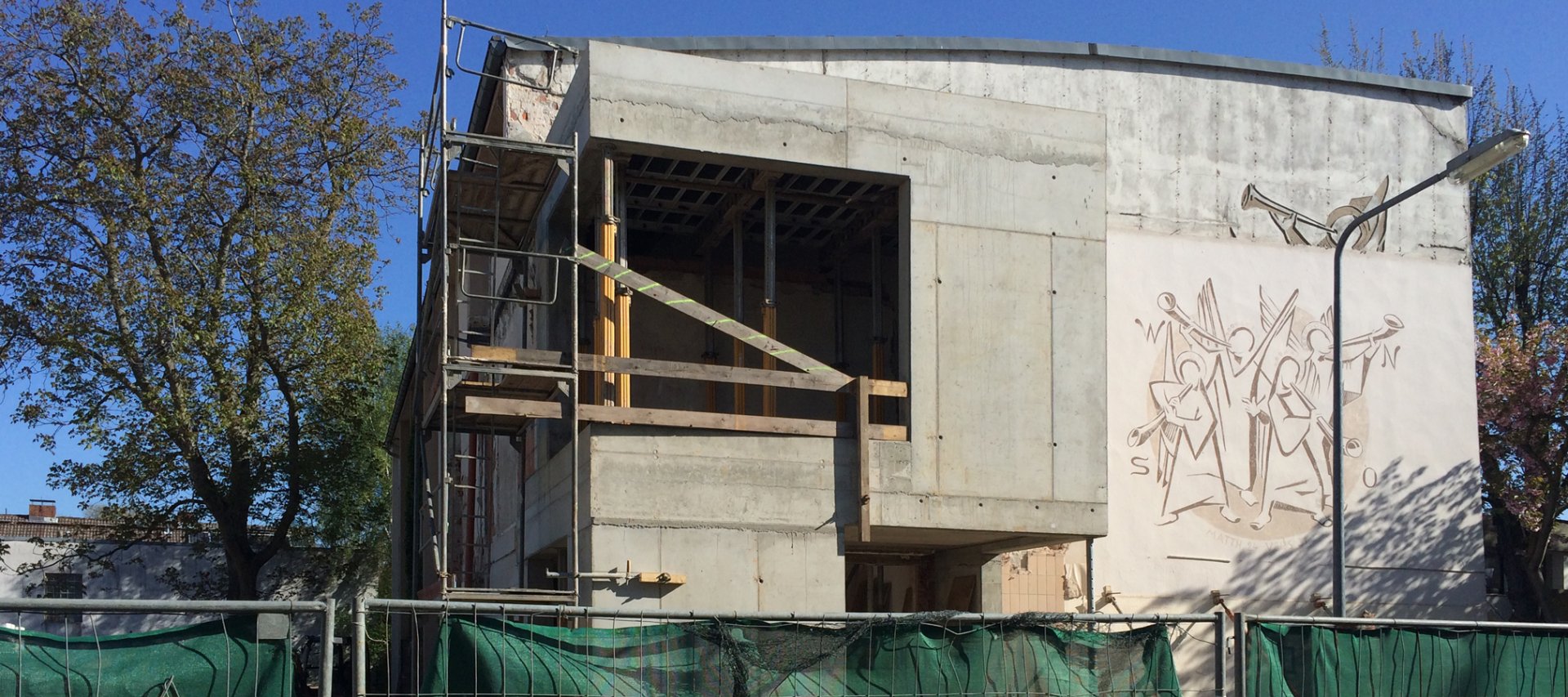 project description

The parish hall is only used temporarily and therefore only partially heated. Two zones have been defined for the energy concept, one with low indoor temperatures and the other with normal indoor temperatures in order to provide differentiated heating and management.
structure

A two-storey extension building has been demolished within the conversion measures. The entrance area has been extended by reinforced concrete wall discs with large-scaled corner windows. An existing gallery on the ground floor has been enlarged, an additional lift has been added to the entrance area as well as a new reinforced concrete staircase.
building physics

The walls in the hall were insulated from the inside, at the bottom with calcium silicate panels, in the upper area depending on the requirements of the surface with suitable material. In the office area, walls were energetically upgraded with a thermal insulation brick. The moisture behavior of the construction was analyzed, critical details thermally simulated with finite element methods. The accuracy and intensity of the investigations derive from a planning optimization, which should support the minimized and careful intervention in the existing building.
Data
Client:
Evangelischer Regionalverband Frankfurt
Architect:
WELLNITZ ARCHITEKTEN
Completion: 2016

Service:
Structural engineering, Building physics