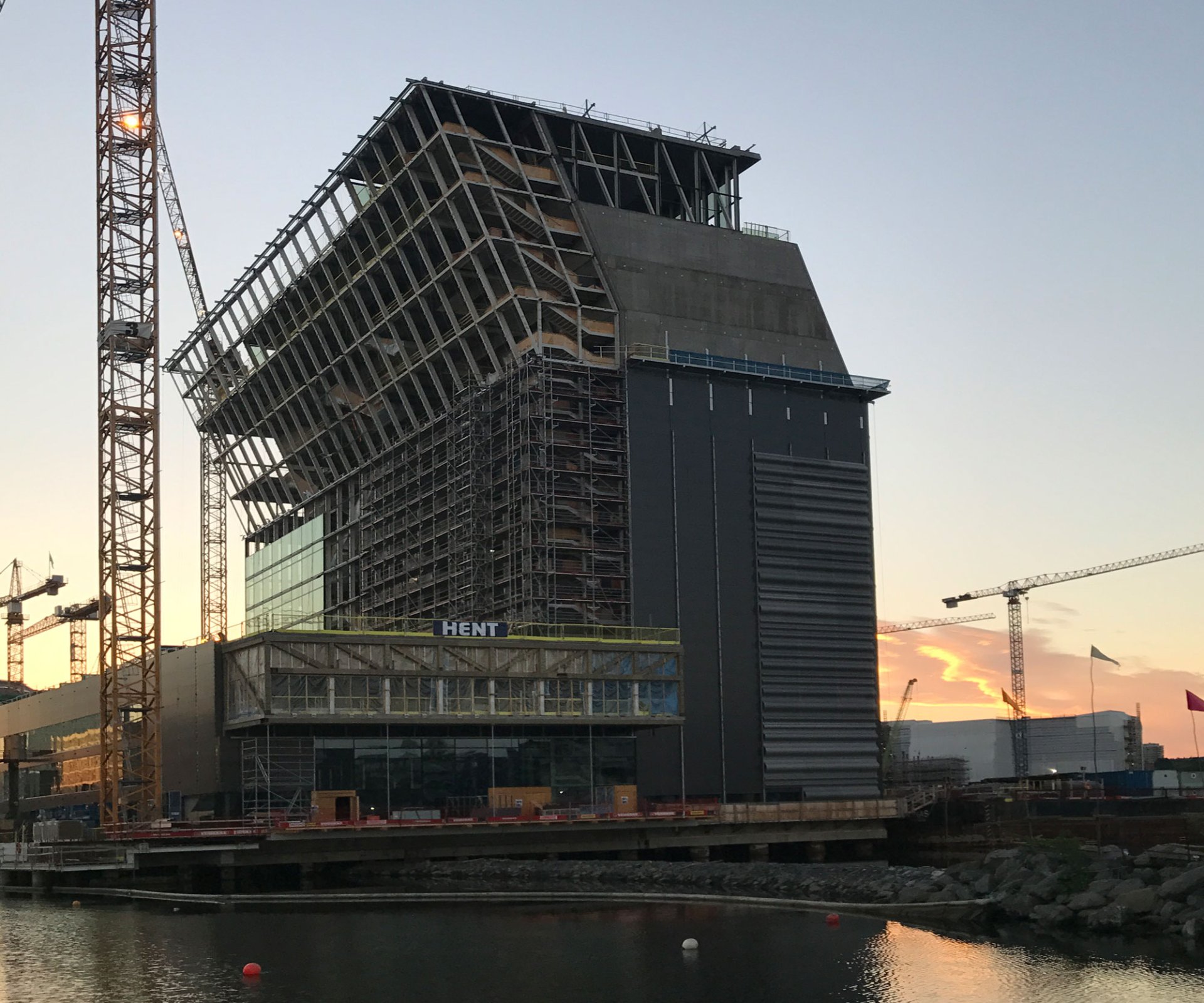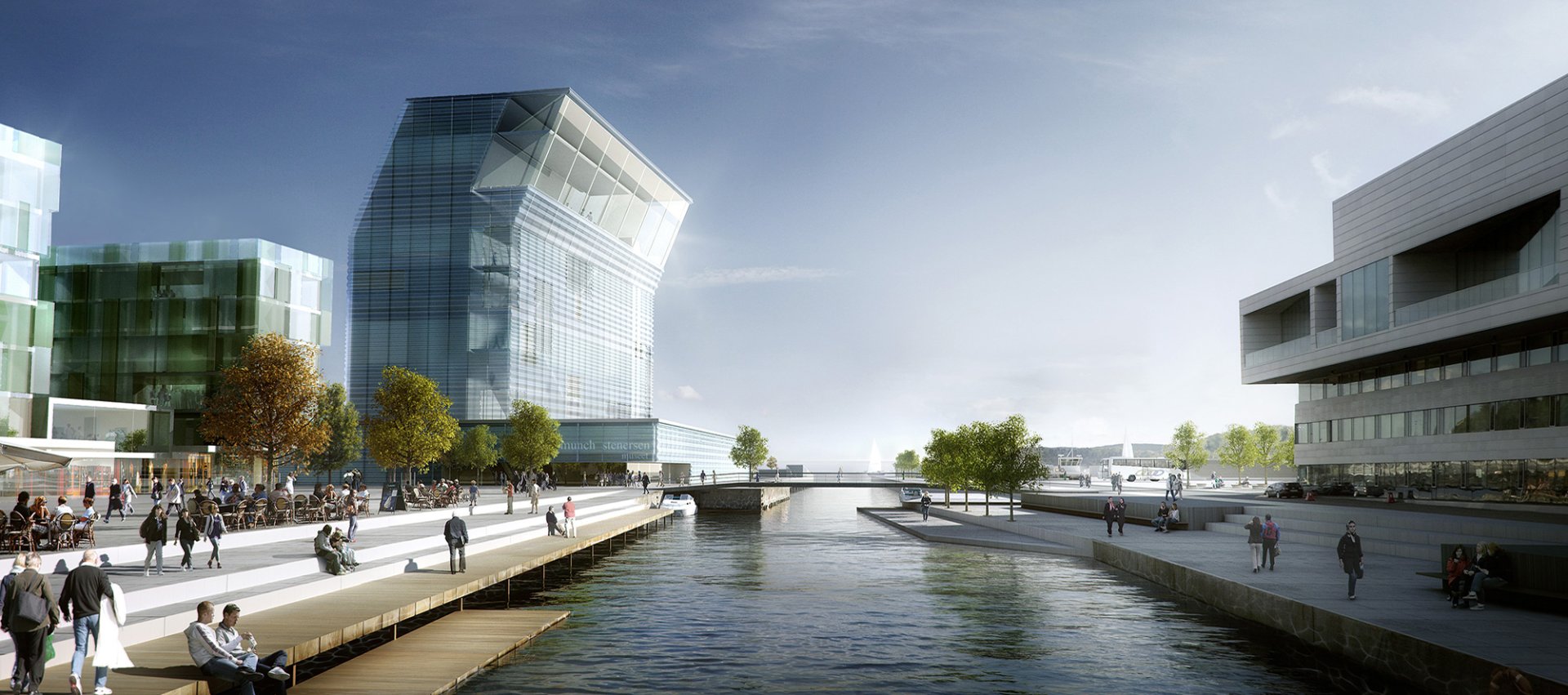 © MIR/Herreros Arquitectos
© MIR
© MIR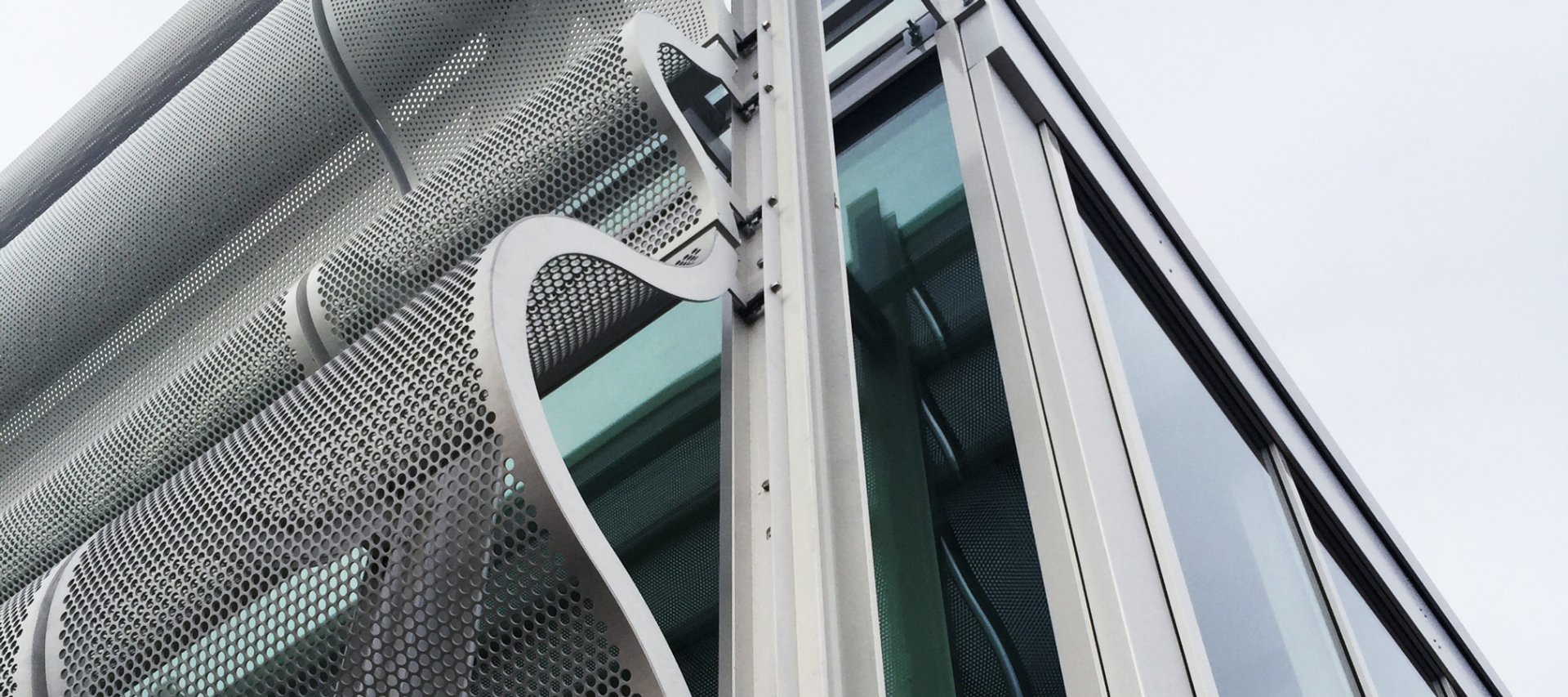 project description

The building with about 12 300 m² floor space will not only contain the museum but also restaurants, cafés, offices, shops, and parking. B+G was commissioned to provide advice on the design of the load-bearing structure and to develop a façade concept taking into account various requirements of passive building standards.

structure

The column free exhibition rooms require very long spans with high vibration requirements and little available structural height. The structural system of lobby and western façade are tightly integrated into the program and partly exposed, to form the architectural expression.
façade

The first part of the project has been used to consolidate and further to develop the façade design and to find detailed solutions to fulfil the passive house requirements. The studied façade solution for the Munch Museum consists of a single ventilated skin with an exterior layer made of undulated perforated aluminium panels. This composition responds both to functional requirements (climatic / energy, maintenance, natural light, program) as to the need to create a visually permeable structure that connects the collective experience inside the Museum with the fjord landscape of Bjørvika.


The dynamic part façade which is mainly facing the west is the most vulnerable part concerning energy consumption possibly taking heavy heat loads through sunlight transmission at times during the summer months. Additional strategies have been developed to resolve this problem by modifying the configuration and placement of the undulated panels with their different perforation ratios respectively and using different G-value glasses in the curtain wall layer.

Data
Client:
HAV Eiendom AS, Oslo, Norway
Architect:
Herreros Arquitectos, Madrid, Spain
Start of planning: 2010

Height: 60 m | Passive house | GFA: 12,300 m² | Glazed façade: 7,000 m²
In collaboration with: BGKI
Service:
Façade engineering