© Jörg Hempel
© Jörg Hempel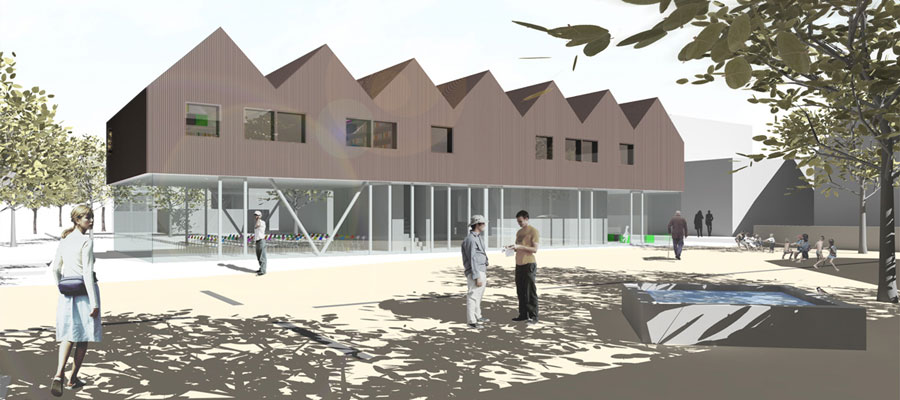 © netzwerkarchitekten
project description

The new parish hall Gallusheim has been realized as a simple elongated two-storey building with partial basement, forming a clearly bordered courtyard space together with the opposite church.
The main entrance is located in the central "house". It connects the two storeys with a two-storey high space and also forms the centre of the parish hall. Depending on the event and occasion, the ground floor can be divided into individual rooms. In addition, there are a kitchen and a common room. On the upper and lower floor are further common rooms. An additional outside staircase and a separate toilet facility allow separation from the rest of the building.
structure

The building is covered by transversely arranged pitched roof surfaces. The basement and ceiling over the basement and the bottom plate of the areas without basement are designed as solid construction and the floating structure of the ascending structure of the ground and upper floor with roof as wooden frame construction. The cantilever is possible through the side walls, which act as storey-high supporting diaphragms. A floor-to-ceiling glass façade with opening sashs spans between the roof volume and the courtyard.
Data
Client:
Parish St. Gallus, Urberach
Architect:
netzwerkarchitekten
Competition: 1st Prize
Completion: 2014

GFA: 508 m² | Gross volume: 2,025 m³
Service:
Structural engineering, Building physics
Related Links

more projects referring to:
> timber