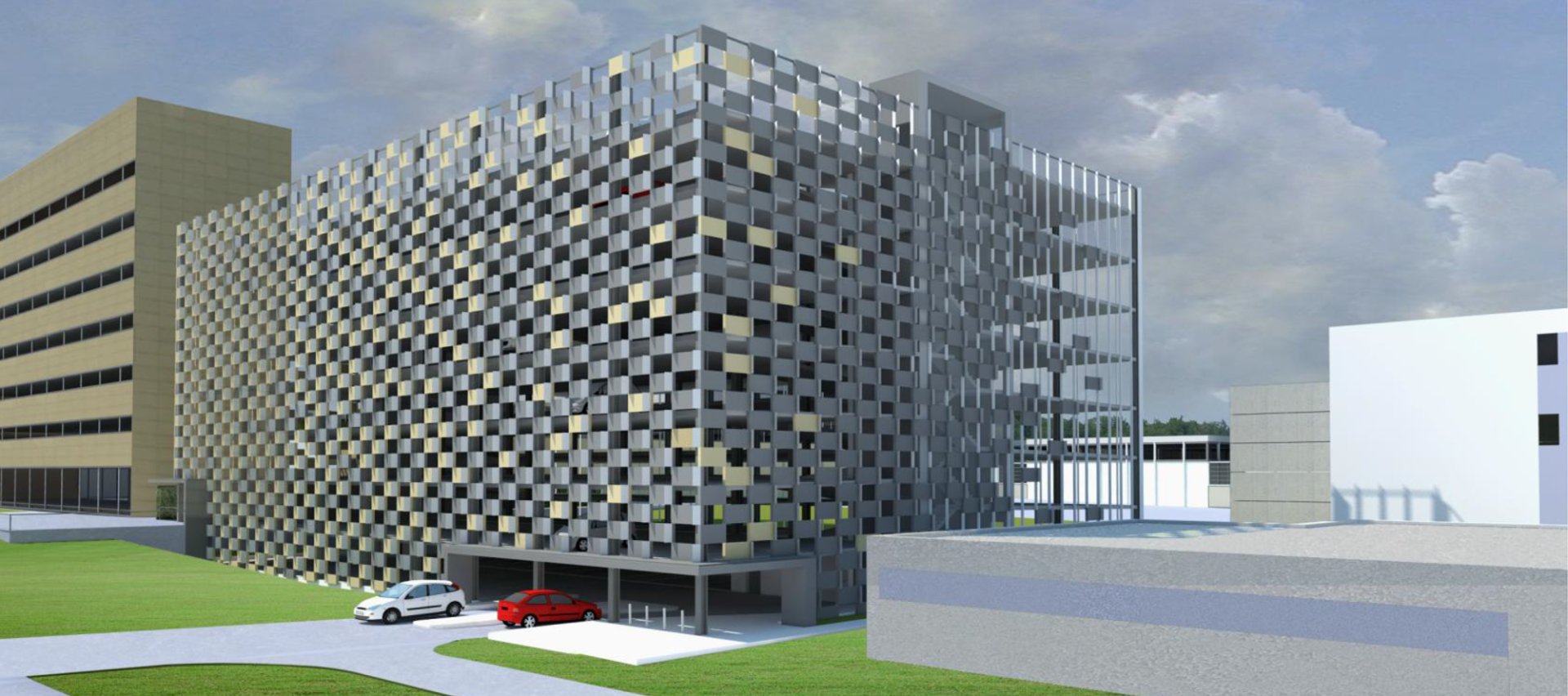 © Lengfeld & Wilisch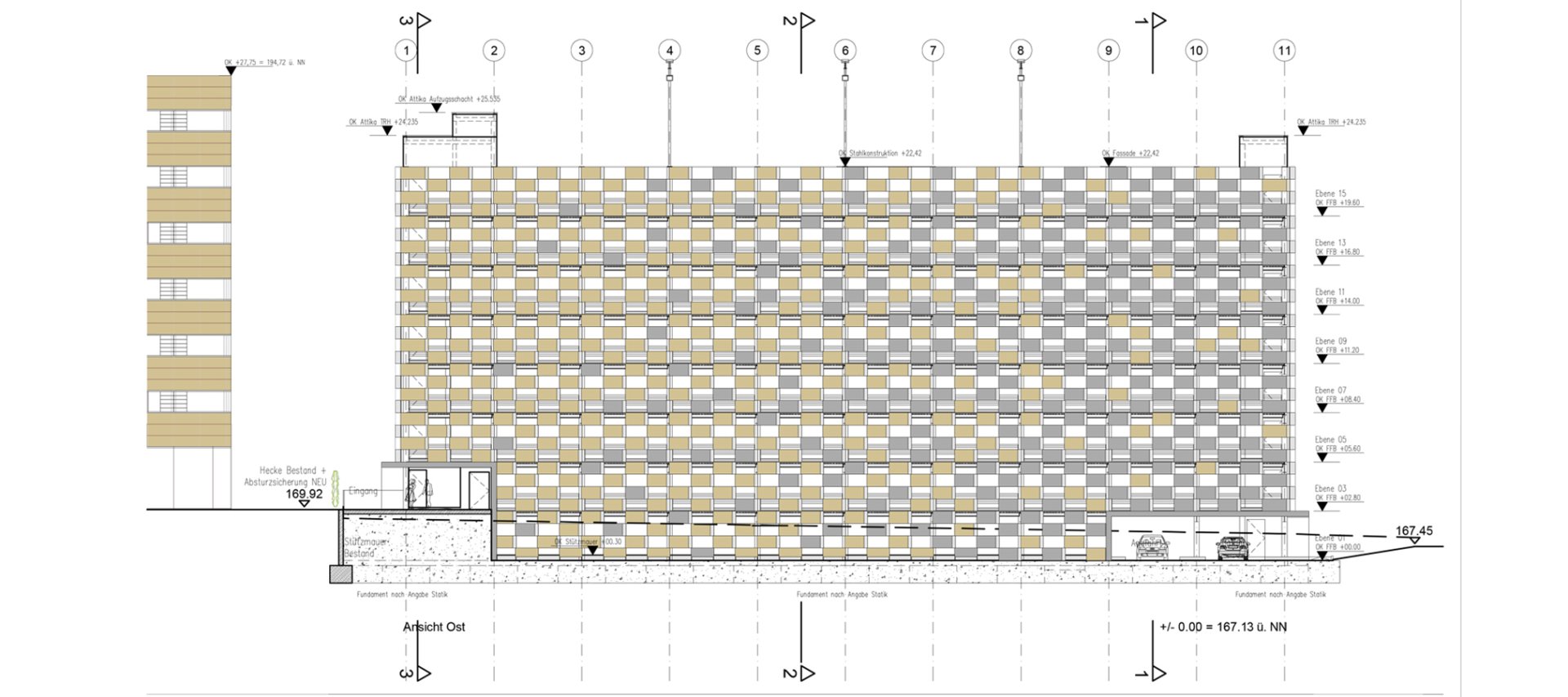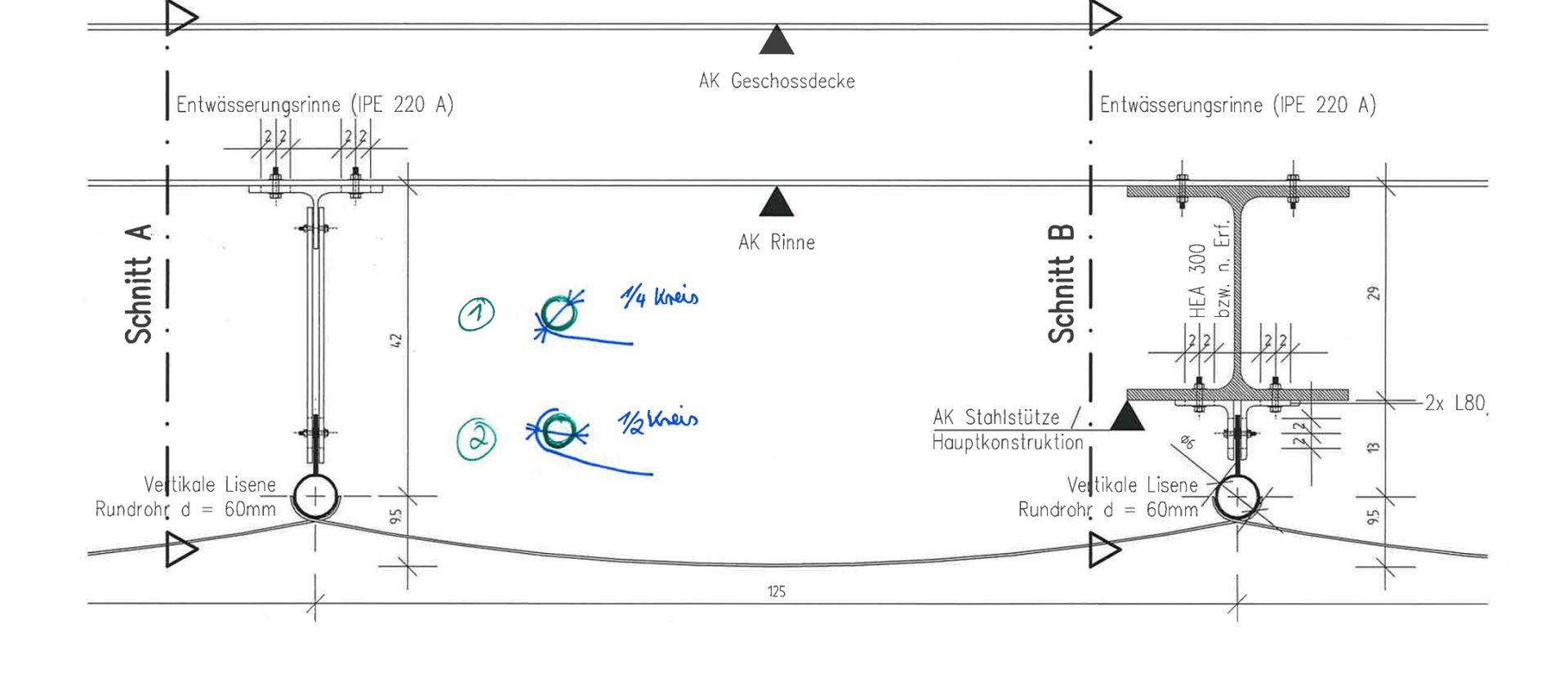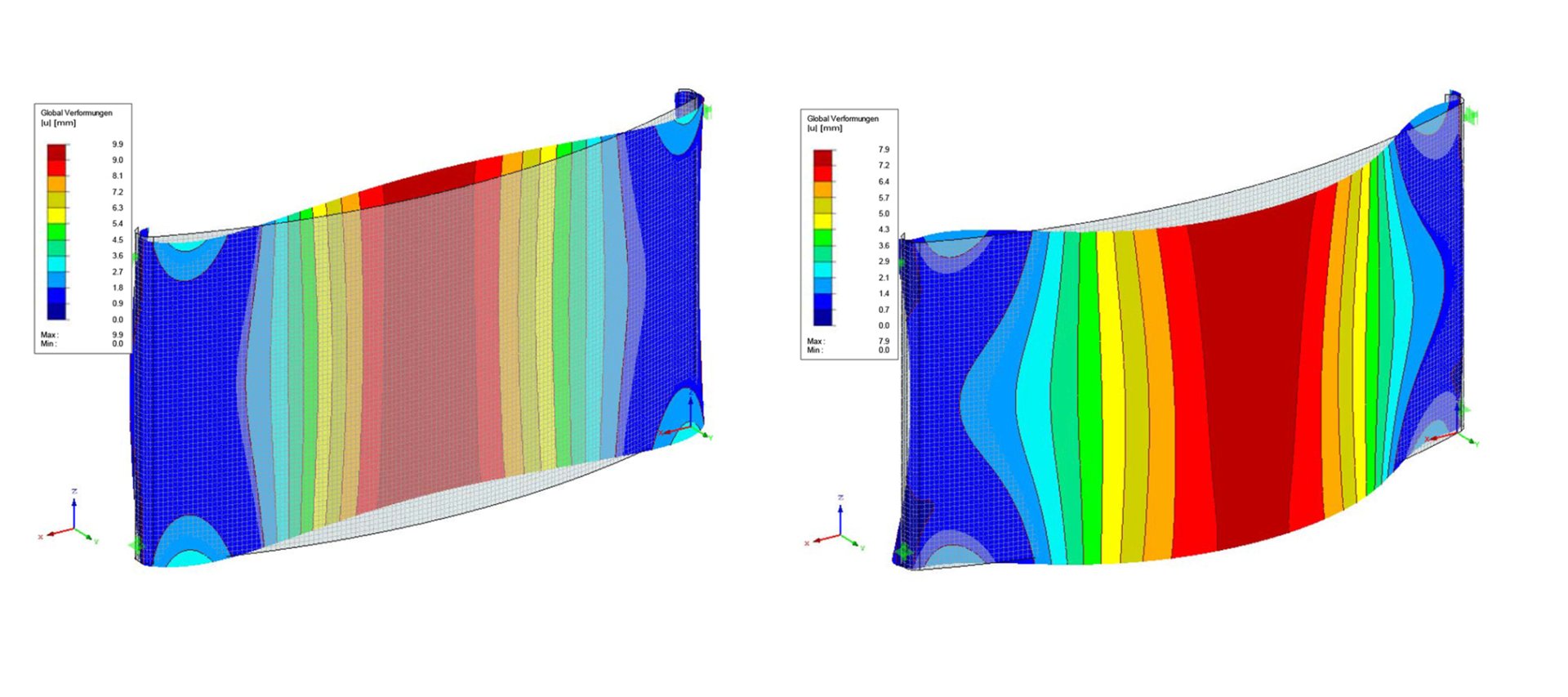 project description

The new park deck for the Civil Engineering Institute is located on the "Lichtwiese" campus. The park deck is about 23 m high; the rectangular footprint is about 33 m wide and approximately 50 m long. B+G were commissioned for a feasibility study and the preliminary design for the façade, as well as for the canopies.
façade

The parking garage's metal façade consists of anodized and curved aluminum sheets arranged in a chequerboard pattern, which must span a distance of 1.25 m between vertical pipes made of steel. The façade is open, i.e. there are no requirements for impermeability, but high demands on the corrosion resistance. The intention was to use the smoothest possible elements without folded edges and to develop a design and installation principle as simple as possible. The canopies of the parking garage cantilever about 1.25 m and consist of a structural steel frame with an aluminum sheet cladding.

Additionally to the structural requirements, it was necessary to select the appropriate aluminum alloy for the fabrication process.
Data
Client:
Technical University of Darmstadt
Architect:
Lengfeld & Wilisch Architekten
Completion: 2014

Surface area façade: approx. 3,800 m² | Parking spaces: 468
Service:
Façade engineering
Press
TU-Neubau: Parken hinter reizvoller Fassade, in: Darmstädter Echo, 10.07.2014
Parkhaus auf der Lichtwiese für fast 500 Autos, in: FAZ, Frankfurter Allgemeine Zeitung, Rhein-Main, 10.07.2014, S. 48

Related Links

more projects referring to:
> Façade