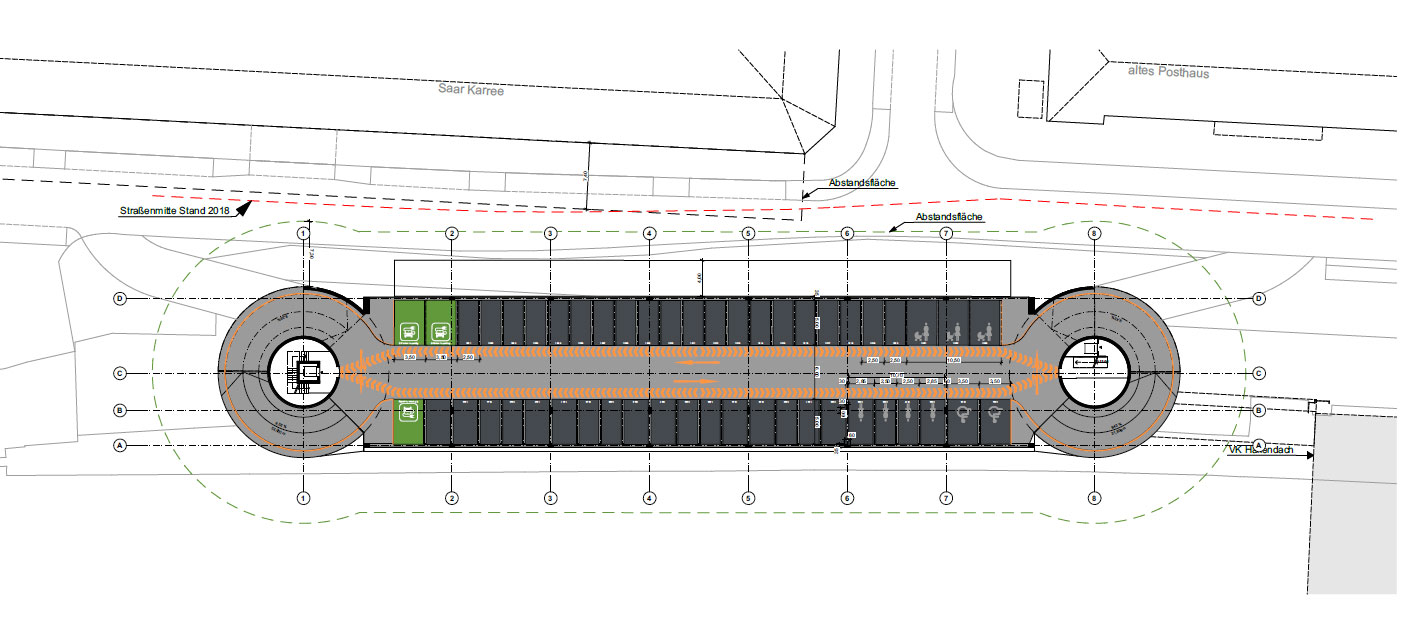 © Dietz Joppien Architekten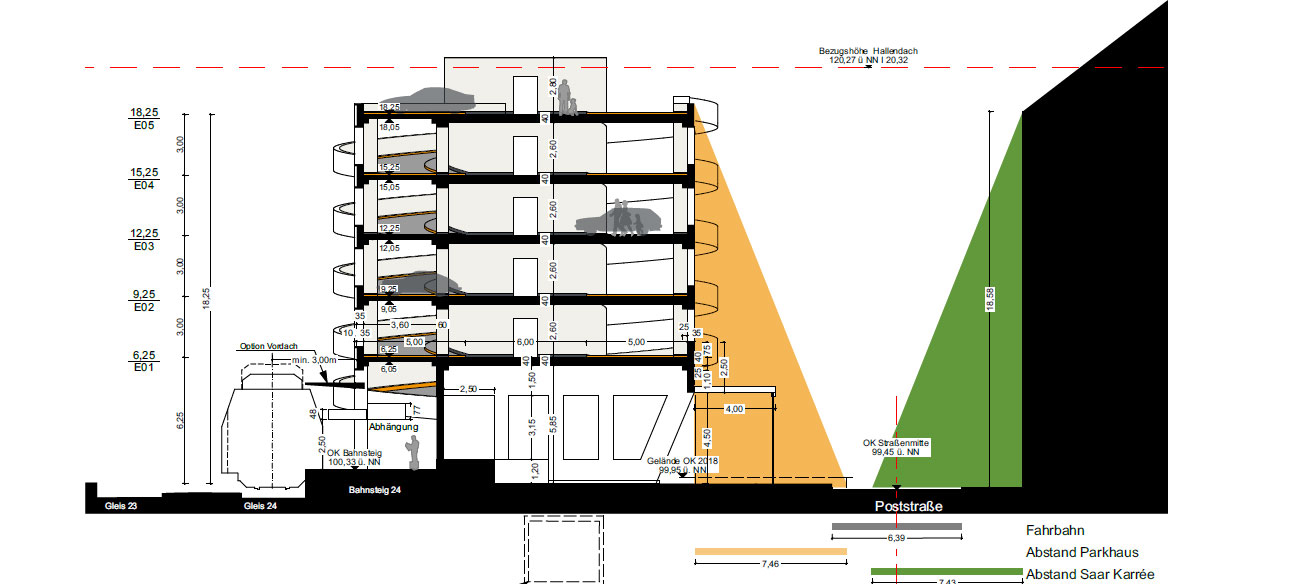 © Dietz Joppien Architekten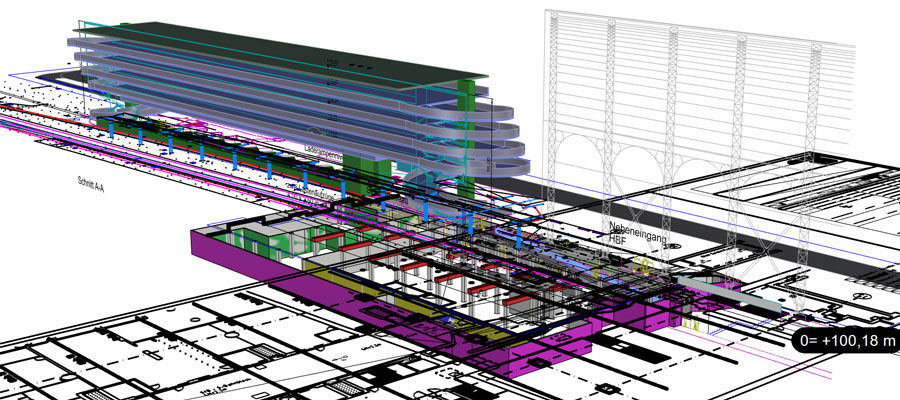 project description

Within the conversion process of the forecourt of Frankfurt Central Station, there will be next to the northern wing a multi-storey car park, a logistics centre and a bycicle parking garage. The logistics centre as well as the bycicle parking garage will be integrated in the underground parcel centre. The car park will provide more than 200 parkings. It's foundation will be partially in the parcel centre underground and overground, above the parcel centre.
The services are realized by the ARGE of the engineering company Vössing, Dietz Joppien Architekten and Bollinger+Grohmann.
Prior to this, Bollinger+Grohmann have conducted a feasibility study inside and in the area around the post cellar and formulated adequate repair measures.
Data
Client:
Deutsche Bahn
Architect:
Dietz Joppien Architekten (ARGE with B+G and Vössing Ingenieurgesellschaft)
Start of planning: 2017

Service:
Structural engineering