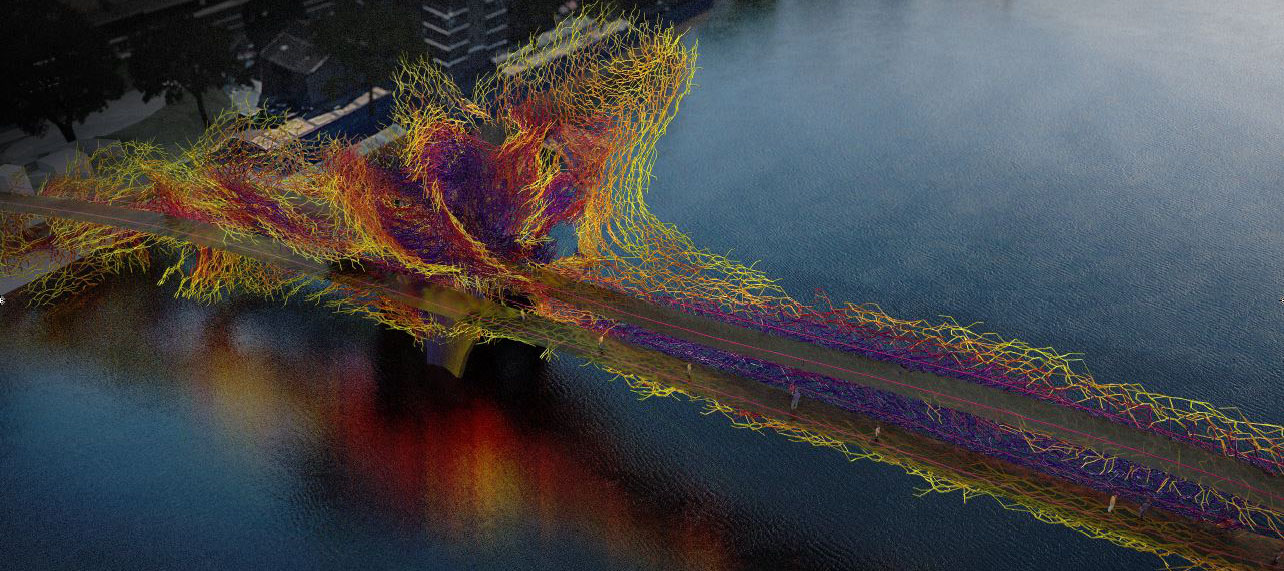 © Studio Roland Snooks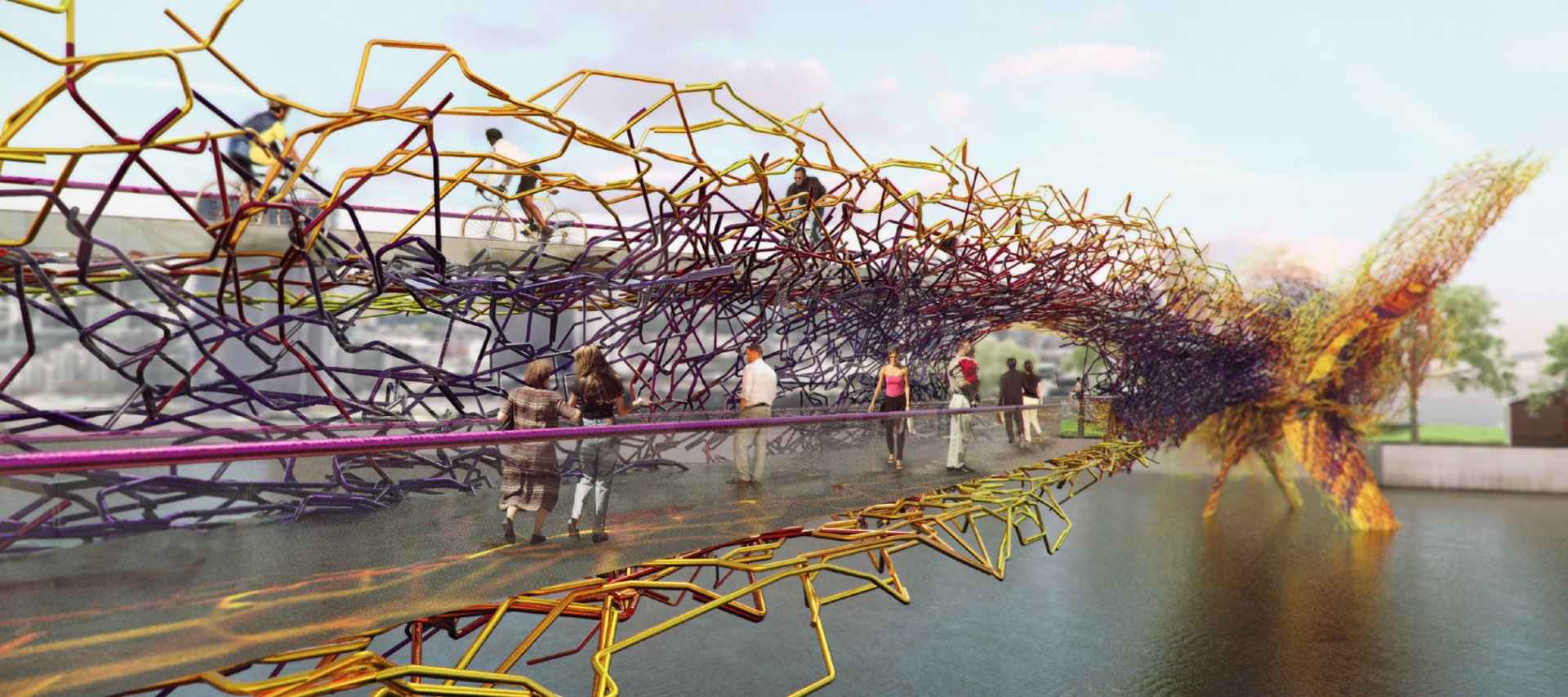 © Studio Roland Snooks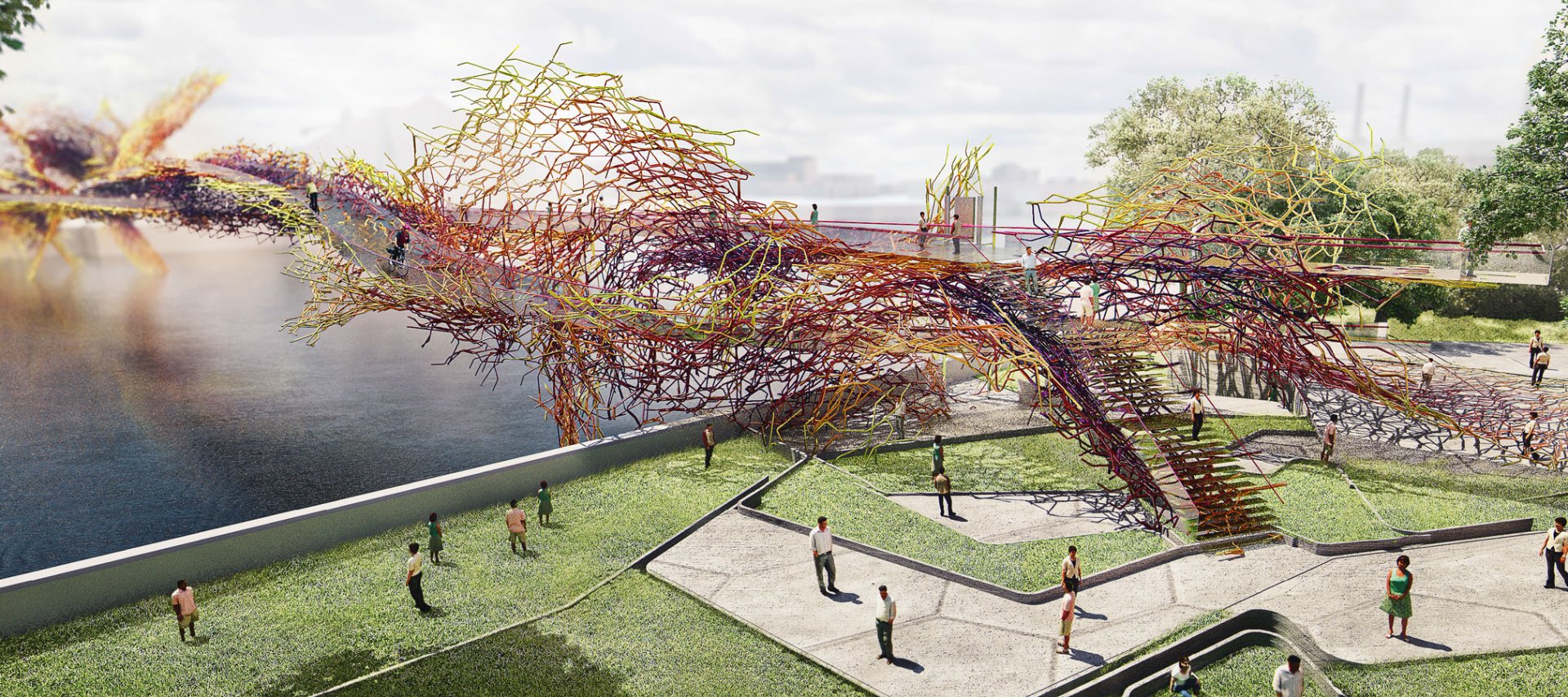 © Studio Roland Snooks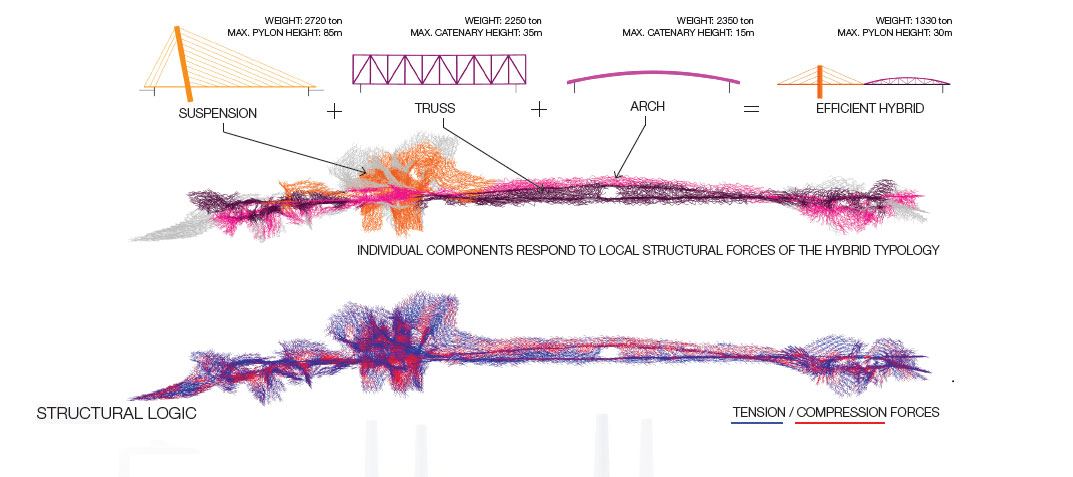 project description

Bollinger+Grohmann teamed up with Studio Roland Snooks to investigate modern design and fabrication technology for future bridge construction.
The submitted proposal for the Nine Elms Bridge competition in 2015 was developed with an agent-based design algorithm that also considered the structural integrity of the bridge. The bridge itself can be described in simple terms as a hybrid structure comprising out of a compression based arch and a tension-based hanging structure. The density and the size of the elements are optimised based on their structural logic.

Besides the collaboration with Studio Roland Snooks, Melbourne, B+G also participated at Stage 1B of the competition for the Nine Elms Pimlico London Bridge together with Farshid Moussavi Architecture, London and with soma ZT GmbH, Vienna.
Data
Architect:
Studio Roland Snooks, Melbourne, Australia
Competition: (2015)