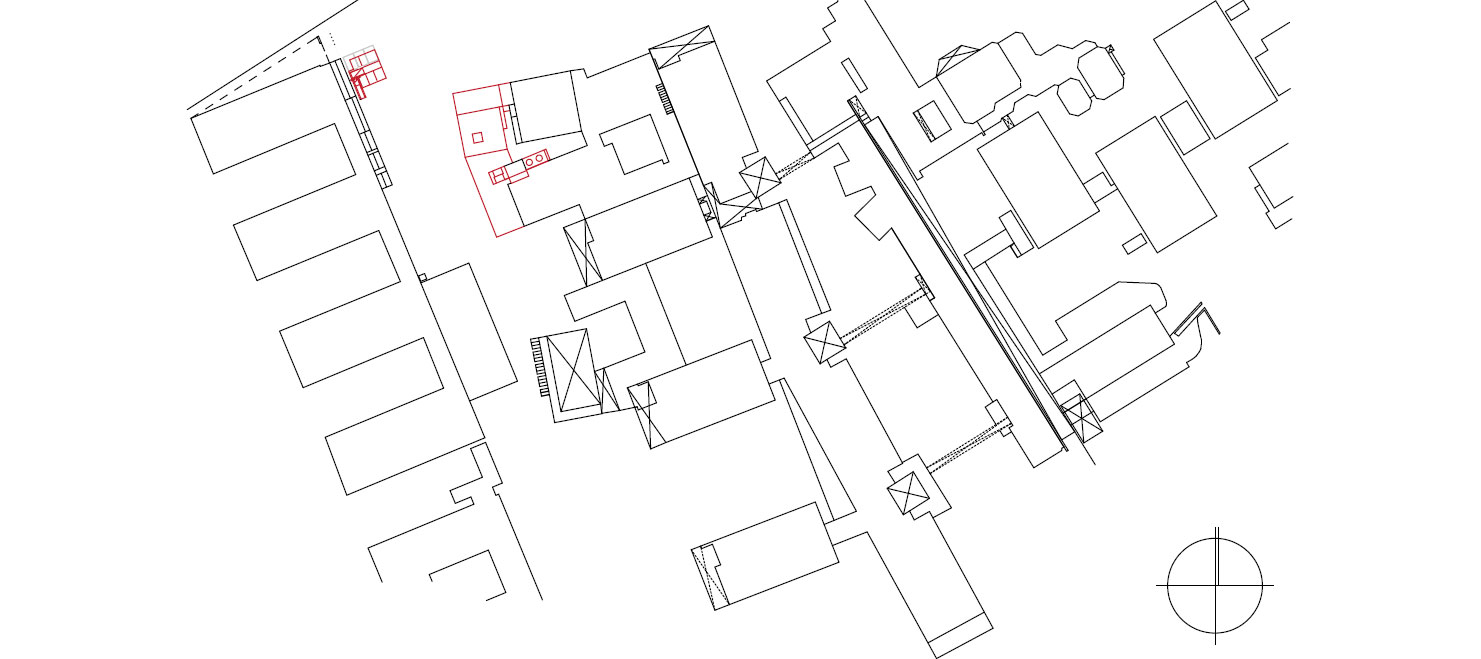 © Landesbetrieb Bau und Immobilien Hessen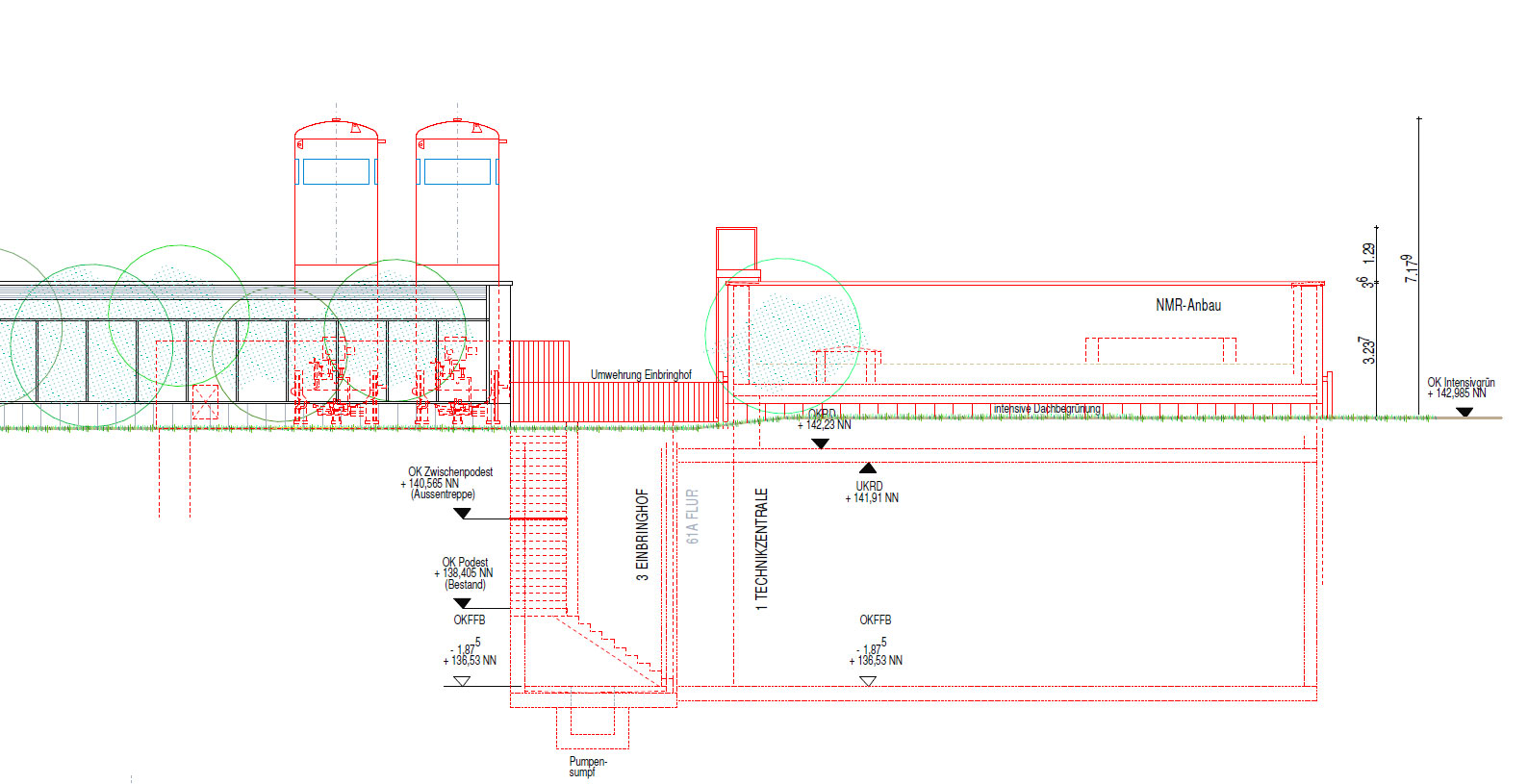 © Landesbetrieb Bau und Immobilien Hessen
project description

At the campus Riedberg there will be an extension building to the existing NMR-building for a new biopsin device. A total of 700 m² GFA, thereof around 350 m² of floor space, will be needed. The extension includes the NMR room, measuring stations, office space, control room, storage areas for scientific equipment and necessary technical as well as development areas. Except for the NMR room, which incl. fire walls protrude about 3 m from the area, the building is completely underground.
A new transformer station will be added to the existing Biologicum, west of the planned NMR-building.
structure

The new reinforced concrete building consists of four single-story building parts which are each divided by a building joint and embedded in the ground. The new building is planned except for the NMR room as water resistant construction.
The floor slab and walls are made of cast-in-situ concrete, and the ceilings are partially made of prestressed hollow-core ceilings. The base plates for the rooms of the Biospin devices receive a glass fiber reinforcement instead of a steel reinforcement. The construction pit securing is done by a back anchored Berlin shoring. For the existing building interim measures are necessary in some areas, since the new foundation level is about 0.50 m below the founding of the existing building.
Data
Client:
State of Hessen,Germany
Architect:
Landesbetrieb Bau und Immobilien Hessen
Start of planning: 2015

GFA: 700 m²
Service:
Structural engineering, Building physics