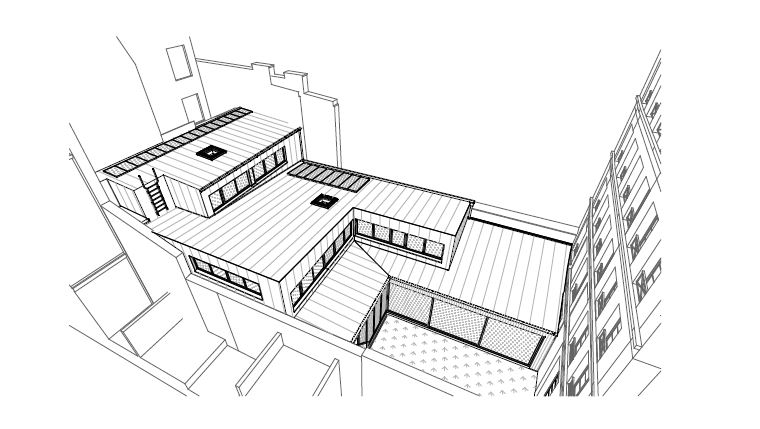 © Cabinet Albertini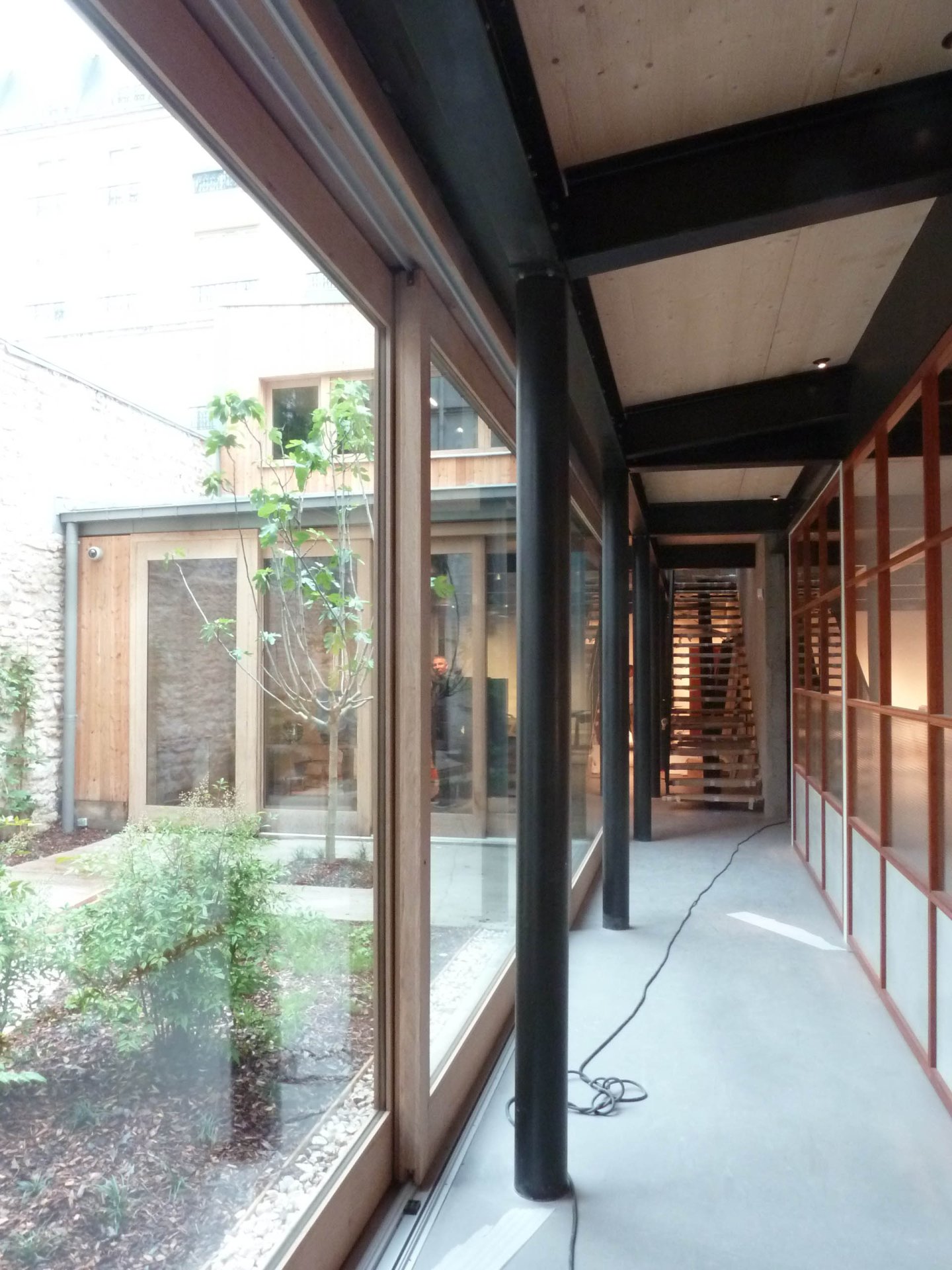 © Cabinet Albertini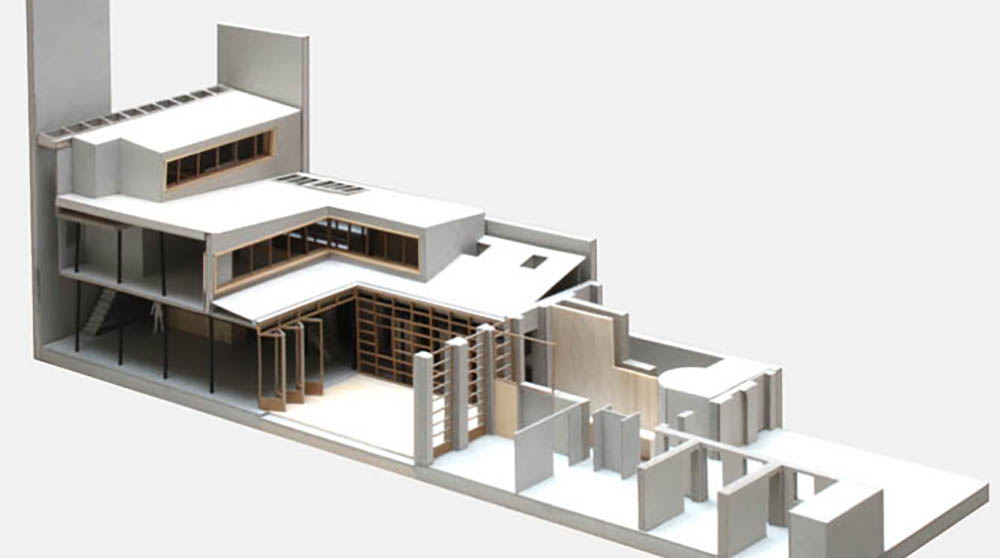 © Cabinet Albertini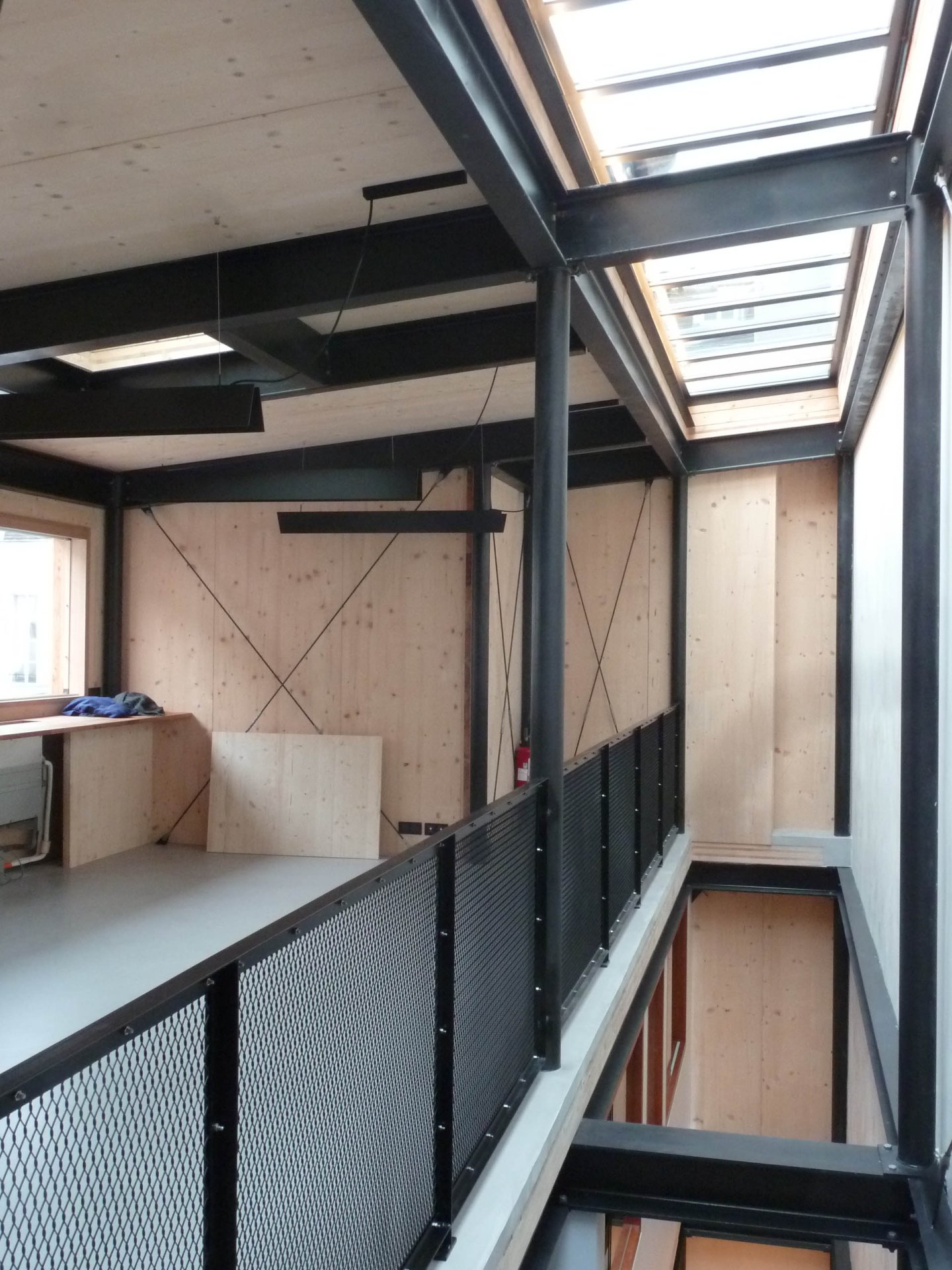 © Cabinet Albertini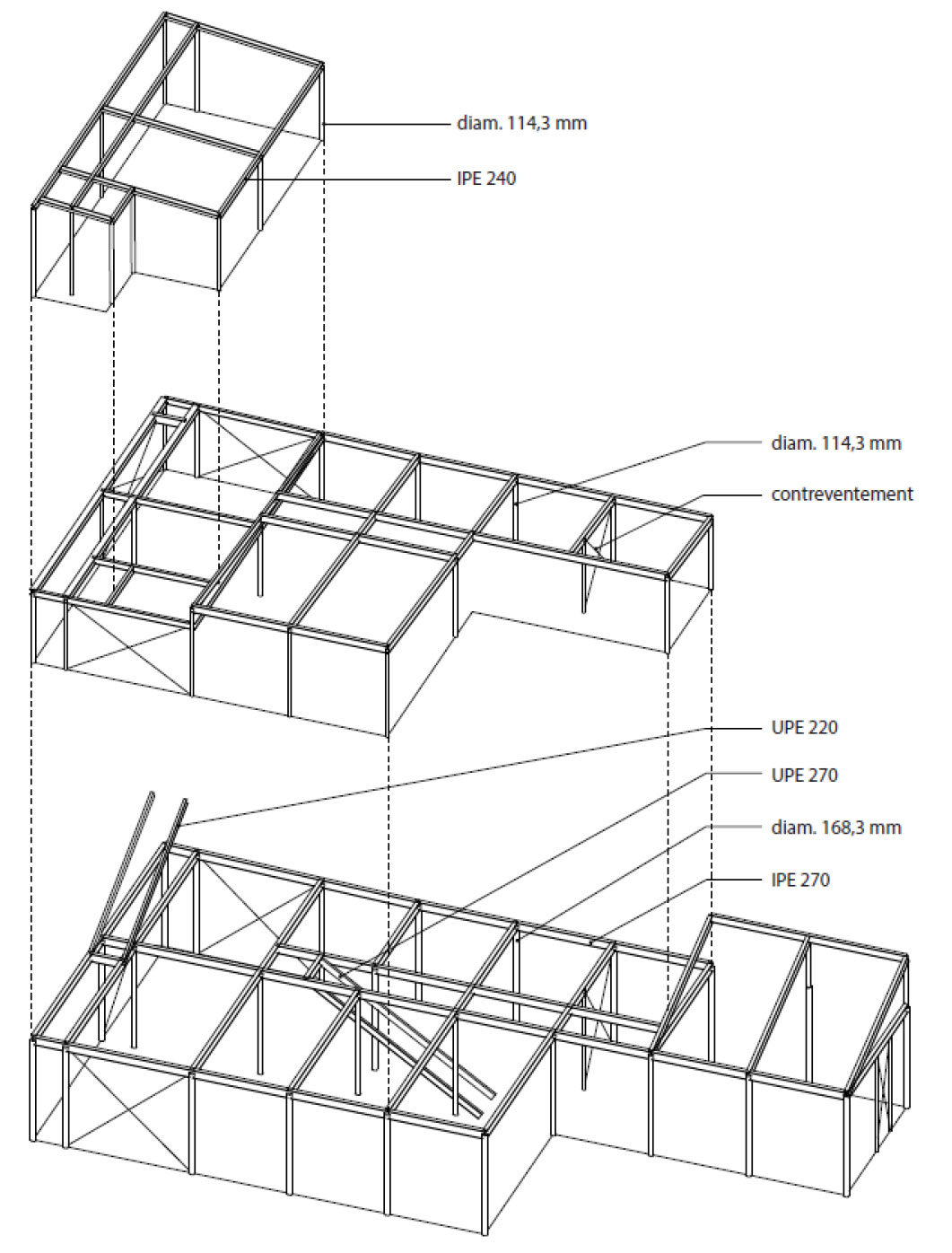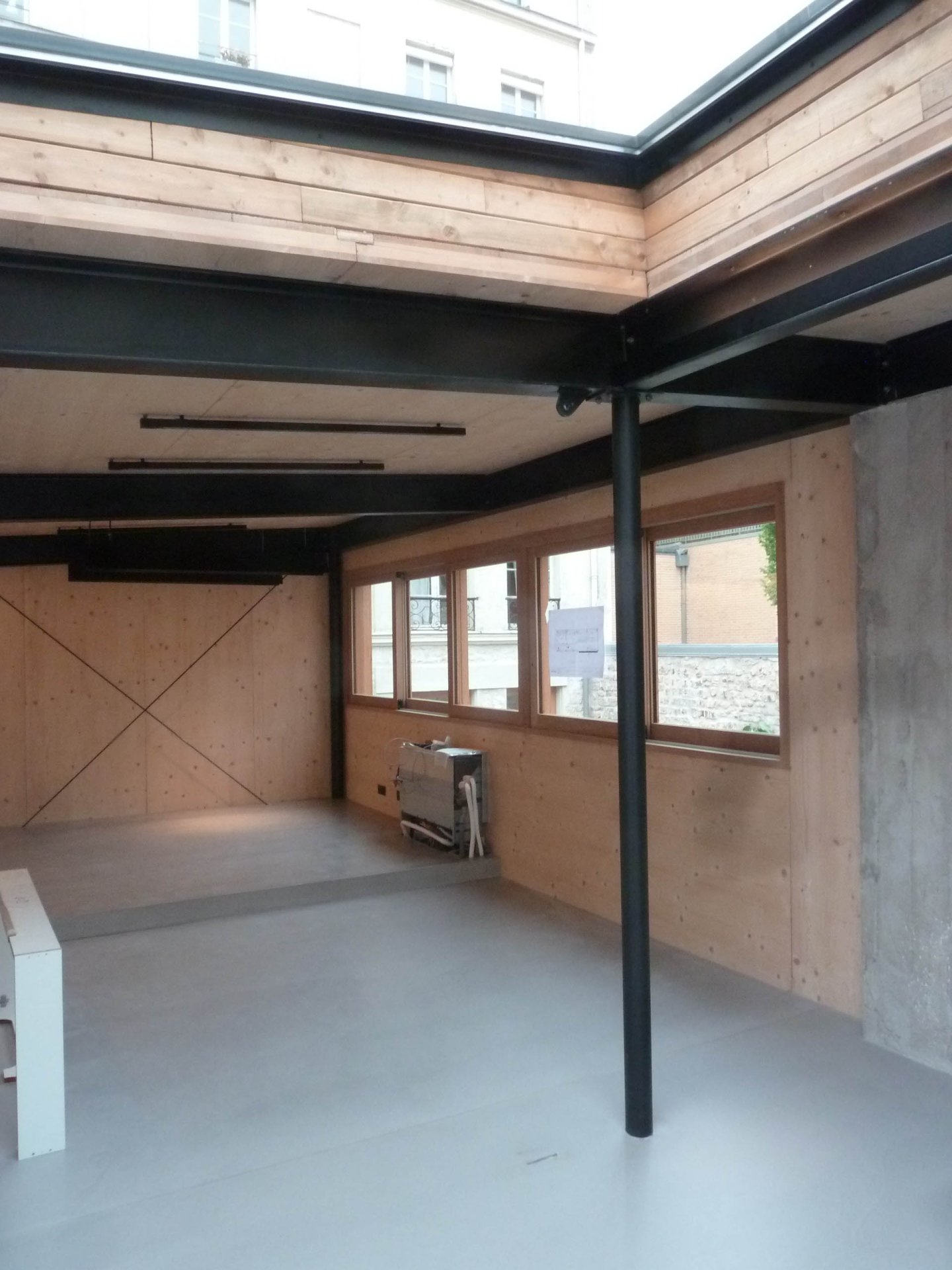 © Cabinet Albertini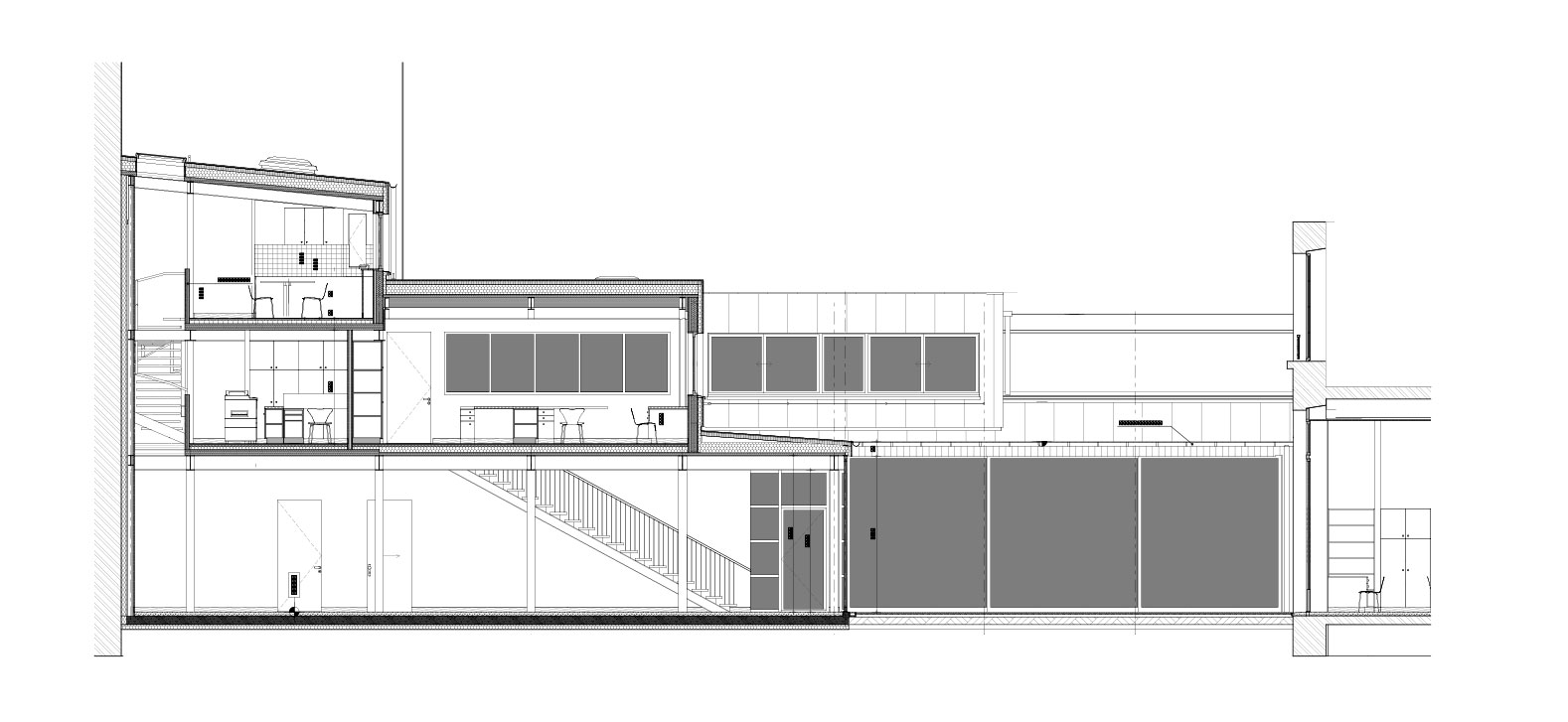 © Cabinet Albertini
project description

The project consists of the construction of offices and a showroom spread over 3 levels, located inside a block of buildings, between 'rue Charlot' and 'rue de Beauce' in Paris.
The new building is located on a site with difficult access, at the location of an old warehouse consisting of a ground floor covered with a glass roof and a small two-storey building at the back of the courtyard partly demolished as part of the project.

structure

Throughout the design and development of the project, the difficulties of access have been kept in mind. The column/beam structure is made of steel, visible in almost the entire building and supports first and second floor as well as the sloped roof panels of the ground floor, first floor and second floor. The floors of the levels and the opaque parts of the roofs are made of wooden laminated panels (CLT type KLH). The building is resting on deep micropiles.
Data
Client:
private
Architect:
Cabinet Albertini
Completion: 2017

NFA: approx. 870 m² | Surface area demolition: 295 m²
Service:
Structural engineering
Related Links

more projects referring to:
> Timber