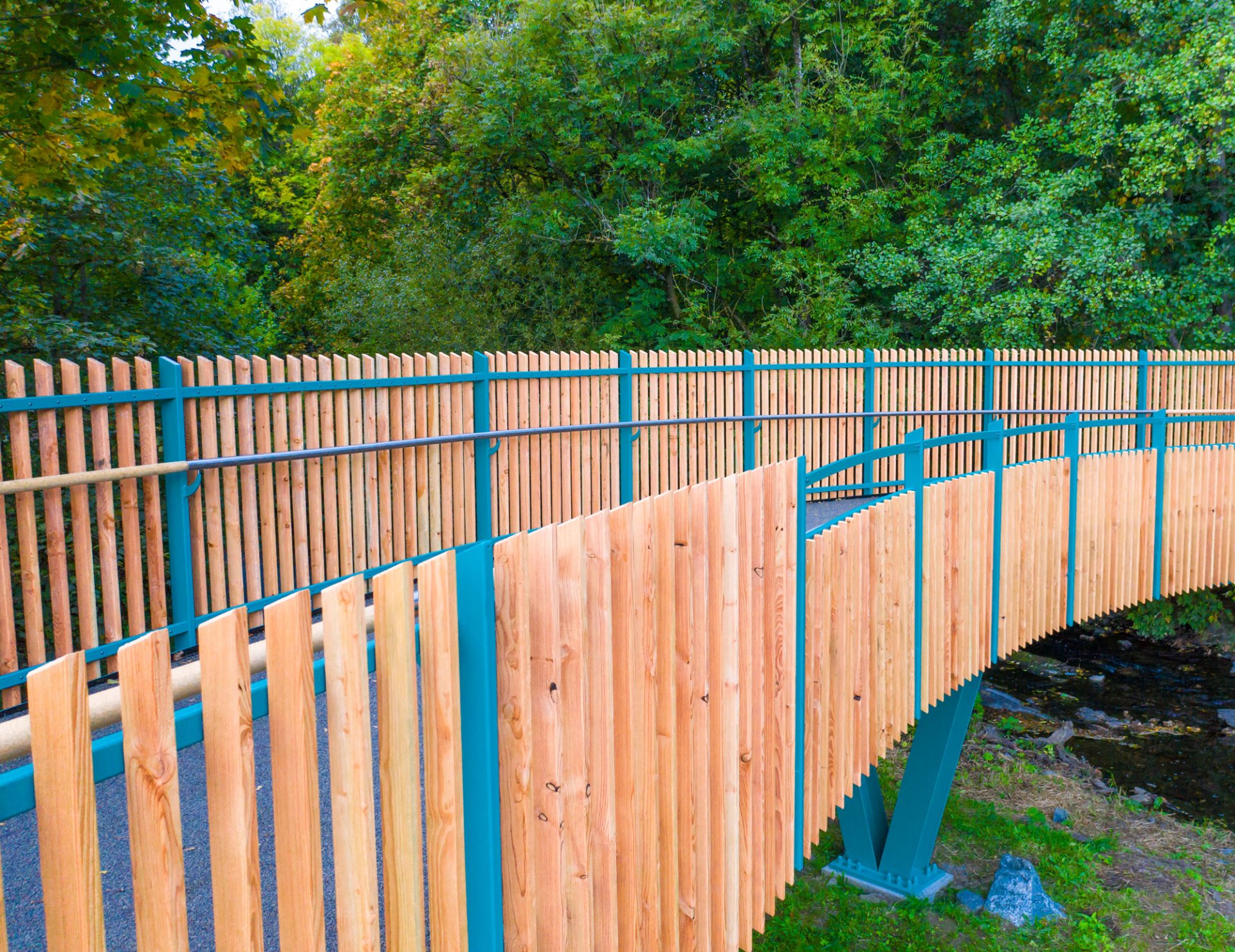 © Andreas Weller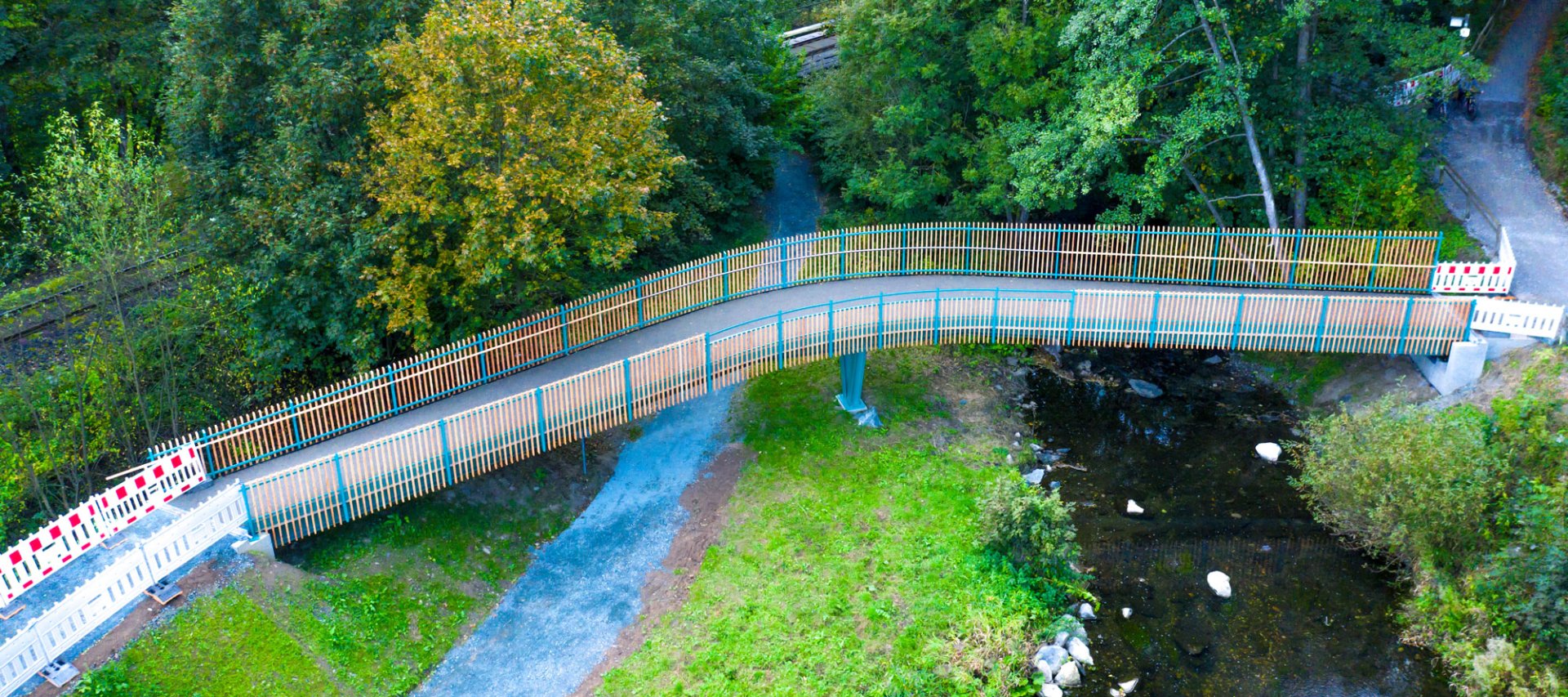 © Andreas Weller
© Tourismus Olsberg Brilon GmbH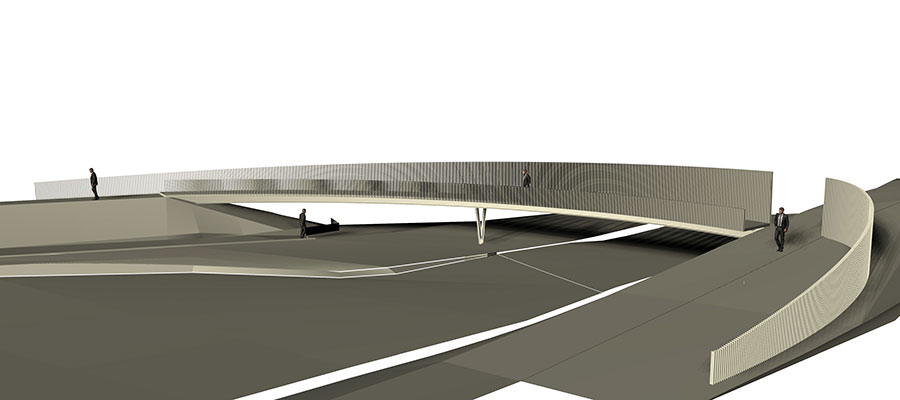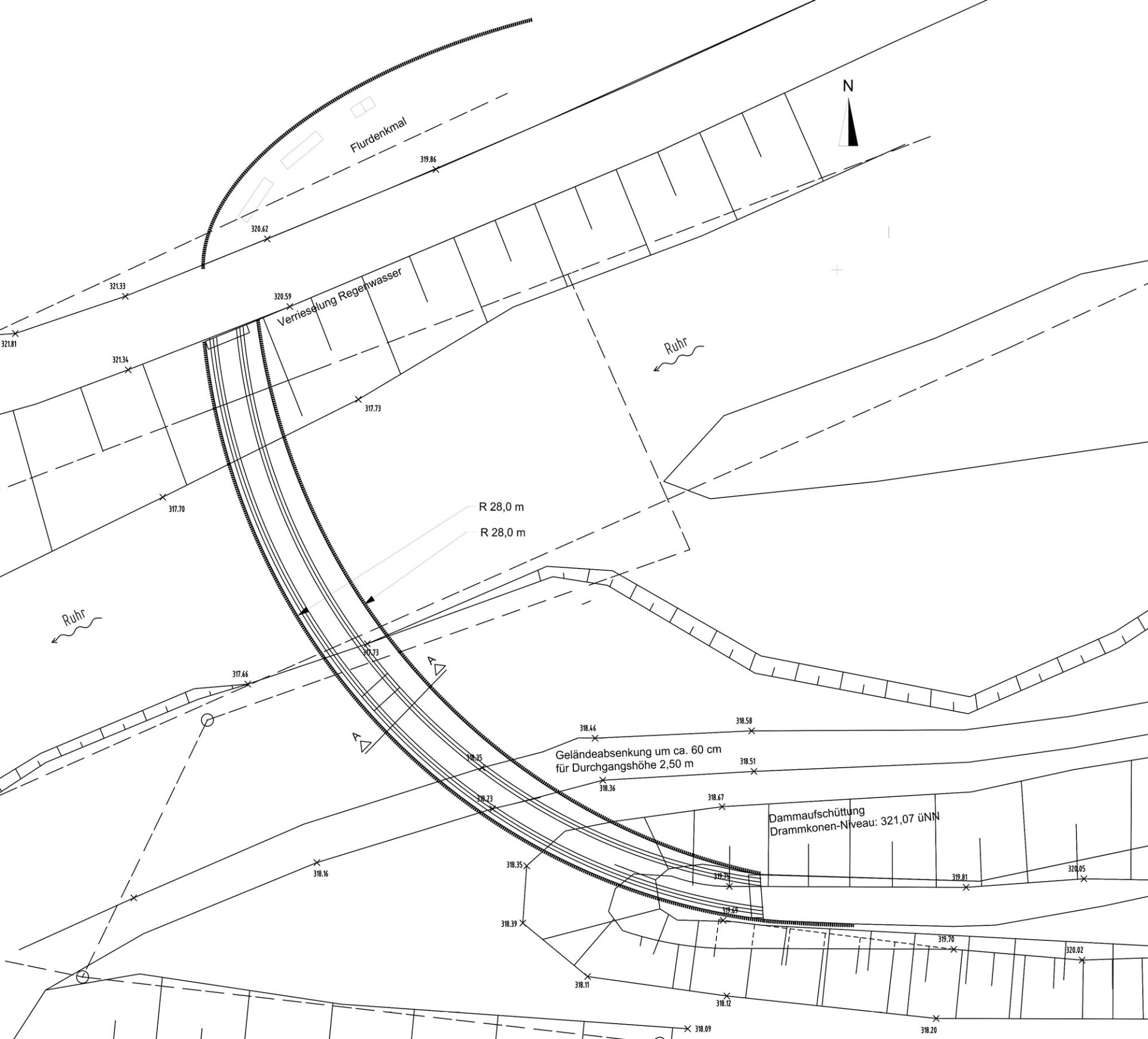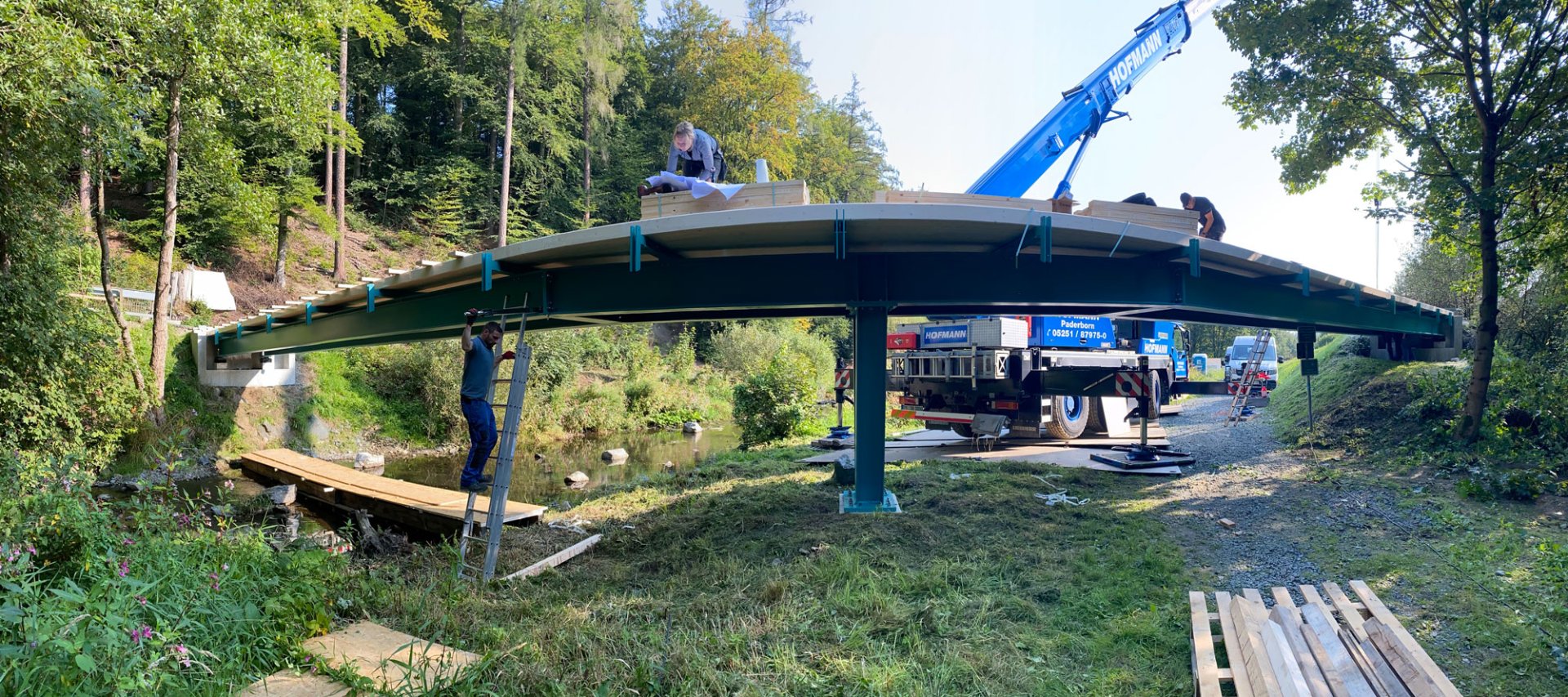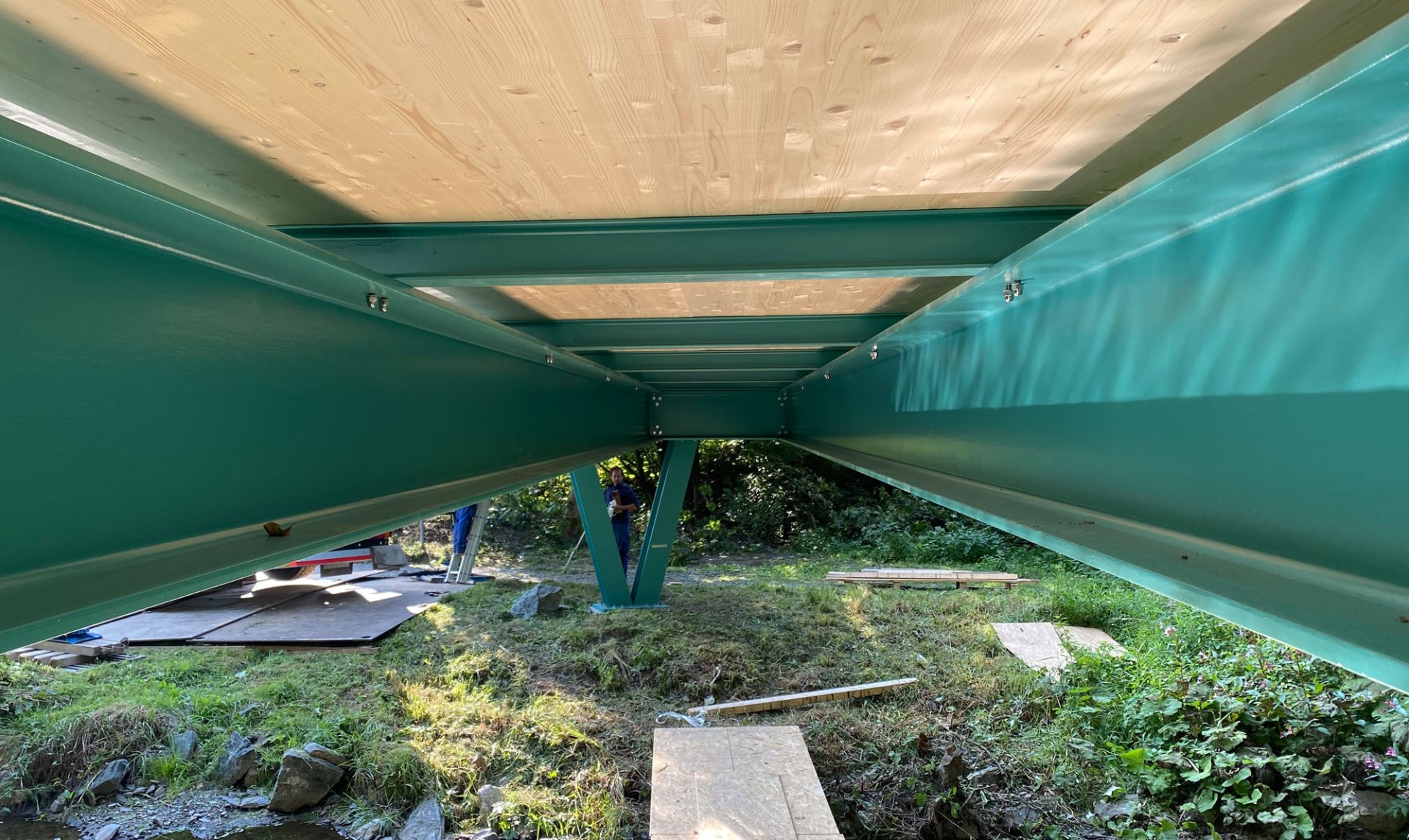 project description

With the new Kneipp adventure park, the inner-city green spaces in Olsberg and Bigge have been connected and developed into places with a high quality of stay and leisure.
In the area of the Bigger Ruhrauen, a 28 m long bridge forms the western turning point of the Kneipp active path. The curvature in the floor plan and the inclusion of the dam and the wayside shrine incorporate the aspect of the circular path.
structure

The bridge is integrated into the landscape through the use of few materials and appropriate colours. The support and main girders are made of steel, the bridge deck is made of solid wood panels with a coated mastic asphalt resembling the appearance of the water-bound cover of the paths in the floodplain.
The railings consist of palisade elements with different heights: The western railing, with a height of 1.9 m, is intended to focus attention with narrow view passages. The eastern railing, with a height of 1.1 m, provides a view of the Ruhrauee and Bigge. An information band made of Plexiglas on the inside is printed with images of protected animal and plant species that occur in the Ruhrauen.
Data
Client:
City of Olsberg
Architect:
Bollinger+Grohmann (in ARGE with Riehl Bauermann Landschaftsarchitekten, Kassel)
Completion: 2020

Length: 34 m
Service:
Object planning, Structural engineering