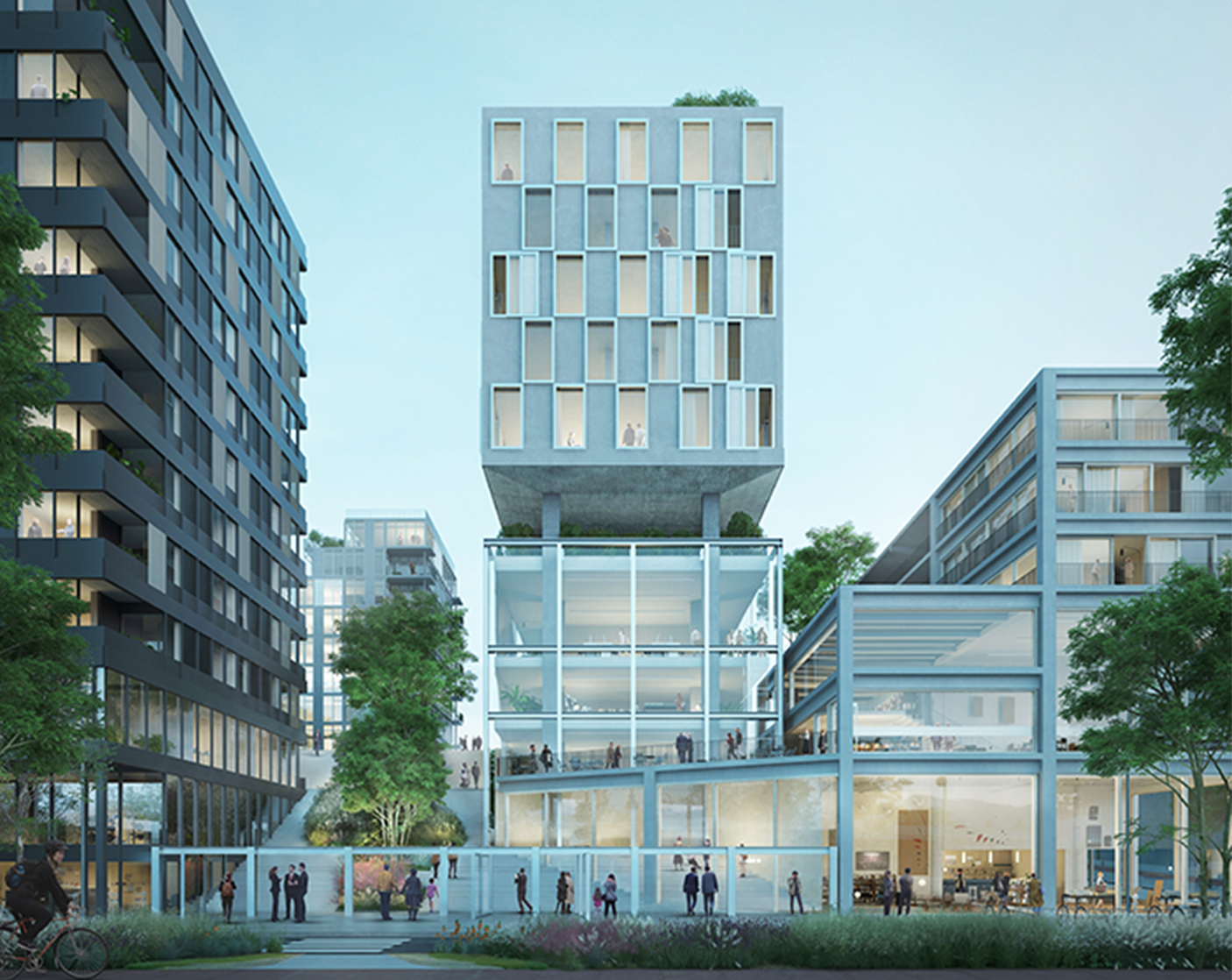 © l'AUC architectes et urbanistes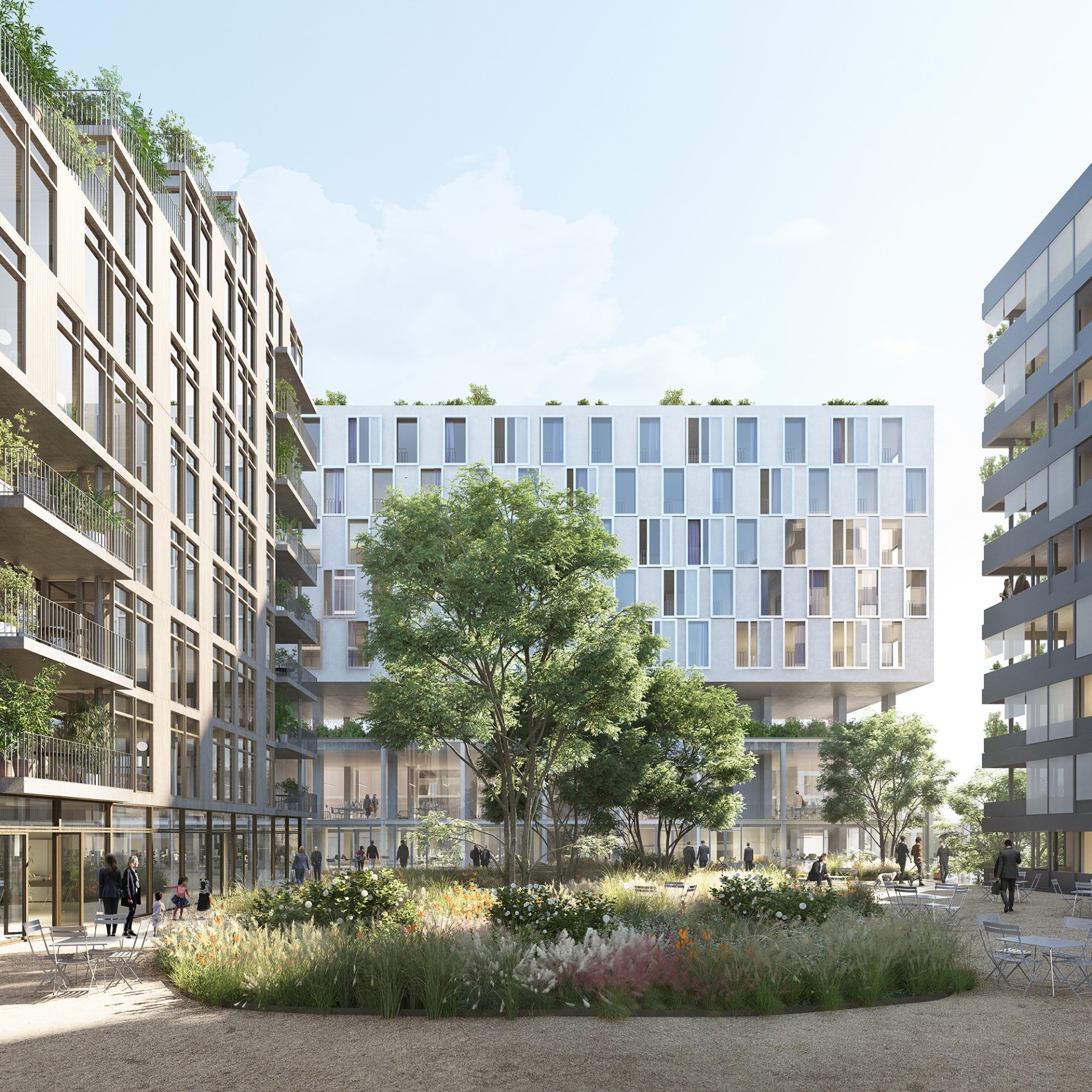 © l'AUC architectes et urbanistes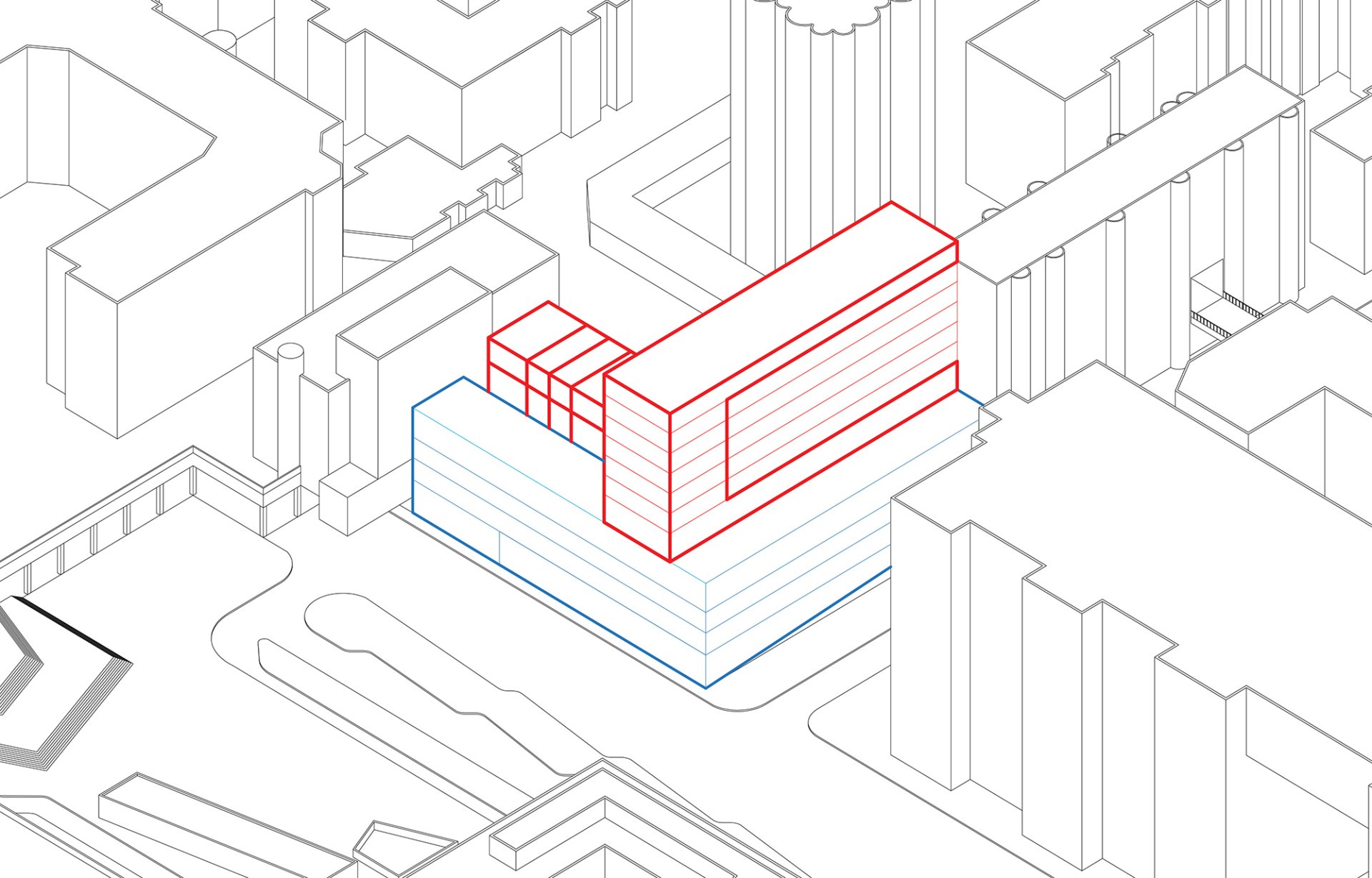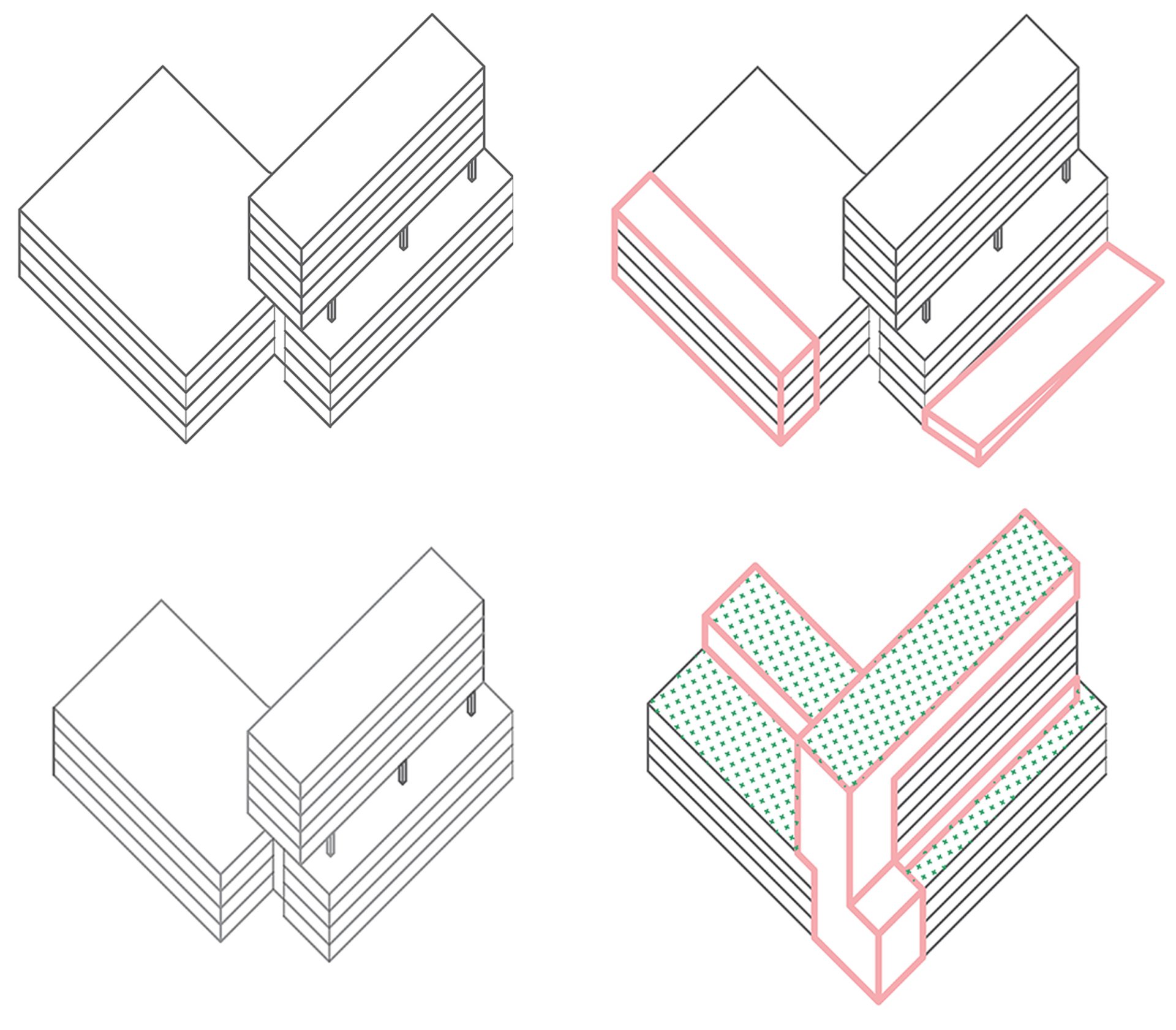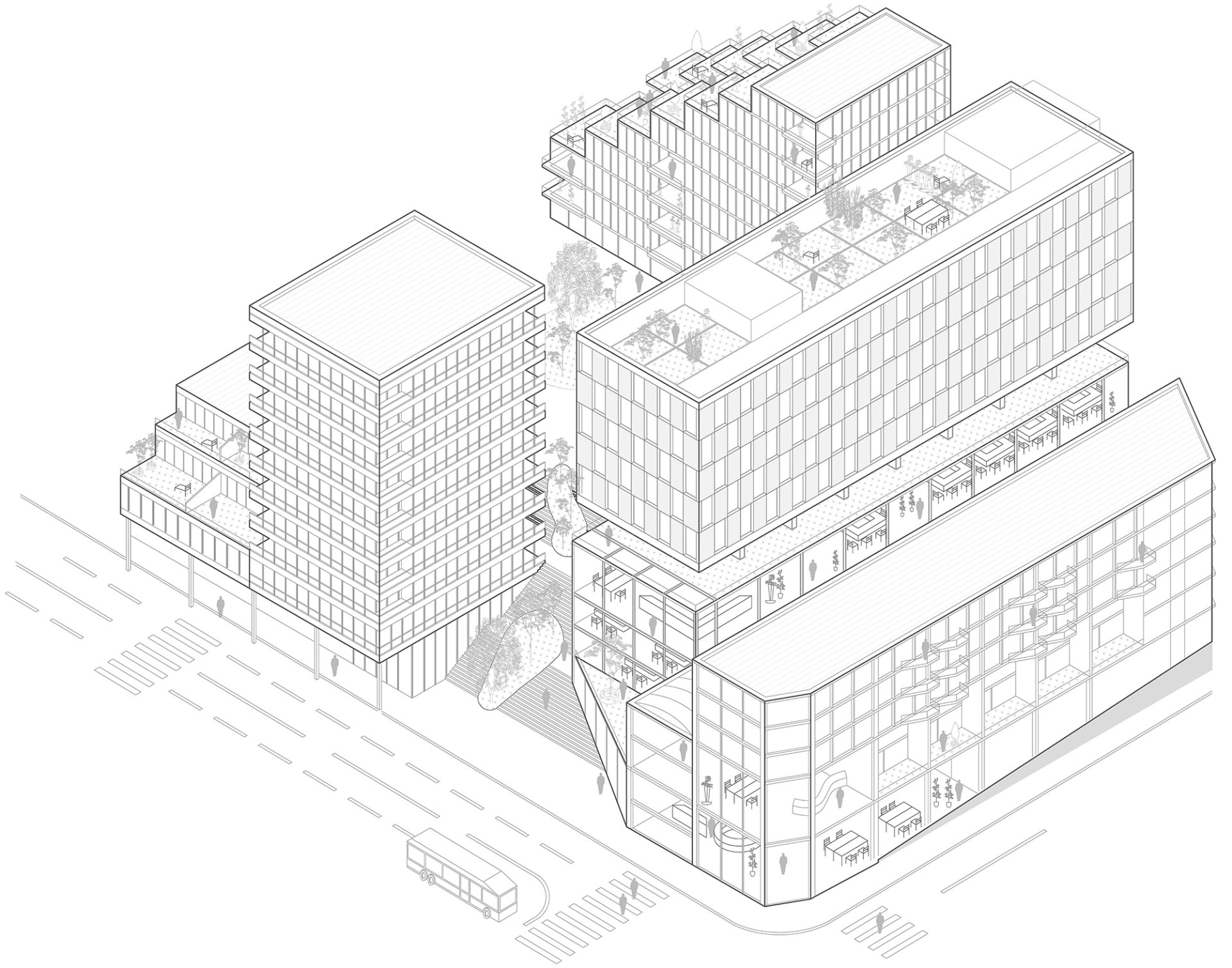 project description

The Poste Immo block project in Cergy is part of a rehabilitation, transformation and reprogramming of a 1970s heritage building. The programme includes the construction of 145 housing units, spaces dedicated to neighbourhood life, coworking spaces, shops and gardens.
structure

The existing building consists of two superimposed buildings: a 4-storey L-shaped base building and a 5-storey bar on the north-east wing. Each of the two wings of the base consists of a regular concrete post and beam structure. In the north-east wing, two rows of more massive columns and two cores cross the flat roof of the base to support the structure of the bar: beams about 1 m high project 3 m beyond the two load-bearing rows to take the load of the load-bearing prefabricated façade. In the upper floors of the building, the concrete slabs are supported by two central, tightly packed rows of columns and the facade walls, as well as by the bracing cores extended to the roof.
façade

The project foresees the erection of an 8-storey signal building in the corner formed by the existing building. In this area, the existing R-3 level will be demolished to create new foundations, and the structure of the corner building is planned to be made of wood.
Data
Client:
Quadral Promotion
Architect:
l'AUC architectes et urbanistes
Competition: 1st prize (2019)
Start of planning: 2019
Expected completion: 2023

Service:
Structural engineering, Façade engineering
Related Links

more projects referring to:
> Façade